Nissan motor show booth at Tokyo Motor Show 2019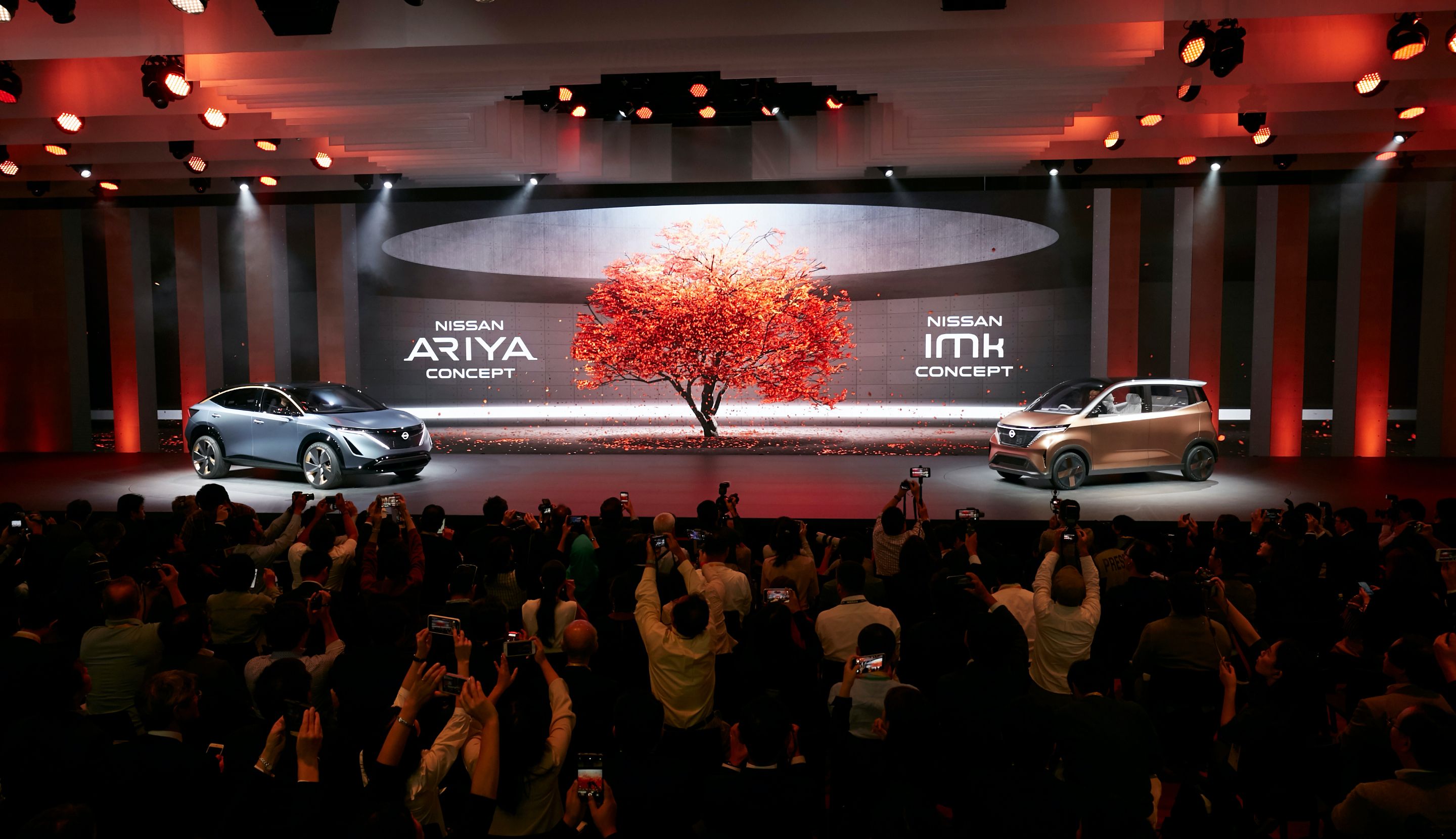 Following the new design language "Timeless Japanese Futurism", the stand incorporates traditional Japanese architectural methodology and latest technology.
To create a main stage inspired by Noh stage that allows everyone to enjoy illusions that unites real and virtual space. The stand's boundaries are loosely defined by the Noren, and the lounge incorporates the concept of Engawa.
We created a space where visitors could feel the traditions of Japan and the cutting-edge technology.