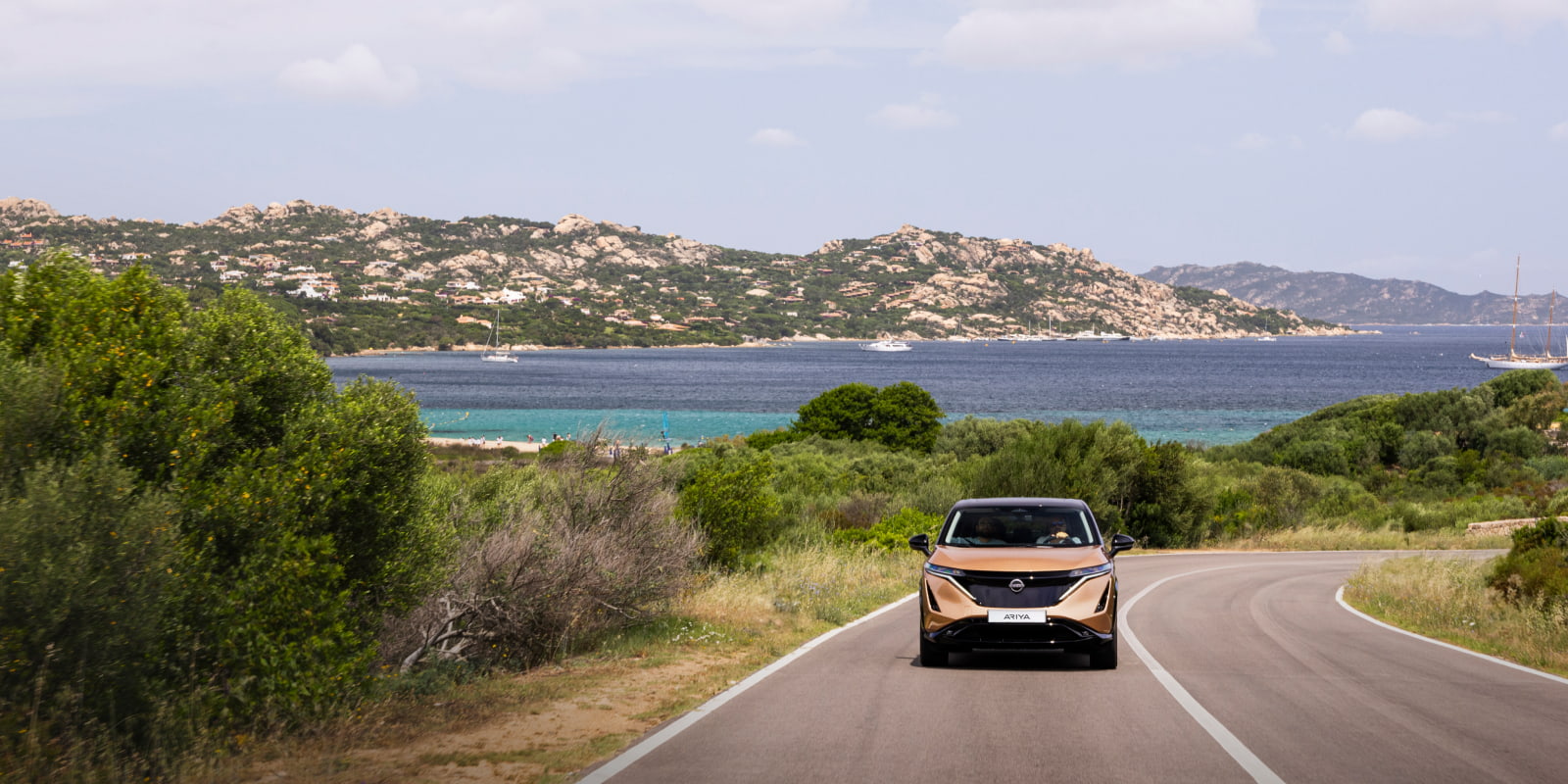 "Symbiosis of people, vehicles and nature" sums up Nissan's vision of an ideal mobility society. Our aim is for our vehicles and business activities to be of benefit, and we will continue our collaborative approach to creating a sustainable mobility society.
Nissan's Environmental Philosophy: A Symbiosis of People, Vehicles, and Nature
In addition to deepening our understanding of the environment, we conduct all of our operations, including production and sales, with consideration for people, society, nature and the earth, as a means of contributing to the building of a better society.
We will manage the environmental impact caused by our operations and products to a level that can be absorbed by nature and pass on rich natural capital to future generations.
What We Want to Be: A Sincere Eco-Innovator
Sincere: Proactively address environmental challenges and reduce our impact on the environment.
Eco-Innovator: Develop a sustainable mobility society through innovative technology in products and services.
Nissan's Environmental Initiatives
To realize the promise of its environmental philosophy "a Symbiosis of People, Vehicles and Nature," Nissan has promoted a series of midterm environmental action plans under the name "Nissan Green Program (NGP)." Under NGP2016, our previous plan, the company continued taking steps toward its ultimate goal of reducing environmental dependence and impact to levels that nature can absorb. The targets set for four key initiatives under the program, "Zero-emission vehicle penetration", "Fuel-efficient vehicle expansion", "Corporate carbon footprint minimization", and "Natural resource use minimization" were fully achieved.
Environmental Initiative and Framework
With the world population expected to reach 9 billion by 2050, communities and the business sector will play growing roles in solving social issues and working to realize the Sustainable Development Goals (SDGs) adopted by the United Nations. The automobile industry, too, faces an increasingly important responsibility to provide value to society by delivering safe, secure and sustainable mobility for all.
Nissan supports the Sustainable Development Goals.
Nissan Motor Co., Ltd. has set the goal to achieve carbon neutrality across the company's operations and the life cycle of its products by 2050. As part of this effort, by the early 2030s every all-new Nissan vehicle offering in key markets will be electrified.Nissan will pursue further innovations in electrification and manufacturing technology to make progress on the company's carbon neutrality goal in four strategic areas.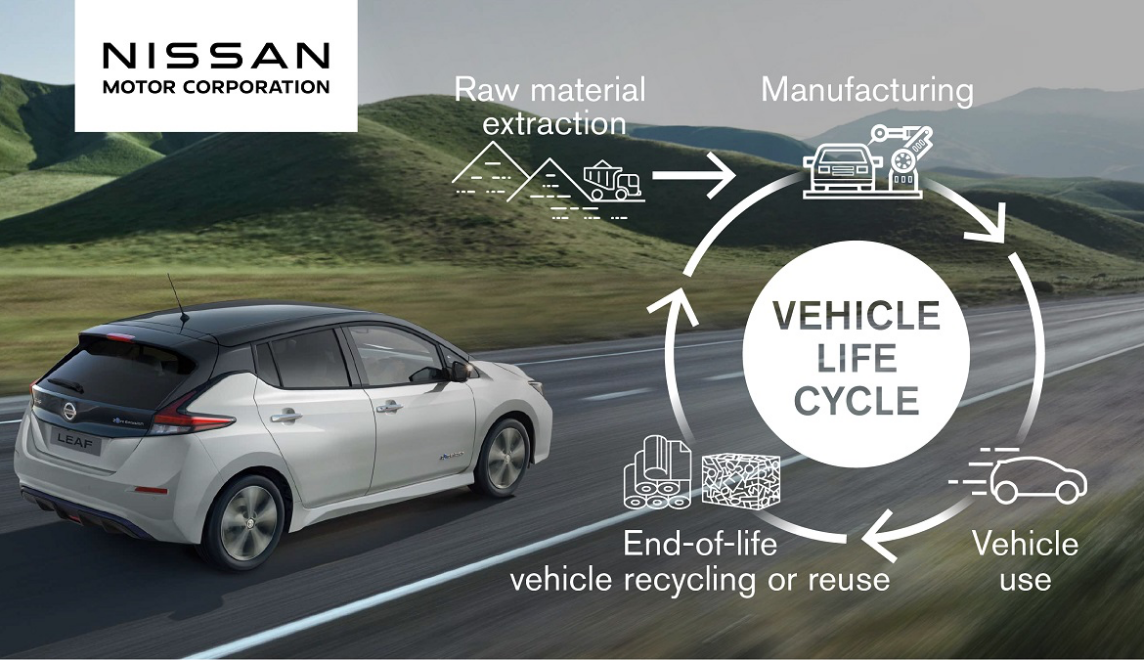 Midterm Environmental Action Plan: Nissan Green Program 2022
Nissan Green Program 2022(NGP2022) is Nissan's midterm environmental action plan for 2017-2022.
NGP will accelerate efforts to address environmental issues in Climate Change, Resource Dependency, Air Quality and Water Scarcity, and strengthen the business foundation to create social value.
On top of being compliant, we strive for the continuous improvement of the following issues based on social needs and long term vision: