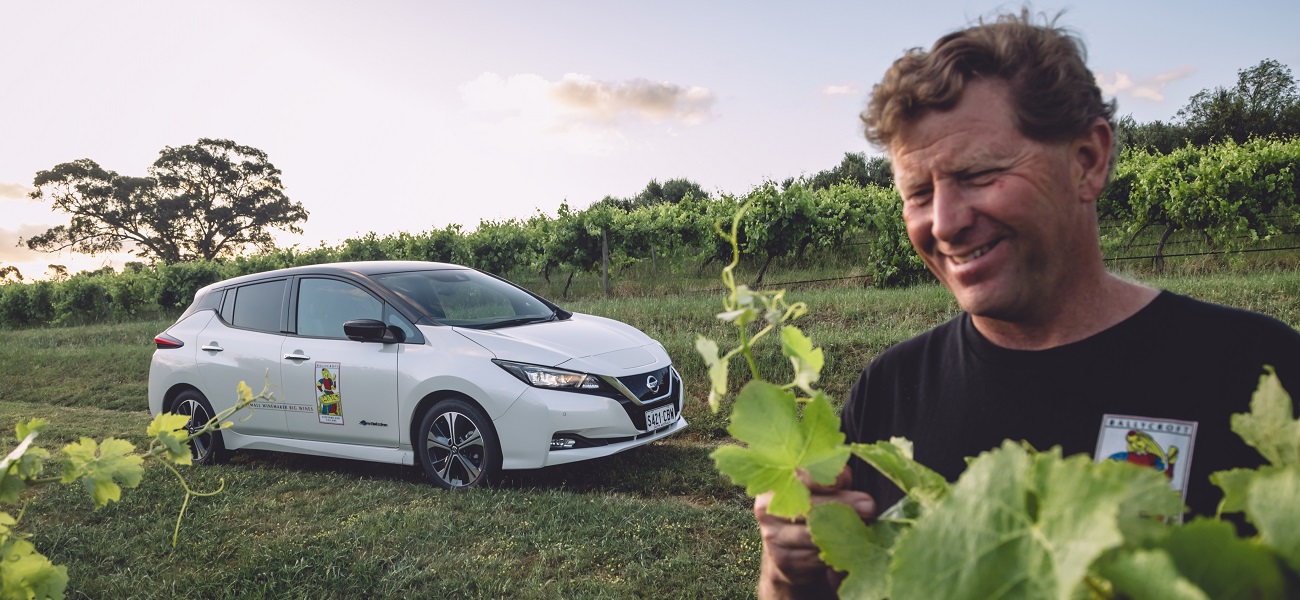 Nothing to whine about
Vehicle-to-grid tech empowers EV owners
Sep 12, 2023
Products & Technology

Community

Sustainability
Globally, high energy bills are putting heat on consumers, but Nissan electric vehicle (EV) owners can benefit by using Vehicle-to-Grid (V2G) technology.
By plugging a 100% electric Nissan LEAF or other bi-directional-charging-enabled EV into a V2G charger, owners with solar panel systems can use stored energy in batteries to power homes or businesses at night, and then replenish it the next day with solar power.
In South Australia, winemaker Joseph Evans faced an annual electricity bill that had climbed to 6,000 AUD at his Barossa Valley vineyard, Ballycroft. Evans saw solar power, V2G, and his Nissan LEAF as the solution.
When looking for an EV to match his sustainable intentions, Evans set his sights on the LEAF due to its V2G capabilities. When Nissan offered him a chance to be the first residential and private customer using the technology, he embraced the opportunity for his personal and winery needs whole-heartedly. With his Nissan LEAF and initial investment in a V2G charger and wall box integrated into his system, he was ready to go.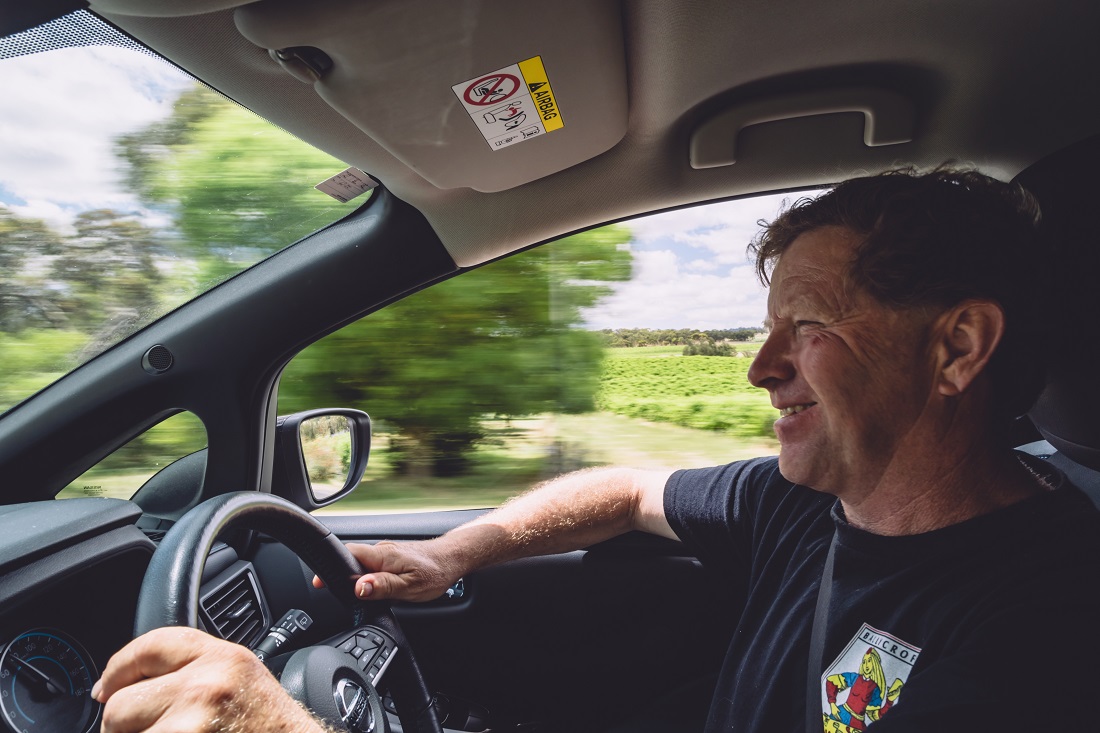 His setup relies on a rooftop solar system to power his property during the day, and his LEAF and V2G to power his home from dusk till dawn. Evans is able to make a profit by putting surplus power back into the grid.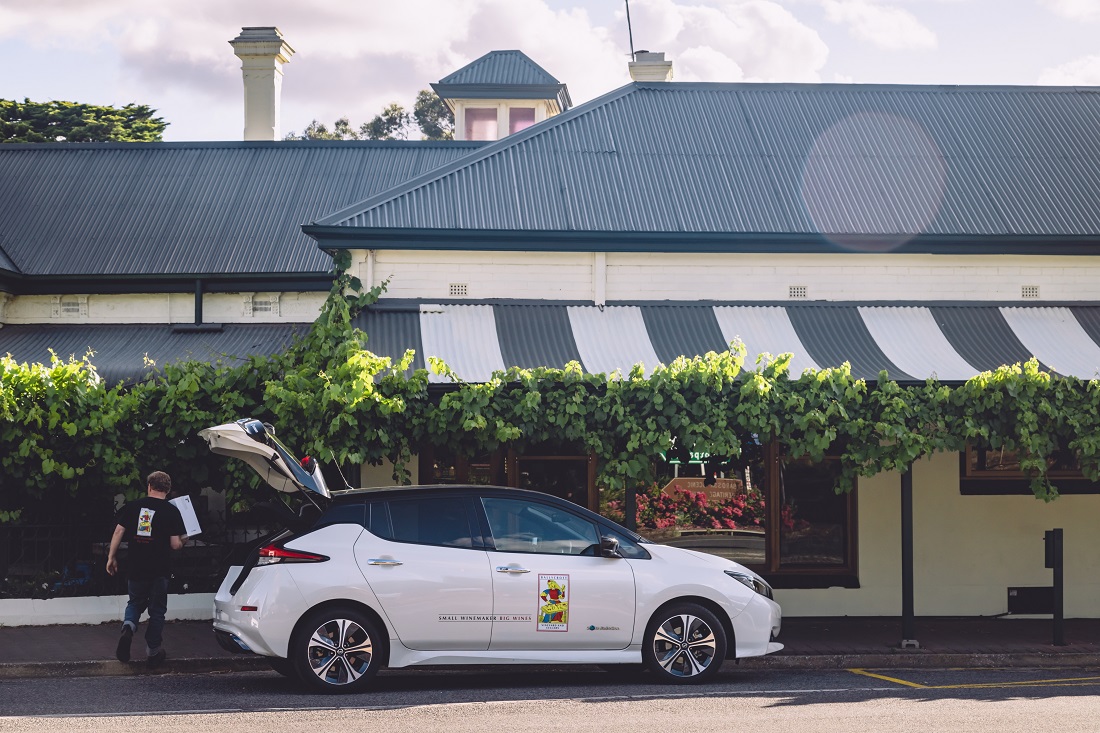 "I've gone from a 6,000 AUD annual power bill to making around $50 per week selling my excess power back," the celebrated winemaker says.
"Instead of paying for my power, I'm getting paid."
Evans' entrepreneurial approach is part of many trials in Australia, Africa, Europe, Japan, and North America, where Nissan is enabling V2G and Vehicle-to-Everything (V2X) charging with its EV models.
V2X includes vehicle-to-home (V2H), vehicle-to-building (V2B) and V2G charging. It allows an EV battery to discharge power into another source – such as homes, businesses or even the electric grid – then recoup power later by recharging off grid. The technology helps owners optimize energy bills and contributes to a more sustainable society.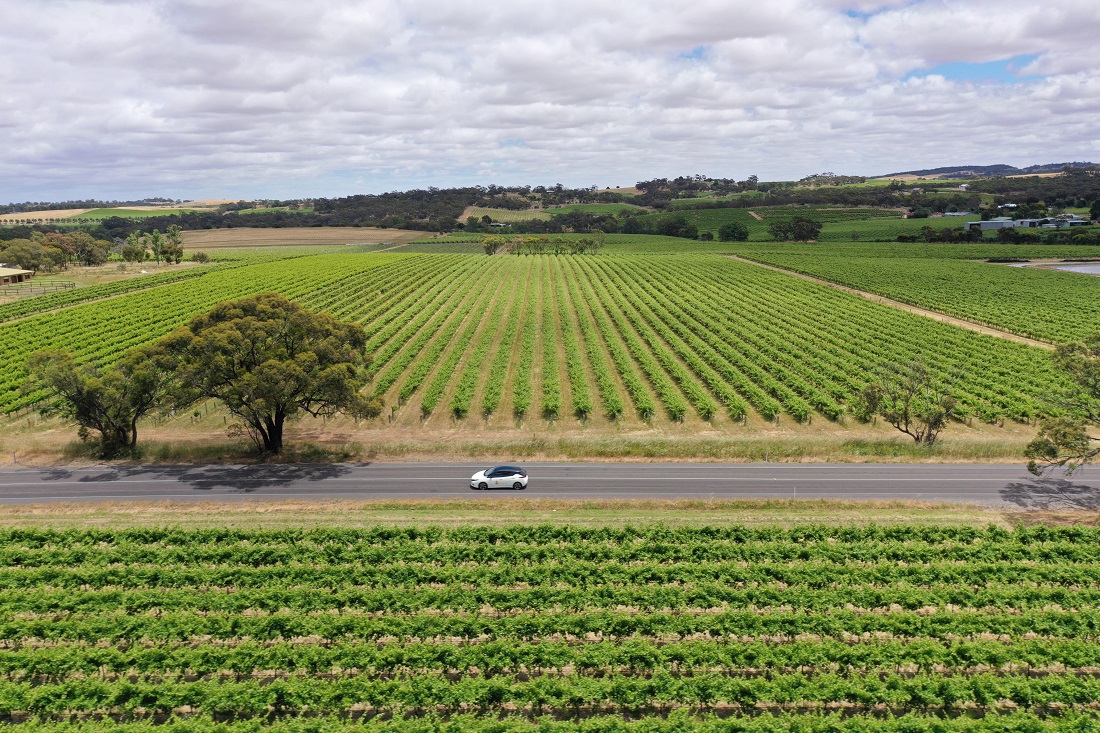 Evans' 10-acre vineyard is one of the first pilot sites.
"I wanted to be right at the front of the queue to have V2G installed," Evans says.
"If your next car is going to be an EV, and it should be, make sure it has Vehicle-To-Grid technology, like the Nissan LEAF."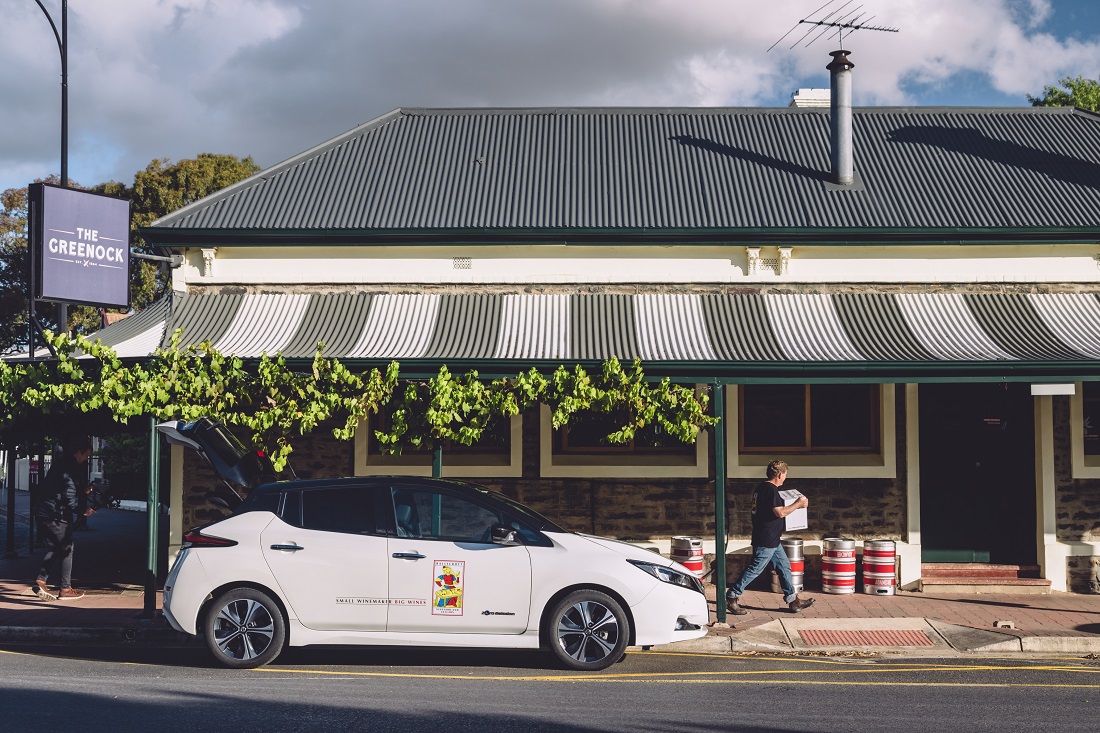 Demand for grid power fluctuates significantly, which can lead to issues such as blackouts. The V2G technology in the Nissan LEAF can provide energy to help stabilize energy supply in peak and off-peak periods.
For Evans, a charging application on his phone allows him to charge his LEAF, or discharge power from it, helping to stabilize the power grid.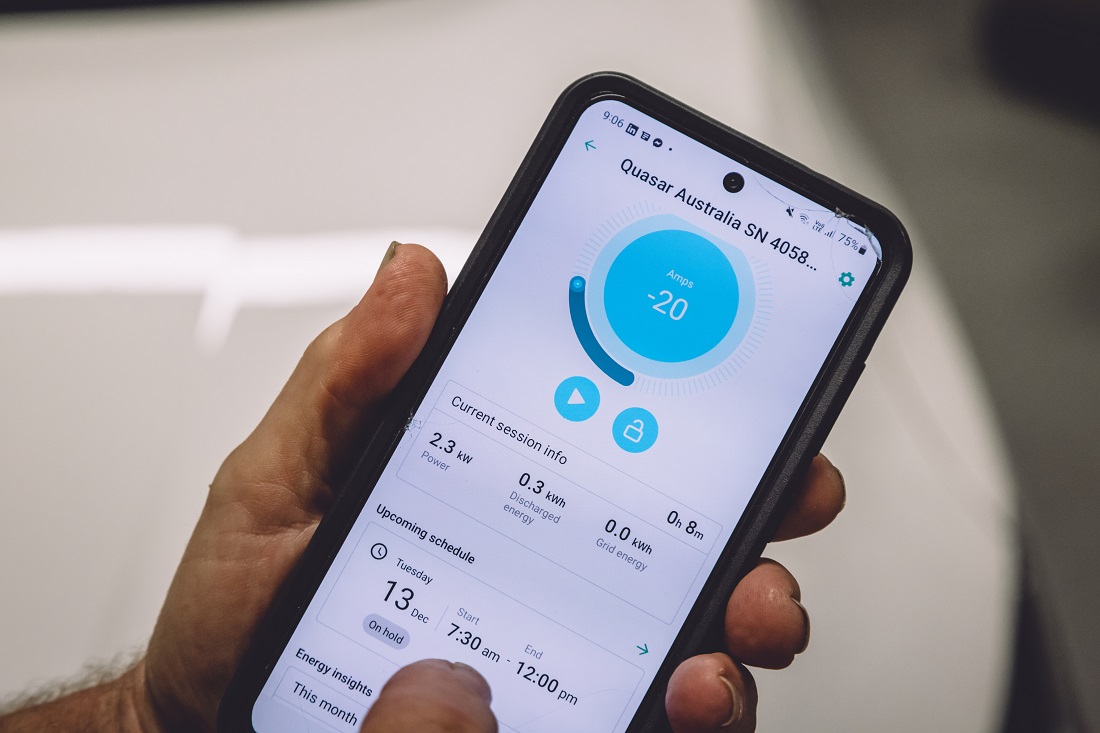 Ballycroft was part of a pilot program, the Realising Electric Vehicle Services (REVS) project, which saw 51 Nissan LEAF EVs deployed to trial the technology and explore how it can support Australia's energy infrastructure.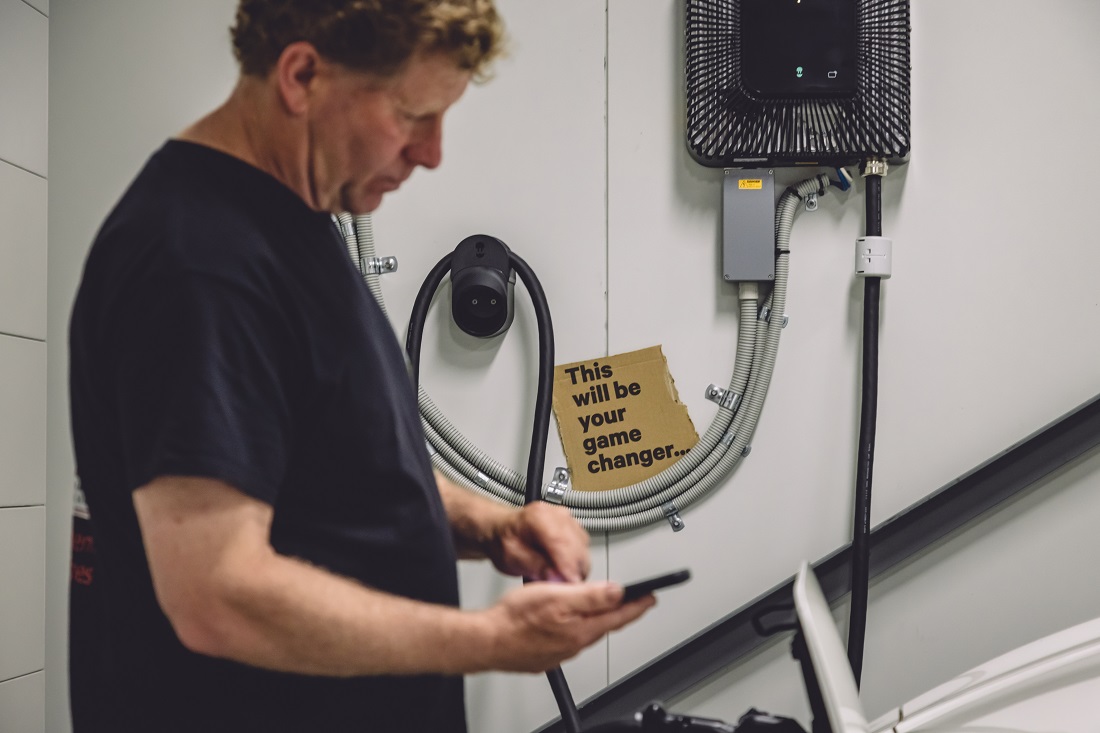 Click here to read more about Nissan's initiatives around the world to help EV owners become an essential part of a sustainable and carbon neutral society.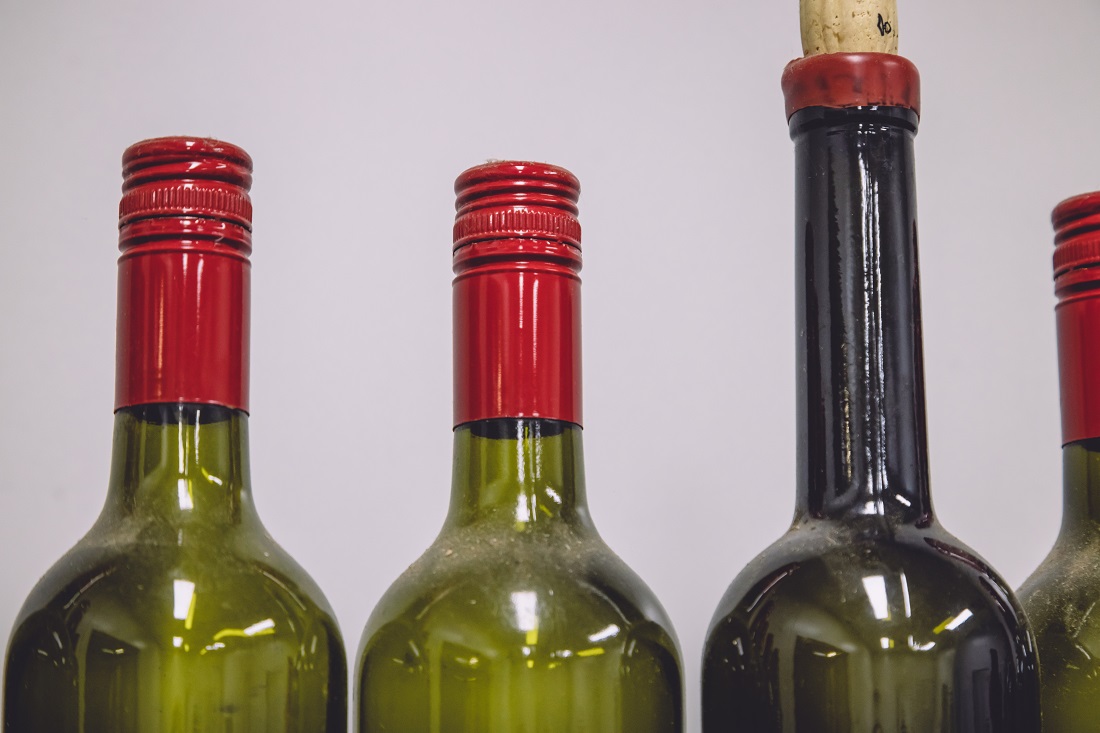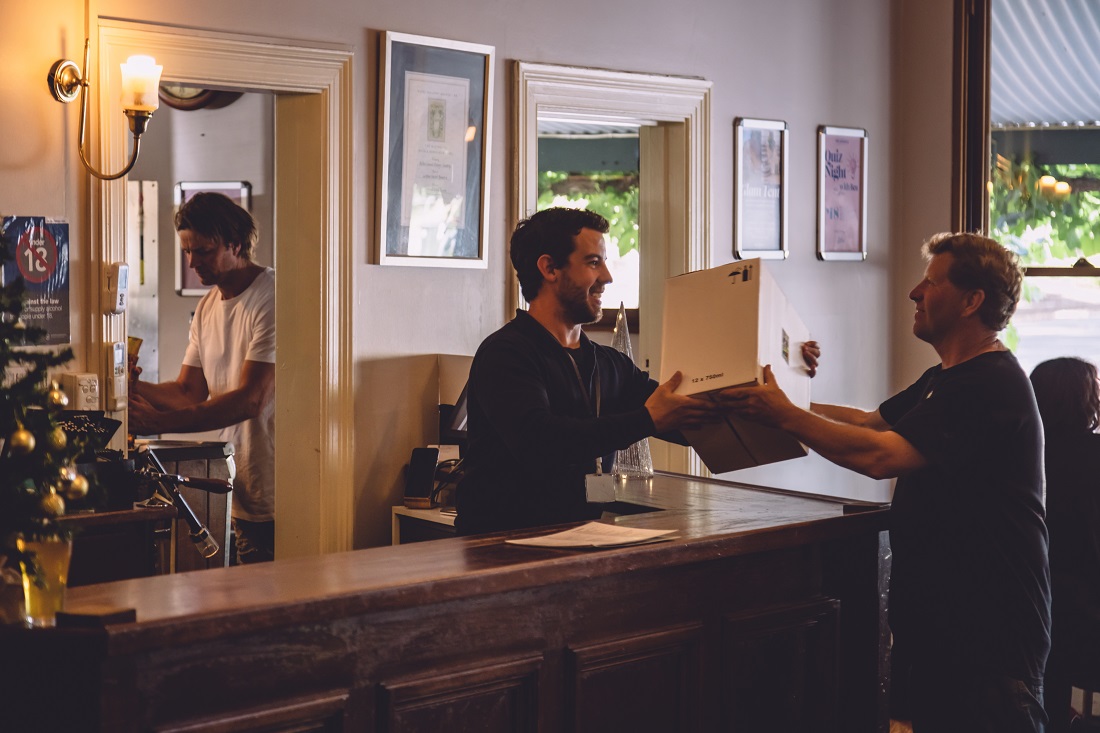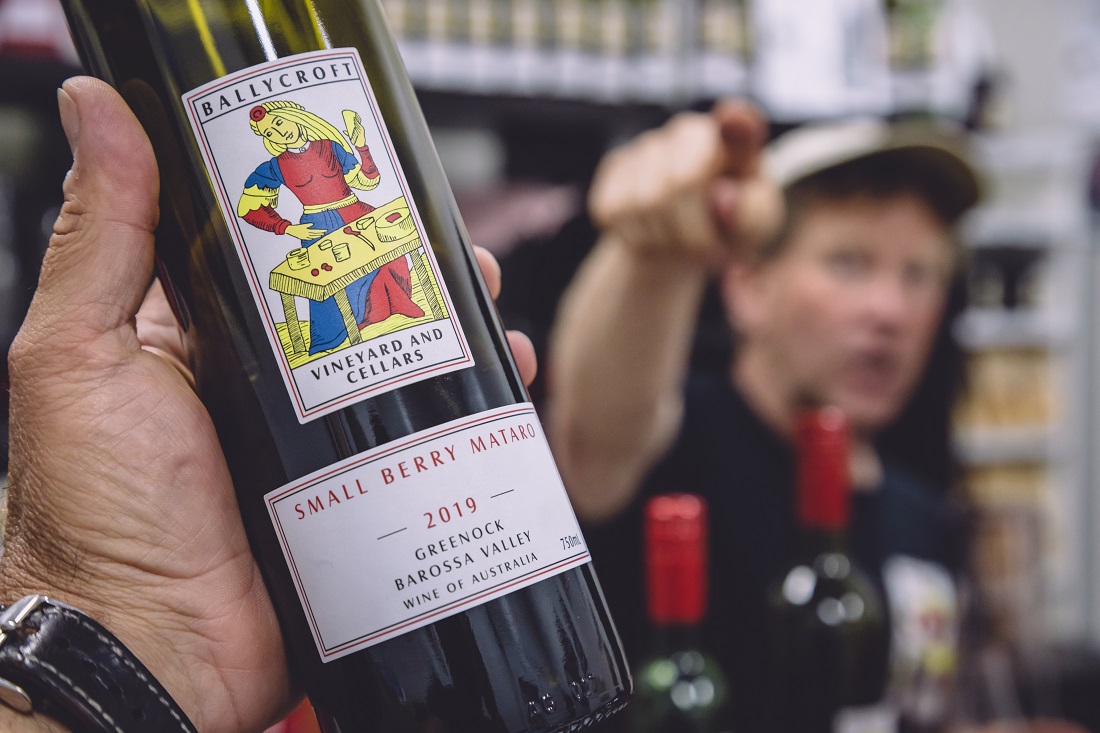 Subscribe to Nissan Stories
Sign up to receive the latest Nissan stories!
Get the latest from Nissan Global