A to Z! This simple expression of Nissan Next captures the essence of Nissan Motors. The breadth and depth of our portfolio is magnified by its diversity. By the numbers, our line-up may not offer the largest variety of vehicles versus others, but the visual, aesthetic and conceptual offering is wider, and wonderfully deep.
This Nissan strategy reflects the real diversity, creativity and dreams of customers all around the world. It is the greatest strength and responsibility that we have as Nissan designers. How unique it is in the automobile design world that this culture allows the individual character of those who love us to shape us. Interestingly, this deep and inspired diversity over the decades now represents the distinct cultures of innovation and invention for both Nissan and INFINITI brands. It is here, in the "at a glance" contradiction between diverse visual portfolio and distinct cohesive culture that our job, as designers, lives!
We must understand and continue to evolve our philosophy and "how we do things" to a higher level. This enables our customer to feel the freedom of and individuality of expression in Nissan and INFINITI vehicles. We have a rich history of artistry and invention; it is important for us to remember to be humble students and insistent rebels to capture the greatness expected from Nissan and INFINITI designs.
Nissan Motor Co., Ltd.
Senior Vice President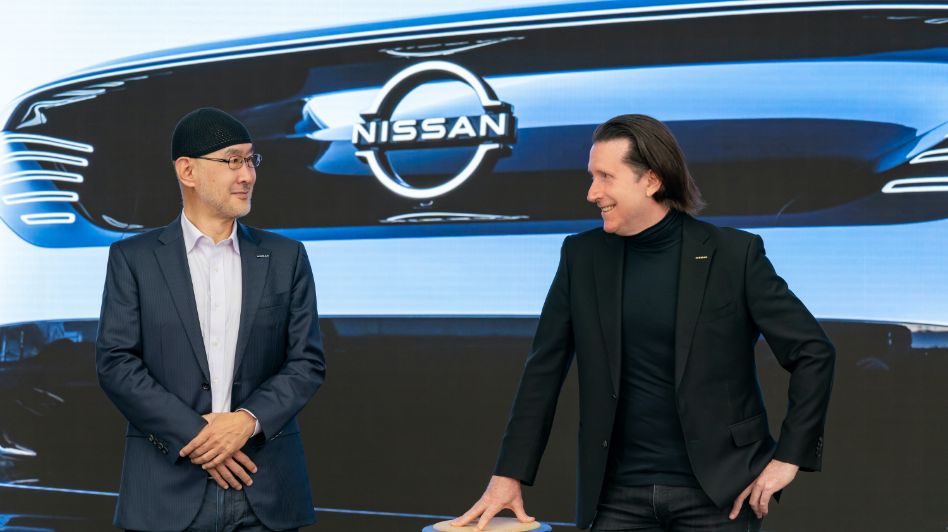 The goal of a designer is to satisfy customers, not self-expression. To satisfy and delight our customers with surprise, Nissan and its employees always strive to create products with expression that reflect our unique perspectives and amazing ideas. At Nissan Global Design, the Japanese expression "KABUKU" is used to describe the approach by the Nissan founder Yoshisuke Aikawa, "Dare to do what others don't."
The approach is essential for us at Nissan to stay true to ourselves and thrive in today's ever-evolving world, and to nurture future generations of leaders, staff and designers. This spirit is something we strive to deliver to our customers.
Designing requires collaboration, but it is also the type profession where the individual can excel. A design competition is an example of this spirit, where one idea is selected over others. An organization that accepts and encourages friendly competition can be innovative. Innovation leads to new, strong ideas that end with group collaboration and team thinking.
By observing and analyzing the world through the turbulent times and listening carefully to the voices of our customer, Nissan Design will continue to create great design that would surprise and thrill our customer.
Nissan Motor Co., Ltd.
Executive Design Director