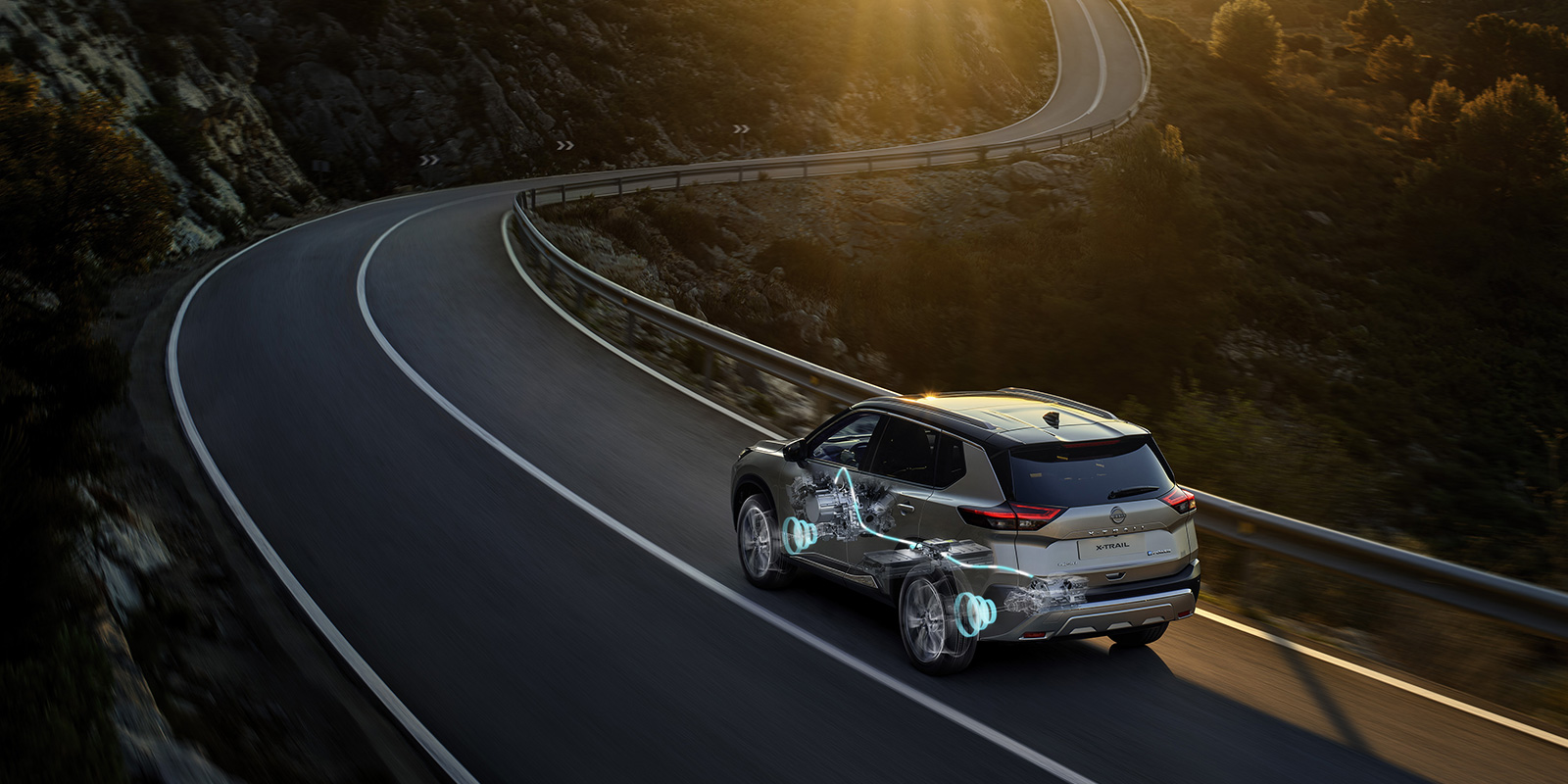 The revolution of electrified, all-wheel-control
Nissan's e-4ORCE is a revolutionary, new all-wheel-control technology that can assist and empower any driver by delivering balanced, predictable power in a wide variety of scenarios. e-4ORCE offers powerful performance combined with unprecedented control, delivering both excitement and comfort.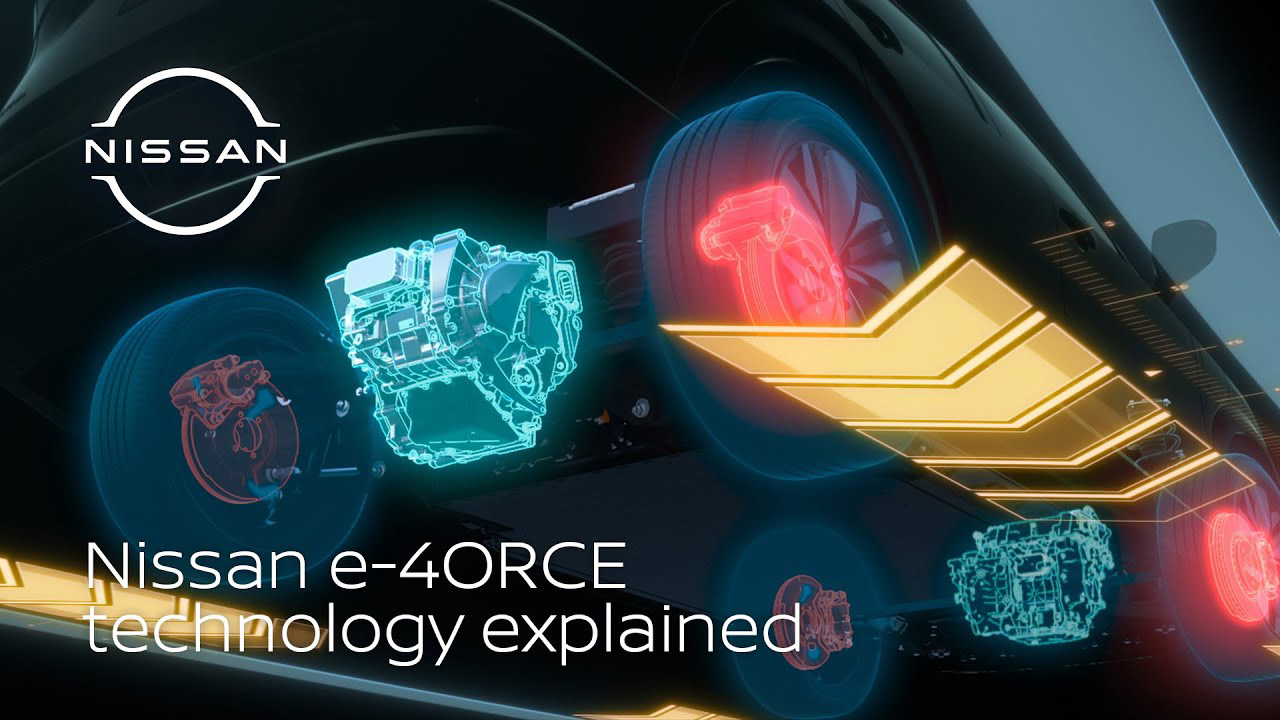 e-4ORCE provides balanced chassis control and steering precision to ensure smoothness and stability while keeping handling predictable, even during sudden maneuvers. It achieves this by controlling the output of the front and rear electric motors as well the braking at each wheel. A vehicle that's accelerating through a corner typically tends to veer to the outside of the road, forcing the driver to either increase steering input or reduce speed. e-4ORCE helps maintain the intended driving line with minimal steering adjustment and maximizes tire grip according to road surface conditions and the vehicle's position.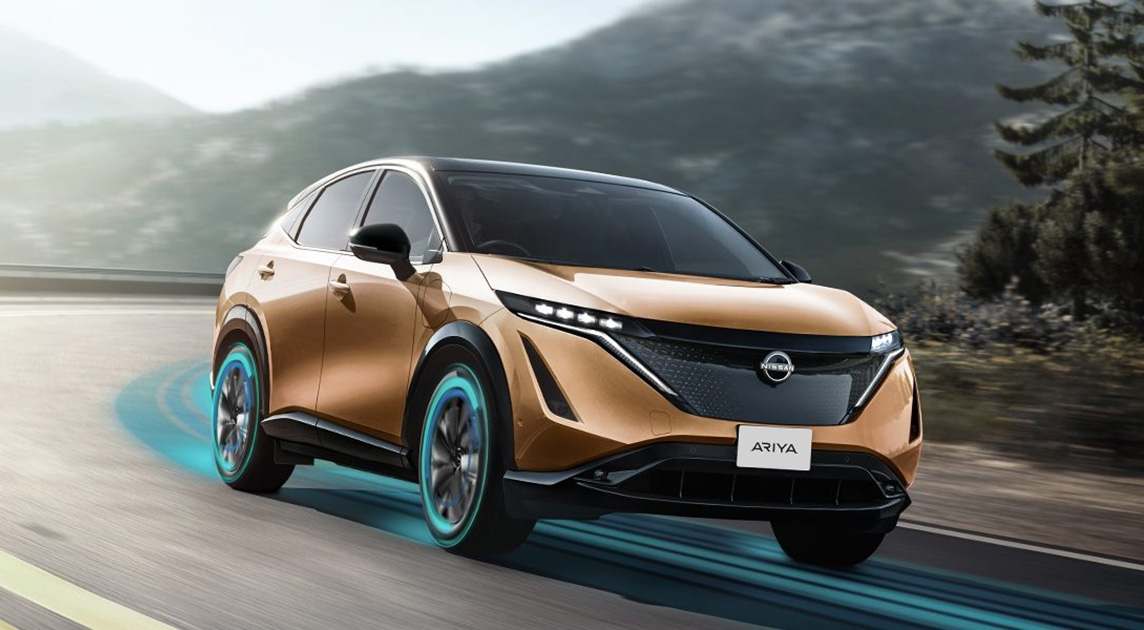 By precisely controlling vehicle momentum and handling, e-4ORCE suppresses vehicle pitch and dive. This creates a smooth ride during deceleration and stop-and-go traffic, helping reduce motion sickness and delivering reliable comfort for all occupants.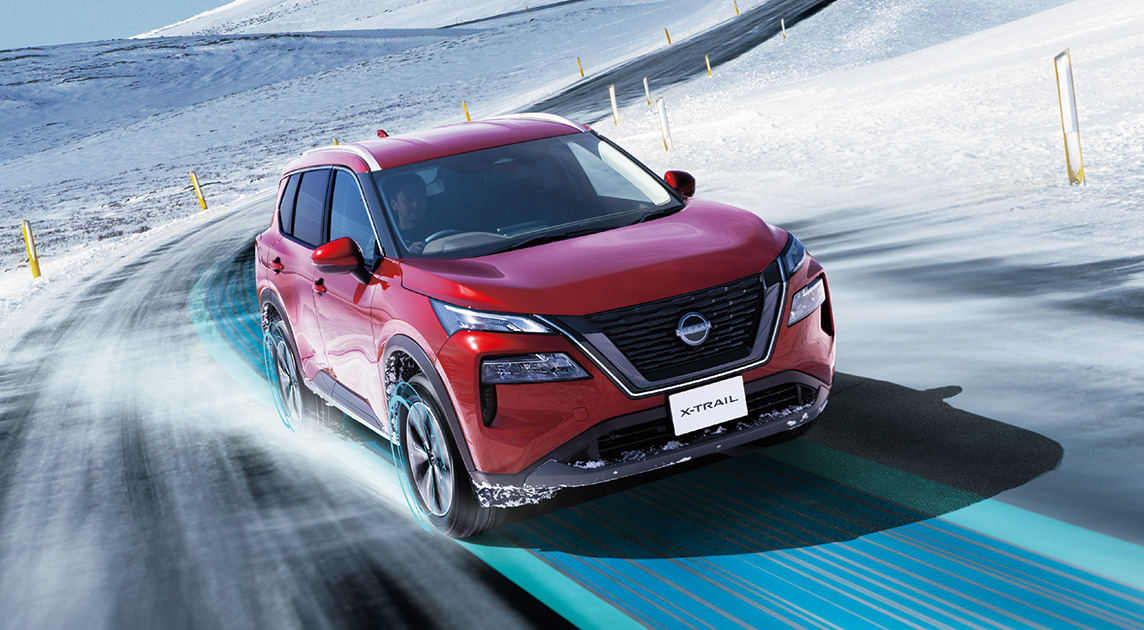 Driving on challenging surfaces such as wet, icy or snowy roads can be stressful for even the most seasoned drivers. e-4ORCE's precise control ensures power is delivered to specific wheels for maximum grip while stabilizing vehicle motion to maintain handling control. If the driver applies too much power, the system will manage the output to help ensure the car follows the intended driving line. The result is heightened driver confidence, even on slippery roads.