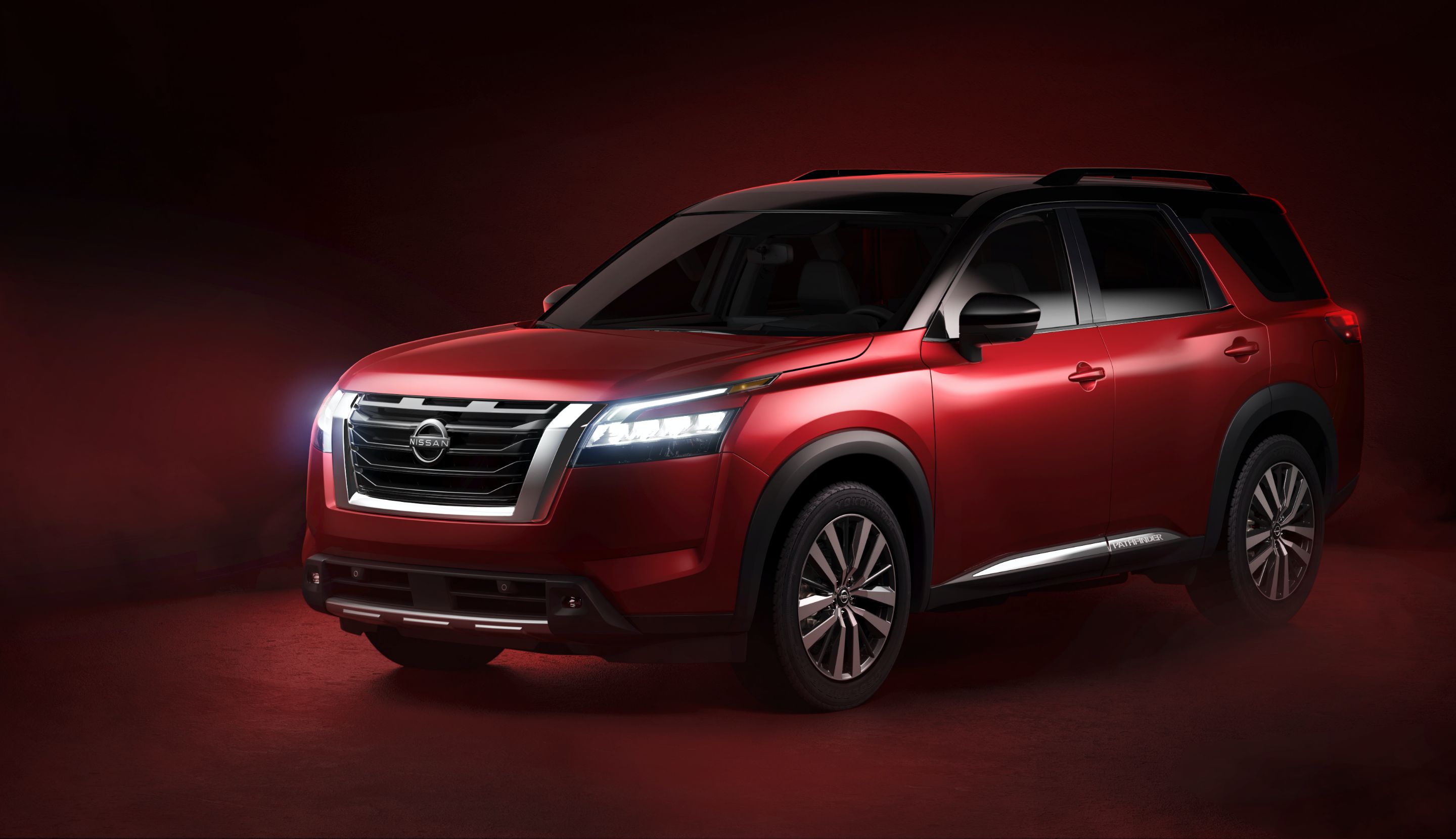 Thirty-five years after the launch of the original model, the "Nissan Pathfinder" has turned to a rugged yet modern design rebirth.
Every inch of the vehicle was carefully designed to convey a sense of strength and capability with a strong front face, wide stance, blister fenders and a shorter front overhang (versus the previous design).
Distinctive Nissan signature features are integrated into the new "Nissan Pathfinder" design, such as the V-motion grille, C-shaped headlights and floating roofline with a three-slot grille incorporated as an homage to the original "Nissan Pathfinder". And the C-pillar has a structural SUV look that allows use of two-tone paint –a first for "Nissan Pathfinder".
On the side, strong "U-shaped" highlights fuse the powerful fender blisters together, providing a tough, muscled look. In the rear, the wide-aspect LED taillights are slimmer than the previous design. The "boxed out" liftgate returns to the boldness of the first model.