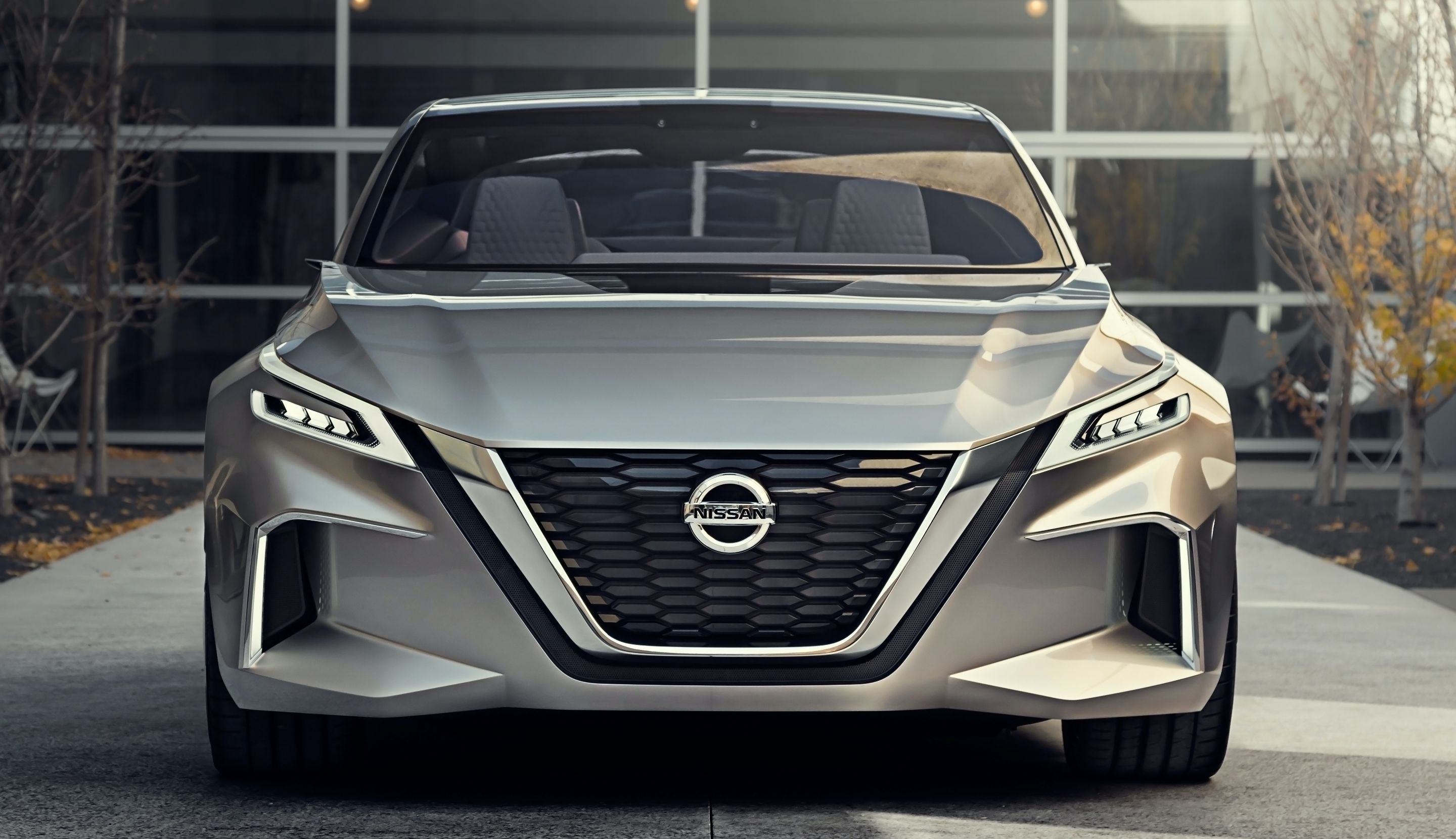 "Nissan Vmotion 2.0" combines a high sense of style, emotional design, space, comfort and technology to make the mobility experience seamless for busy professionals who are constantly on the go.
"Nissan Vmotion 2.0" is the evolution of the "V-motion" front design signature on many of today's Nissan products, such as Murano mid-size crossover and Maxima 4-door sports car. "Nissan Vmotion 2.0" takes the design a step further by forming an intelligent three-dimensional shape that creates the volume and architecture of the vehicle. In this concept, the Vmotion grille becomes the main fuselage, which allows for extremely sharp yet expressive surface language, accented by crisp character lines that resonate throughout the car's body.
Providing hints at the future of "Nissan Intelligent Mobility", our roadmap to achieve zero emissions and zero fatalities, the lighting around the Nissan emblem, indicating when in Pro PILOT mode for autonomous driving support technology on urban roads and at intersections.