Nissan GT-R50 by Italdesign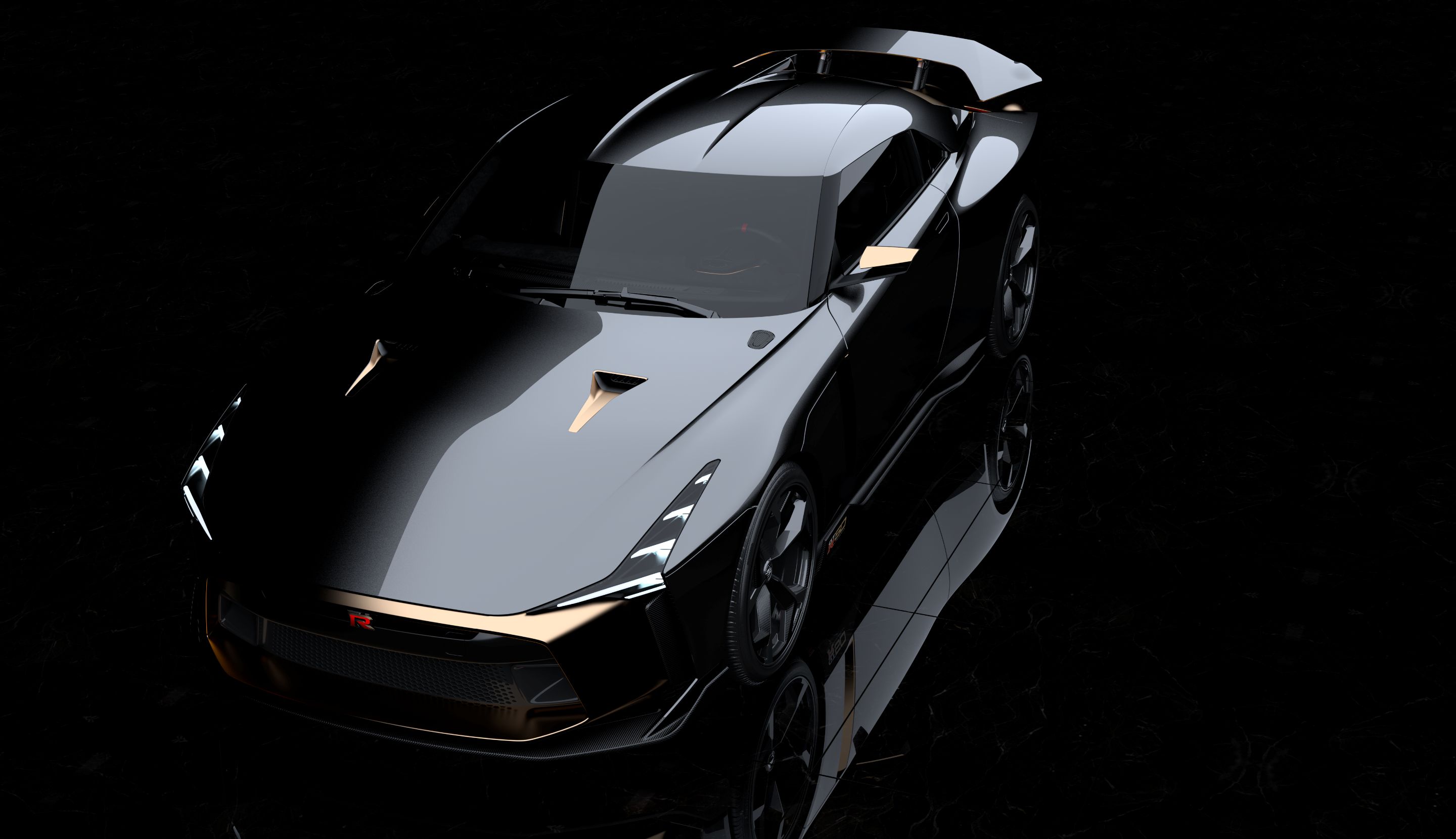 The "Nissan GT-R50 by Italdesign" starts with Nissan's latest GT-R NISMO and re-interprets it with a European-style sensibility – combining brute force with Italian craftsmanship and tailoring. With a special power plant that boasts up to 120PS over the stock engine, as well as chassis and driveline upgrades, performance backs up the new look.
Italdesign developed, engineered and built the car. The distinctive, crisp exterior and interior designs originated from Nissan Design Europe and Nissan Design America. Key design features include a pronounced power bulge on the hood, stretched LED headlights, a lowered roofline, and prominent "samurai blade" cooling outlets behind the front wheels. A large, adjustable rear wing, mounted with two uprights, completes the overall look. The exterior is finished in a Liquid Kinetic Gray color, with distinctive Energetic Sigma Gold anniversary accents.Inside, the "Nissan GT-R50 by Italdesign" reflects its modern, high-performance pedigree. Two different carbon fiber finishes are extensively used across the center console, instrument panel and door linings. The seats feature black Alcantara® and fine black Italian leather. Gold accents echo the exterior treatment throughout the cockpit.