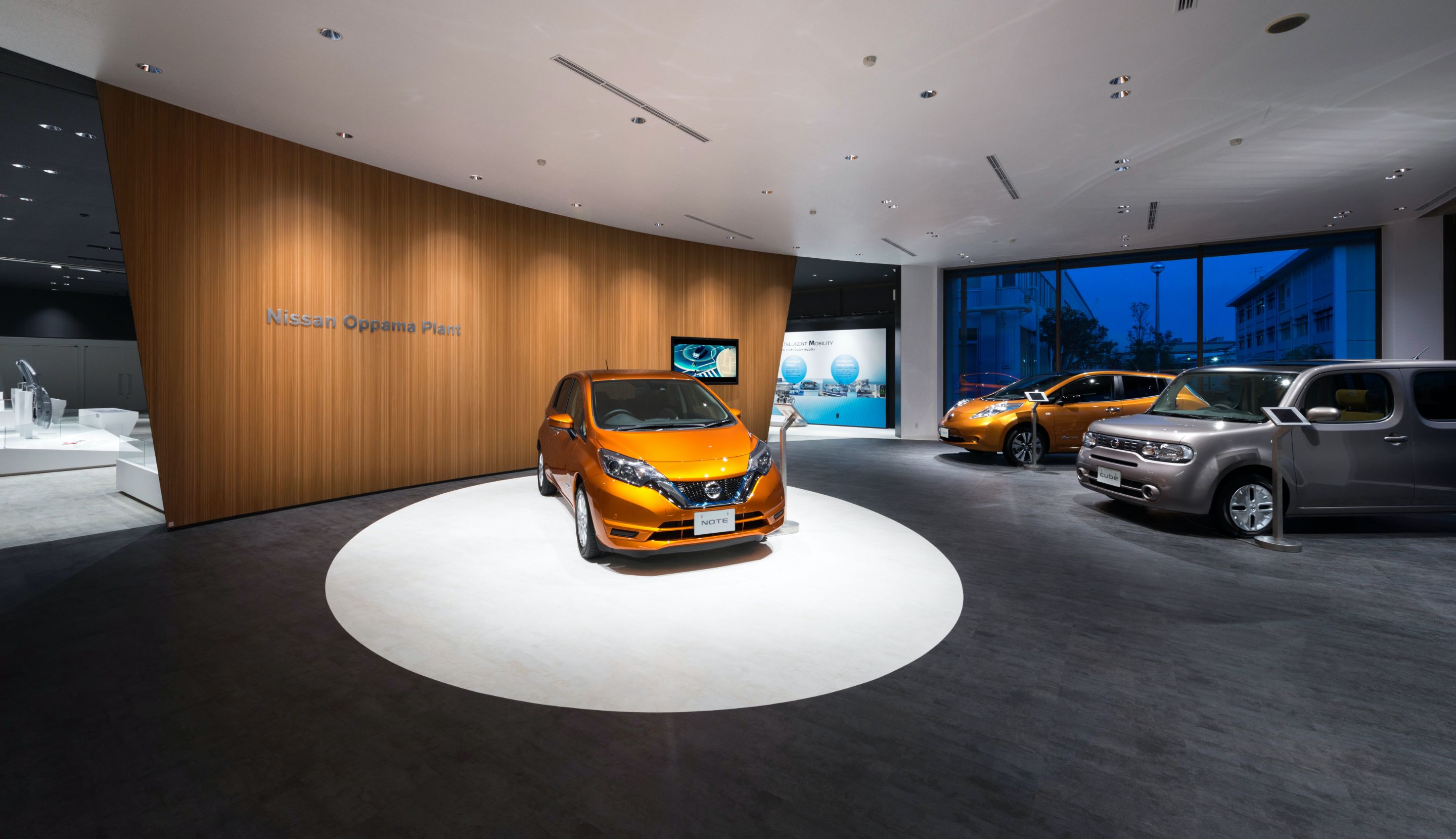 Oppama Plant Guest Hall
Since September 1962, the Oppama Plant Guest Hall has welcomed more than 3.25 million visitors, including the general public and social studies plant tours for school.
The purpose of the guest hall is to give visitors knowledge of the vehicle production process and give them an enhanced experience of the real-plant line tour that awaits them later.
The hall's concept is to "see, touch, and feel." Therefore, visitors can see closely and touch the actual vehicle skeletons and parts, which visitors cannot approach in the real factory.
The symbol object is called the "white body," and the real-scale displays of the five primary processes (pressing, body assembly, painting, parts assembly, and inspection) surround the symbols. The actual objects and life-size photographs convey potent impressions.