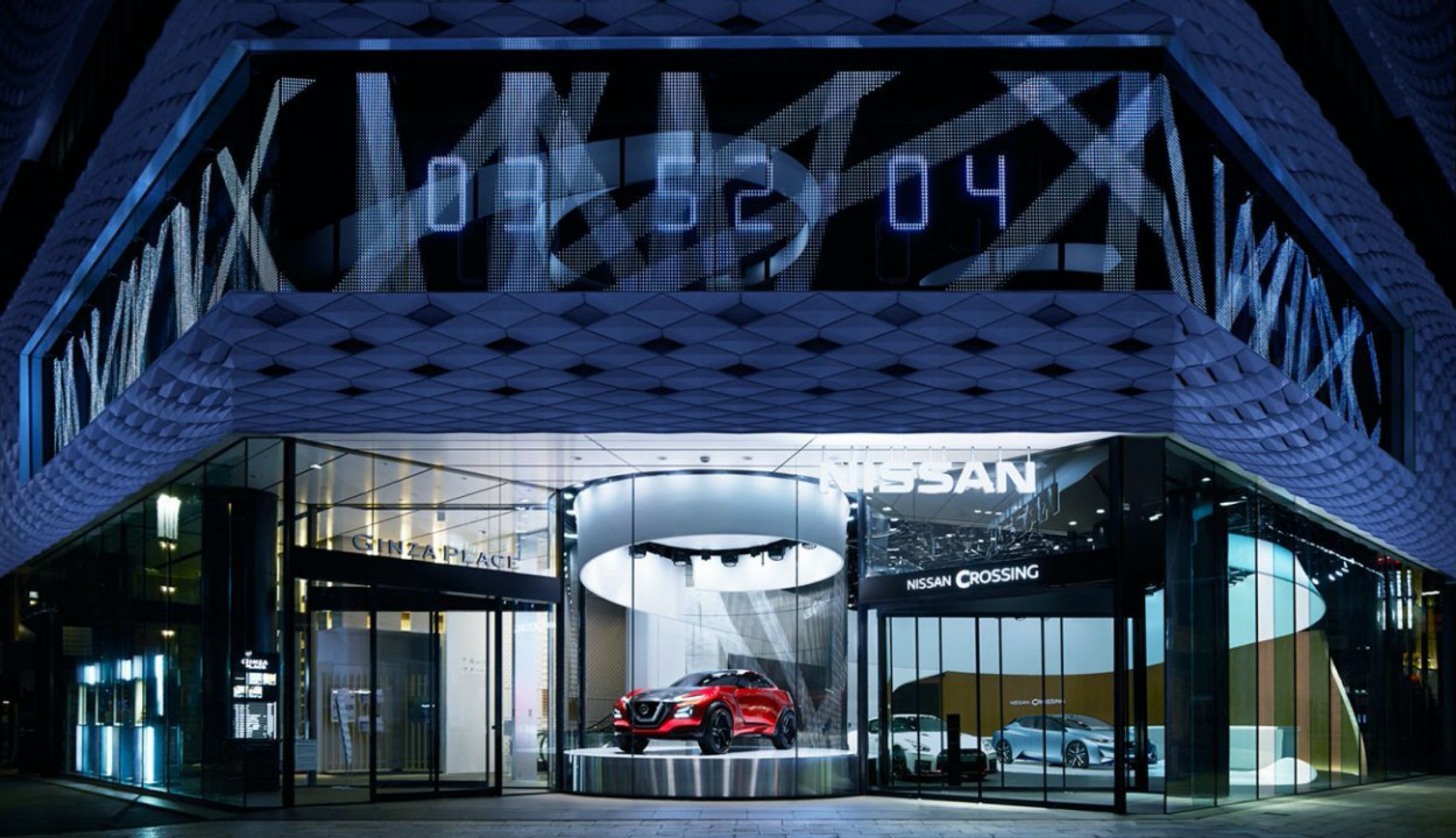 Nissan Crossing will act as a new informative center that functions as a base for communicating Nissan Intelligent Mobility.
Nissan Crossing was designed under the theme of 'Spiral.' The design symbolically expresses customers' emotions and experiences as well as their journey from the past, present, and to the future. The Spiral design can change color in accordance with the season, time, and the particular event to create a dynamic space.
An architectural design that was previously thought impossible was realized thanks to a cutting-edge digital process also used in automotive design.