NISSAN Commuter bus coloring design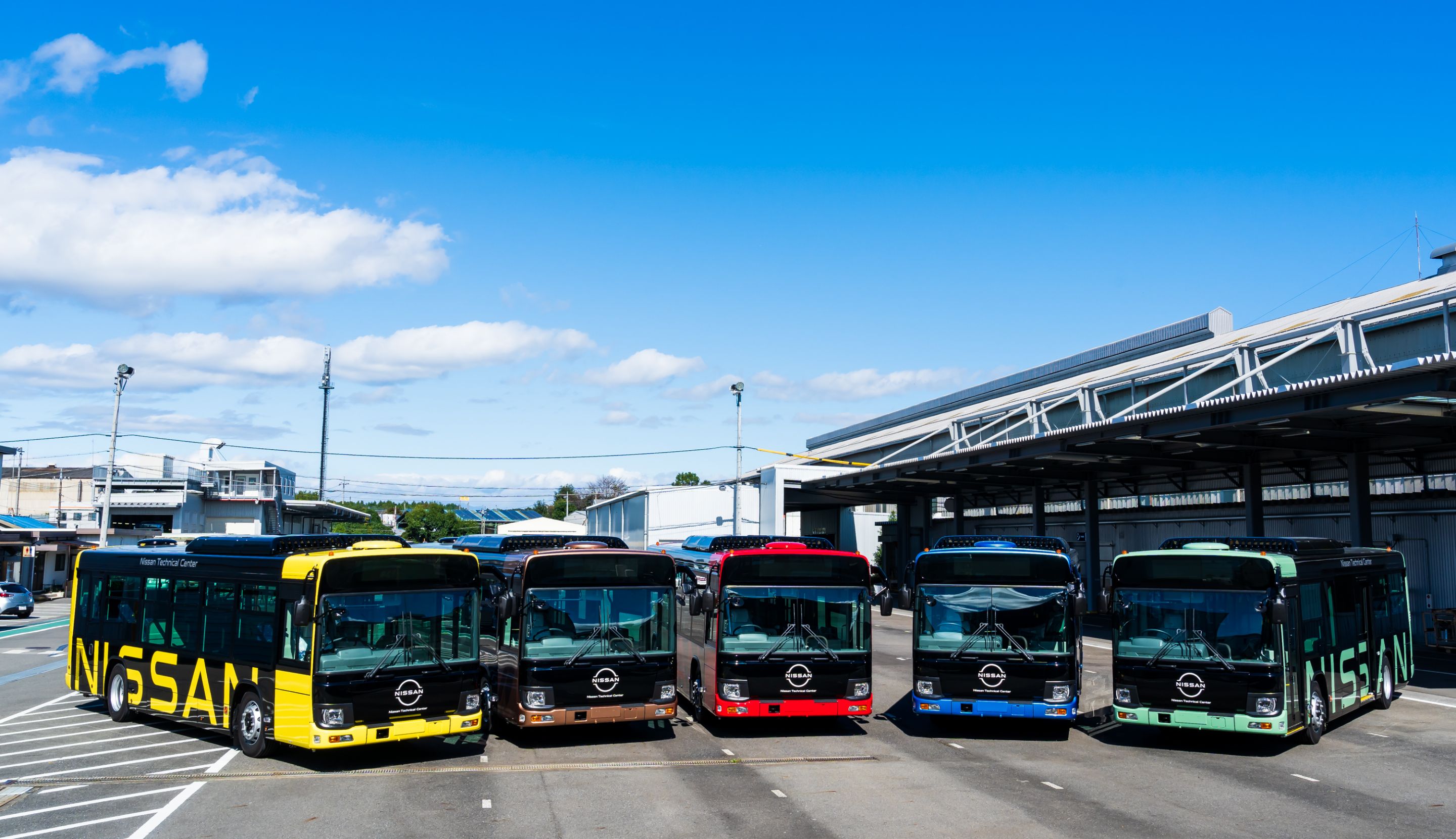 We approached this project to create a design that would make employees excited to go to work.
The design theme for the new bus is "tradition" and "innovation."
We put the Nissan wordmark in bold graphics on the sides of the bus, and five colors from past heritage cars and the latest vehicles applied to the bus color.
The employees will use the newly designed bus to say, "I rode to work today on a Fairlady Z-colored bus!" or "What color will the next bus be?" The new bus design invokes conversation and daily enjoyment for everyone.