Significantly reduces driver stress when driving on highways in several kinds of traffic conditions, making long drives more comfortable and enjoyable
ProPILOT* is a revolutionary autonomous drive technology designed for highway use in single-lane traffic. Nissan is the first Japanese automaker to introduce a combination of steering, accelerator and braking that can be operated in full automatic mode, easing driver workload in heavy highway traffic and long commutes.
Employing advanced image-processing technology, the car's ProPILOT system understands road and traffic situations and executes precise steering enabling the vehicle to perform naturally. ProPILOT technology is extremely user-friendly, thanks to a switch on the steering wheel that allows the driver to easily activate and deactivate the system. ProPILOT's easy-to-understand and fit-to-drive interface includes a personal display showing the operating status.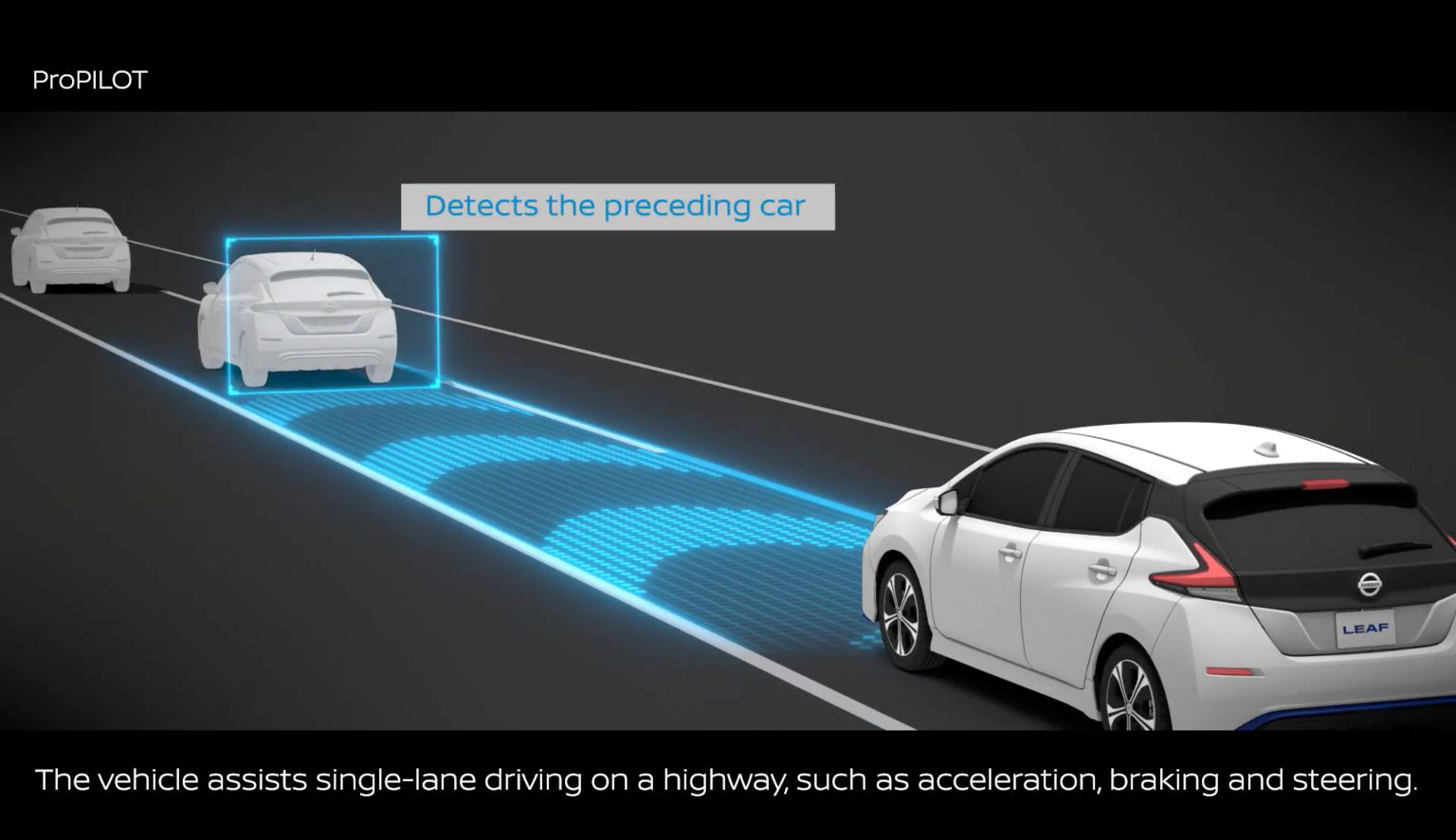 Maintains vehicle-to-vehicle distance within a preset speed range (approx. 30 km/h to100km/h)
Keeps the car in the middle of the driving lane (At speeds under 50 km/h, the system activates only when there is a car in front.)
Automatic speed control at pre-set speed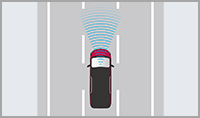 2. Follows, Stop and Maintains Stop
Automatically controls the throttle and the brakes to maintain a safe distance from the car in front. Completely stops in traffic situations and continues to apply brakes until released by the simple push of a button.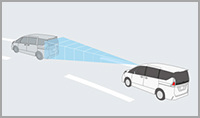 Keeps the car in the middle of the driving lane on straight roads and even through corners. Applicable in slow moving traffic or on open highway roads.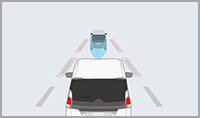 The accelerator, brakes and steering are controlled based on information obtained through a mono camera equipped with advanced-image processing software. The ProPILOT camera can quickly recognize in three-dimensional depth both preceding vehicles and lane markers.