Realizing a Seamless and Compelling User Experience through Connected Car Services
Nissan aims to realize a seamless and compelling user experience.
Nissan is providing personal connected car services that can be used in a variety of settings, and is aiming to enhance all the experiences that can be had from owning a car. Nissan is integrating cars into the daily lives of drivers, when they are being driven and when they are not, and developing services to fit each and every driver. Nissan will expand our services that connect cars, individuals and society.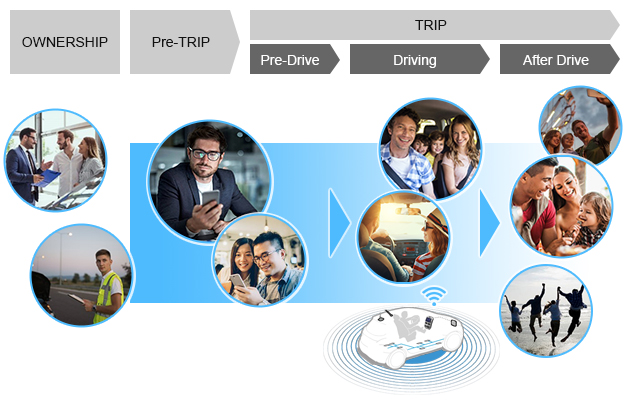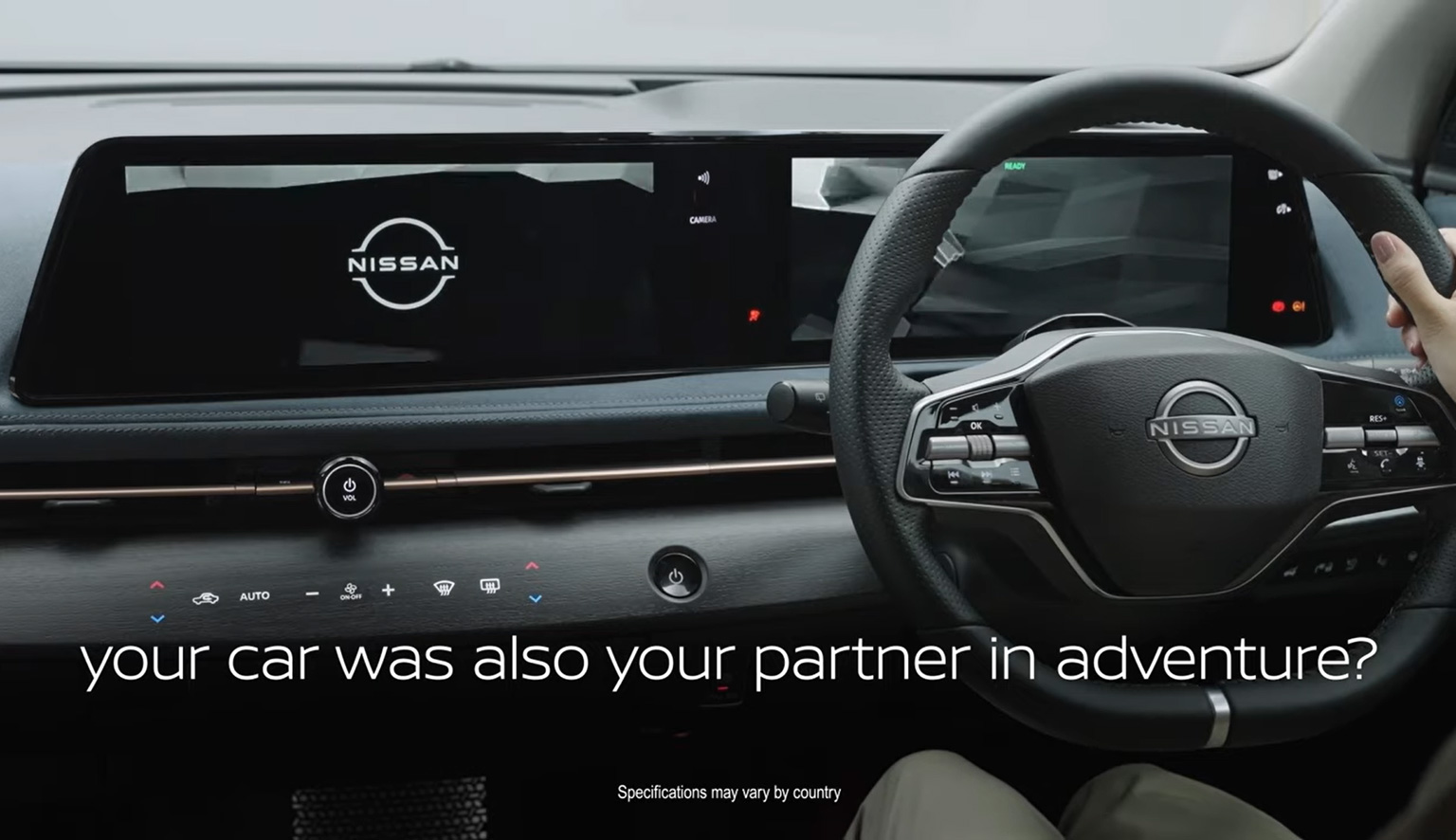 Seamless experience in the Nissan Ariya
How to achieve a seamless and compelling user experience.
Through the expansion of personal connected car services and the evolution of more confident and easier to use Human Machine Interfaces (HMI), and integrating/synchronizing car data and customer information in the cloud, Nissan will provide its own unique, seamless and compelling user experiences.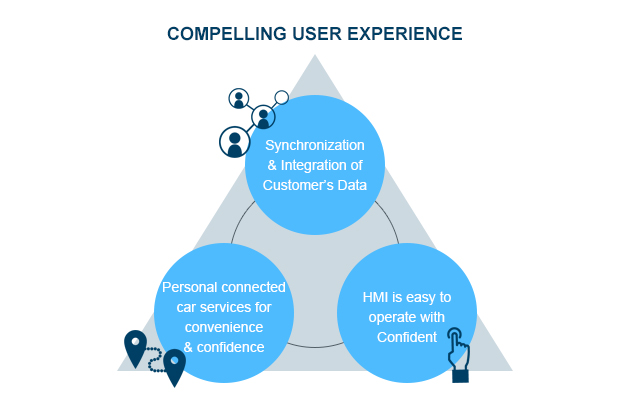 (1) Personal connected car services for convenience & confidence
In addition to convenient services you can use when taking a trip, from before getting in a car to after getting out of one, you can check the state of your car from far away via a smartphone app and receive support in an emergency, so that your confidence in owning a car will increase.
Example of services you can use when taking a trip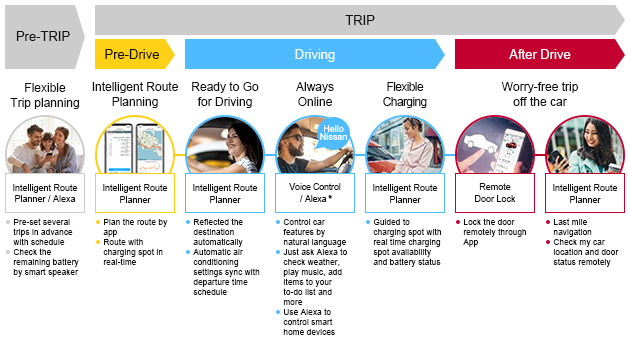 Specifications may vary depending on the region.
Example of services you can use when you are far away from the car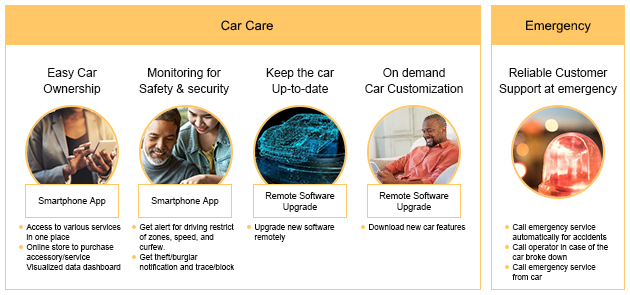 (2) Synchronization & integration of customer's data
Nissan offers a seamless connection when on-board and off-board for more personalized services by synchronizing all data.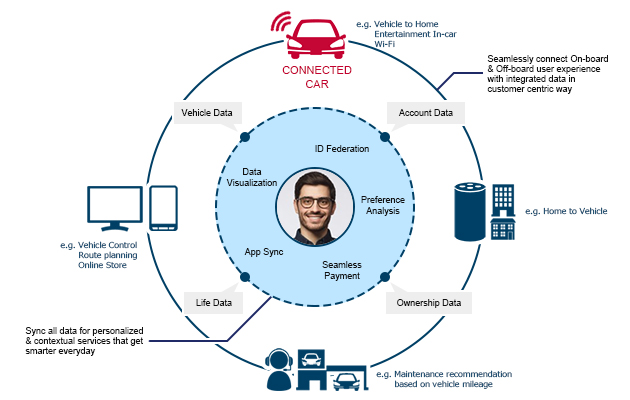 (3) HMI is easy to operate with confidence
Nissan is working toward providing necessary information at the appropriate time and place, through human-centric HMI that inspires confidence and is easy to use.