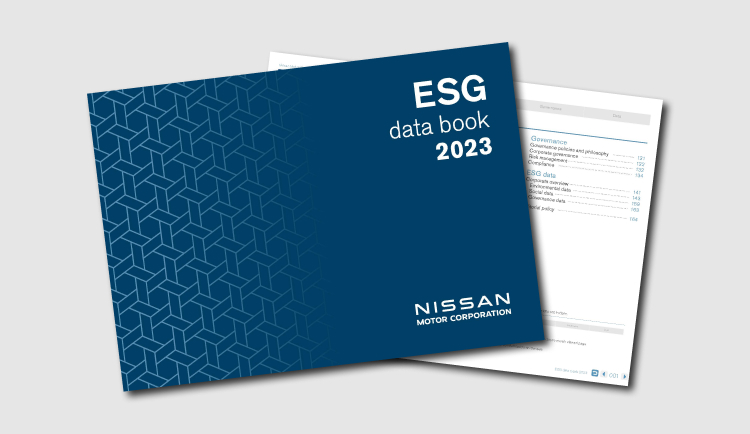 The ESG data book 2023 is a tool to demonstrate Nissan's policies and performance in the area of ESG, which is becoming increasingly critical year by year. This data book enables stakeholders including shareholders, analysts, employees and customers to understand each aspect of our approach and the philosophy behind it.
Makoto Uchida, president and chief executive officer (CEO), regards ESG as a vital part of our overall strategy.
In a statement for this data book, the CEO says: "It is more important than ever that our corporate purpose is embedded in all our endeavors to build a more sustainable organization that is truly needed by customers and society. I am confident we will continue to drive innovation, empower mobility, and set a successful stage for future generations as we work together toward our goals."​
The period covered by the data book coincides with the final year of the Nissan Sustainability 2022 including Nissan Green Program 2022. It also reflects the ongoing priorities of Nissan Ambition 2030. The strategic goal our sustainability strategy is to enhance Nissan's environmental performance, to ensure the highest standards of respecting human rights in social aspects, and to strengthen corporate governance.​
We hope that the information and data provided offers an easy-to-read guide to Nissan ESG, which is an area of continuous development and innovation. We welcome stakeholder feedback on the contents.
Governance initiatives for increased transparency
Environmental, Social, Governance data