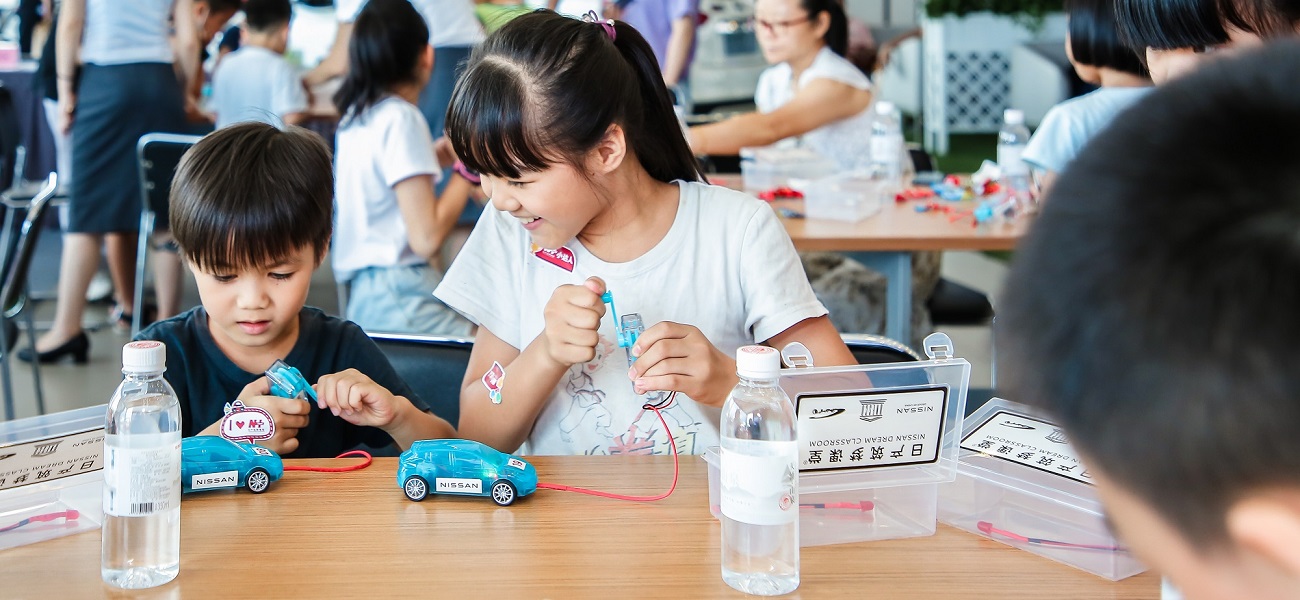 A sustainable future through learning
Helping kids play an active role in their own future
Nissan aims to help create a cleaner, safer, and more inclusive society where all people feel healthy, happy and engaged.
Here at Nissan, we recognize the leading role today's youth will play in creating the fully sustainable society of tomorrow. That's why we provide a variety of educational programs for children around the world.
Our initiatives approach education from a child's perspective. We encourage young learners to engage with environmental issues while having fun. We ask them to think about present and future solutions to society's biggest challenges. We also create opportunities to think and act independently through dialogue with instructors and interaction with model cars.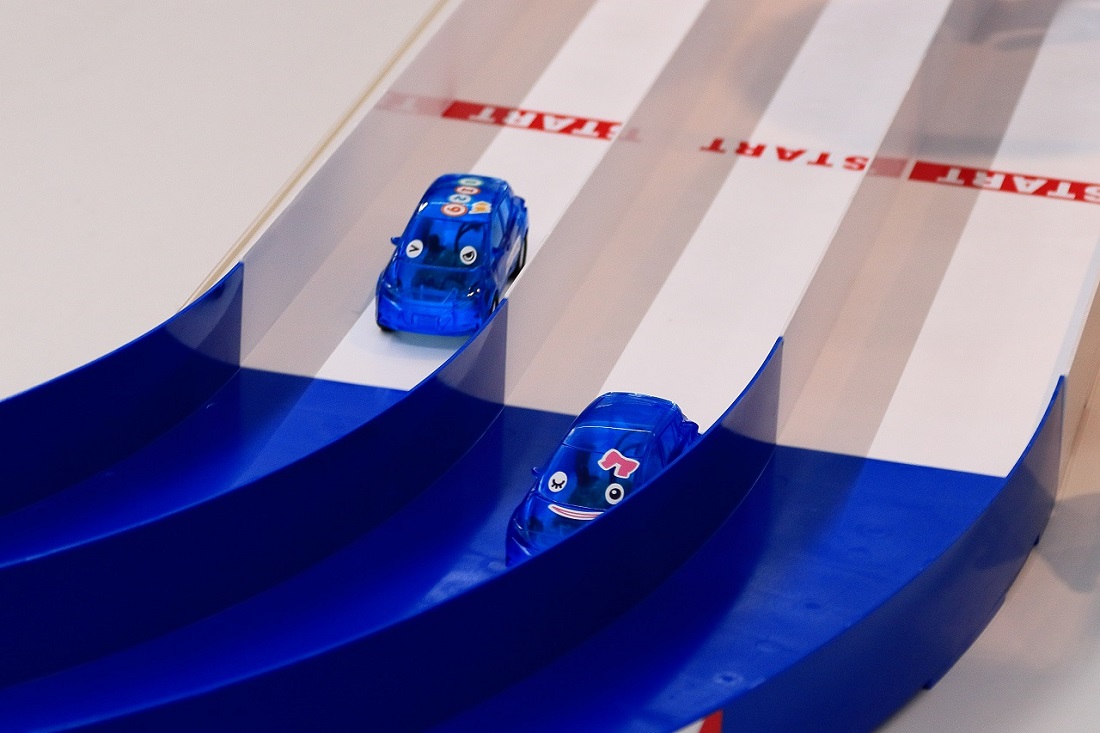 Sharing knowledge and helping communities
Nissan is sharing the vast knowledge and technological expertise we have accumulated over decades of automotive manufacturing. We are engaging with local communities, having identified three main areas of priority for our social contribution activities. Two of these priority areas – traffic safety and the environment – directly relate to our role as an automaker. The third, diversity and inclusion, is an integral part of our identity as a company.
We're engaged in a wide range of activities that help meet the needs of local communities. As part of these efforts, our educational programs further the understanding of issues related to the environment and manufacturing, among numerous other topics. Our young learners are the leaders of tomorrow, and we aim to provide them with the skills and knowledge needed in the future.
In 2000, we began environmental classes for local elementary schools in Japan. Beginning 2008, this initiative became the Waku-Waku Eco School—waku-waku meaning exciting in Japanese. Since the program started, more than 100,000 young people in Japan have participated. Volunteer employees speak on climate change and other environmental issues. Through fun experiments with model electric cars and test drives of the Nissan LEAF, we encourage our young learners to increase their knowledge of the world around them.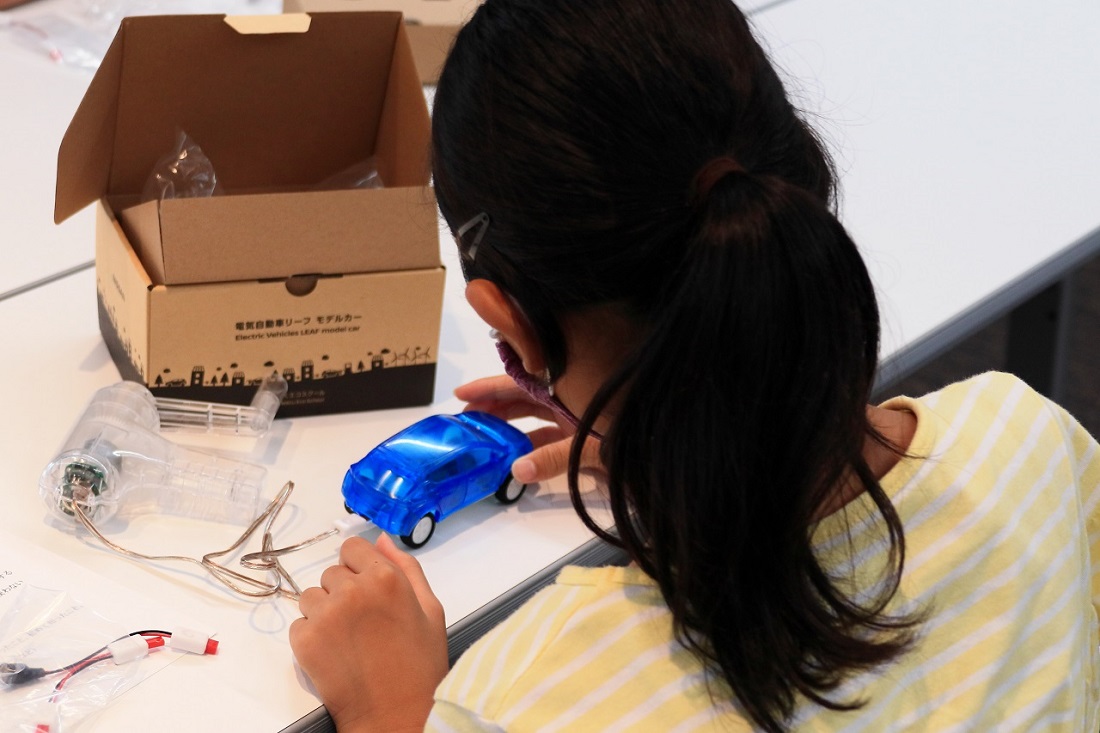 The program's popularity stems from the direct communication opportunities between attendees and Nissan volunteers. Of course, our volunteer instructors are always really happy to talk with young learners. As Katsunori Tsuchiya, head of planning and implementation at the Nissan Waku-Waku Eco School, told us, "Through our efforts, we can change the future. We should work together for a future in which everyone can live happily."
During the global COVID-19 pandemic, we adapted our activities to meet the times, employing web conferencing technologies and video teaching materials alongside the use of model cars.
Nissan also offers a number of additional outreach programs. At the Design Waku-Waku Studio, for example, current car designers teach the fundamentals of design. Elsewhere, at the Nissan Monozukuri Caravan, attendees experience the fun of bespoke manufacturing. A combined 20,000 young people now attend these two programs alone.
Initiatives outside Japan
Many of these initiatives are also now developing in their own unique and interesting ways outside Japan.
At our Sunderland, U.K. plant, for instance, the Nissan Skills Foundation (est. 2014) has so far welcomed over 65,000 participants. Through a wide variety of programs centered on STEM (science, technology, engineering, and mathematics), the foundation's aim is to help develop a future generation of leaders in the manufacturing industry.
The Monozukuri Caravan is also now operational in the region, welcoming more than 4,500 elementary school students a year. To mark the Sunderland plant's 35th anniversary in June 2021, Nissan announced that the program would open to students in all schools across the U.K.'s northeast. As we expand our activities in this key region, the program aims to provide insight for young learners with interest in the manufacturing industry.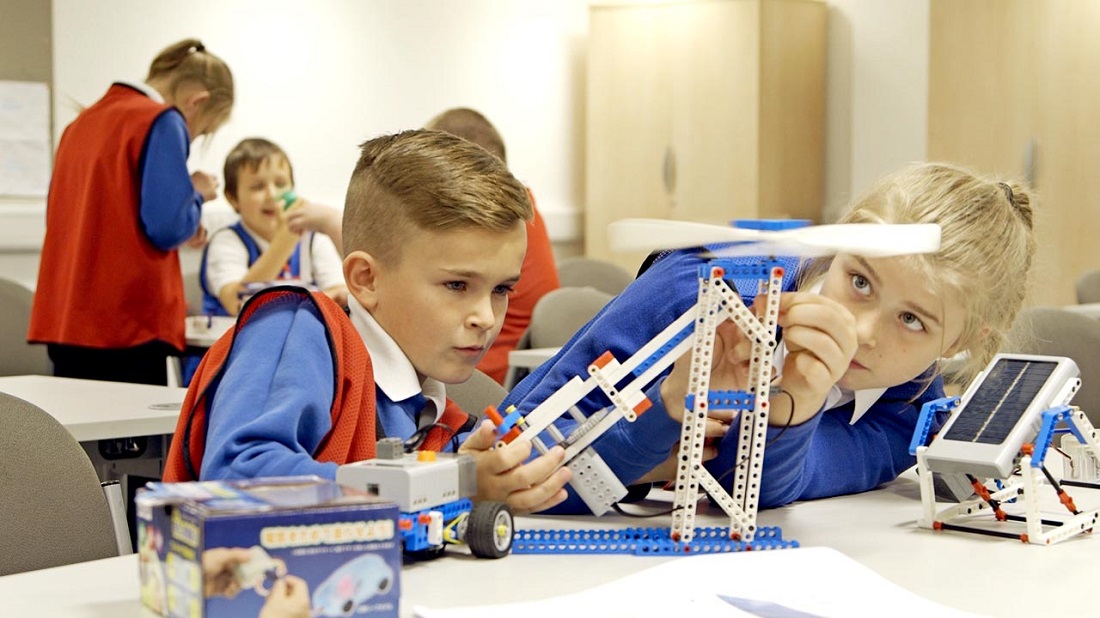 Similarly, as Nissan's presence in the China market grows, our educational programs are attracting an increasing number of attendees. By late 2020, one million elementary students in more than 750 schools in 15 provinces had participated in the Nissan Dream Classroom, which first opened in the market in 2013. Partnering with UNESCO, the contents and scale of the program have expanded year on year.
The curriculum covers manufacturing, design, Nissan-specific technologies and, of course, issues related to the environment. Two of the program's courses are particularly popular. The first, our Eco Class, sees students learn about the mechanics of electric motors. They then conduct their own experiments using model cars. The second is the Intelligent Driving Class in which students learn all about Nissan's ProPILOT driving assistance technology using programmed model cars.
In addition, online classes provide educational opportunities to young learners throughout China.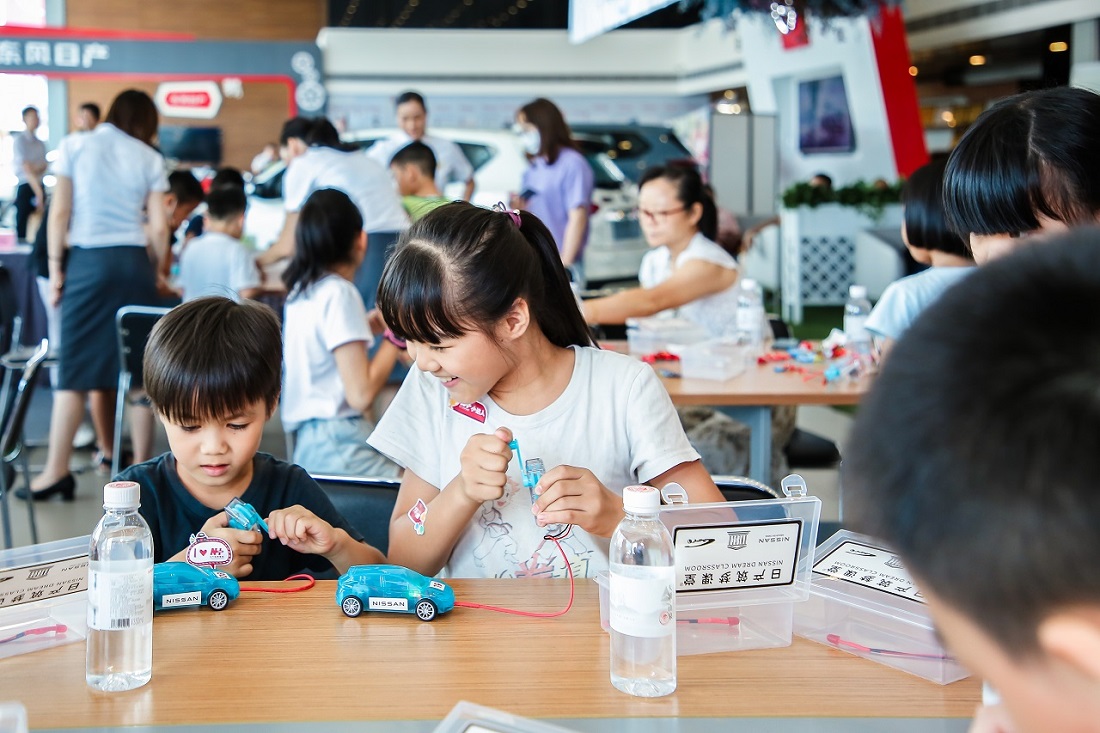 The desire for youth development is a universal one and we want young people to enjoy learning. That's why our volunteers and coordinators are working around the world to make learning fun.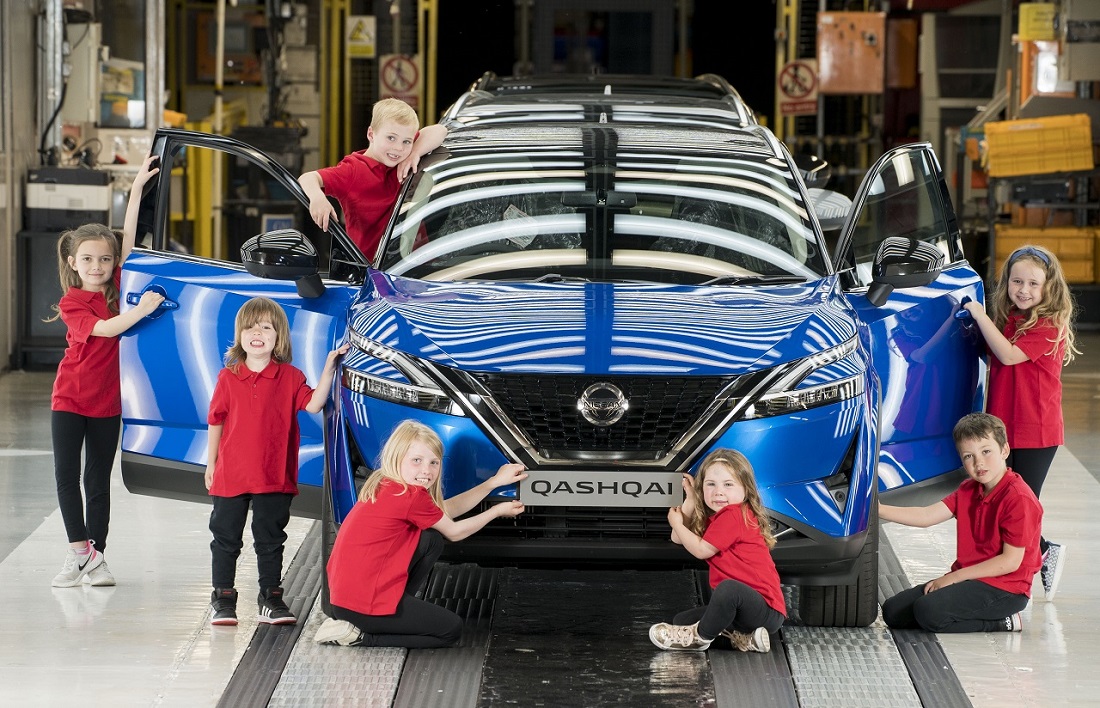 Our online content teaches young learners about cars in a unique and entertaining way – all from the comfort of their own homes.
Click the links below for some fun and interesting learning ideas!
Subscribe to Nissan Stories
Sign up to receive the latest Nissan stories!
Get the latest from Nissan Global