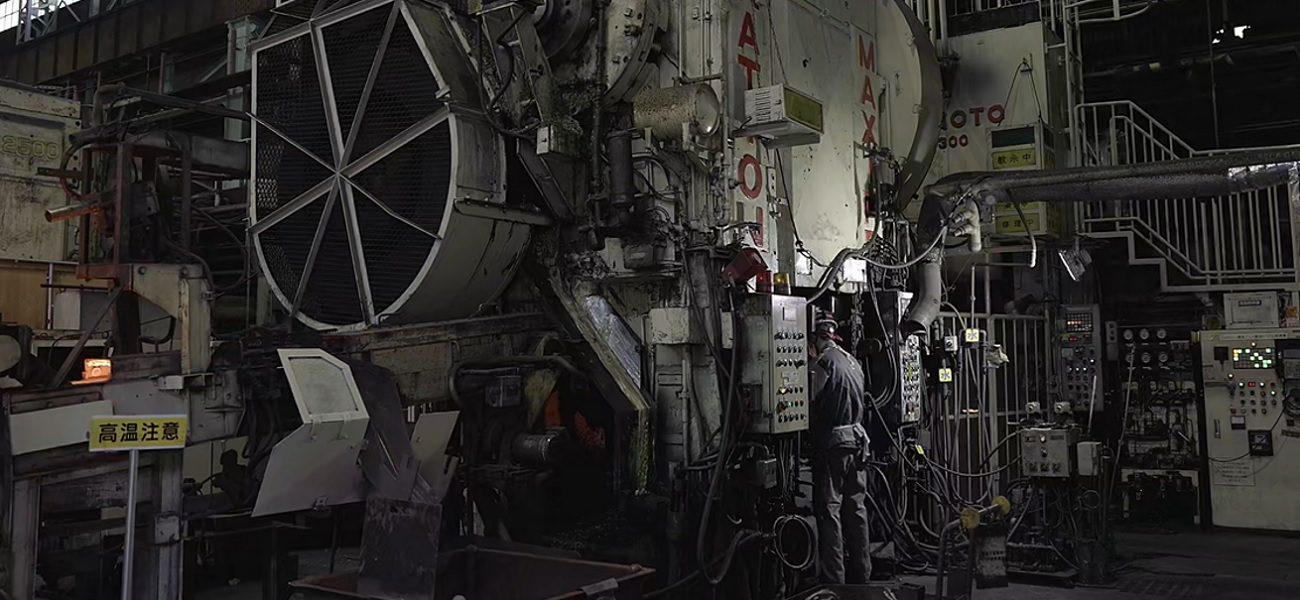 Nissan's Yokohama Plant: A balance of old and new
A story told through pictures: In an age of automation, our employees' commitment to quality manufacturing remains unchanged
In 1935, Nissan started manufacturing at its Yokohama Plant, Japan's first mass production facility for vehicles. The plant was designed to incorporate the entire vehicle production process, from parts manufacturing to final vehicle assembly. The Datsun Model 14 was the first car to roll off the line.
As times changed, so did the plant. Now it's equipped with state-of the-art production technology and facilities to meet the needs of electrification and intelligent mobility. But this photo story will focus on what hasn't changed since Nissan's founding: our passion for quality manufacturing.
Assembly: Finished by hand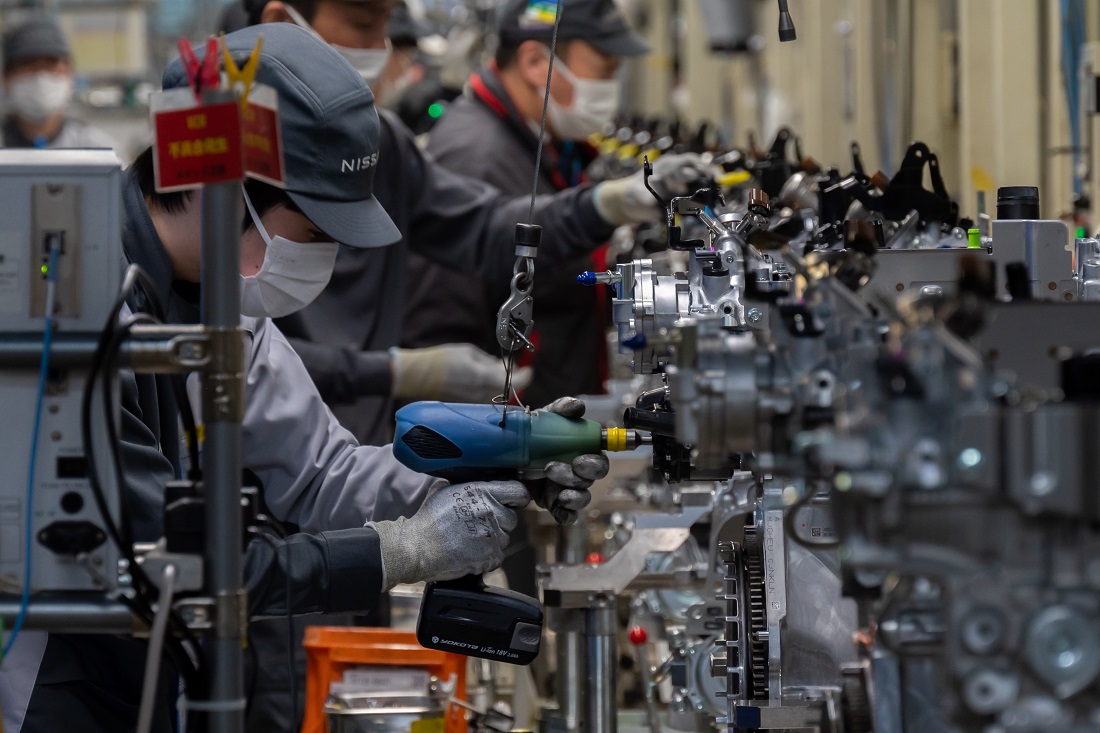 First let's look at the line where engines for the e-POWER powertrain are manufactured. Even though what's produced there changes as new models are released, one factor remains constant: Every component is finished by hand.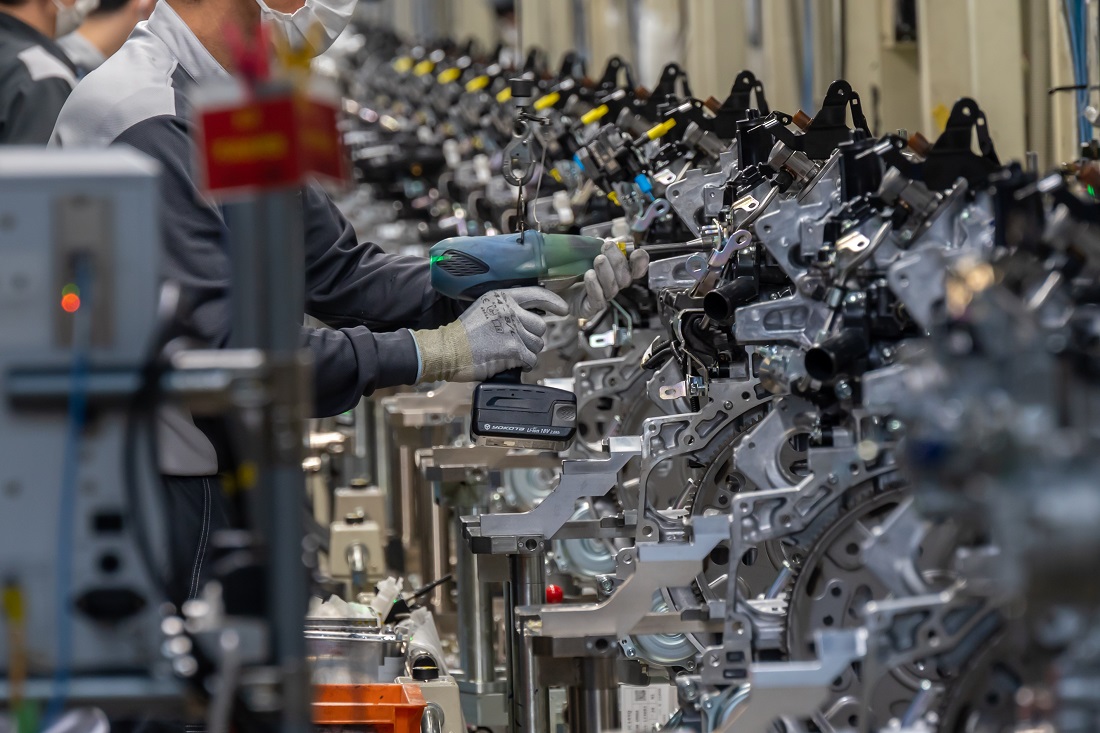 Forging: Where heat and metal meet under pressure
In the forging process, highly heated metal is shaped using compressive forces. Many core components for Nissan cars are manufactured this way at the Yokohama Plant. This machine — nearly 50 years old — produces chassis parts and also prototypes for new components. While most of the forging processes have been automated, manual procedures have been retained to ensure the next generation of workers can operate the equipment by hand and learn fundamental manufacturing techniques.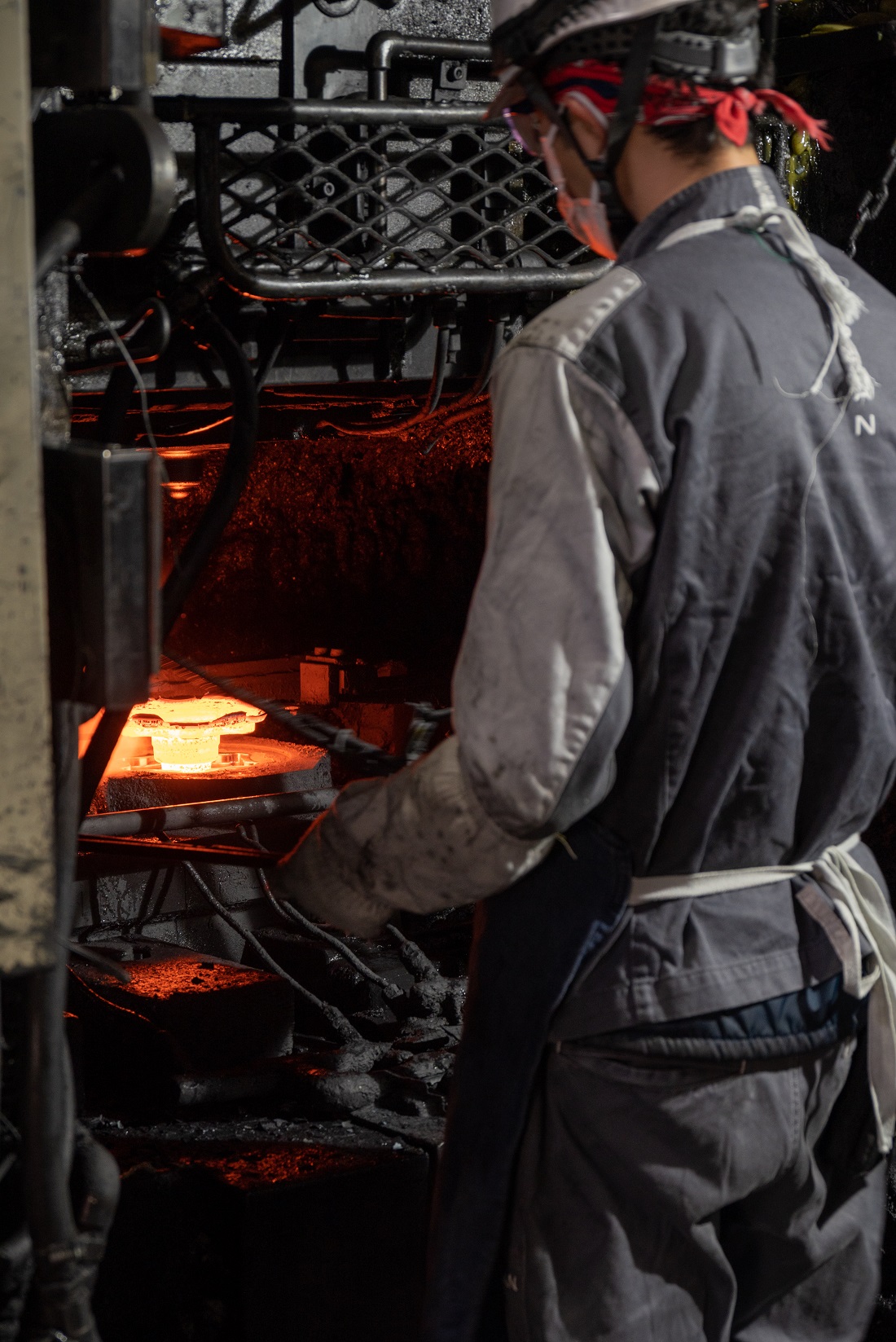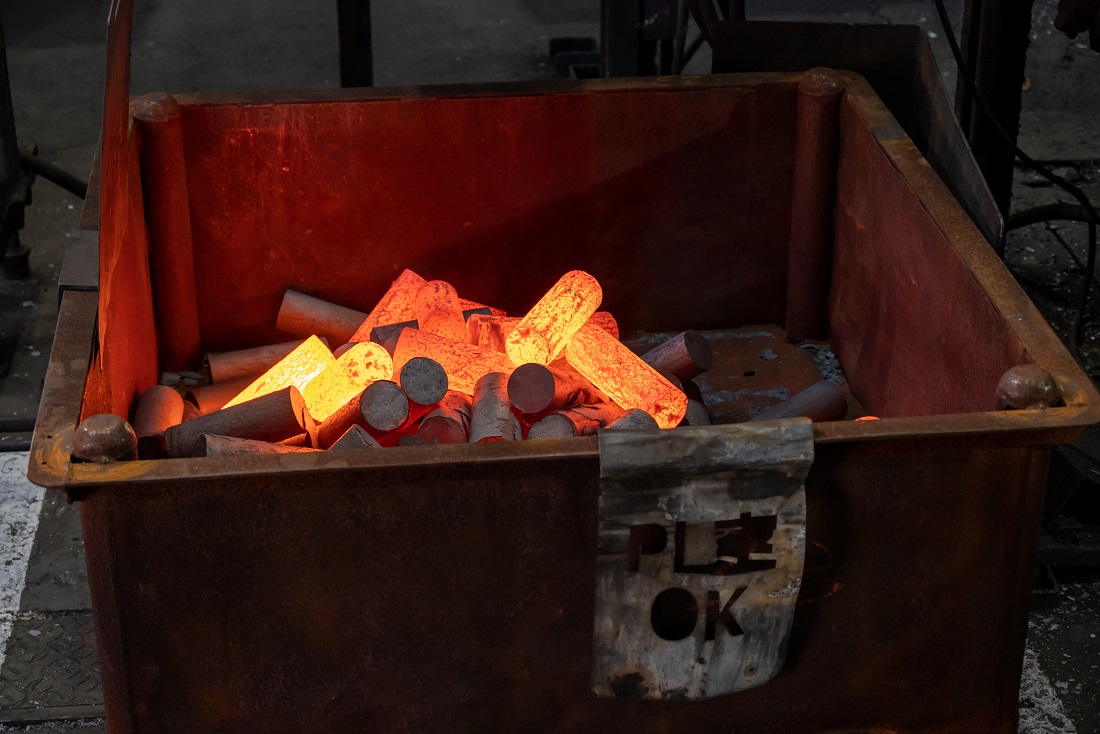 Forging the next generation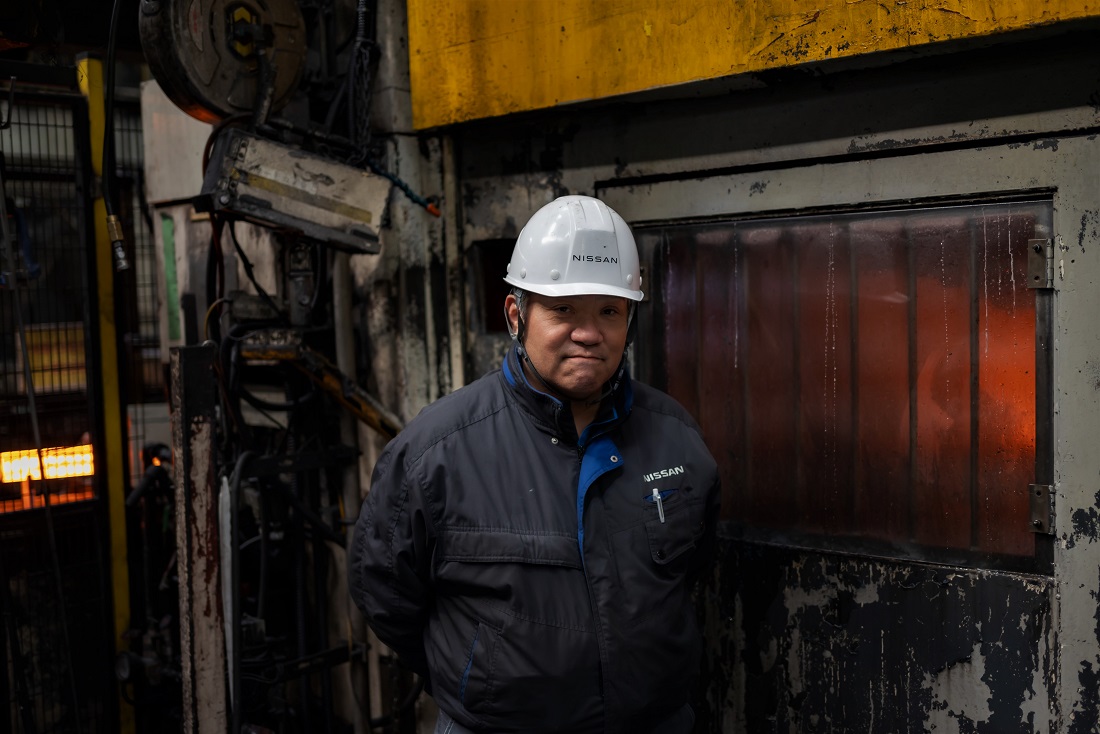 Yoshiyuki Tagusari, has devoted 45 years to forging. He recalls what it was like working in the pre-automation era, saying: "Three of us taking turns used to make as many as 1,600 crankshafts a day for six-cylinder engines. They were all handmade at that time. Now we can make twice as many thanks to automation. Back then it was physically tough because of the heat and dust.
But I always tried my best, keeping in mind that no engine can be made without forged parts."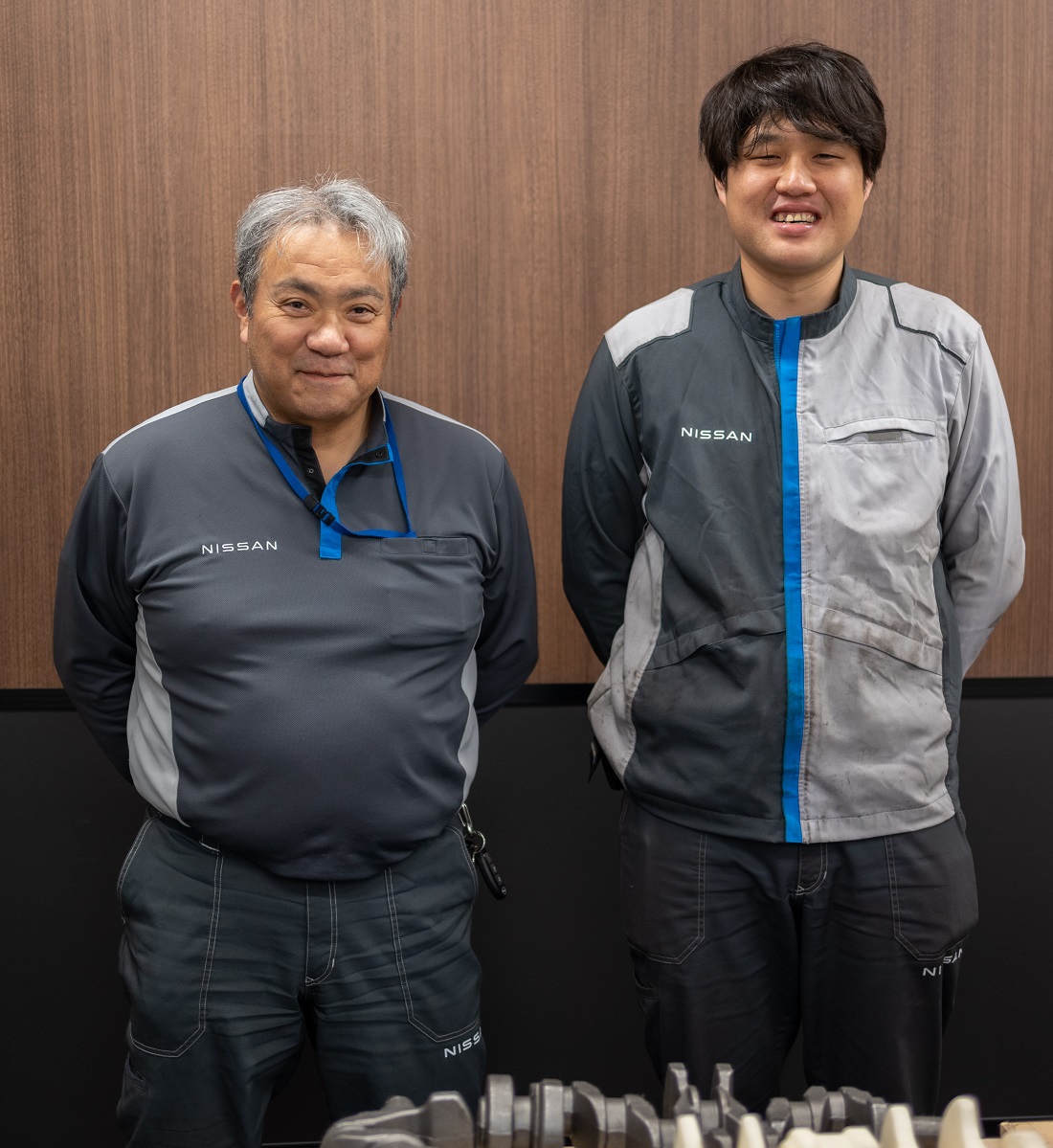 Standing to Tagusari's right is Ryota Aratani, a manufacturing engineer who has specializing in crankshaft production since joining Nissan in 2009.
Aratani says his relationship with Tagusari is one of master and pupil, and he often listens to the veteran's stories about days gone by. This is how the spirit of artisanship is passed down.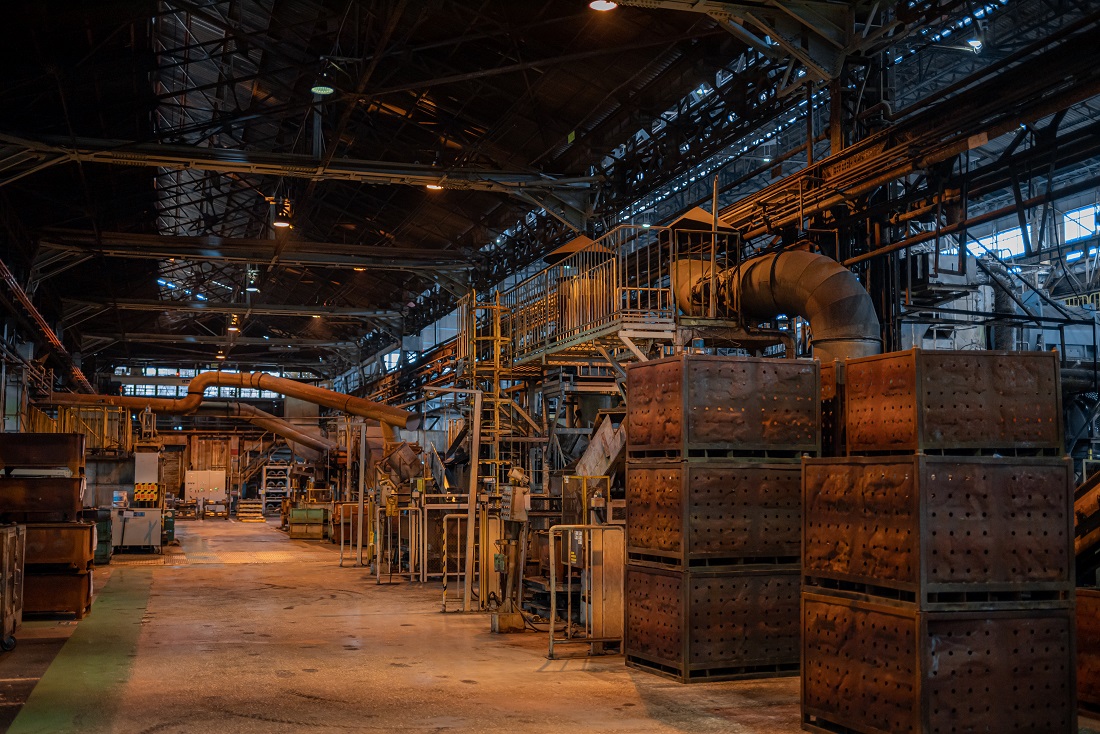 Yes, but not for pedestrians. The crane that once hung from it and the building that housed it are long gone. But the bridge remains, reminding us of the Yokohama Plant's long history.
The press building harkens back to the plant's earliest days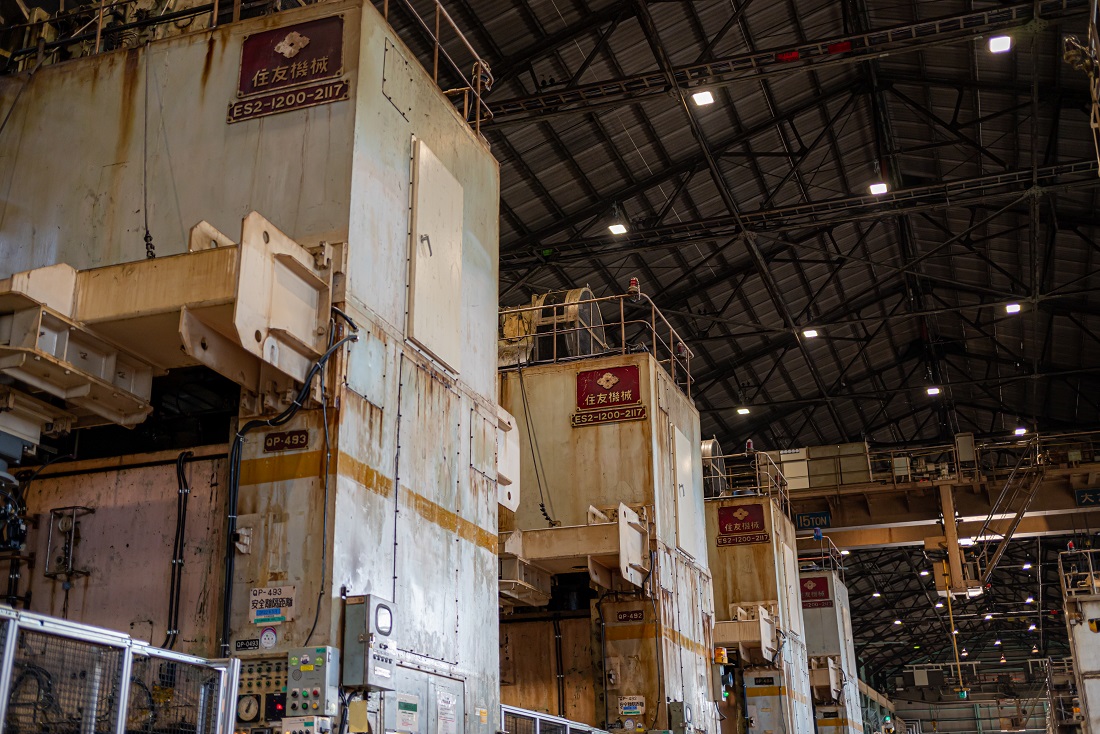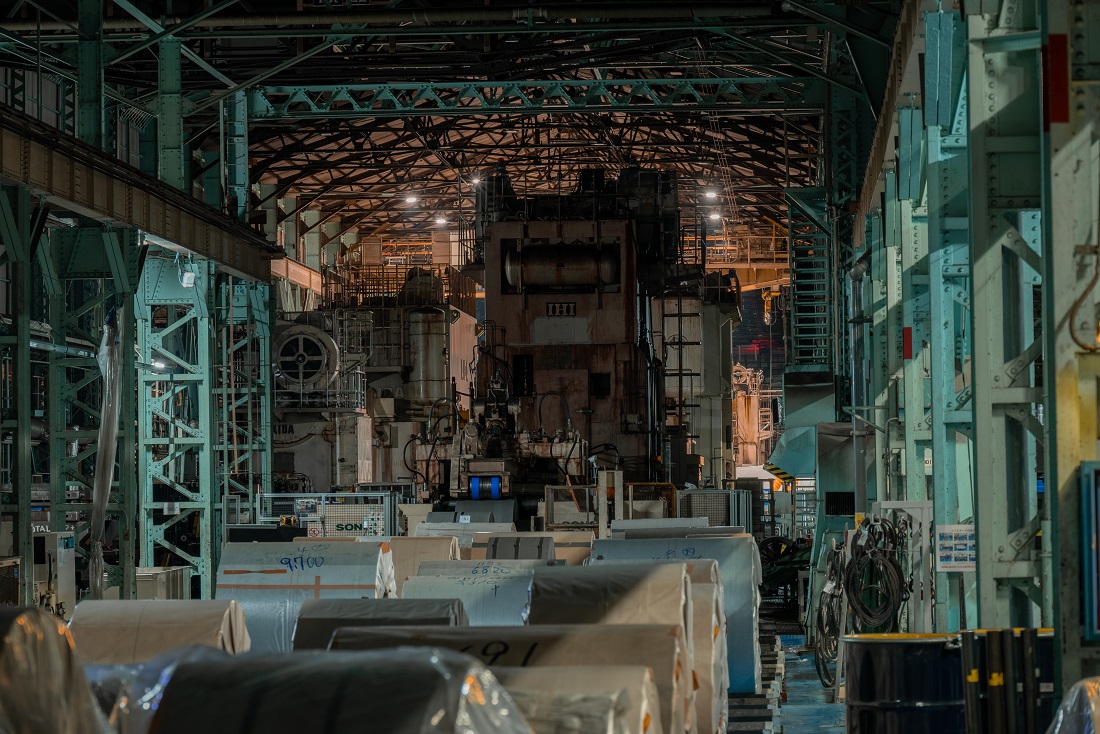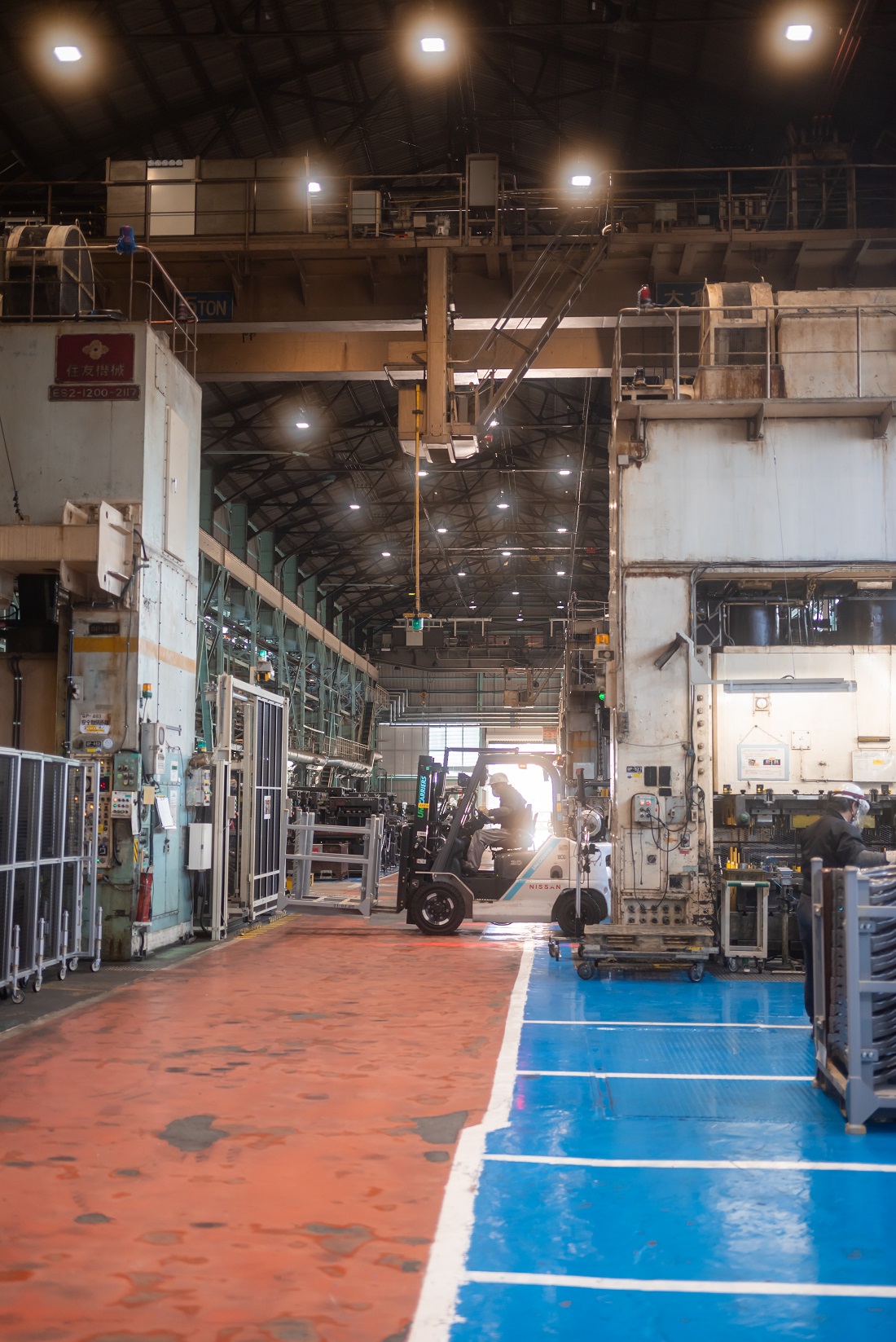 We'll now take you through the Yokohama Plant's oldest building. It dates back to the facility's founding, and pillars and equipment from that era remain. Suspension components are now manufactured here.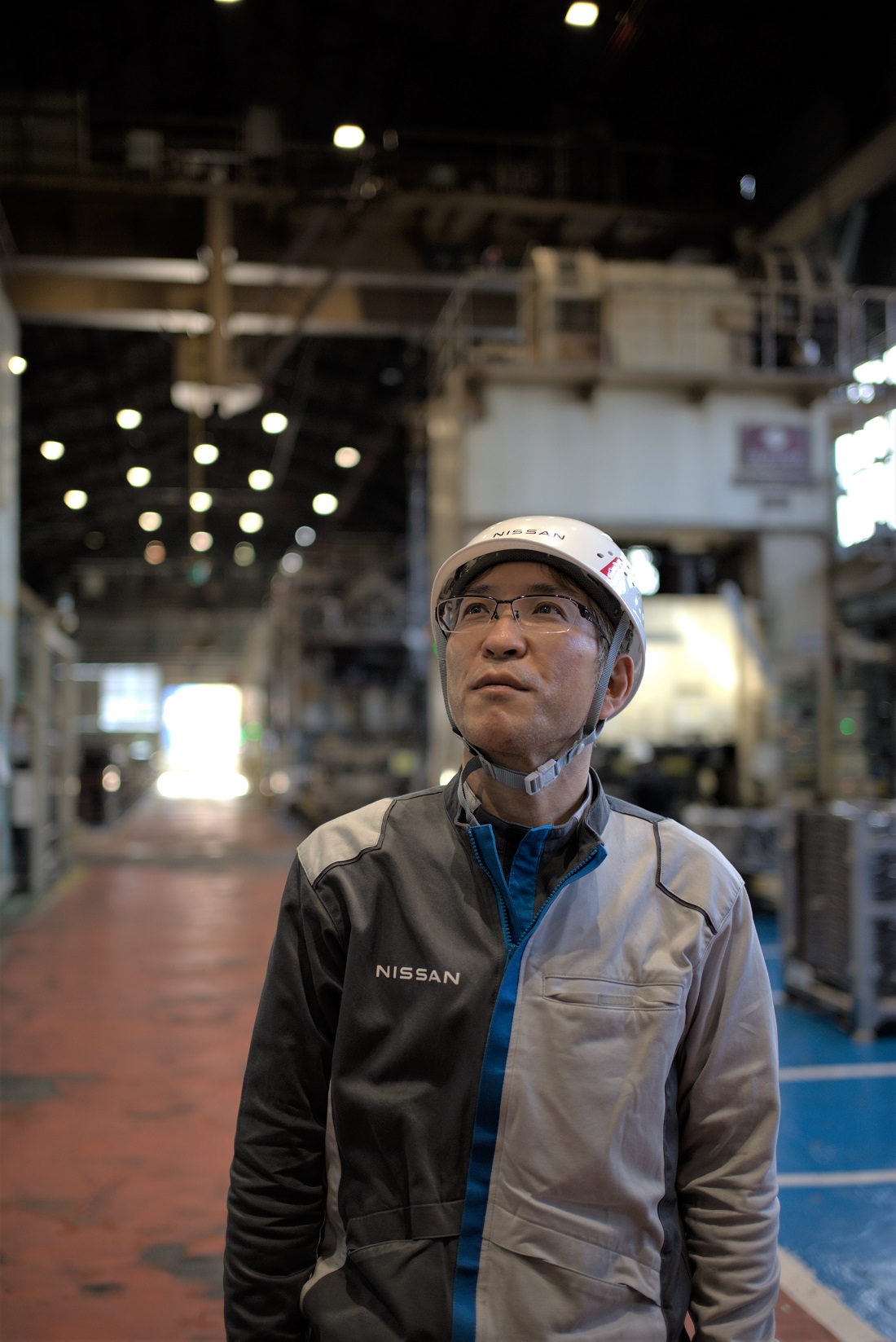 Jun Watanabe is an expert in the pressing process for suspension parts. When he joined Nissan in 1991, he wanted to work on engines. "The pressing process was not my first choice, but it turned out to be interesting and became my true vocation," said Watanabe. "It was and still is a joy for me to see the components I make forming the core of cars that drive the streets."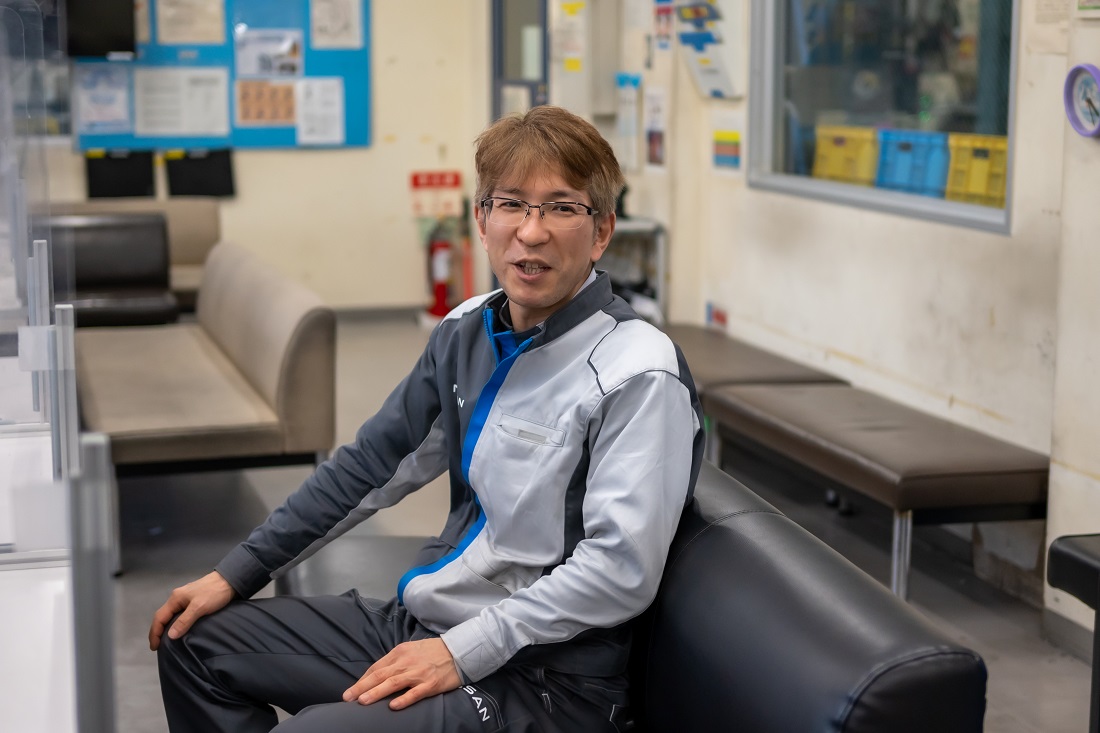 "We've kept updating the press machine's operations for decades, but I think how we carry out basic tasks such as programming the robots hasn't changed. And our passion for the job is also the same," he adds.
While some things change, others remain the same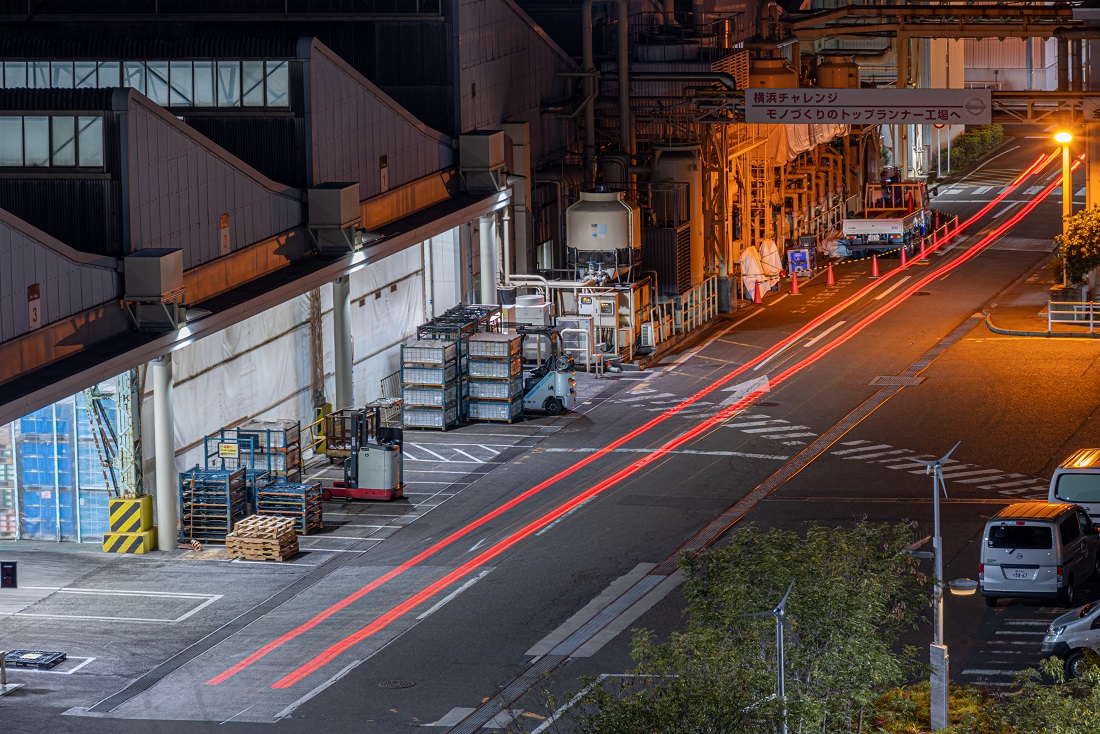 With Nissan's aim to achieve carbon neutrality, our plants are evolving daily. But the one thing that hasn't changed over the past 90 years is our employees' passion and commitment to making quality products for customers.
Visit the Yokohama Plant Guest Hall / Engine Museum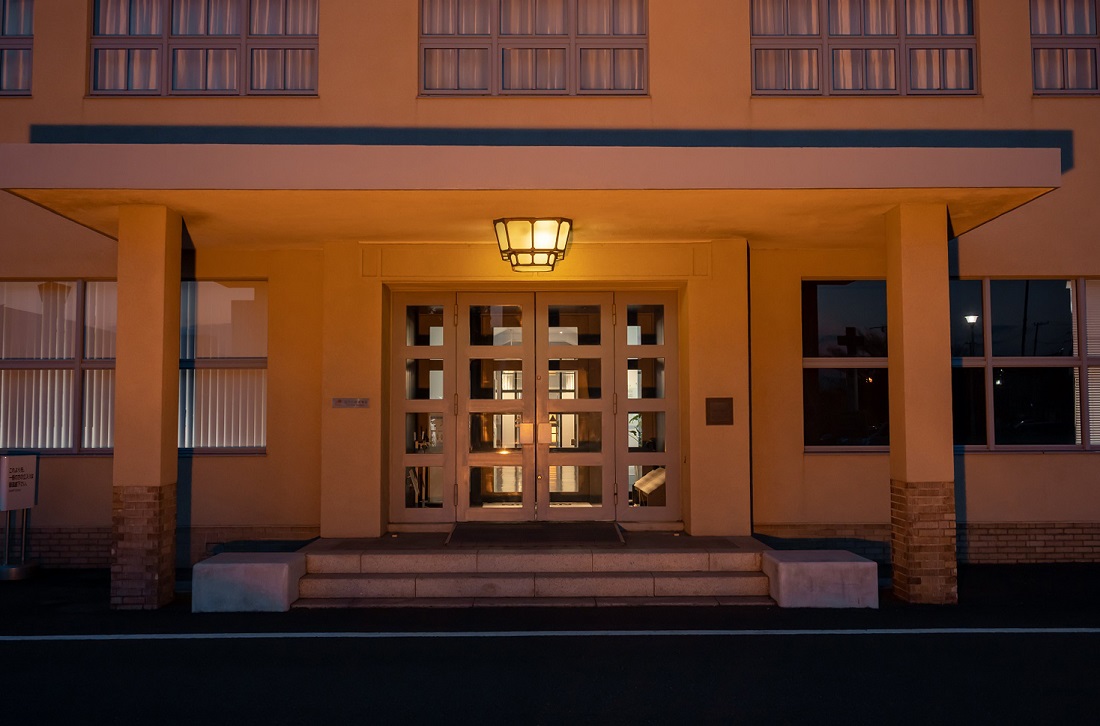 The first thing people see when visiting the Yokohama Plant is the Guest Hall. Built in 1935, the building originally served as the company's head office and factory office.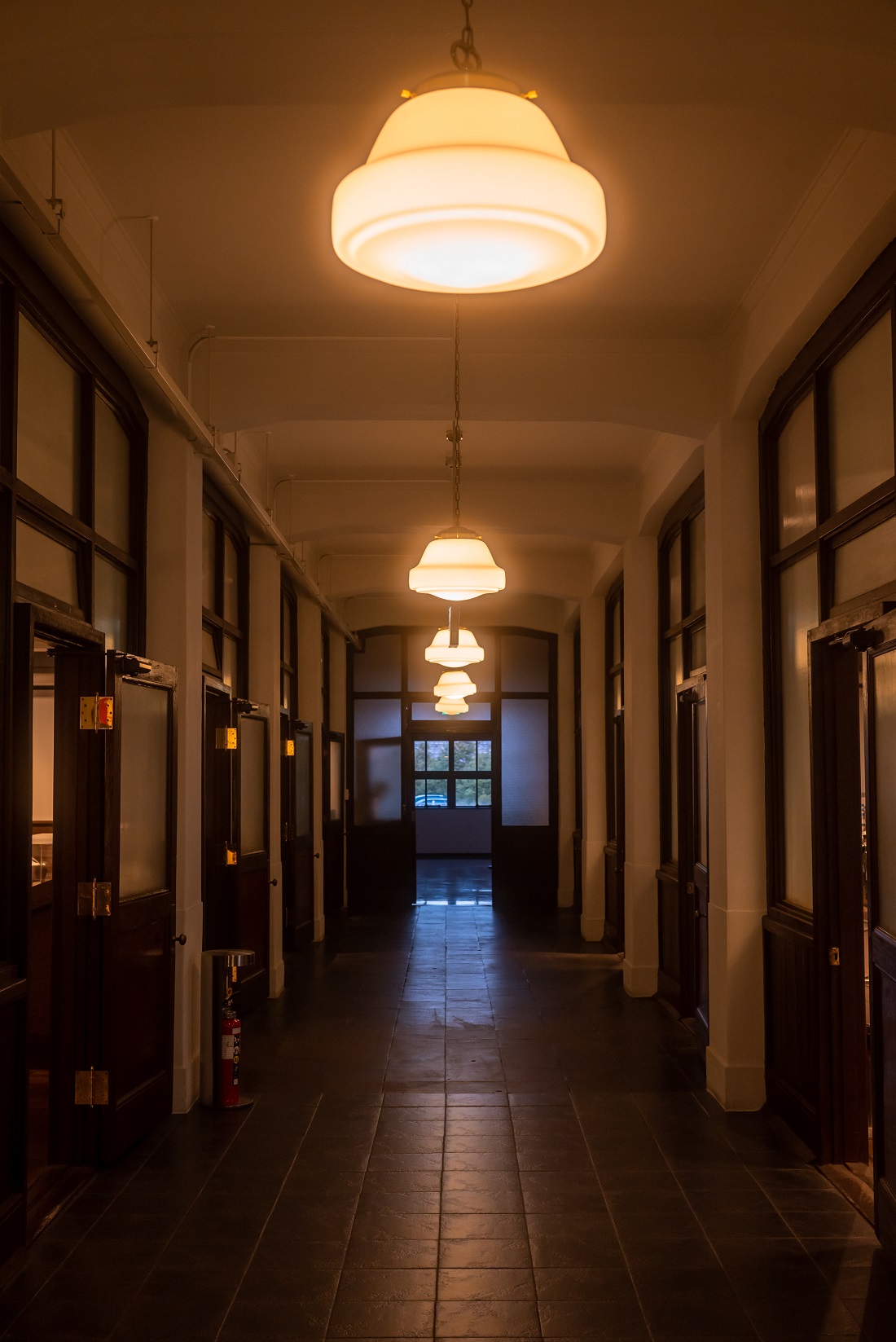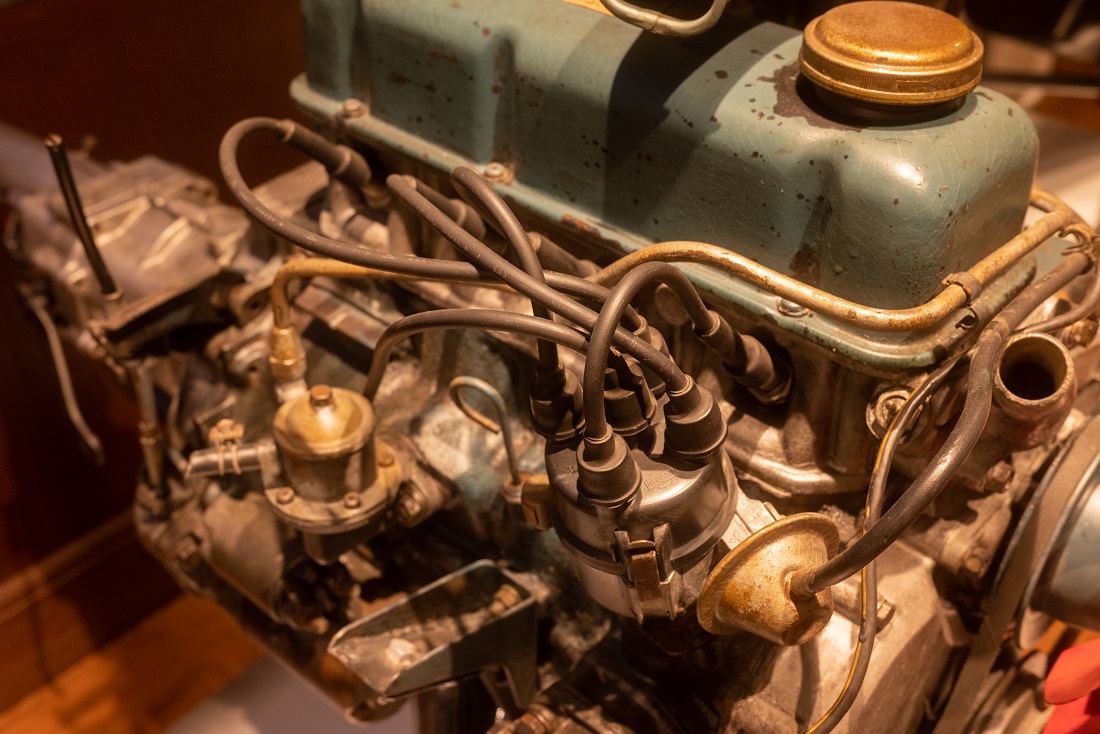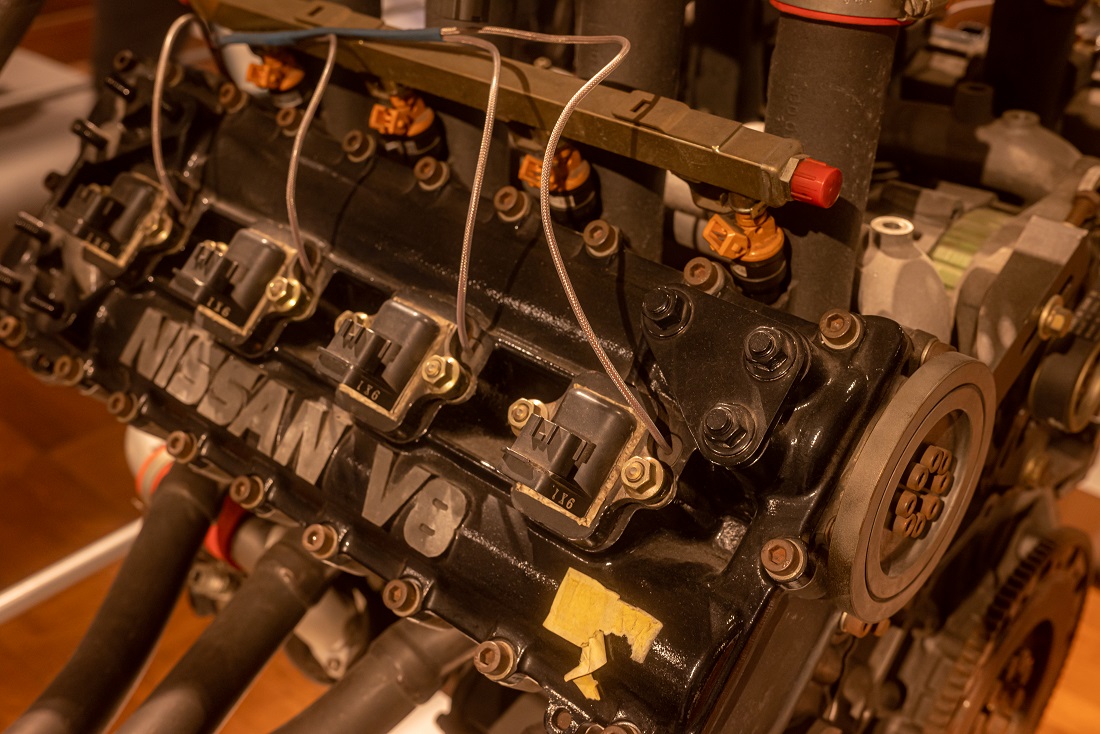 Engines from the past are lined up on the second floor. Admission to the Guest Hall is free and reservations aren't required. Visitors are always welcome.
Subscribe to Nissan Stories
Sign up to receive the latest Nissan stories!
Get the latest from Nissan Global