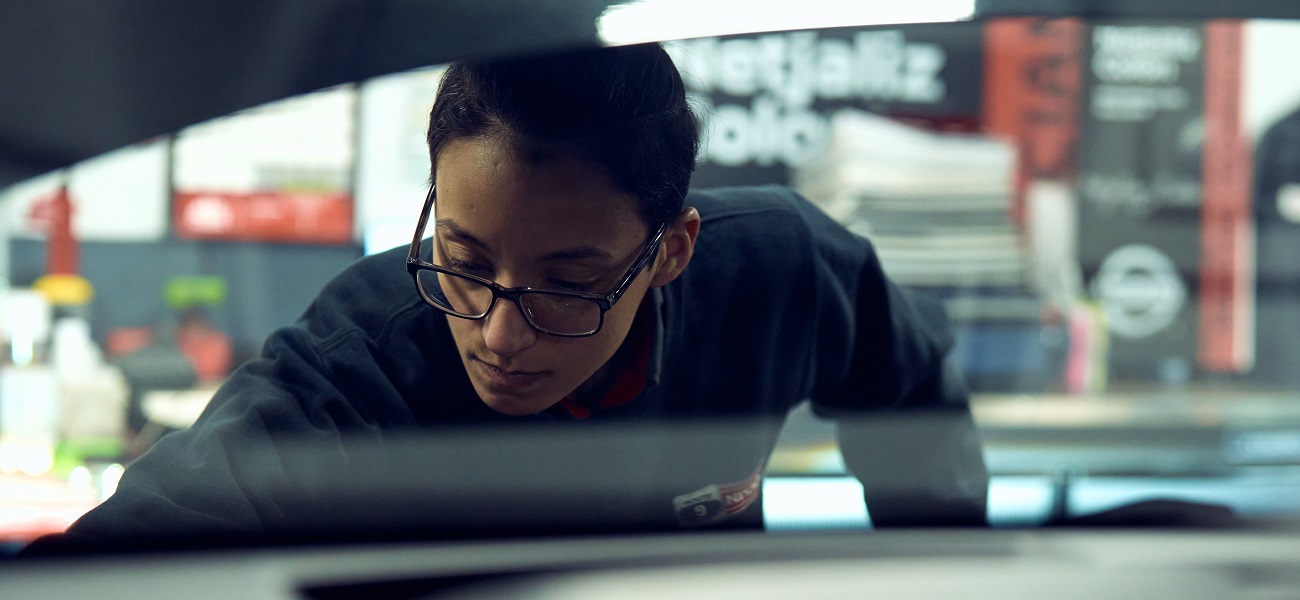 Master tech who's changing perceptions
Meet Nelly Colón, one of Nissan's most highly skilled U.S. service technicians
Men have long held most of the engineering and technical positions in world industry, and according to UNESCO, women remain vastly underrepresented in science, technology, engineering and mathematics (STEM) roles, with access a major reason.
At a Nissan dealership outside of Boston, Massachusetts, one Nissan technician is not just changing parts on cars, she's altering industry perceptions.

Nelly Colón, a Nissan Certified Master Technician (CMT), has inspired and mentored other women to succeed in a typically male-dominated tech arena.

Nissan is supporting global programs and mentoring to increase the number of women in STEM positions, crucial to boosting the share of female engineers, which the U.S. government estimates to make up less than 13% of the workforce.

Diversity is important for all areas of business, including sharing the best tech practices for cars. Auto technicians like Colón diagnose, repair and maintain cars and trucks, typically working in the service department of a dealership, independent repair shop, collision repair facility, or specialized shop.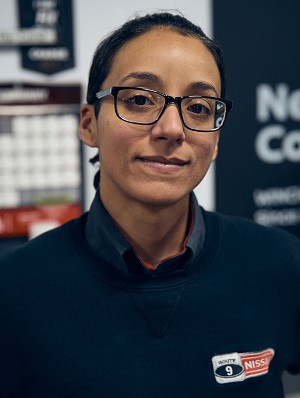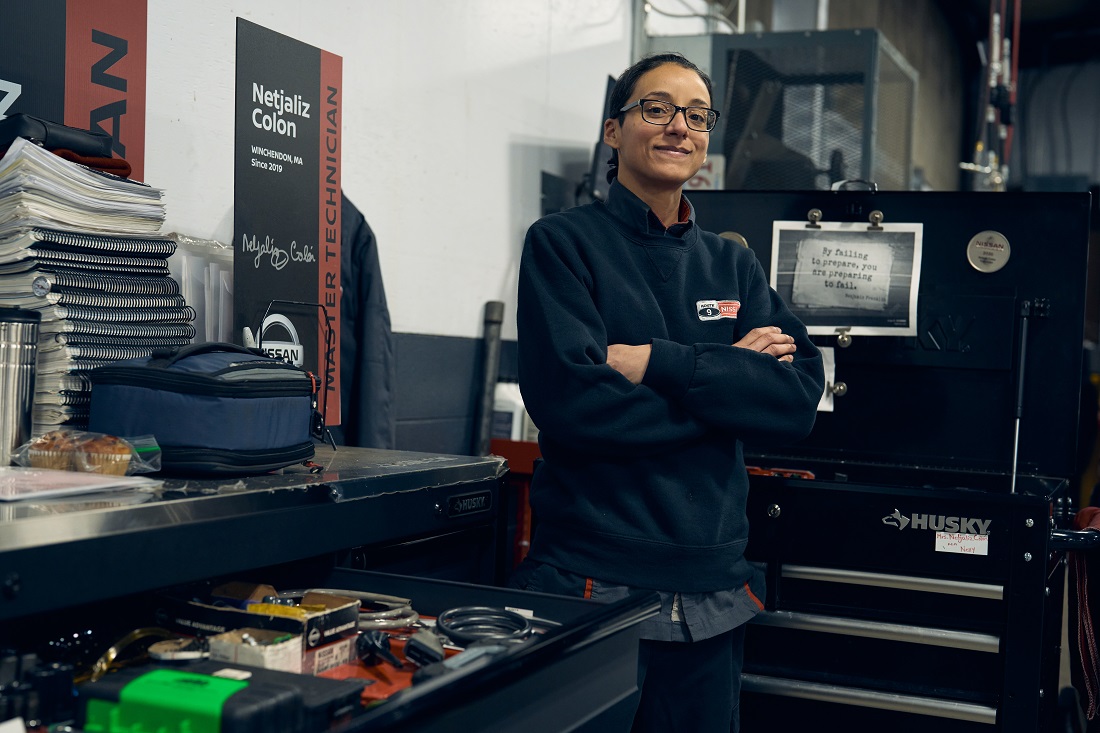 "I tell (my team) if I can do it, you can definitely do it," Colón says. "It's empowering to know that you can do something that you've been told you couldn't."
Having more women in engineering not only promotes gender equality in the workplace, it also brings different perspectives that can boost innovation and technological growth.
Still, there are few female auto techs. A recent report from the TechForce Foundation in the U.S. said women make up just 2.5% of employed technicians, while 93% of female technicians "were discouraged from pursuing the field."
Colón's dedication mirrors her continual learning and career growth, and she's among a small group of CMTs. She holds specialized certifications in diesel and electric vehicles, and the Nissan GT-R, while only about one in five Nissan techs hold her CMT status.
"It took me three years to achieve, though I've heard from others that it can take much longer," she says.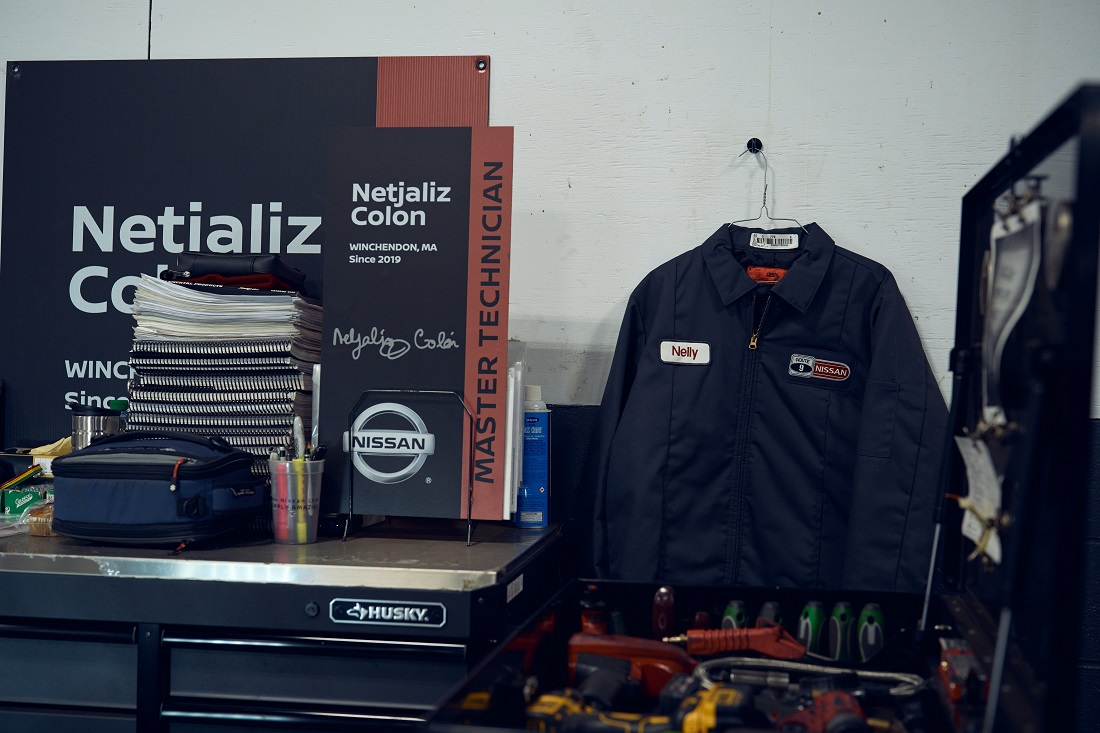 Nissan is focused on bringing more women into global tech roles such as Colón. At Nissan Europe, encouraging female talent to succeed in the industry is the basis of two flagship programs for young girls: GIMME (Girls in Monozukuri, Manufacturing, and Engineering) in the UK, and Inspira STEAM, which promotes scientific and technological vocations for primary school students in Spain.
In Thailand, Nissan has sponsored school students in Ayutthaya and Rayong to attend a hands-on youth camp to build STEM leadership skills. The camp was part of a partnership between Nissan, CARE International Japan, and the Raks Thai Foundation, which aimed to help some 1,200 students. Early outreach can change career paths towards tech.
Colón attended the Universal Technical Institute in Massachusetts, and at times felt like an outsider as a woman in a traditionally male-dominated field. Some trainees dismissed her abilities, which encouraged her to work even harder.
"They were like, 'There's no way that she's going to be able to fix cars,'" she says. "I'm hopeful this is starting to change, but that's how my program went."
Colón now works alongside a team of women in her current role, and mentors a younger technician, service manager, and manager overseeing service departments at numerous Nissan dealerships.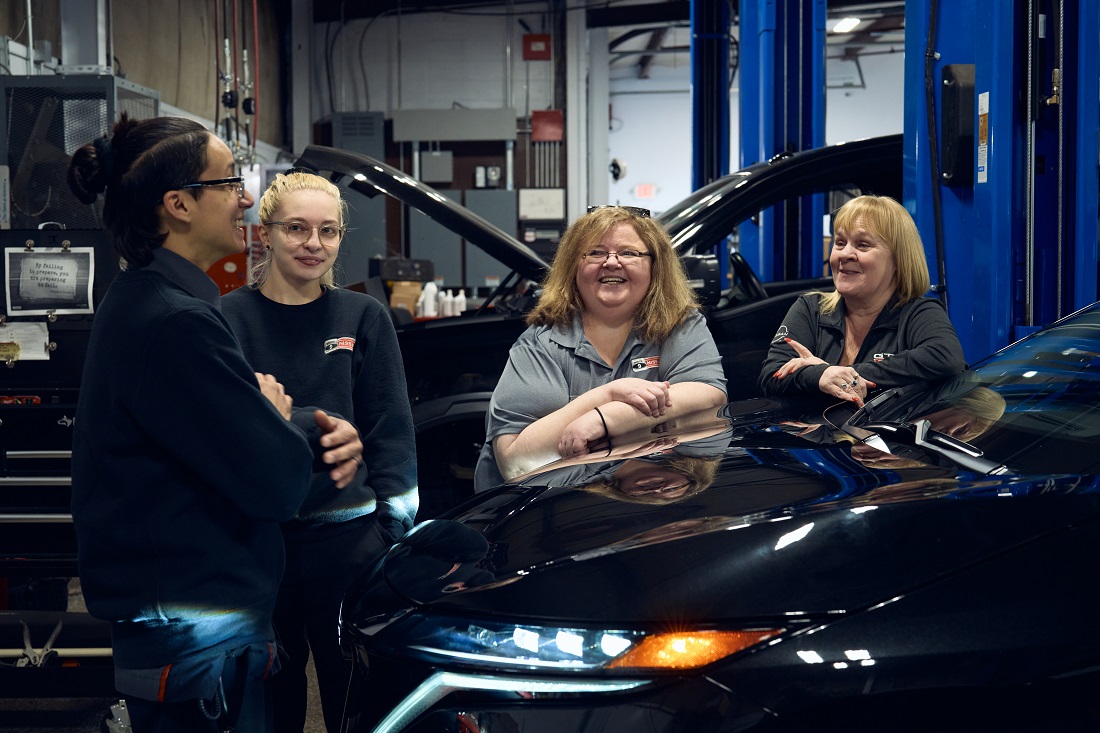 "I believe my work has impacted my peers in a positive way," she says.
"Even though I became a master tech early in my career, I am still learning day by day."
Colón says her time with Nissan has been a very positive, welcoming experience.
Outside of her day job, Colón and her wife stay busy training Brooklyn, their 2-year-old adopted German Shepherd; exploring the outdoors near their home; and working on various gardening and DIY renovation projects. For the latter, Colón's auto repair skills and experience have proven an apt fit for learning to take on projects around the house – including wiring, rebuilding stairs and more.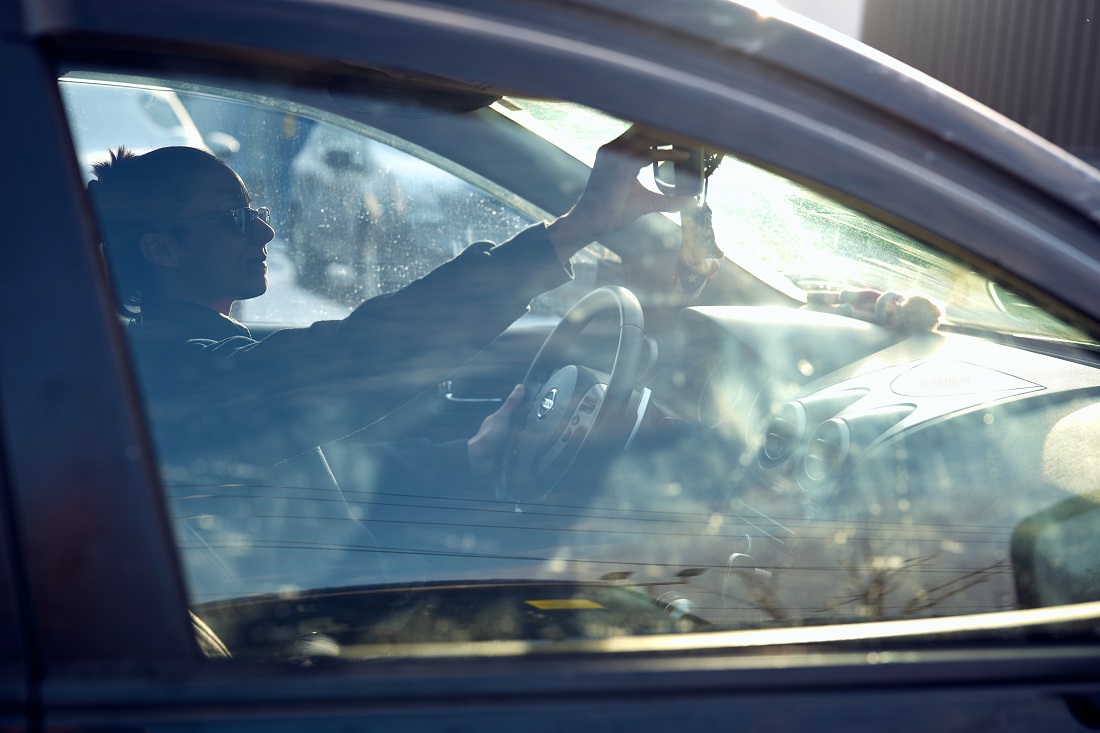 "If I can tear an engine apart, I can probably change a light fixture in the house," Colón says, reflecting on her aptitude to quickly learn how to work on things. "You only get one chance to do what you like, so I want to make what I do count."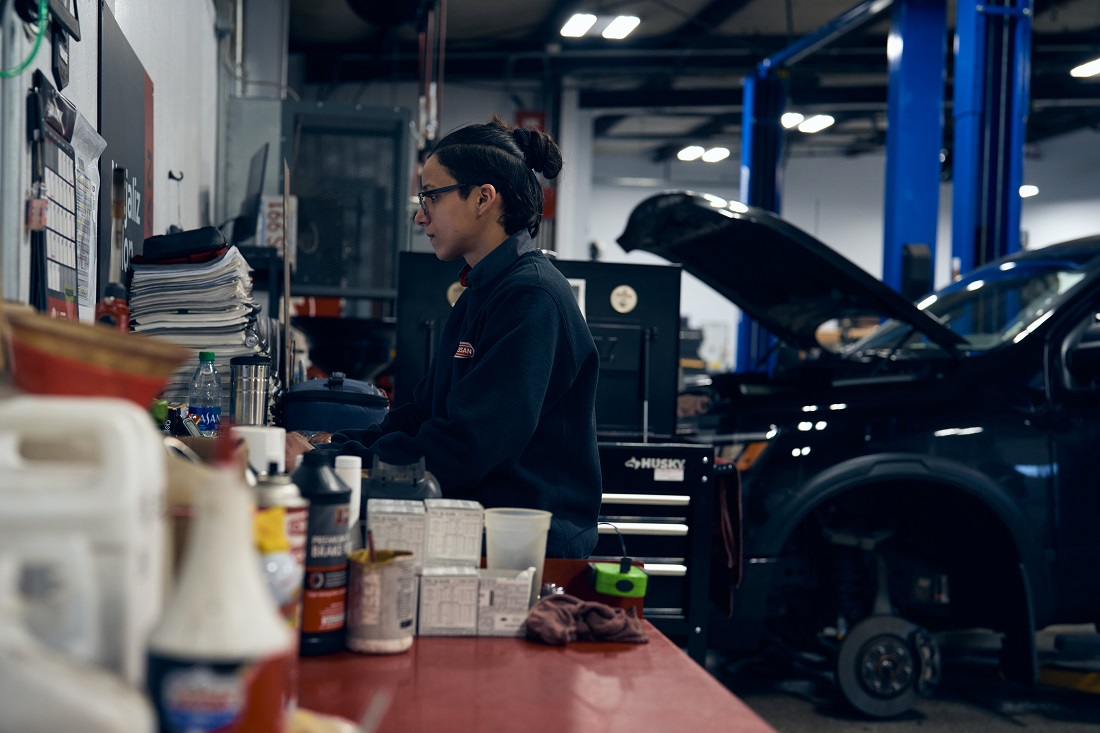 Subscribe to Nissan Stories
Sign up to receive the latest Nissan stories!
Get the latest from Nissan Global