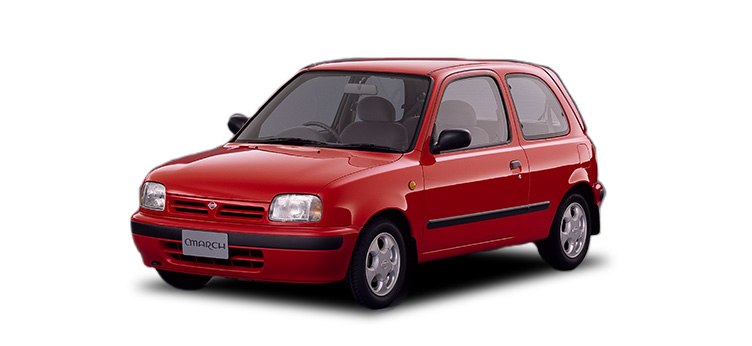 Japan's bubble economy burst in 1991. Around the same time, customer preferences shifted and new types of vehicles such as SUVs and minivans became popular. Demand for compacts and kei cars also reached an all-time high.
During this time, industry realignments occurred on a global scale, and a number of cross-border mergers and business alliances took place among automobile manufacturers. Following its management crisis in the late 1990s, Nissan decided to strike a strategic capital alliance with France's Renault.
Representative models from this era include the new Serena minivan (1991), which remains in production today. The following year saw the debut of the Micra ( March in Japan) — the first Japanese car to win the European Car of the Year award. The Cube (1998) became a huge hit due to its innovative ease of use.
Research and development of lithium-ion batteries for automobiles that began in 1992 came to fruition with the Prairie Joy EV in 1997. It was the world's first commercial electric vehicle to use Li-ion batteries, and subsequent development of electrification technologies has centered around them.