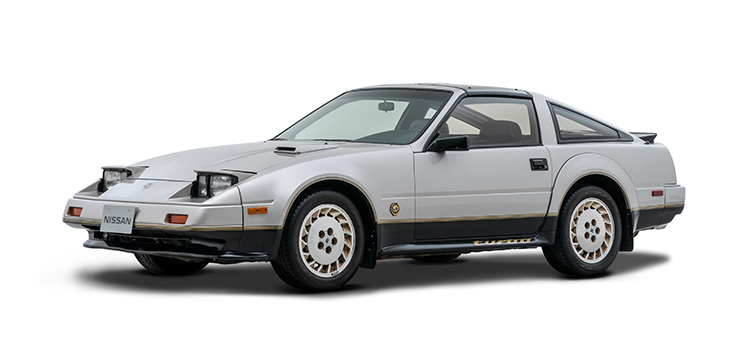 Japan ranked as the world's top car-producing country in 1980, mostly due to its high U.S. sales. But its car exports became a major source of bilateral trade friction, prompting Japanese makers to begin opening factories stateside.
Notable models in this era include the March (1982), a new-generation basic car, and the unique Pike car series' Be-1 and PAO, which were based on the March.
The appreciation of the yen in the wake of the 1985 Plaza Accord triggered a bubble economy in Japan.
This led to a luxury car boom that produced some of history's most famous cars. The 1988 Cima became a symbol of the luxury car boom, and the 1989 Fairlady Z created a sensation with its unprecedented performance.
On the R&D front, the Nissan Technical Center in Atsugi, Kanagawa Prefecture, began operations in 1981 as a comprehensive technology-development base. This was followed by the 1983 establishment of Nissan Research & Development Inc. (now Nissan Technical Center North America, Inc.) in the U.S.