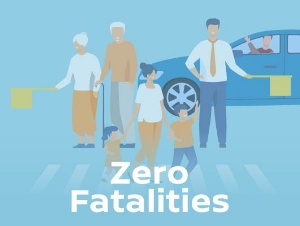 In addition to making vehicles safer through autonomous driving technology, we also promote traffic safety through activities to raise the safety awareness of drivers and pedestrians and to protect the socially vulnerable, including children and senior citizens.
Traffic Safety Awareness Campaign: Hello Safety Campaign (Japan)
Since 1987, we have collected donations from employees for the Hello Safety Campaign, which we launched in Japan in 1972 to contribute to the promotion of traffic safety awareness campaigns near our business sites. In addition, donations to help prevent traffic accidents were sent to children in the neighborhoods of Nissan business sites through local traffic safety associations, municipalities, and other organizations. In fiscal 2019, we created the "Wheel Spinning (Guru-Guru) Exercise" with Niigata University to promote and encourage awareness of safe driving among elderly drivers. This exercise is designed to support mainly elderly drivers in raising their muscle strength and cognitive abilities by making daily exercise a part of their lifestyles so they can continue to drive safely.
Furthermore, in March 2022, we announced a prototype of the "Effective Field of View* Measurement System" developed in collaboration with Kitasato University. This is one of the results of a virtual laboratory called the Traffic Safety Future Creation Lab established in March 2021 in collaboration with Niigata University, Kitasato University, and Sagami Women's University. The laboratory has engaged in a wide range of activities in order to realize a mobile society with virtually zero traffic fatalities for all. We stand by the members of society who are at a social disadvantage in terms of mobility, such as the elderly, small children, foreign visitors, and those cut off from public transportation because of depopulation.
* Effective field of view is the area within which necessary objects can be identified.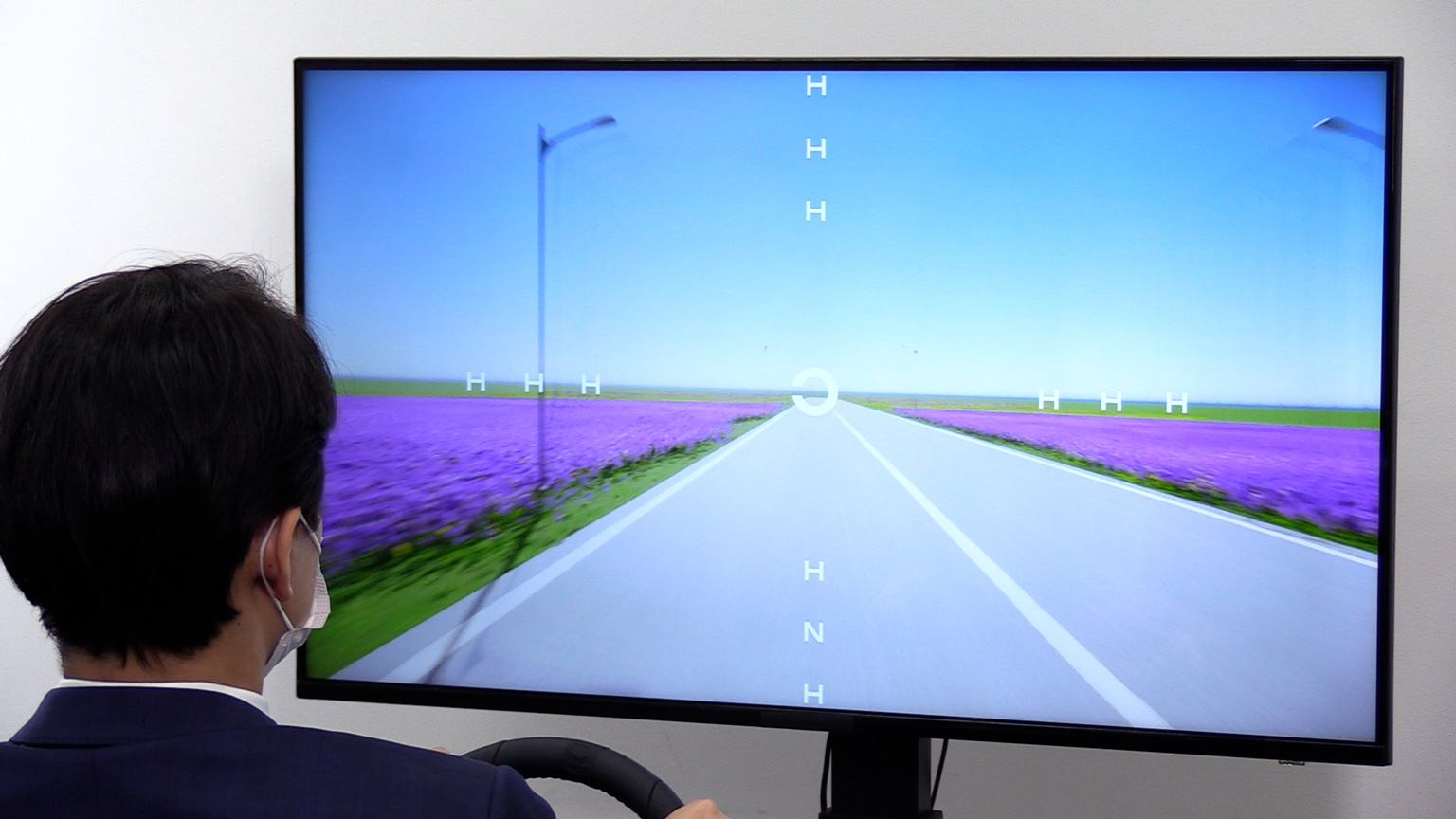 Support for driving schools (U.S.)
Nissan North America (NNA) provided financial support to 10 ThinkFast®* driving schools in middle Tennessee in fiscal 2021. Due to COVID-19 pandemic, it has become difficult for employees to participate, we will continue the support for safe driving.
* ThinkFast®: An interactive awareness game show that educates students about the importance of driving safety.