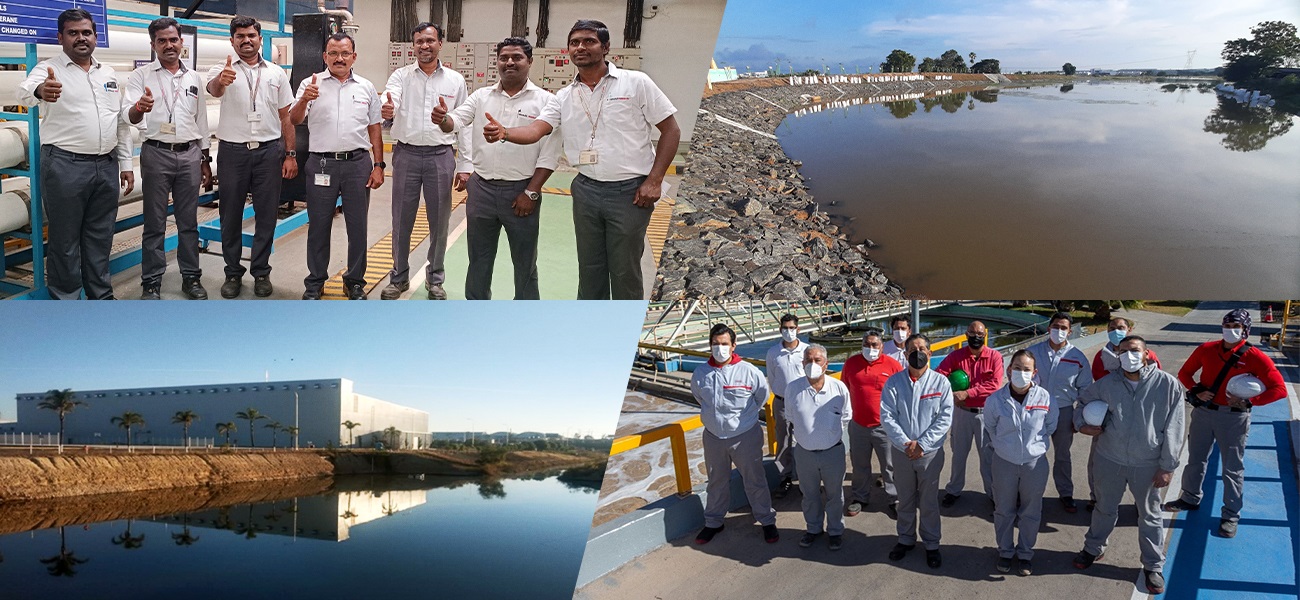 World Water Day and Nissan
An in-depth look at Nissan's water conservation efforts
March 22 is World Water Day, an opportunity for us all to reflect on the importance of water resource development.
As an industry leader in water conservation, Nissan's companywide sustainability efforts are helping reduce water dependence globally. The Nissan Green Program aims to reduce water intake by 21 percent across Nissan production plants by 2022.
Here, we outline these initiatives, providing international context for the necessity of water conservation and highlighting the efforts of two Nissan plants in India and Mexico.
Water scarcity – a growing global concern
With only 0.01 percent of Earth's water for domestic use and more than 7.8 billion people around the world to share it, water scarcity is a particularly pressing issue. The International Food Policy Research Institute reports that more than 60 percent of the world's regions and around 4 billion people are expected to suffer from water scarcity by the year 2025.
Nissan assessed water risk at each of our production sites throughout the world and identified two sites—Chennai, India and Aguascalientes, Mexico—as affected by water scarcity. We're taking steps to ensure that their intake of local water is both responsible and sustainable.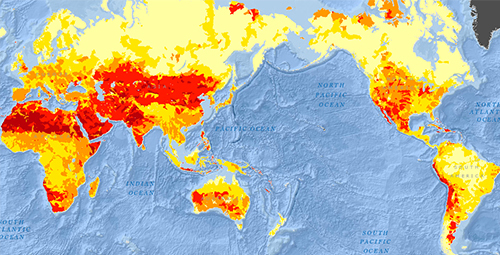 Nissan Aguascalientes Plant, Mexico
In Mexico, regulations require agriculture to account for roughly 60 percent of water use. Residential water use accounts for approximately 37 percent, leaving around 3 percent of water available for industrial and other uses. For this reason, many companies have established large facilities to store rainwater and have constructed systems to recycle sewage and wastewater.
The photo below shows a rainwater storage pond at Nissan's Aguascalientes factory in Mexico. It can store a total of 19,000 m³ of water. This extensive storage capacity drastically minimizes the plant's intake of groundwater, meaning that rainwater accounts for 40 percent of the water used at the plant.
The rainwater is filtered to remove suspended solids using sand and carbon filtering methods before use in the manufacturing process. It is of particular use in the painting process – which accounts for around 50 percent of the plant's total water consumption – while rainwater is also used to remove paint residue and dust. With this initiative, the Aguascalientes plant has so far successfully avoided extracting 53,300 m³ of groundwater from the local area.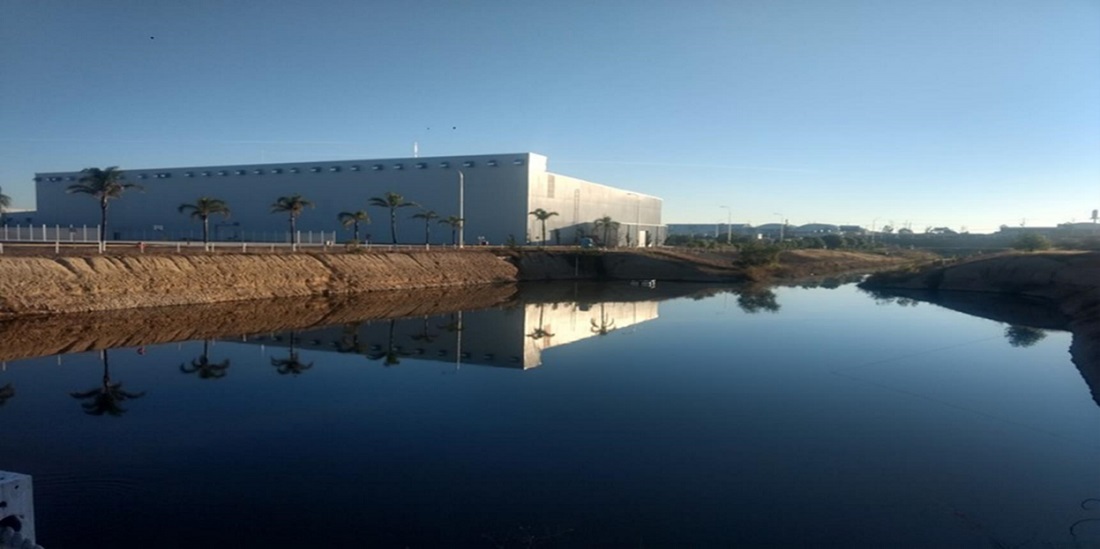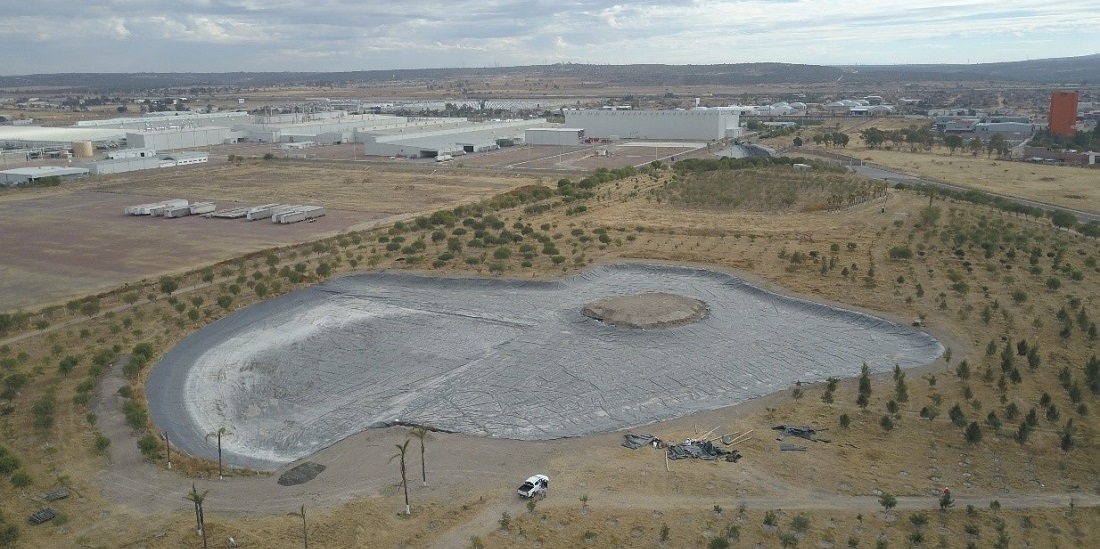 Nissan Chennai Plant, India
Nissan controls the quality of wastewater at all its production plants, applying standards that are often stricter than local requirements. However, regulations at the Chennai and Aguascalientes plants are particularly stringent. In 2017, the Chennai Plant was recognized by the Confederation of Indian Industries for the quality of its water resource management system.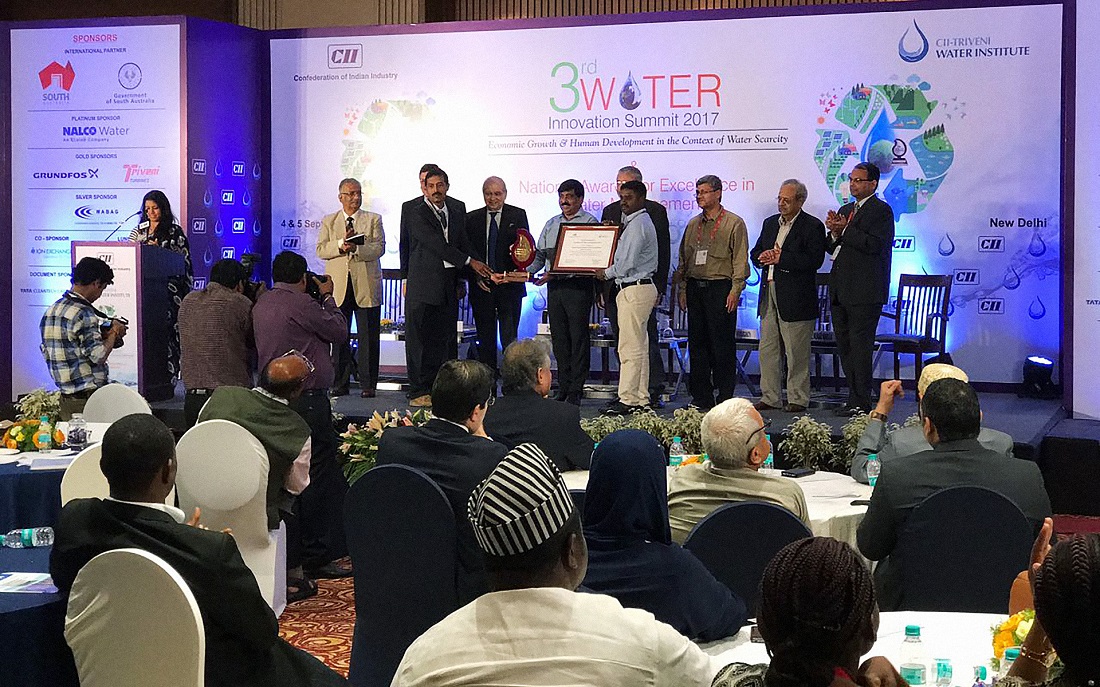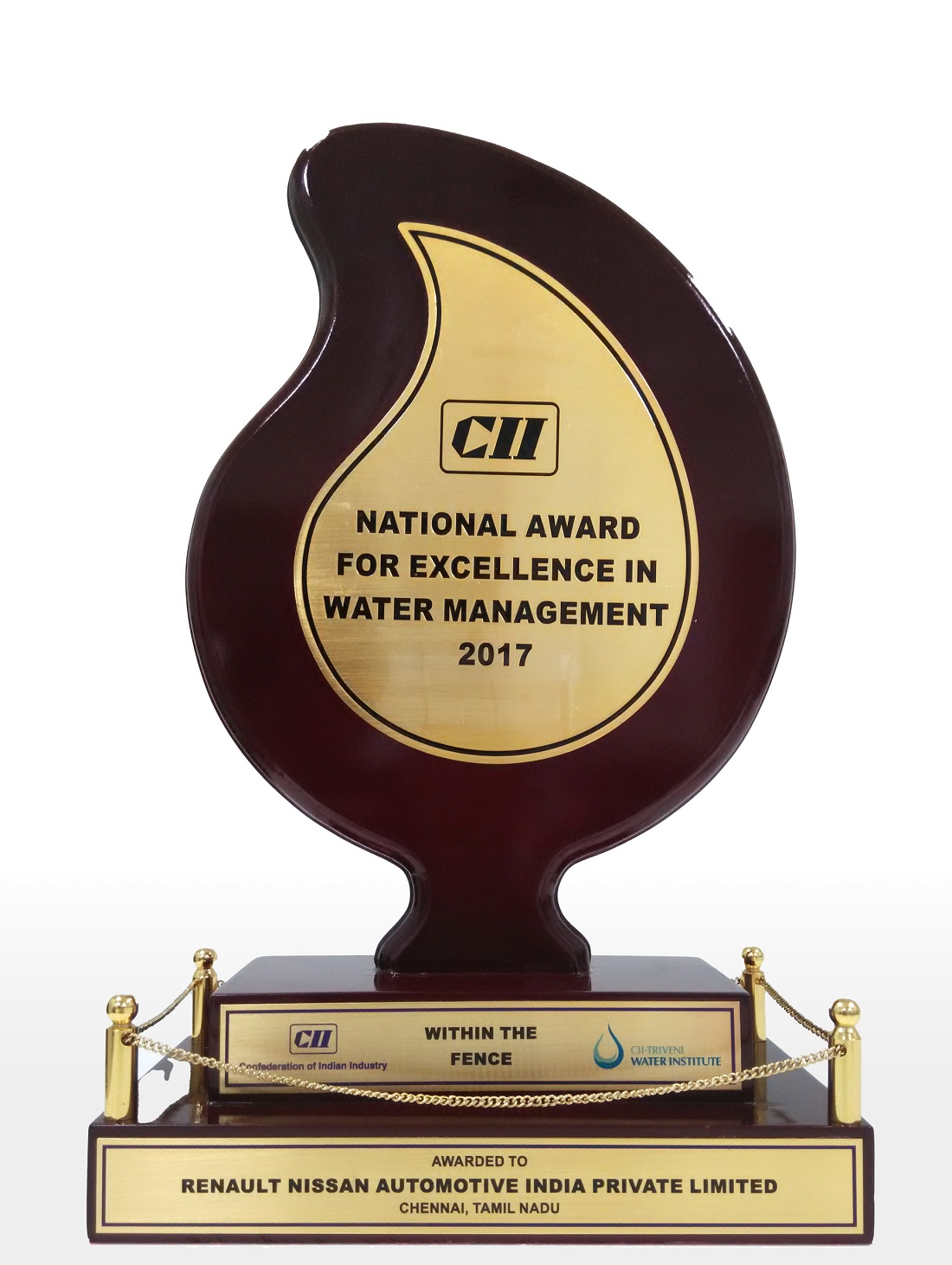 This diagram shows the water treatment process at the Chennai plant.
Within this process, sewage is separated from wastewater (i.e., kitchen, toilet, and other types of domestic water). It is then processed at a sewage treatment plant before use in gardening. The wastewater itself is then passed through an ultrafiltration membrane, after which it can be used as toilet water.
Elsewhere, wastewater is processed through the plant's reverse osmosis recycling system and reused during production and to cool towers. The combined result of these processes is no wastewater discharged from the plant.
Wider Nissan water-conservation initiatives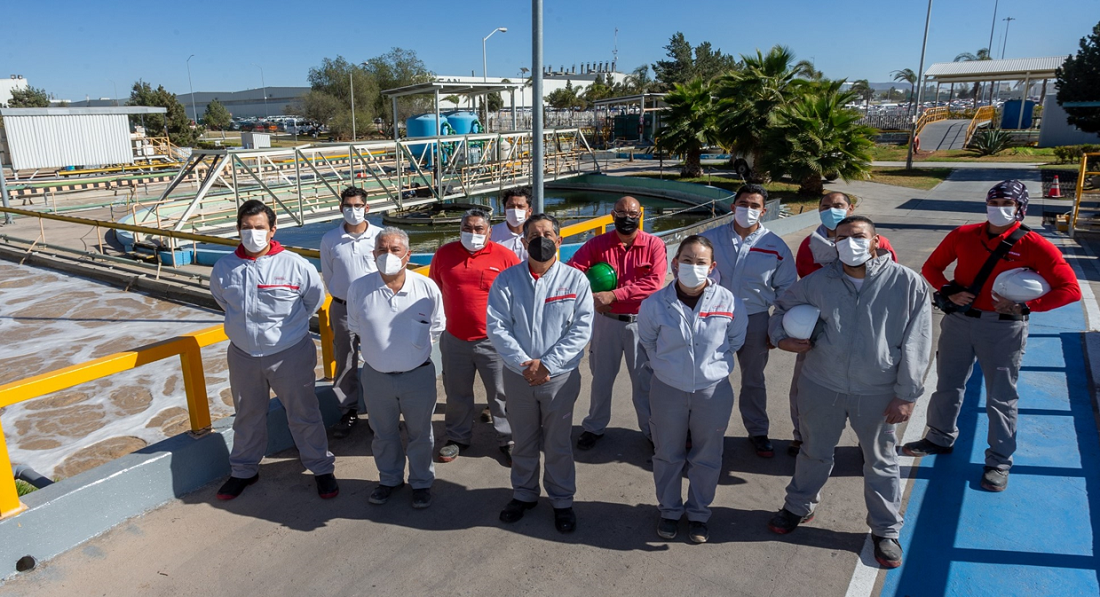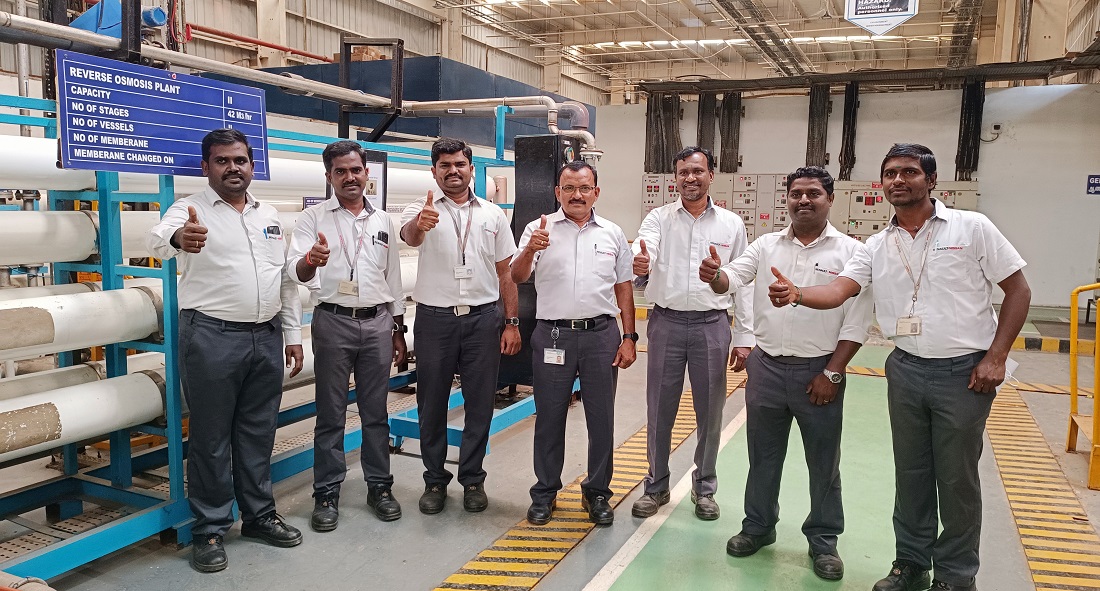 This Water Day, let's all think about how we too can tackle the globally pressing problem of water scarcity.
Subscribe to Nissan Stories
Sign up to receive the latest Nissan stories!
Get the latest from Nissan Global