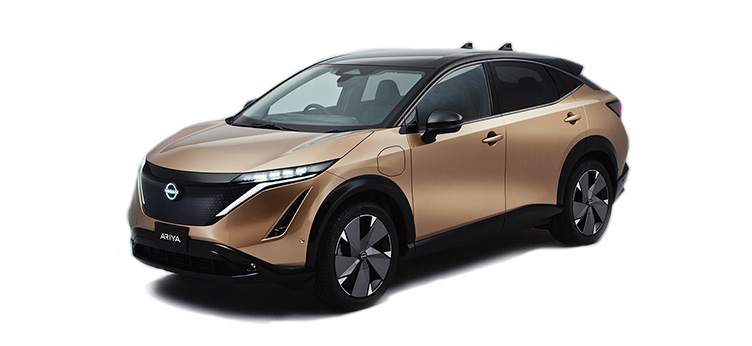 As the COVID-19 pandemic took hold in 2020, it had a major impact on people's lives and how they worked. The automobile industry was also dealt a serious blow, with production and sales of vehicles falling well below that of the previous year.
Demand has gradually recovered, but production has struggled to keep up due to a global shortage of semiconductors. Since the start of 2023, however, the situation has been improving. Meanwhile, the automotive industry as a whole is making steady progress in the four CASE areas — connected, autonomous, share and electric — as well as in mobility as a service, or MaaS.
In April 2020, the LEAF's cumulative global sales totaled 500,000 units. In July, the Ariya, a crossover EV for the new era, was also launched. In 2022, the Sakura, an all-electric minivehicle, debuted in Japan.
Nissan has steadily increased its lineup of electrified vehicles. Models equipped with e-POWER now include the new Serena, Kicks and Note Aura. And the X-TRAIL, equipped with e-POWER and a VC turbo, was introduced in 2022. The new Fairlady Z model, which symbolizes Nissan's DNA, also went on sale in 2022, delighting the sports car's fans worldwide.
In November 2021, the company unveiled Nissan Ambition 2030, its new long-term vision for empowering mobility and beyond. Responding to critical environmental, societal and customer needs, Nissan aims to become a truly sustainable company, driving toward a cleaner, safer and more inclusive world. Its mission is to achieve carbon neutrality by 2050, and make electric vehicles accessible to everyone, everywhere.