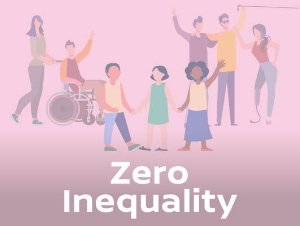 We embrace diversity as a management strategy in recognition of its crucial role in boosting corporate competitiveness. Nissan's social contribution activities share this awareness and are aimed at mitigating poverty, providing assistance to the financially and socially disadvantaged.
Leadership development program for teenagers in cooperation with CARE International Japan (Thailand)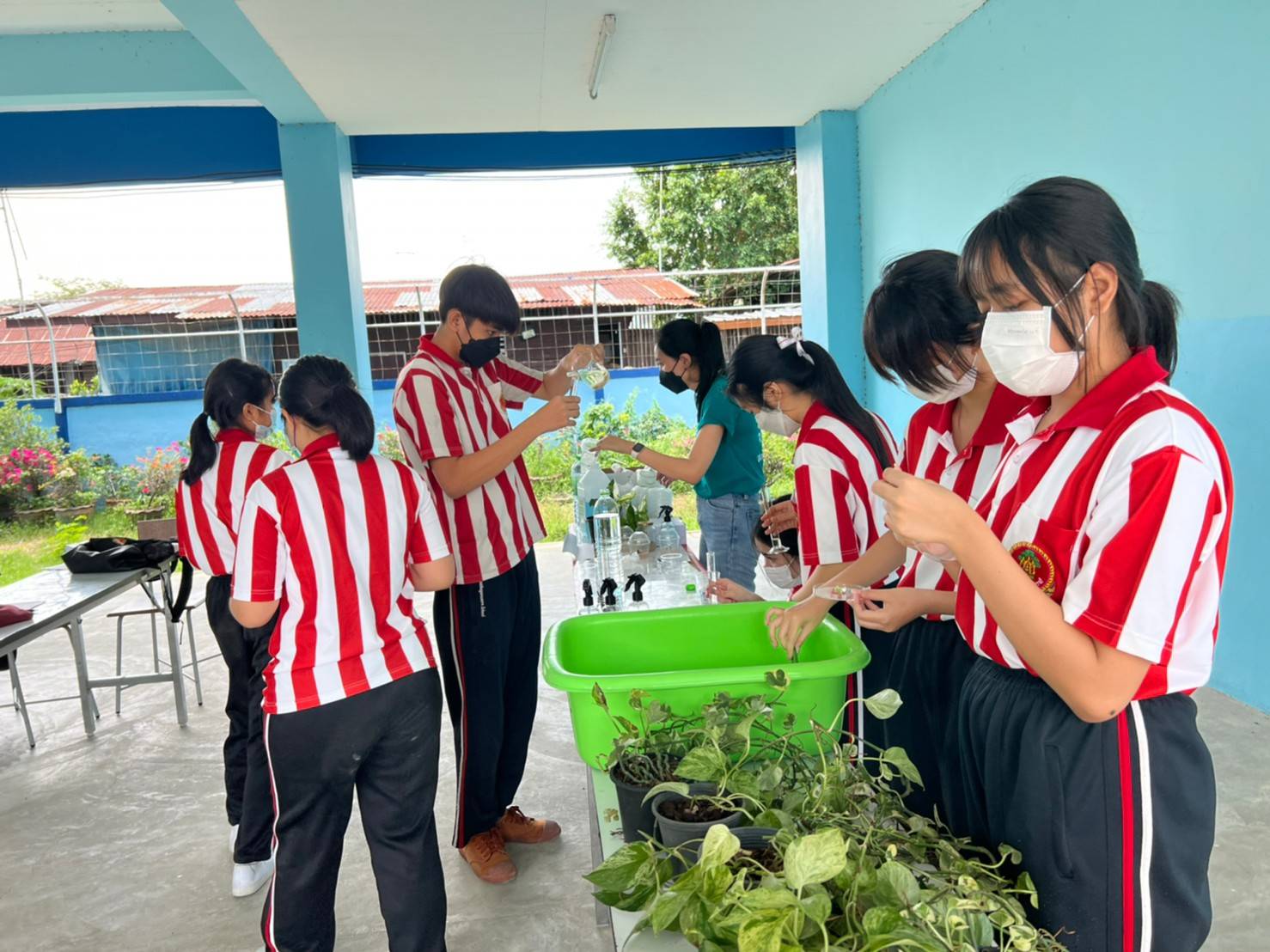 Since 2017, we have run the Youth Leadership Development Program (YLD) for students in middle and high schools in Ayutthaya, Rayong, and Samut Prakan provinces in Thailand.
In these classes, held in cooperation with local schools, students learn leadership, teamwork and other qualities necessary in community development, along with science, technology, engineering and mathematics (STEM) content. The program also includes occupational skills training in a micro-business activity, with a focus on supporting female students in particular. Due to the COVID-19, schools in Thailand were fully closed from April 2021 to the end of October 2021. To keep the momentum, Nissan Motor Thailand (NMT) has kept support to help the students maintain their motivation. We reviewed our past ways of running the classes which all the students in various schools met in one place and initiated online programs for each school. In fiscal 2021, we conducted gender training and leadership classes with online and reached 1,200 students in 16 schools.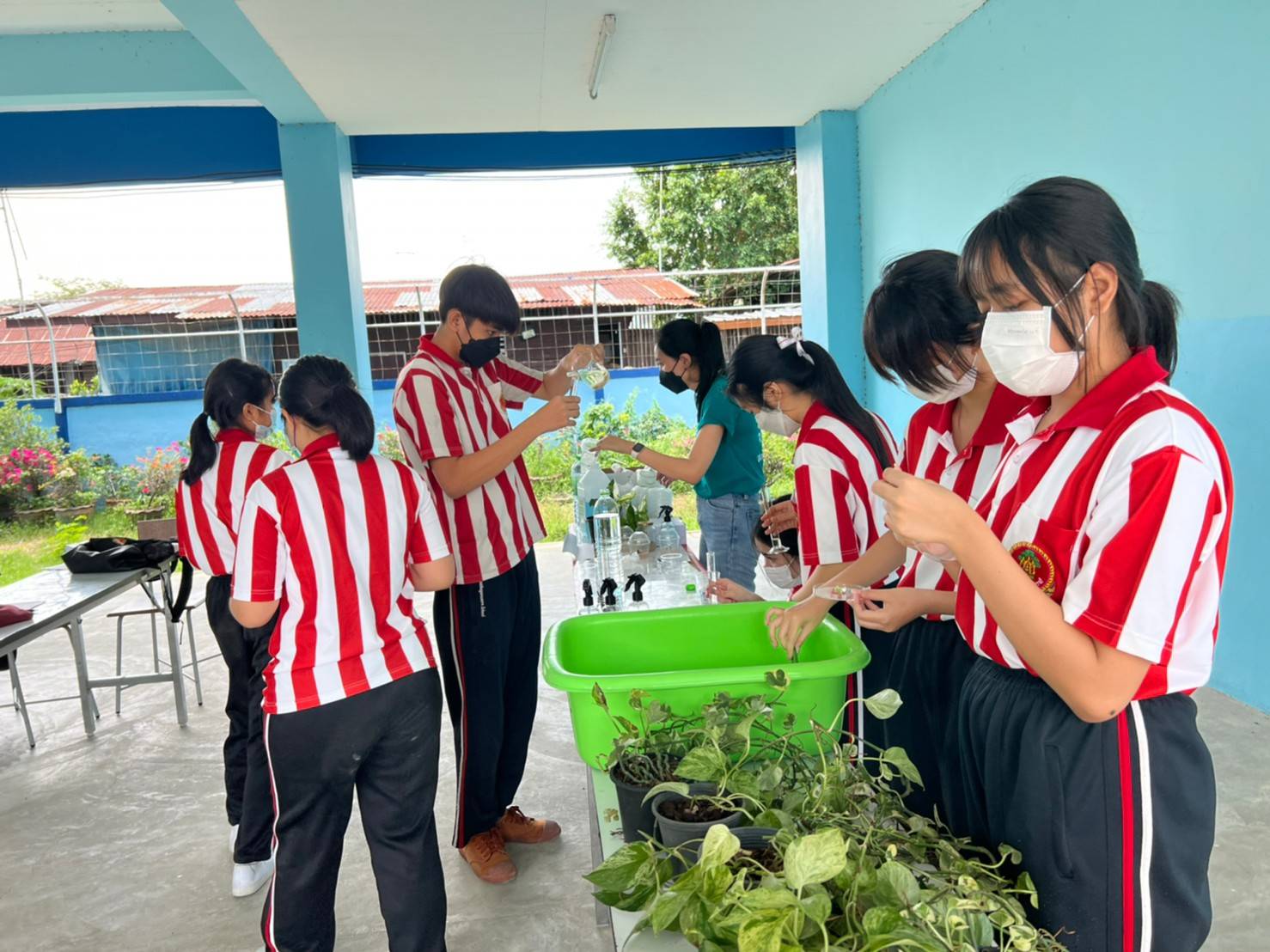 International Cooperation Through Walking: Sponsorship of Walk in Her Shoes 2021 (Japan)
To bring water resource issues and women's human rights issues in developing countries closer to employees, Nissan supports the "Walk in Her Shoes" campaign organized by Care International Japan and encourages employees to participate. Donations are made based number of steps taken by participants during the three-month campaign period, whenever they want and wherever they want, to support girls in developing countries who miss earning a basic education as they need to fetch water for their families.
In 2021, 414 employees participated in the campaign, which has been well received as a social contribution activity that also promotes one's own health. From 2022, Aichi Machine Industry Co., Ltd., Nissan Motorsports & Customizing Co., Ltd. formerly known as Autech Japan, Inc., and Nissan Kohki Co., Ltd. will join as a walking partner and encourage employees of affiliated companies to participate as well.
日産(中国)投資有限公司(NCIC)では、環境をテーマにした従業員写真コンテストの開催、南米ではディーラーと連携した従業員参加型のバーチャルとリアルでのイベントを企画しました。
カナダ日産自動車会社 (NCI)は、2019年よりWWFカナダの公式パートナーとして、CN Tower Climbといった、環境に関する募金を呼び掛けるイベントに参加しています。今年はカナダ国民に環境保全のために測定可能で意味のある行動を呼びかけるLearn Plant Connectを中心に支援を行い、生物多様性の喪失や気候変動の危機を解決するための活動に貢献しています。
Conveying the Magic of Monozukuri: Nissan Monozukuri Caravan and Nissan Design Waku-Waku Studio (Japan)
日産はこれまで従業員ボランティアの提供や資金面にて支援しており、2021年度には$25,000を「テネシー森林保全プログラム」に寄付しました。日産からの支援は、都市の環境変化への解決策を見出し、健全で持続可能な社会に不可欠な自然や生物多様性を守るというTNCの目標達成に役立てられています。
Education Support for Children and Youth: Nissan Dream Classroom (China)
Since 2013, Nissan (China) Investment (NCIC) has operated the Nissan Dream Classroom educational program, which helps elementary pupils. The program has gradually expanded its area of operation and the scope of its classes to include such topics as the environment, monozukuri, design, painting, intelligent driving and coding, the basics of automotive culture.
NCIC and its joint venture companies in China began holding these classes in 2015, expanding in scale each year and actively engaging in quality educational programs. Meanwhile, NCIC has expanded Nissan Dream Classroom activities toward society. Through cooperation with Nissan dealerships, Beijing Auto Museum and local auto shows, the program was offered in various platforms and benefited over 1,500,000 students by the end of 2021.
In November 2020, the intelligent driving classroom was launched. This class is very popular because it provides children with an easy-to-understand introduction to the ProPILOT driver assistance technology by operating a model car that has been programmed. The Nissan Dream Classroom is also held online and has been implemented in over 900 schools in 19 provinces in China.
The Nissan Dream Classroom program was highly recognized by many parties and won many awards; for example, the "Sustainable Innovation Automotive Enterprise of the Year" in 2021. The award event organized by 21st Century Business Herald, the most influential financial media in China, to honor outstanding companies in the automotive industry for their sustainability achievements.
Providing Educational Opportunities to Children: Nissan Skills Foundation (U.K.)
The Nissan Skills Foundation was established in 2014 in the United Kingdom. As of February 2022, it has engaged more than 72,000 students from schools across the region through various activities to inspire the engineers and manufacturers of the future. The Skills Foundation now supports four International STEM challenges for school children, VEX IQ Robotics, VEX GO, FIRST LEGO League and F1 in schools. For all of these activities Nissan supports local teams with equipment, resources and knowledge.
In 2020 we launched two virtual STEM projects: FIRST LEGO League and VEX IQ Robotics. In 2022, FIRST LEGO League was delivered virtually, and VEX IQ Robotics is taking place at NMUK for over 50 teams. During COVID-19, we also set a design challenge for children working at home (aged 11-18) where we asked them to design the car of the future in which children from 25 different schools took part. In the future, we will expand the number of target schools and continue this activity. In 2022 the Nissan Skills Foundation also deliver "Lesson In a Box". Aimed at younger primary school children, 10 schools take part and receive a box full of STEM educational material related to Nissan and Japanese culture. The box full of resources, including story and reference books, is delivered to the school and is collected after three months, giving the school pupils time to complete the activities. The box is collected, and the resources replenished before being issued to another school.
Support for the Next Generation: Nissan Children's Storybook and Picture Book Grand Prix (Japan)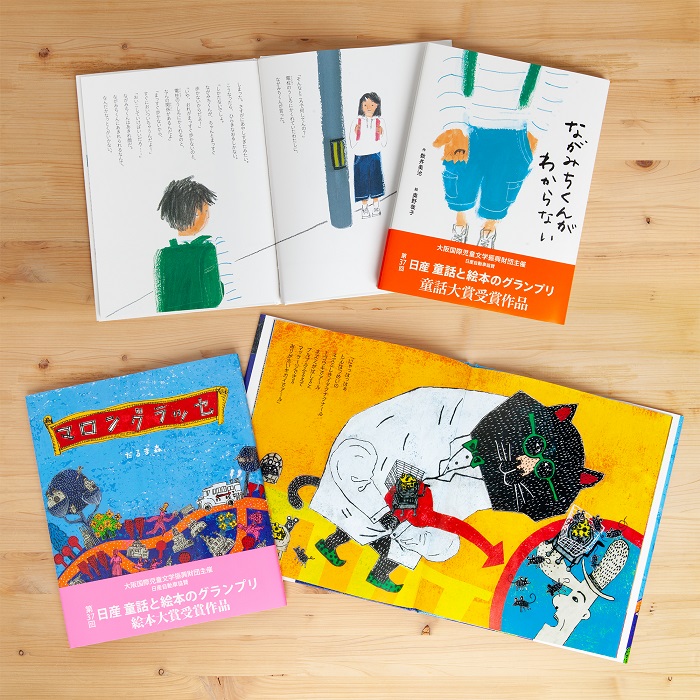 Nissan Children's Storybook and Picture Book Grand Prix is a creative children's storybook and picture book contest for amateur authors. The Grand Prix has produced a large number of outstanding works since its foundation in 1984. The contest is organized by the International Institute for Children's Literature, Osaka, and Nissan is a co-sponsor as part of its social contribution activities.
Each year, out of nearly 2,000 entries, 38 Grand Prix winners are selected, including one grand prize winner each in the children's storybook and picture book categories. Nissan also publishes the grand prize-winning entries in each category with the cooperation of publisher BL Publishing Co., Ltd. and donates them to the libraries and child care facilities around Nissan offices across Japan. We also donate books to Japanese schools and Japanese language schools near our overseas business sites and have donated a total of more than 270,000 books in Japan and abroad. Supporting the children who will lead the next generation is a theme that Nissan has consistently addressed through its social contribution activities.
Partnership with Habitat for Humanity (North America)
Nissan North America (NNA) has been collaborating with the NGO Habitat for Humanity (Habitat) annually since 2005. Habitat, an international aid organization that fosters hope by helping people build or improve their homes, has a vision of "a world where everyone has a decent place to live". The nonprofit works to construct homes, revitalize neighborhoods and support families' self-reliance in more than 70 countries across the world.
Employees safely volunteered at Nissan-funded build sites across the country in fiscal 2021. Since the inception of the Nissan Canada Foundation's partnership with Habitat in Canada in 2008, Nissan Canada employees have made an impact through volunteering their time and contributing to over 50 home builds from Halifax to Vancouver. In fiscal 2021, employee volunteer participation was suspended due to the COVID-19 pandemic, but we have plans to resume volunteer opportunities in 2022 with three national Habitat Build Days as well as some local volunteer opportunities in indigenous communities. Nissan Canada Foundation's contribution of donations to Habitat has exceeded 1 million CAD, an important milestone for Nissan Canada, which also includes a yearly vehicle donation that helps Habitat locations build homes in communities on a daily basis. We are proud to be a long-standing partner with Habitat and are humbled in seeing the impact we bring to people's lives in Canada.
Developing the Next Generation of Scientists and Engineers (U.S.)
In the United States, Nissan North America (NNA) is investing in the workforce of tomorrow through support of STEM initiatives and technical education training programs. We provide financial support to develop STEM programs for students in elementary, middle and high schools and to support university STEM programs. In Tennessee, where Nissan has two major assembly plants, Nissan and its employees support the Music City BEST (Boosting Engineering Science and Technology) Robotics Competition in Nashville.
Music City BEST was held as a virtual event in fiscal 2021. This was a very unusual year in the history of BEST to which the organization responded by changing course in April and developing a different game than the one already planned for the year. The resultant game was created to help students consider how micro-robots could be utilized to assist in stopping the spread of diseases by isolating infected cells. The game day was held with each team competing in their classroom environment and referees overseeing the activities at Lipscomb University.
Support for Children Suffering from Childhood Cancer (Mexico)
For Casa de la Amistad, a foundation for low-income children in oncological treatments, Nissan Mexicana (NMEX) donated $20,000 MXN, and Nissan employees were provided with a direct link to the foundation to make voluntary monetary donations and we were able to raise an additional $28,030 MXN through it. The donation was delivered on February 15, the International Fight Against Children's Cancer Day.
"Onigiri Action" helps provide school lunches to children in developing countries in partnership with Nissan Serena (Japan)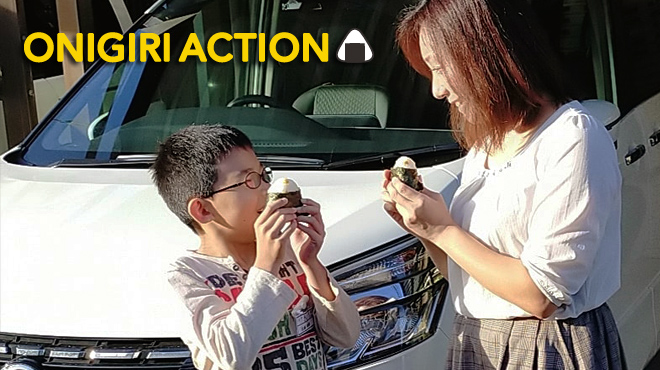 Through its branding of the Nissan Serena, Nissan has participated as a top sponsor in "Onigiri Action", a program run by the nonprofit organization TABLE FOR TWO International (TABLE FOR TWO). The organization aims to right the global food imbalance by providing healthy school lunches to children in developing countries. "Onigiri Action" is a program in which five school lunches are donated to children in Africa and Asia each time a picture related to onigiri (rice balls) is posted on social media through the program.
Nissan has supported this program since 2018, believing TABLE FOR TWO's philosophy was aligned with Nissan Serena's concept of "continuing to be a minivan for families that broadens the potential of children". As a Nissan initiative as a top sponsor of Onigiri Action related to the Nissan Serena, Nissan has donated 10 school lunches for every social media post–double the ordinary amount. We encouraged customers visiting Nissan showrooms nationwide to participate in the program and through these activities, Nissan provided approximately 220,000 school lunches in four years (5.0 million meals were provided overall through Onigiri Action). In 2019, Onigiri Action received the SDGs Deputy-chief's Award (by the Minister of Foreign Affairs) at the "Japan SDGs Award" in recognition for its activities.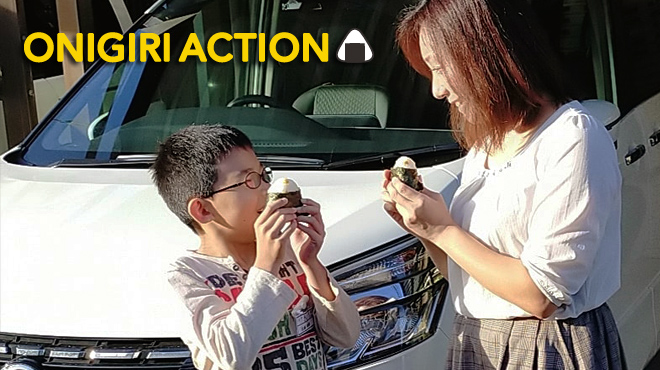 Support for Children and People with Disabilities (Peru, Brazil)
Nissan Peru (NPERU) tackles education and inequality of children from low-income areas with a mobility solution to attend their schools in cooperation with the NGO, Baika. NPERU and dealers provided 38 bikes for Cajamarca (North Peru) in December 2021 and will have a second delivery of 50 bikes on mid-April 2022 for Puno (South Peru), aiming to deliver 400 bikes by the end of the year. This activity will be expanded to Chile.
Nissan do Brasil Automoveis (NBA) institutional website (www.nissan.com.br) is now also able to be read in Brazilian Sign Language (Libras) for the computer and mobile phone versions - the Hand Talk Plugin technology has the ability to signal over a million words.
Nissan Cup Oppama Championship (National Wheelchair Marathon in Yokosuka, Kanagawa Prefecture) (Japan)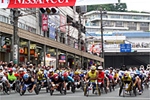 Since 2000, Nissan has sponsored the Nissan Cup Oppama Championship (National Wheelchair Marathon in Yokosuka, Kanagawa Prefecture), co-hosting this wheelchair sports competition with local organizations.
We have supported this event with the aim of increasing the profile of disability sports, improving the level of competitors, engaging people in the area and building caring communities. (The 2021 event was postponed due to the COVID-19 pandemic.)
Nissan Fureai Road Race (Japan)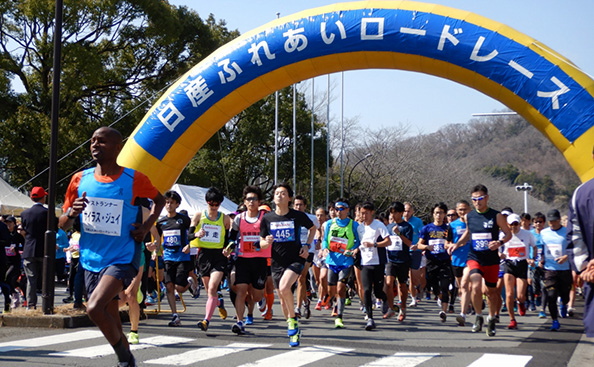 Since 2008, R&D divisions have been encouraging social contribution activities by all employees under banner, NICE WAVE Activity. As part of these activities, the Nissan Fureai Road Race (blind marathon) has been held at the Nissan Technical Center (Atsugi City, Isehara City) since 2012, with the theme of "Let's run as fast as we can on a safe and spacious course" for the visually impaired and able-bodied together and the center is open to the community. (The 2021 event was postponed due to the COVID-19 pandemic.)