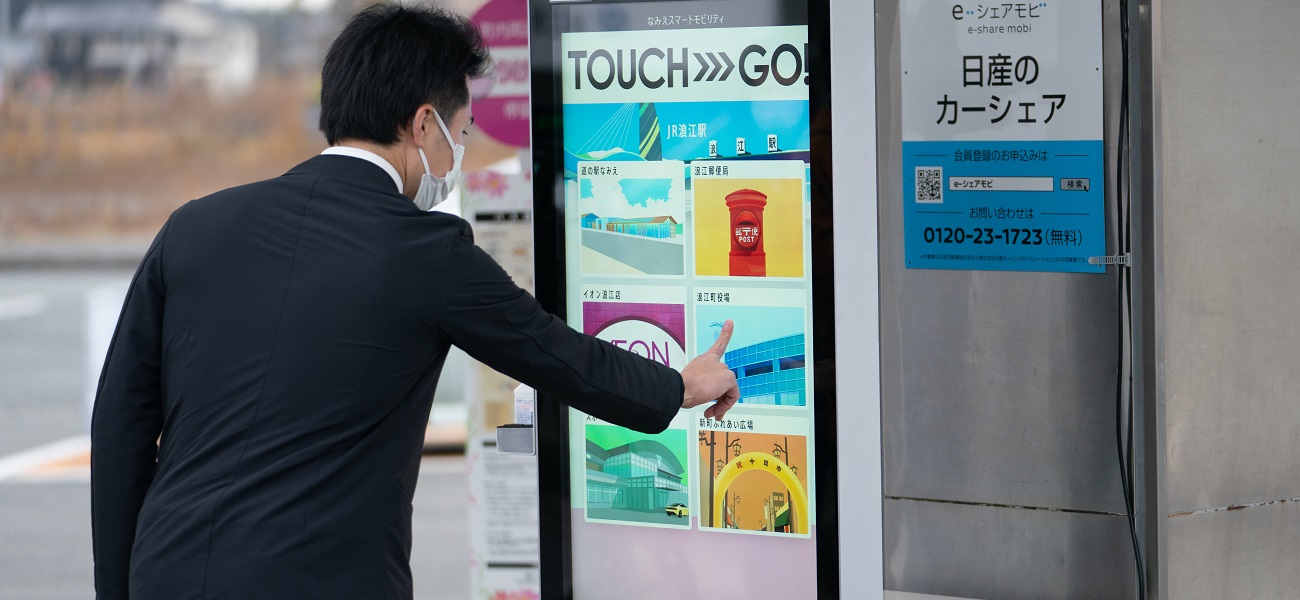 Nissan promotes future community building through mobility
Helping create sustainable cities through advanced technology and services
Nissan has been working with Namie Town in Fukushima Prefecture, Japan over a long period to help it recover from the 2011 Tohoku earthquake and tsunami and create a sustainable future.
In February 2021, Nissan concluded a partnership agreement between local governments and partner companies aimed to develop a revitalized, resilient and sustainable low-carbon community. Nissan has been working on building mobility services as a new means of transportation, utilizing renewable energy and working toward a low-carbon society, and revitalizing and strengthening the community.
This video shows our latest services and initiatives, including on-demand vehicle dispatch, shopping assistance, and energy management.
Subscribe to Nissan Stories
Sign up to receive the latest Nissan stories!
Get the latest from Nissan Global