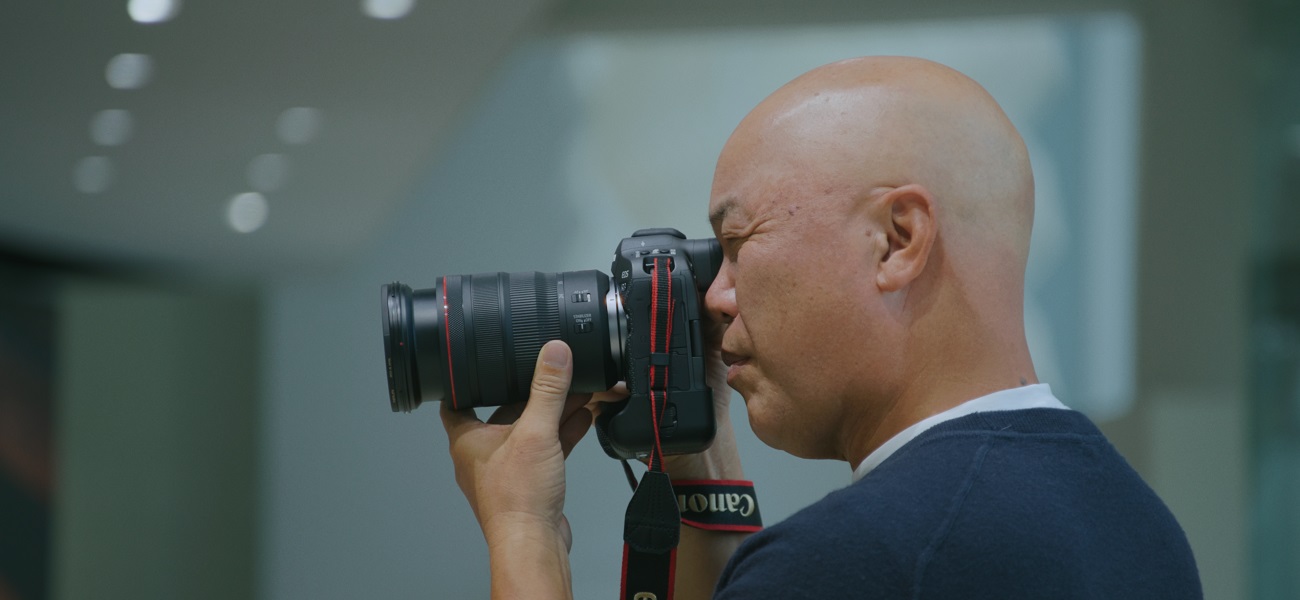 How to: Car photo tips
Hirohiko Mochizuki has snapped car photographs for 30 years professionally in Japan at all kinds of studios and locations, and in all kinds of weather conditions - on road and off. With up to 150 car shoots annually, Mochizuki says the number of vehicle photos he's taken over his career likely now totals in the thousands.
His passion for car photography began as a part-time assistant. "I had not been very interested in cars or photography but worked part-time at an automotive-related publishing company," Mochizuki said. "I studied under Yoshifumi Ogawa and learned the appeal of car photography."
He said Ogawa inspired him with his depth of knowledge about cars, sensibility, and spirited approach while on shoots – all traits that Mochizuki shares.
Smartphone cameras have democratized taking pictures, and although a professional photographer, Mochizuki sees this as a great and positive development. "Smartphones have made it possible for anyone, anywhere, to easily take great pictures," he said. "However, with a little creativity, you can make your photos look even better."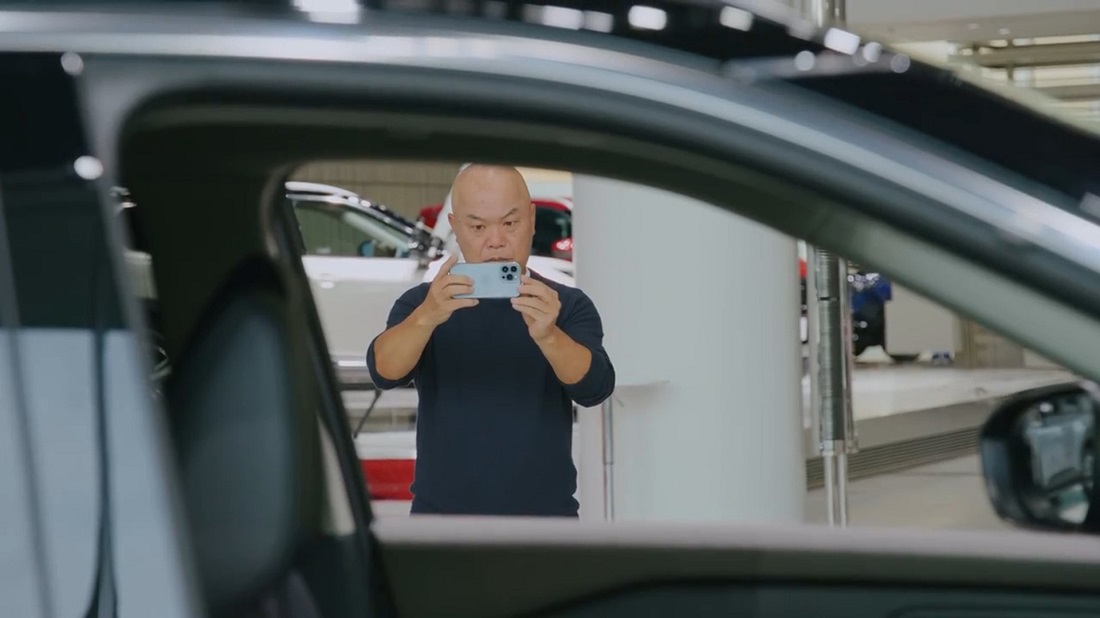 Having traveled around the world to take car photos that have appeared in magazines, brochures and on posters, Mochizuki has a favorite place and car to shoot.
"There are many beautiful places in Japan, whether in the city or the great outdoors. However, Hokkaido has a different quality of light than other places," he said.
Mochizuki traveled to Nissan's Hokkaido Proving Ground this summer to shoot the all-new Nissan Z, but his favorite car to take pictures of is the Nissan GT-R. "From the 2007 debut model to the current one, I have shot many pictures in various conditions," he said. "I have deep feelings about that car."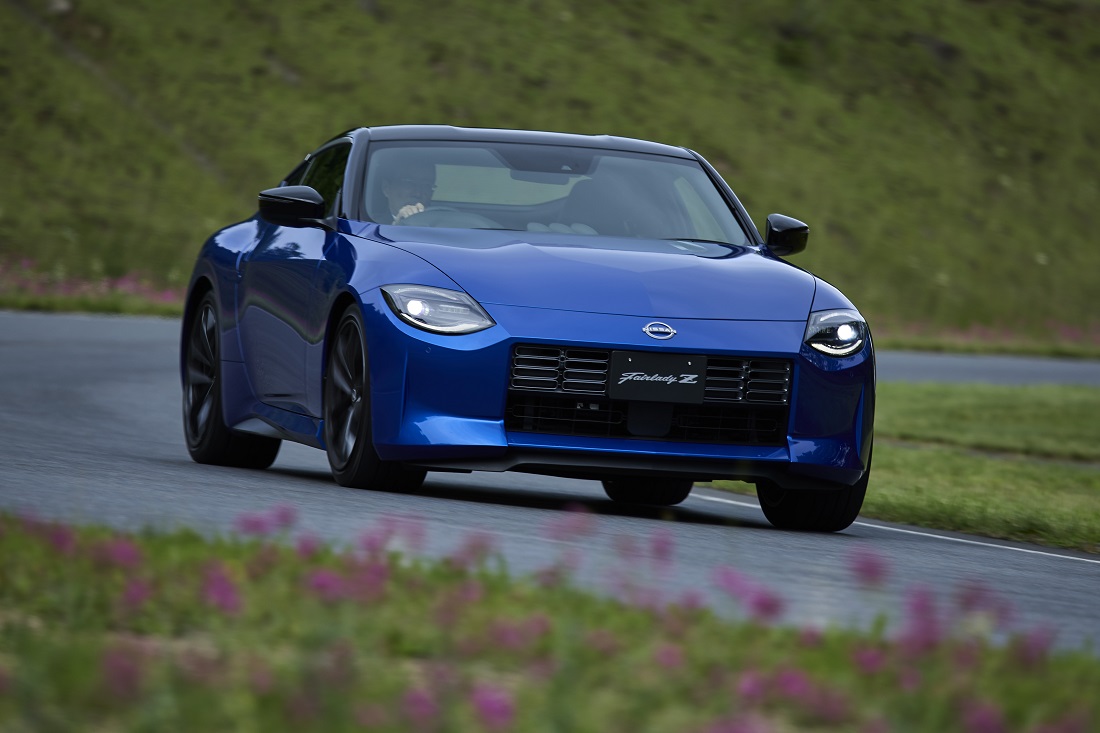 Nonetheless, photography of any car requires practice and experimentation, which Mochizuki says is essential for improvement.
"The more photos you take, the more your photography will improve. You'll be able to try different things, such as shooting from various angles, and using different kinds of light," he said. "That's the first step to taking better pictures."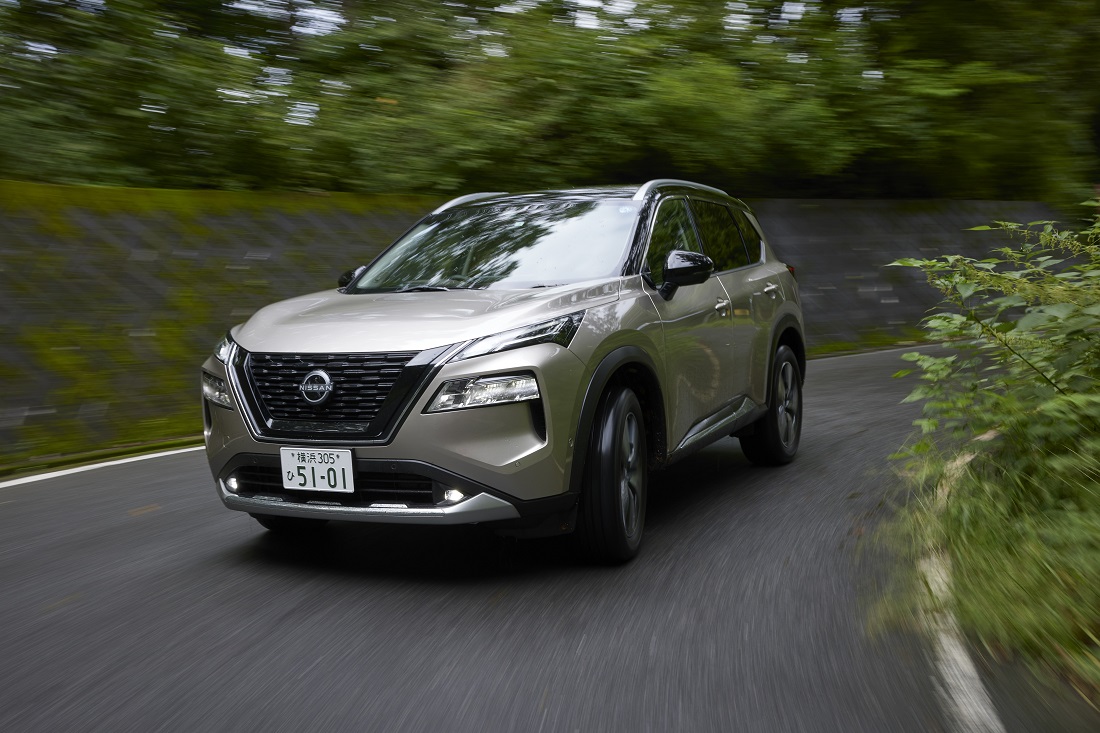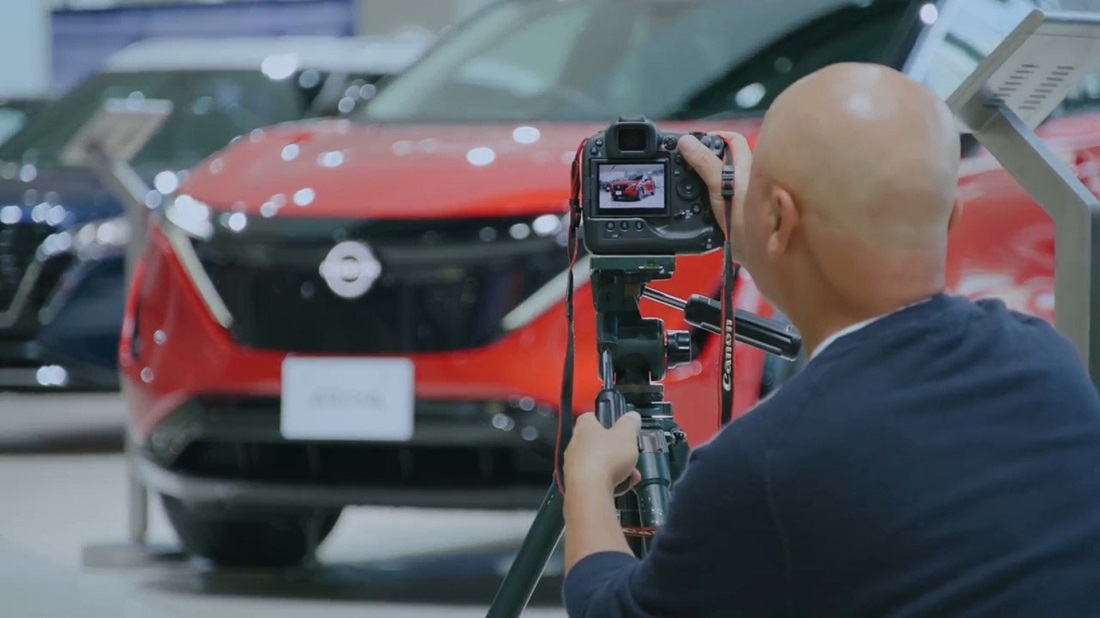 Shoot in an open area with nothing around to capture a car's beautiful curves. In general, a 7:3 composition ratio is best for great photos.
Sports cars sit a bit lower, so shoot from the height of the lights, which usually results in a good shot.
If you shoot from a low angle, you can produce a very powerful shot. If you find the right angle and lighting to capture the character lines on the car's side, you can take photos that show the vehicle's personality.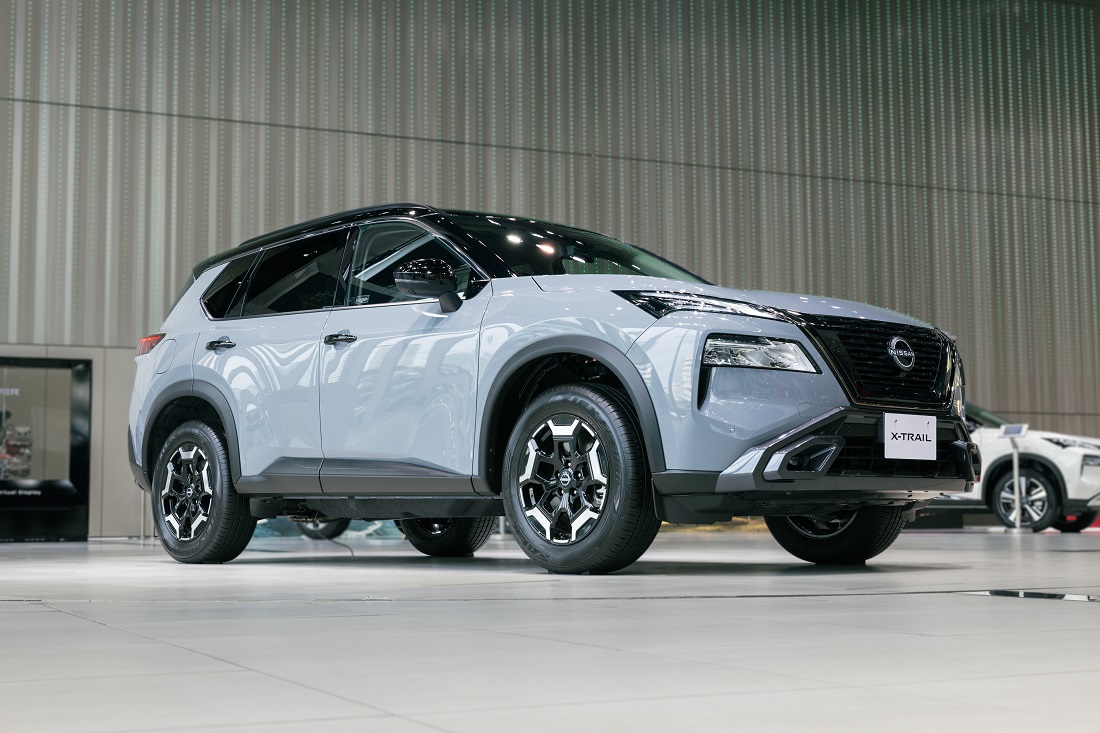 Bright colors can distract, but it's also quite difficult to capture very dark colors, especially black. Black cars act like a mirror and reflect nearby objects. Note that red cars are also very reflective, but not as much as black ones.
New cars are often quite dark or metallic, which can make them difficult to photograph. If you don't use a bright light on a metallic car, colors can often look faded and darker. The actual color won't come through.
Silver can easily be photographed, even in bright light.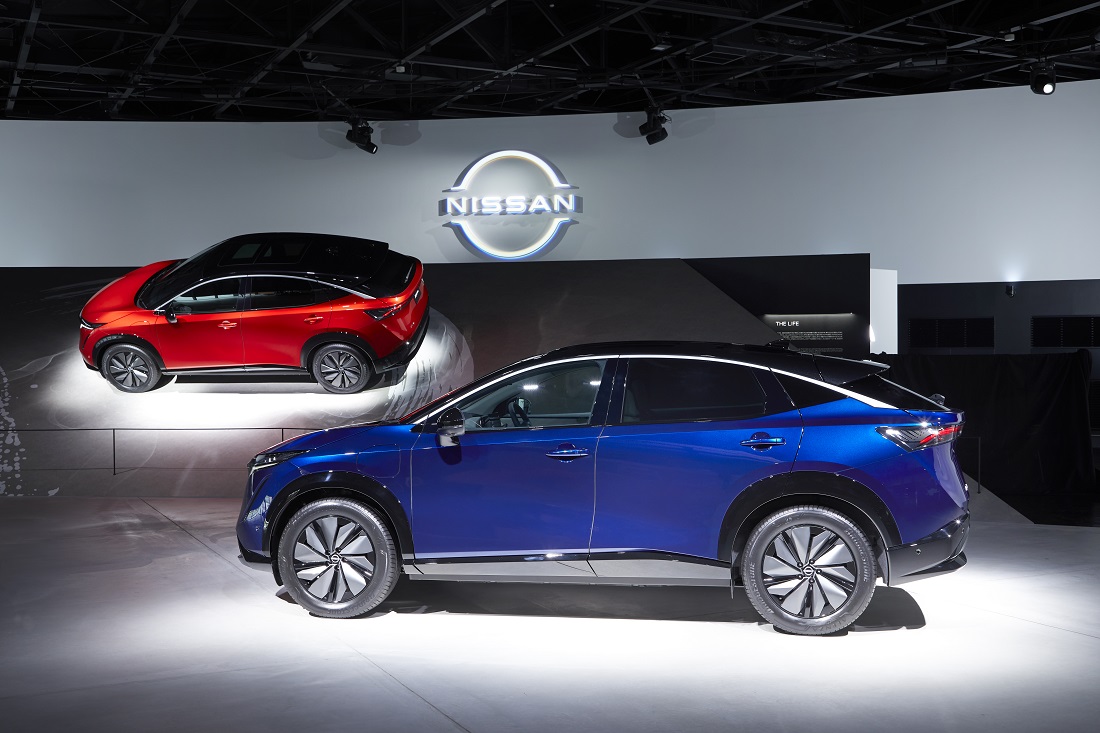 This might sound counterintuitive, but cloudy weather is the easiest to shoot in and avoid mistakes. If you work in bright daytime light, then contrasts can be too strong.
Avoid too much contrast between lit and shaded areas, as the shaded areas will look too dark.
For very beautiful photos, use the soft light of early morning or evening as the sun comes up or goes down.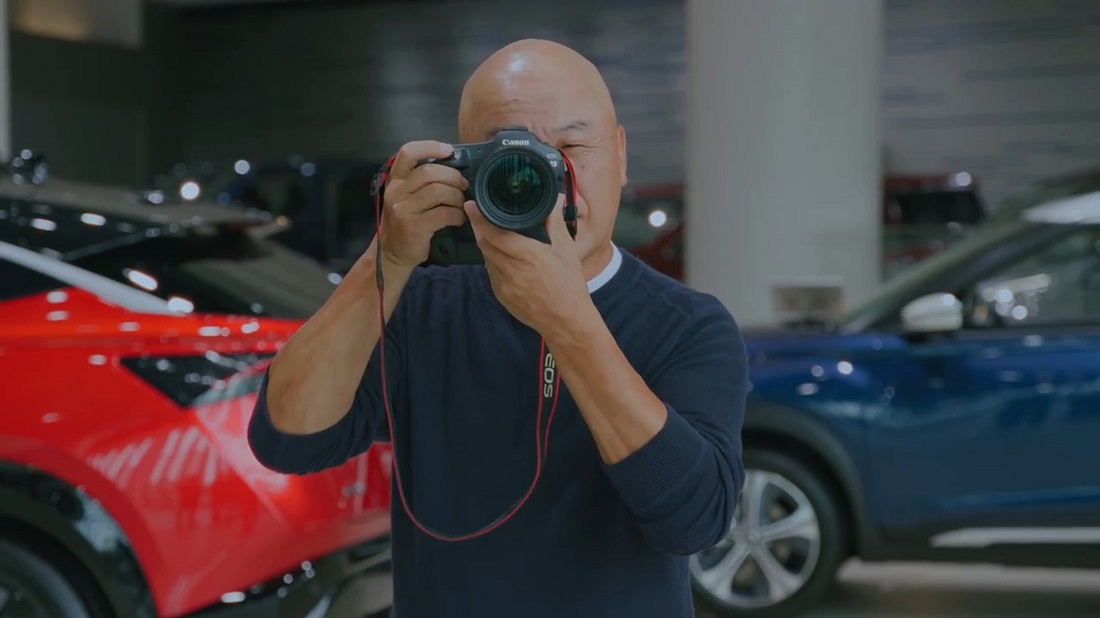 Recent smartphones come with three lenses: wide-angle, standard, and telephoto. Using a wide-angle lens can make the car look distorted, but standard or slightly telephoto focal length can beautifully capture a car's shape.
When using a camera, ensure the telephoto lens is not too long, as shot realism can be lost due to compression. Shoot with a standard-to-medium telephoto lens to give a realistic feeling.
Dynamic shots are extremely difficult, so you need a certain amount of experience. For cars in motion, use a camera with mirrorless or interchangeable lenses that allow you to fix shutter speeds and other settings.
Subscribe to Nissan Stories
Sign up to receive the latest Nissan stories!
Get the latest from Nissan Global