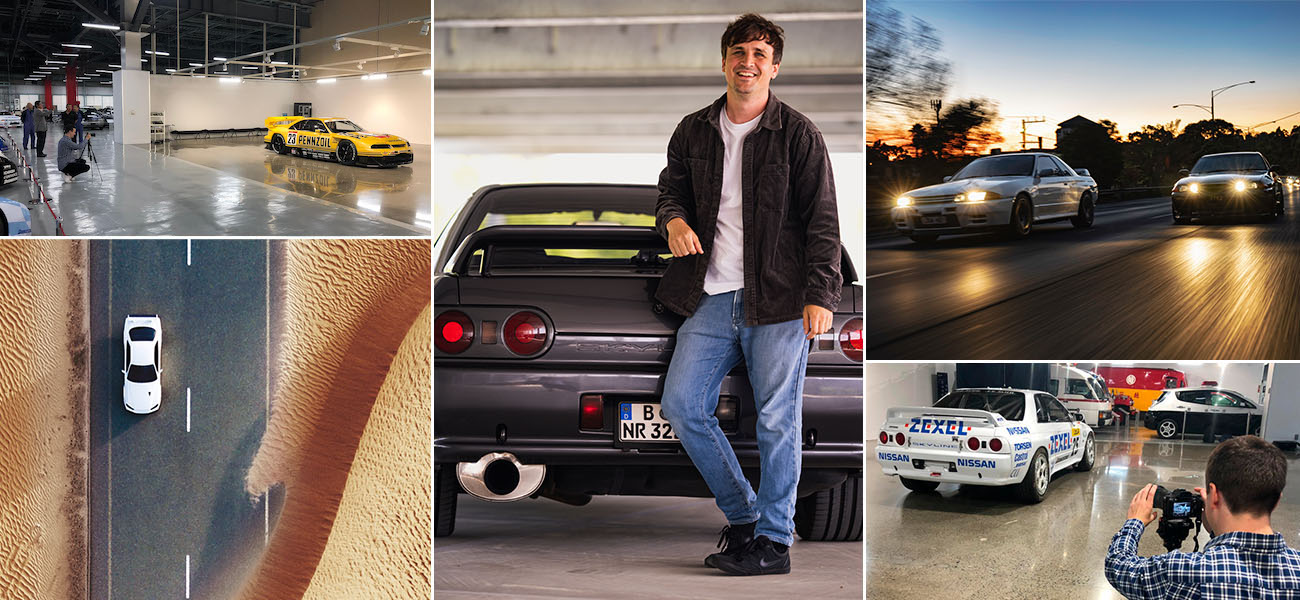 A picture is worth a thousand unforgettable memories
From mystery meetings in the dead of night to some surprise help from the law – one photographer's inspiring journey photographing Nissan Skyline GT-Rs
Jul 20, 2023
Products & Technology

People
It's 1 a.m., and professional photographer Alex Qureitem has a four-hour drive ahead of him. He's headed into the Dubai desert for a sunrise photoshoot of a Nissan GT-R that belongs to someone he's never met. Alex will drive into Dubai's sandy darkness knowing full well that once there, if his car has issues, or his cell reception is lost, he'll be in real trouble. And, he needs to be able to find his way back.
"There's a quote I heard once that says everything you've ever wanted sits on the other side of fear," said Alex. "It's very much true. If I had not done this, I wouldn't know everything I know now."
That late-night excursion resulted in some of the most stunning images in Alex's self-published book, "GT-R: The Journey" – a photo essay profiling GT-R owners, tuners, pro drivers and more from around the world.
As Nissan's 90th anniversary approaches this December, the GT-R symbolizes Nissan's philosophy of daring to do what others don't. For Alex, it meant daring to embark on a year-long journey asking strangers if he can take their photo in pursuit of striking images, amazing stories and making friendships for life.
Alex's journey began with challenging his fears and ignoring advice that his trek would be a great way to lose his life savings.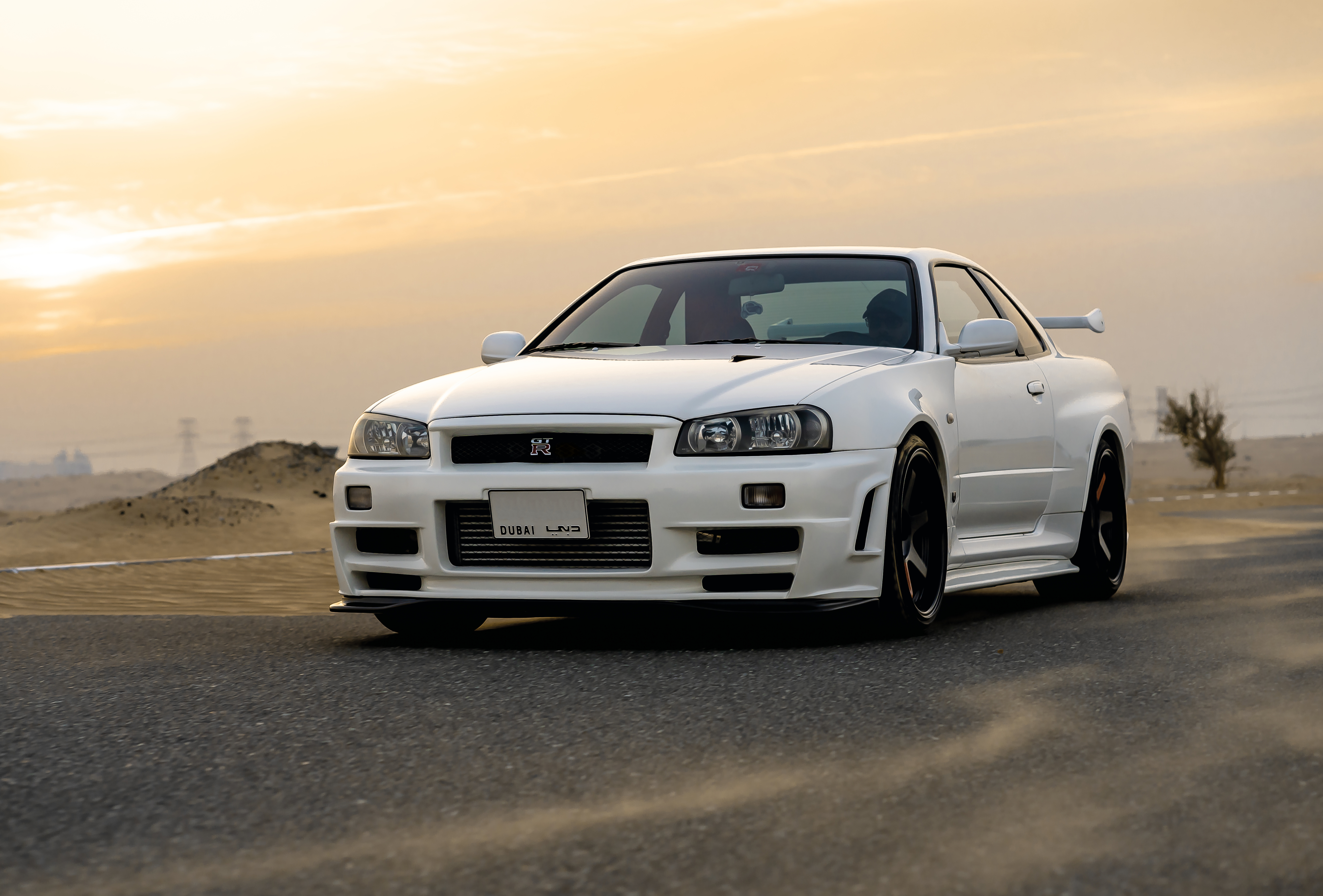 An early bond with a legend
Like many car-loving kids who grew up in the 90s, Alex's first time driving a Skyline GT-R (1992 R32 GT-R V-Spec II) was a digital experience playing Gran Turismo on a Sony PlayStation®. Later, while living in Australia, he heard an R32 GT-R blast past him on the road. That was all it took. Alex searched out his first Skyline, an R32 GTS-T.
At university, Alex studied photography while developing a passion for telling stories through his lens. He's a professional photographer today.
"With photography I feel complete freedom," said Alex. "The results don't need to fit within any constraints. A picture doesn't have to be perfect. It just has to transfer a feeling."
A childhood passion for the GT-R, mixed with a natural talent as a photographer, convinced Alex to make the book.
"The passion, dedication and pursuit of perfection that Nissan invested in the creation of the GT-Rs has always fascinated me," said Alex. "As an enthusiast, I strongly believed the scene deserved homage. I made the decision to create a book, and the following week I purchased a one-way flight ticket with the goal of seeing how far I could go in my mission to discover the generations behind the GT-R."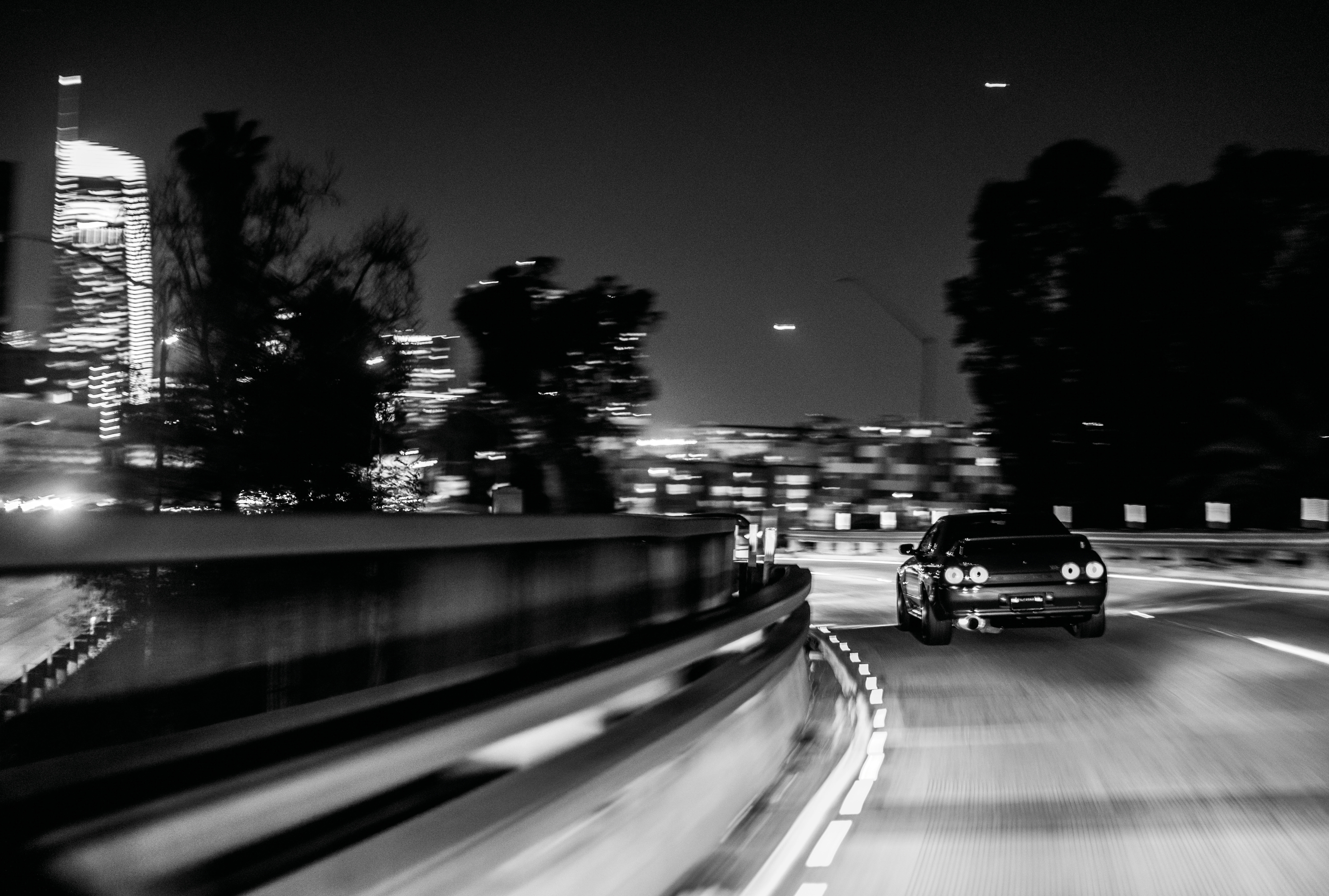 Embarking on a life-changing journey
Now living in Berlin, Alex made Australia, the other side of the world, his first stop. Shortly before arriving, and with no idea of what to expect or even a local contact, he wrote to a friend whose father was involved with racing. When Alex arrived, he got a call from legendary Australian race car driver Jim Richards who drove Group A cars in 1991 in Bathurst.
"I couldn't help but appreciate that just two weeks prior I was seated in my office with the abstract dream of creating a book and in that very moment, seven-time Bathurst 1000 champion Jim Richards was making me a cup of tea."
They discussed the R32 GT-Rs that dominated races in Bathurst and how impressive they were for both power and traction.
"If you didn't have a GT-R in your team, you weren't going to win the race," said Jim.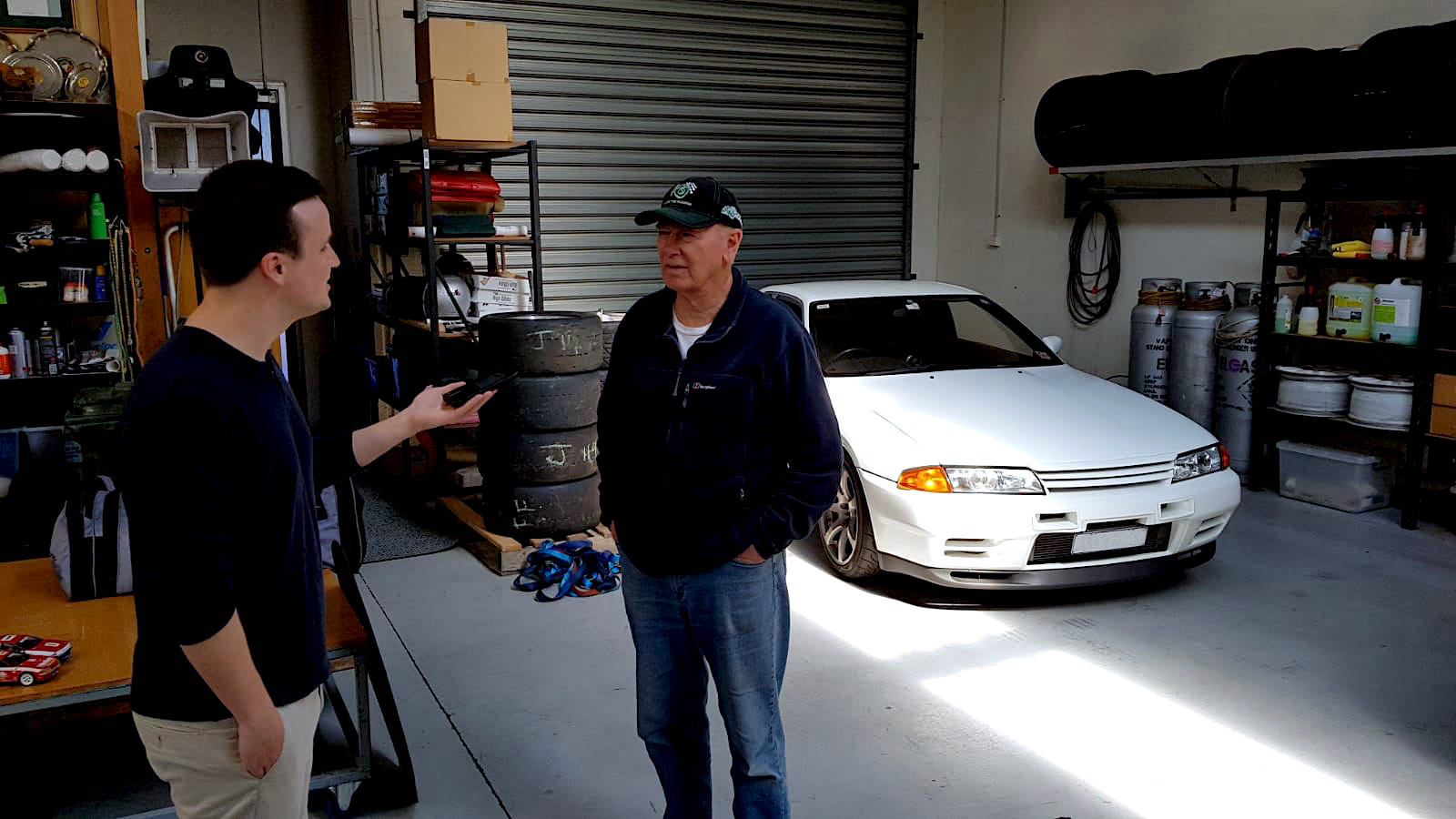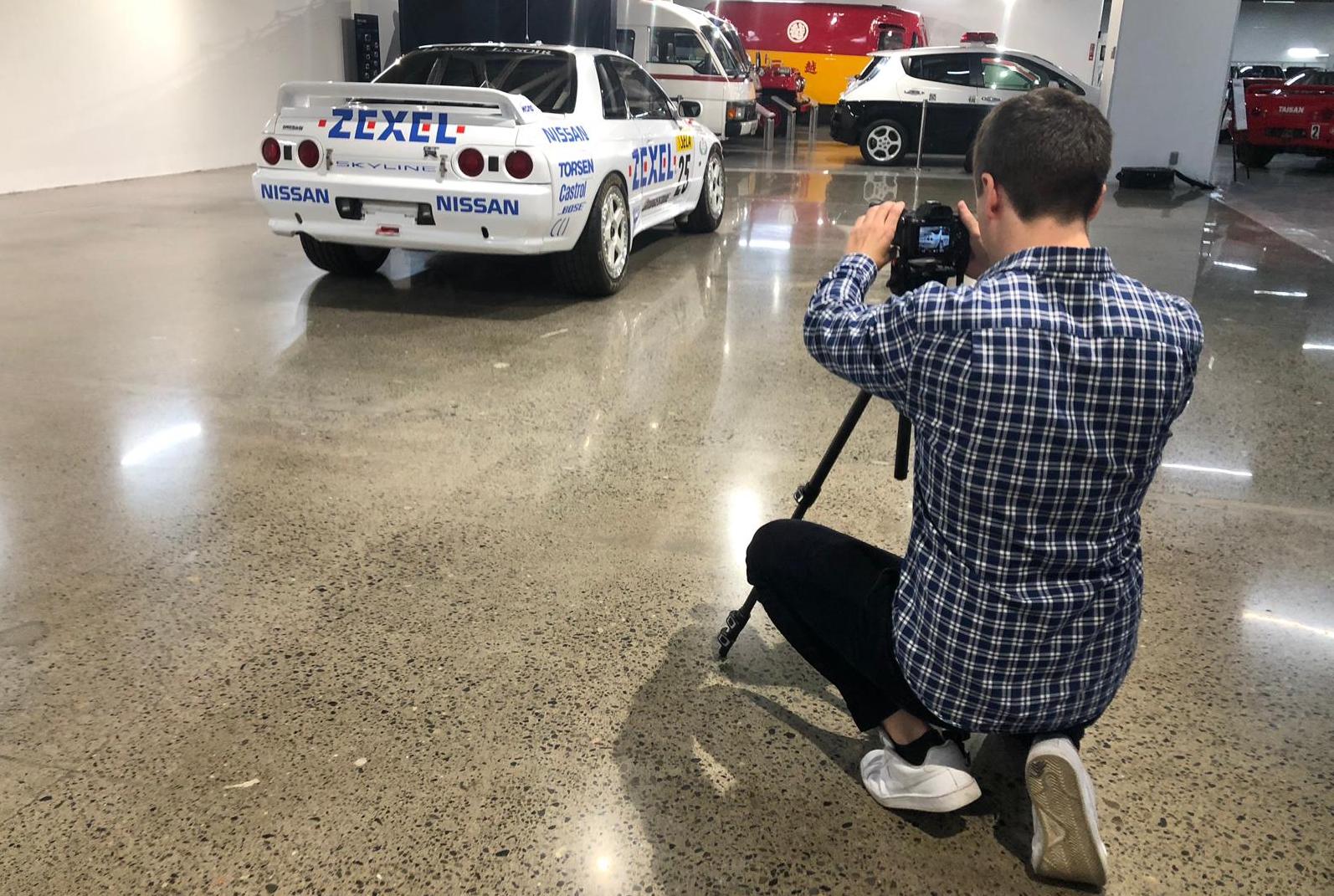 From Australia, Alex went to California. On arrival, his excitement turned to gloom as he had no contact for his next step. "I was sitting in my rental car, holding my head in my hands as I talked with my wife back home. I started to doubt the whole project," Alex recalls.
With words of encouragement and some composure, Alex did what he does best: make things happen. He messaged photographer and writer Naveed Yousufzai to see if he could gather some Skyline GT-R owners.
Naveed arranged for about 15 owners to gather near San Francisco's Golden Gate Bridge. One by one, they began to arrive, some after a three-hour drive. The mission was ambitious: capture an unimaginable and breathtaking group shot of GT-Rs on the Golden Gate Bridge.
"I paused for a moment to appreciate the situation as it was unfolding," said Alex. "These cars weren't even available to import until just a few years ago. I love the shot because it's a group of cars that wouldn't normally be here. They should be on Tokyo's Rainbow Bridge."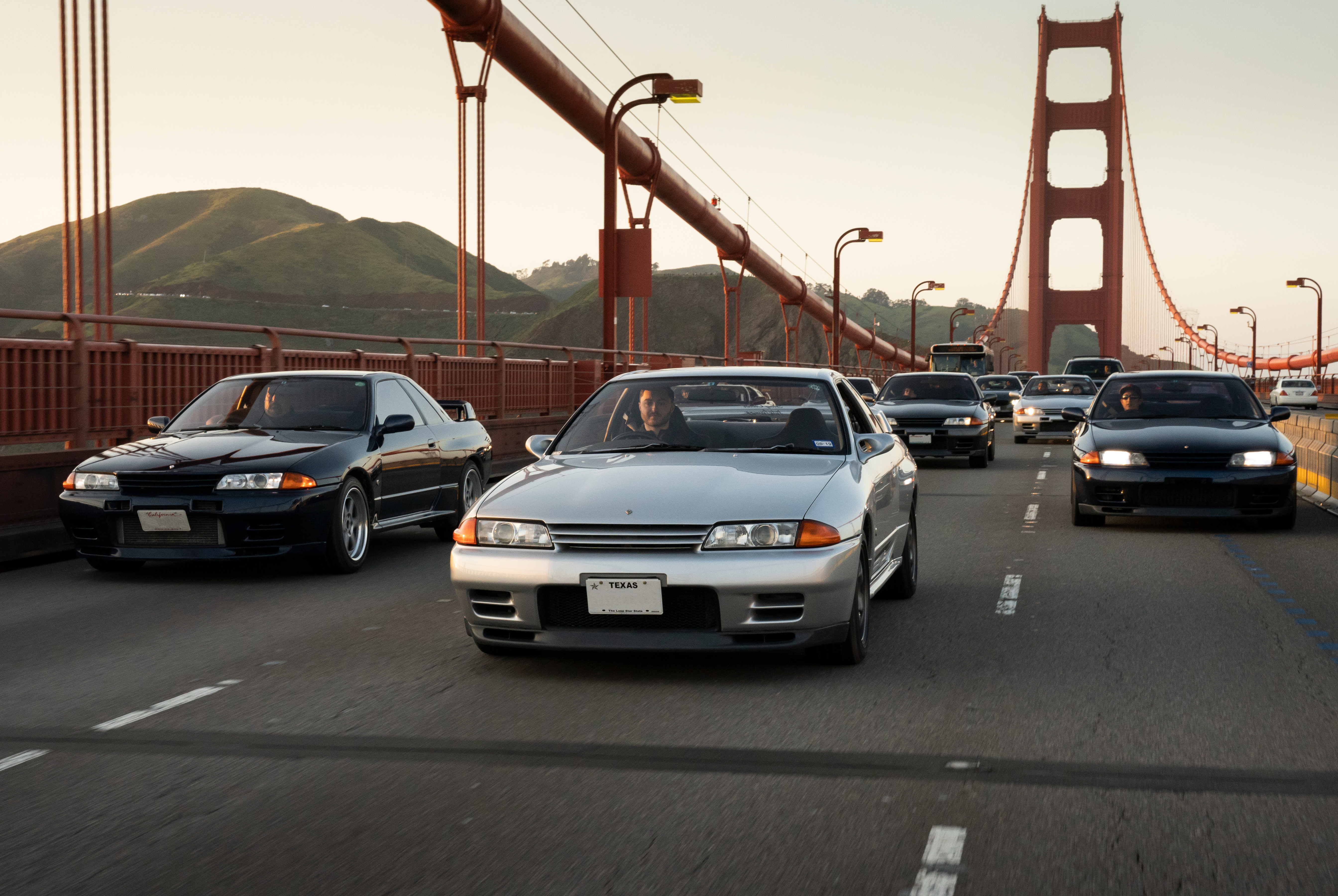 The next evening, after moving a few traffic cones to explore a closed road to shoot a few more cars, police officers arrived and told him he was on restricted property. The situation soon relaxed as Alex talked about the book and GT-Rs.
The officers let Alex stay a few more minutes to get the shot. They even helped illuminate the cars with their spotlights.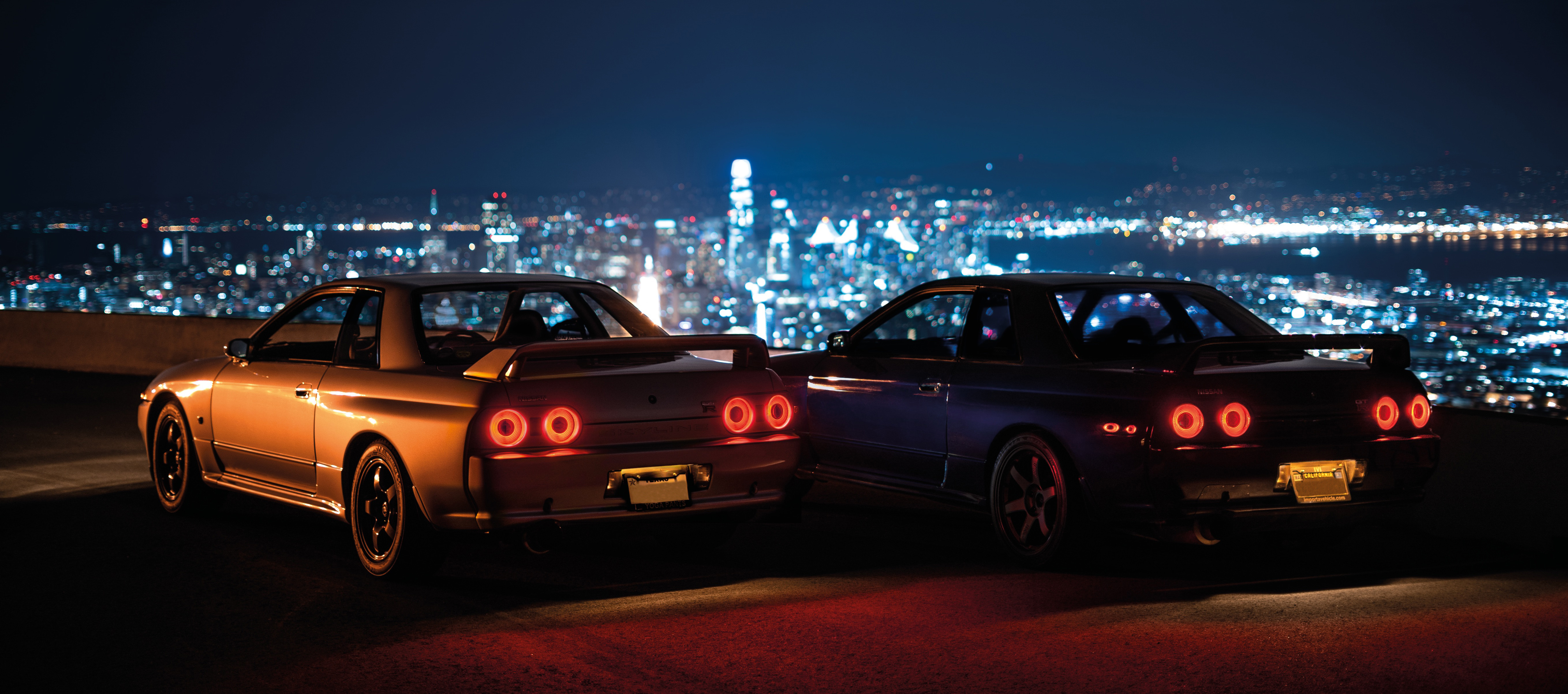 Alex threw his heart and soul into this project even though, as he freely admits, it sounded absurd. Fellow auto enthusiasts recognized the passion and appreciated it, which is why so many people were willing to give time and access to their cars and experiences.
"It's always fascinating how the language of cars transcends nationalities and brings us all to one level playing field. I went around the world and found the GT-R a strand of commonality."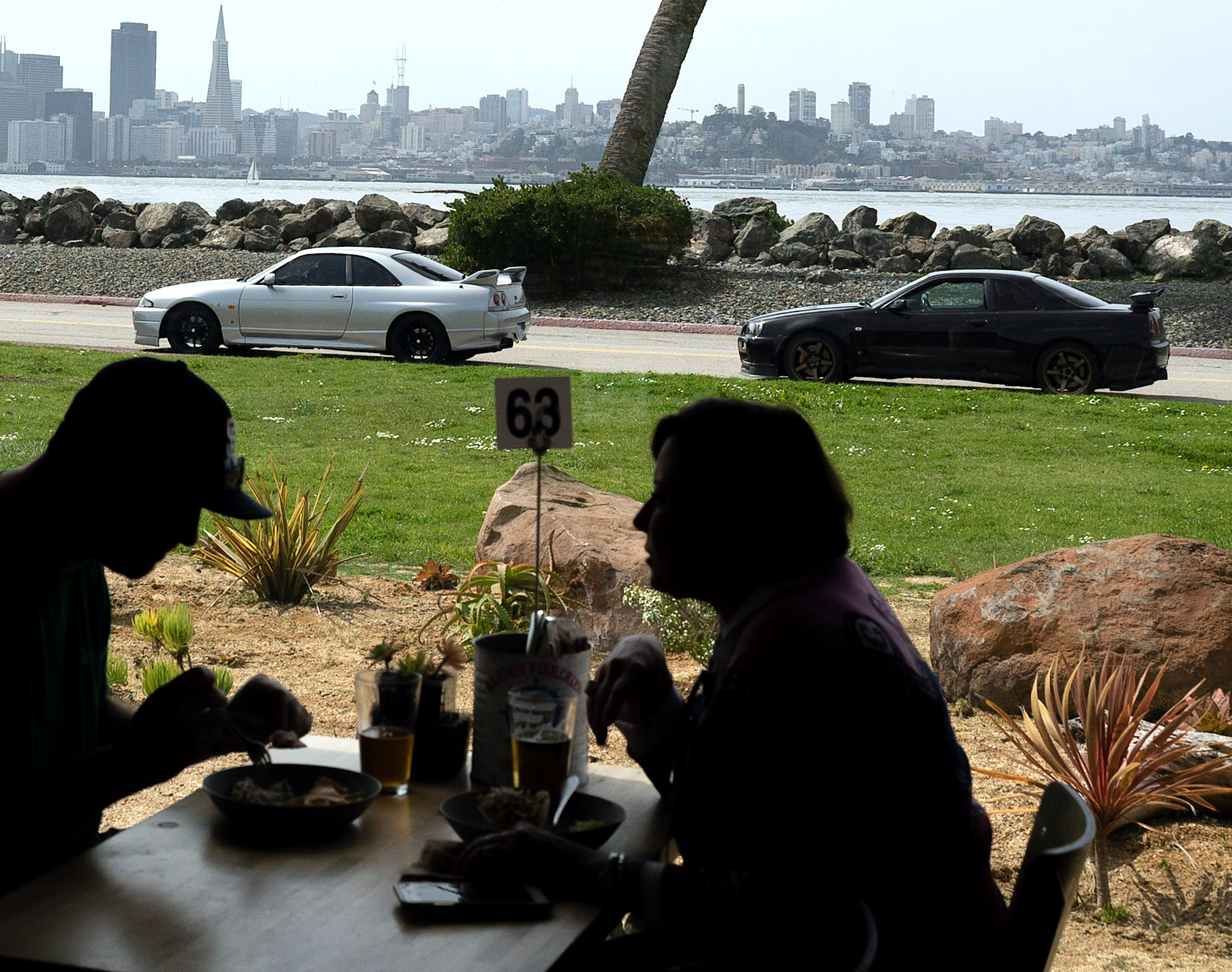 After a year of travelling to over 18 locations, meeting countless enthusiasts and with a stack of memory cards filled to capacity with breathtaking photos, Alex declared the book complete. Determined to do things his way, Alex decided to self-publish, taking on the challenge of logistics, paper selection and even getting the book under two kilograms to avoid costly international shipping rates. As soon as the book was made available to purchase, he was inundated with pre-orders from all over the world — a testament to the pull of the GT-R.
During Alex's journey shooting his passion, he battled jet lag, blank itineraries and self-doubt. At the same time, he encountered kindness, generosity, support and good luck.
"Before I started this project, I was absolutely terrified," said Alex. "A big challenge was overcoming that voice in my head telling me not to do it. I did it because I love photography. I love the GT-R. I told myself I'm good enough to do this. When you're confident and honest with yourself, things come together. It wasn't always easy, but it worked."
Explore the gallery below to see samples of Alex's work from his book and reflections on his experiences and memorable moments.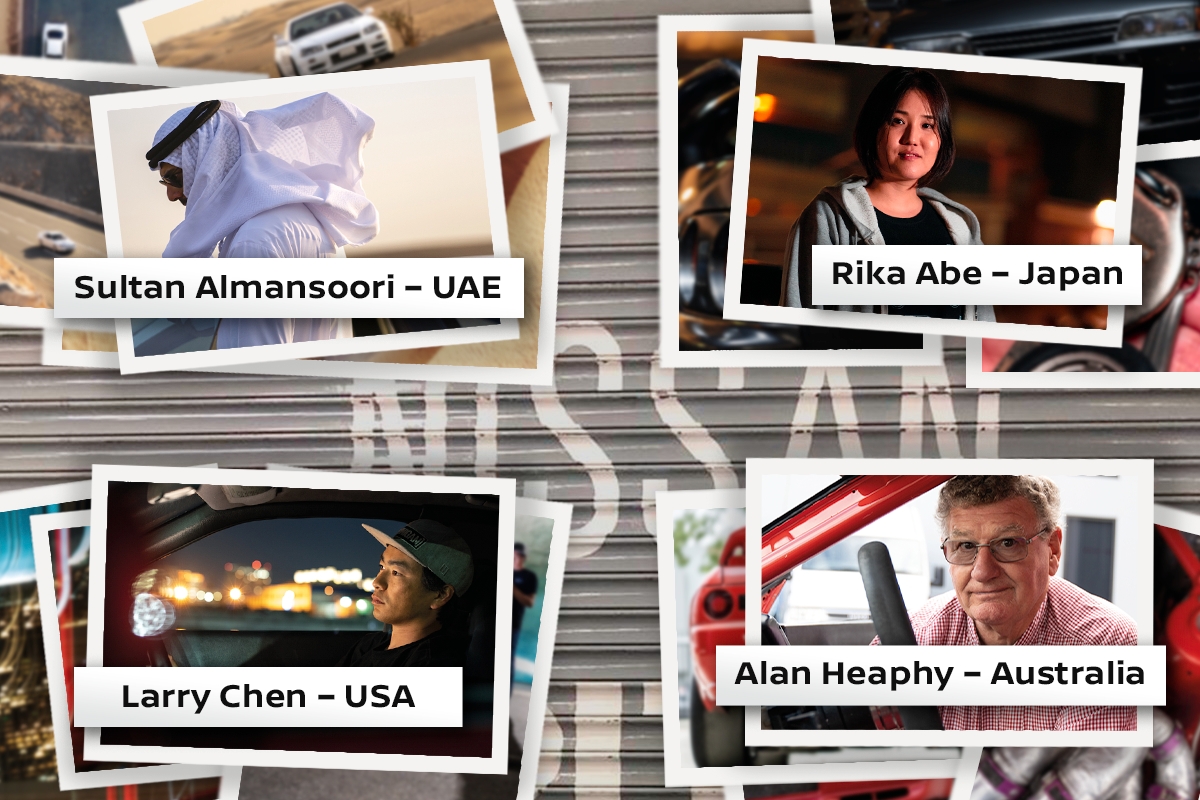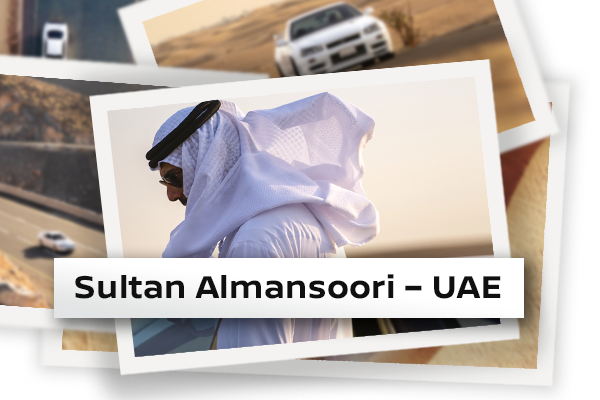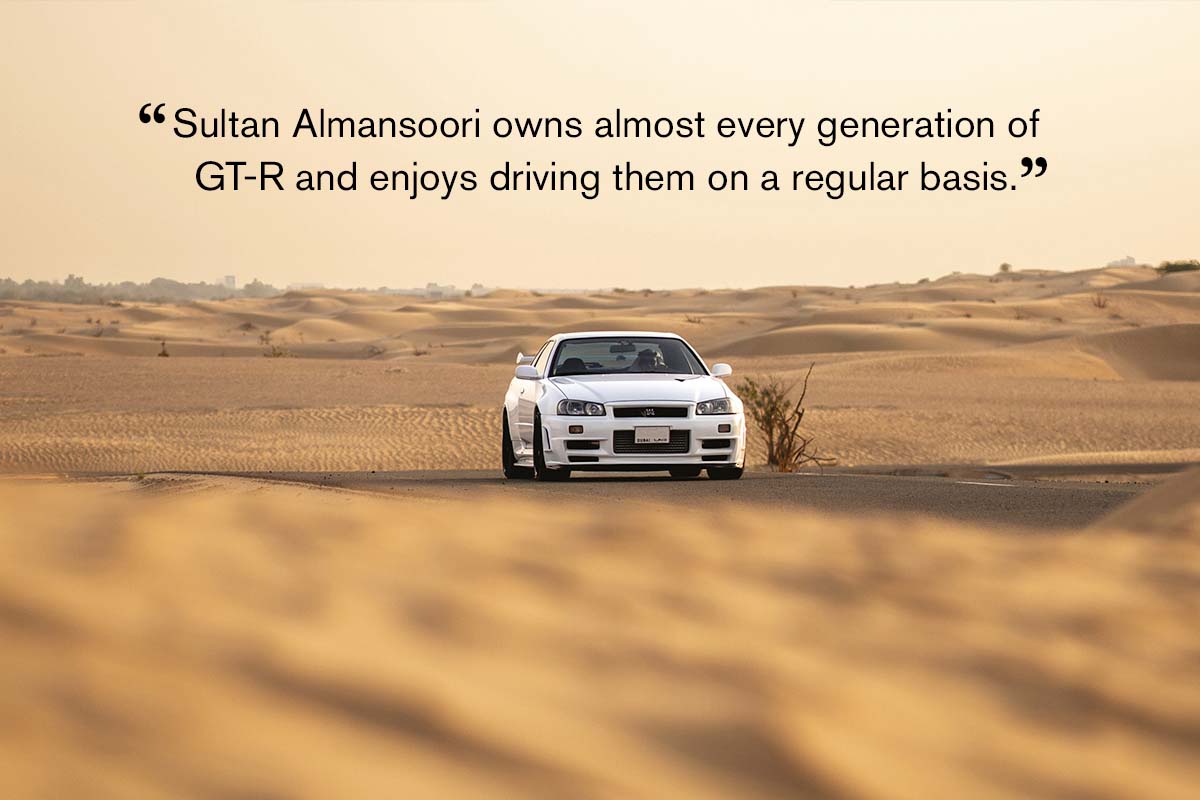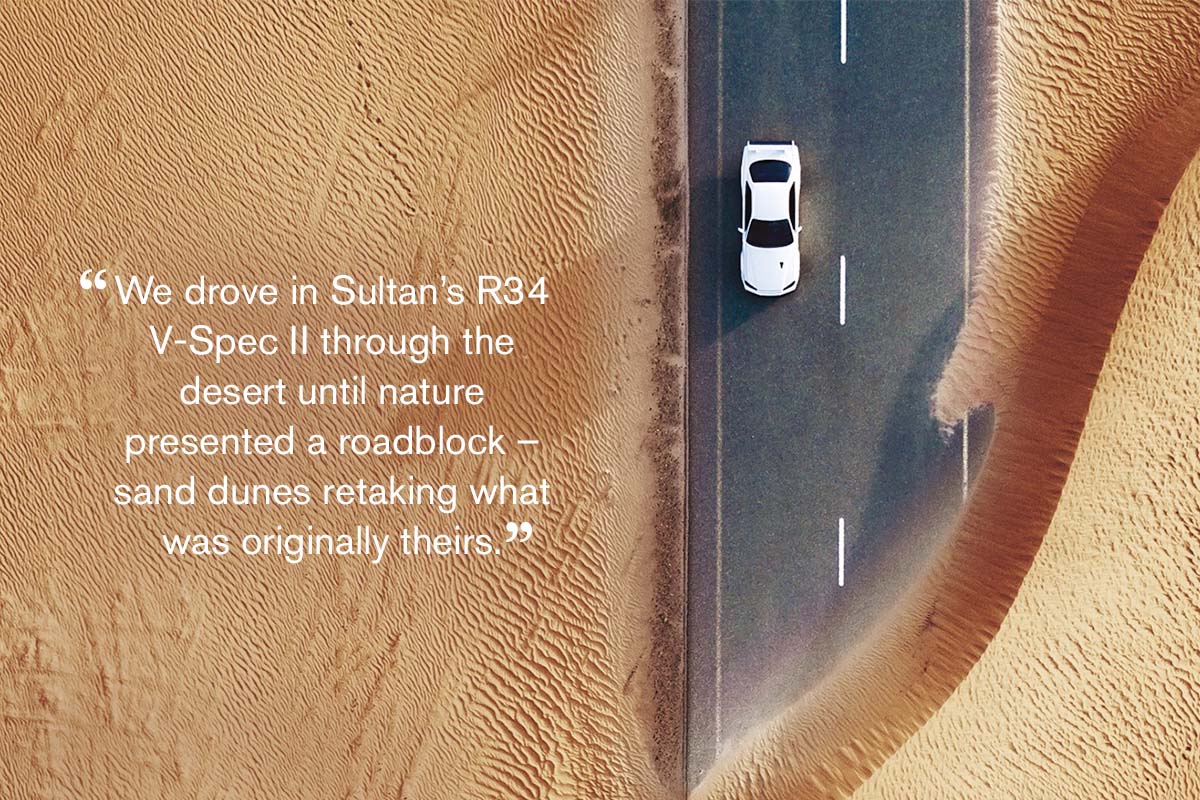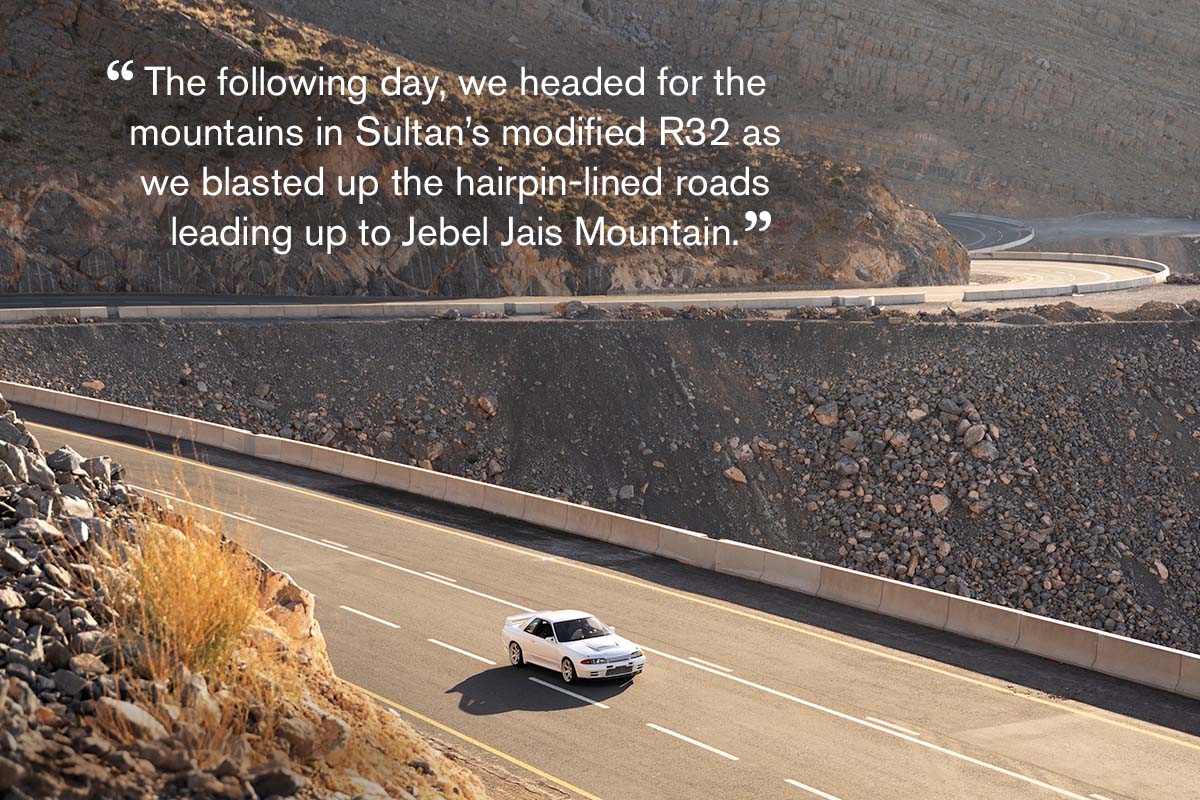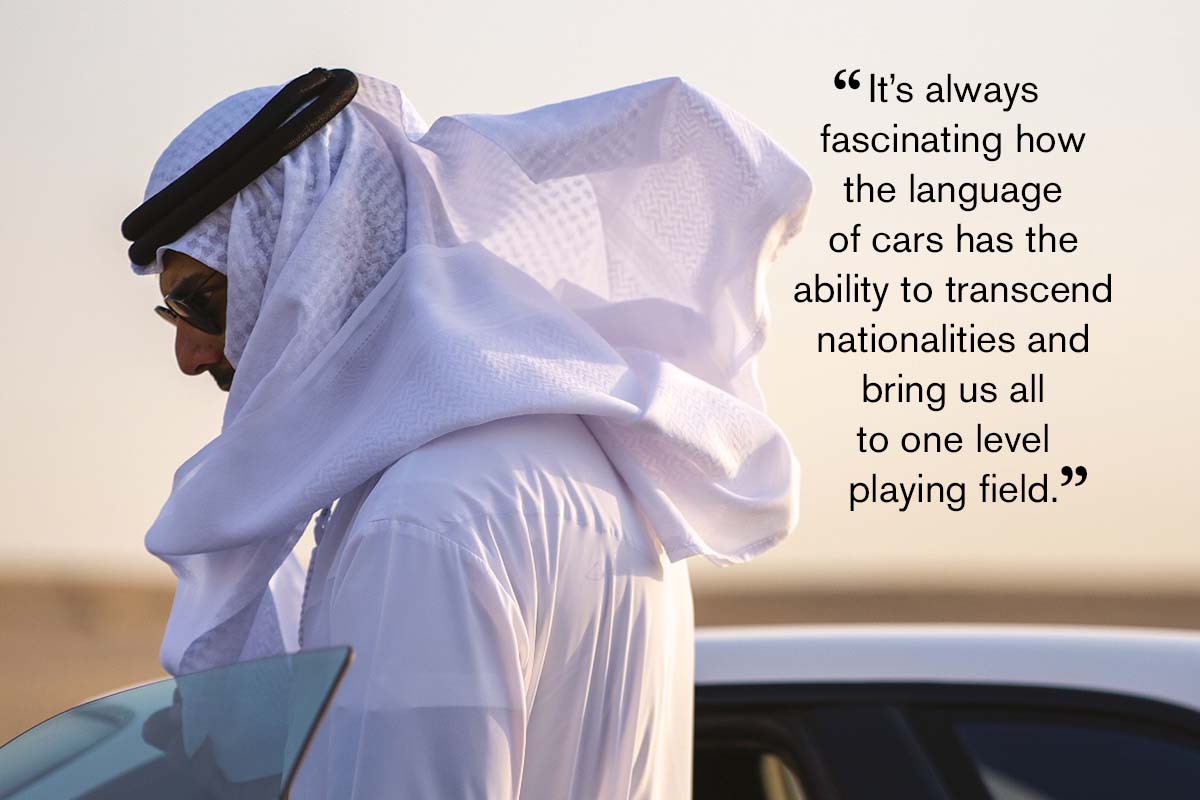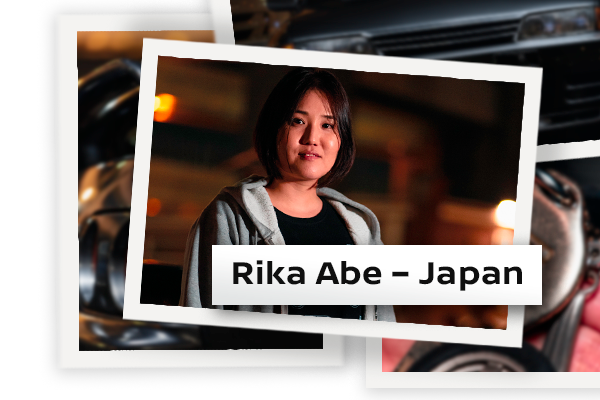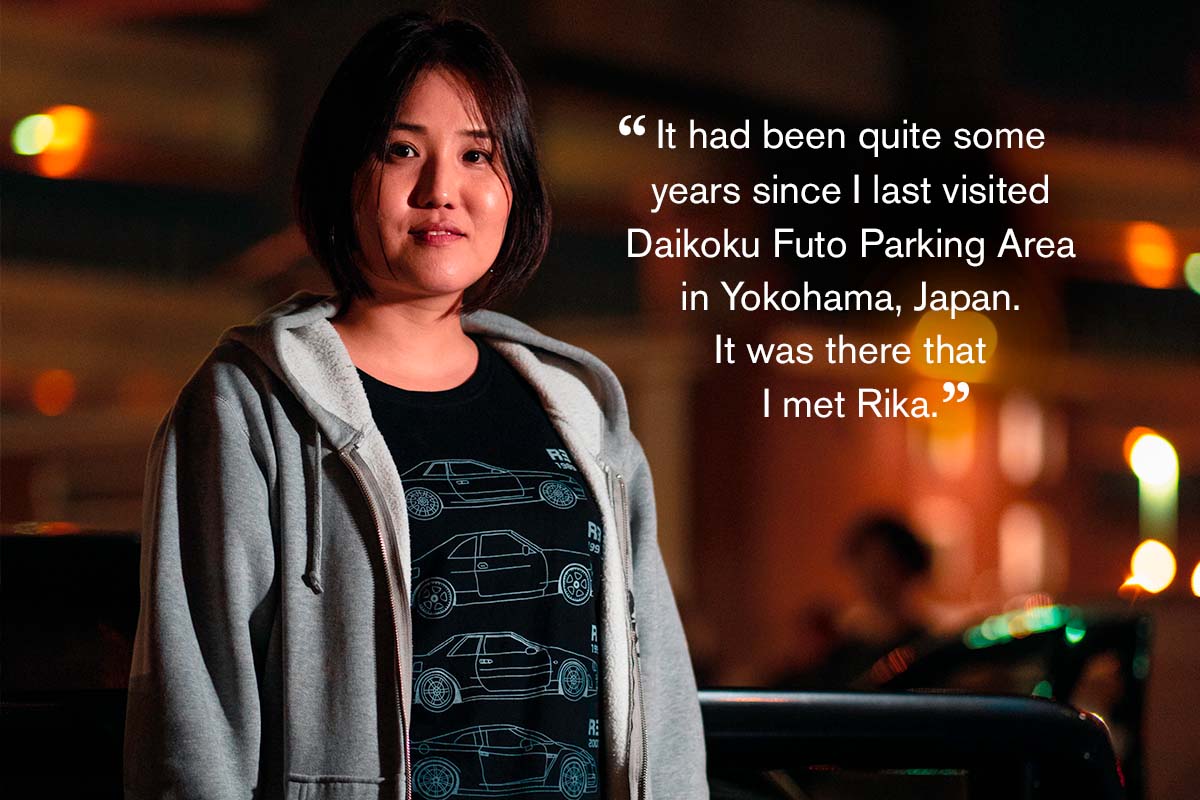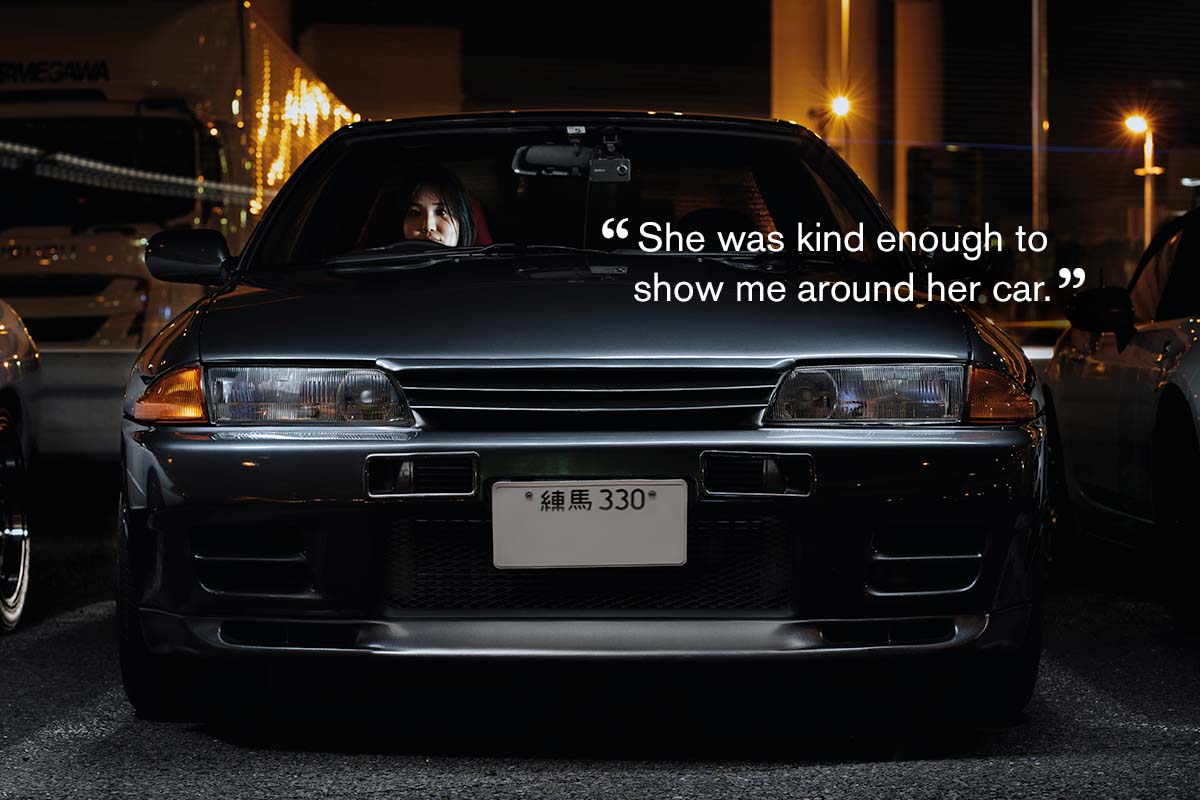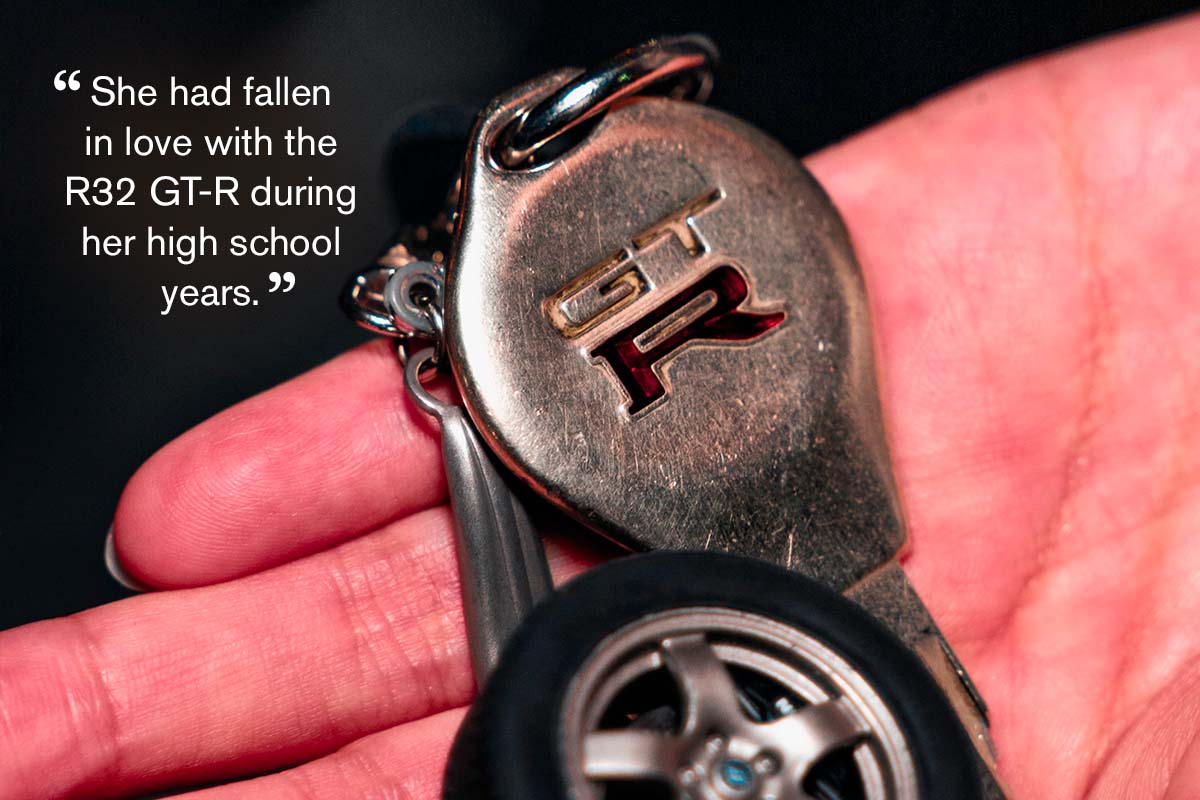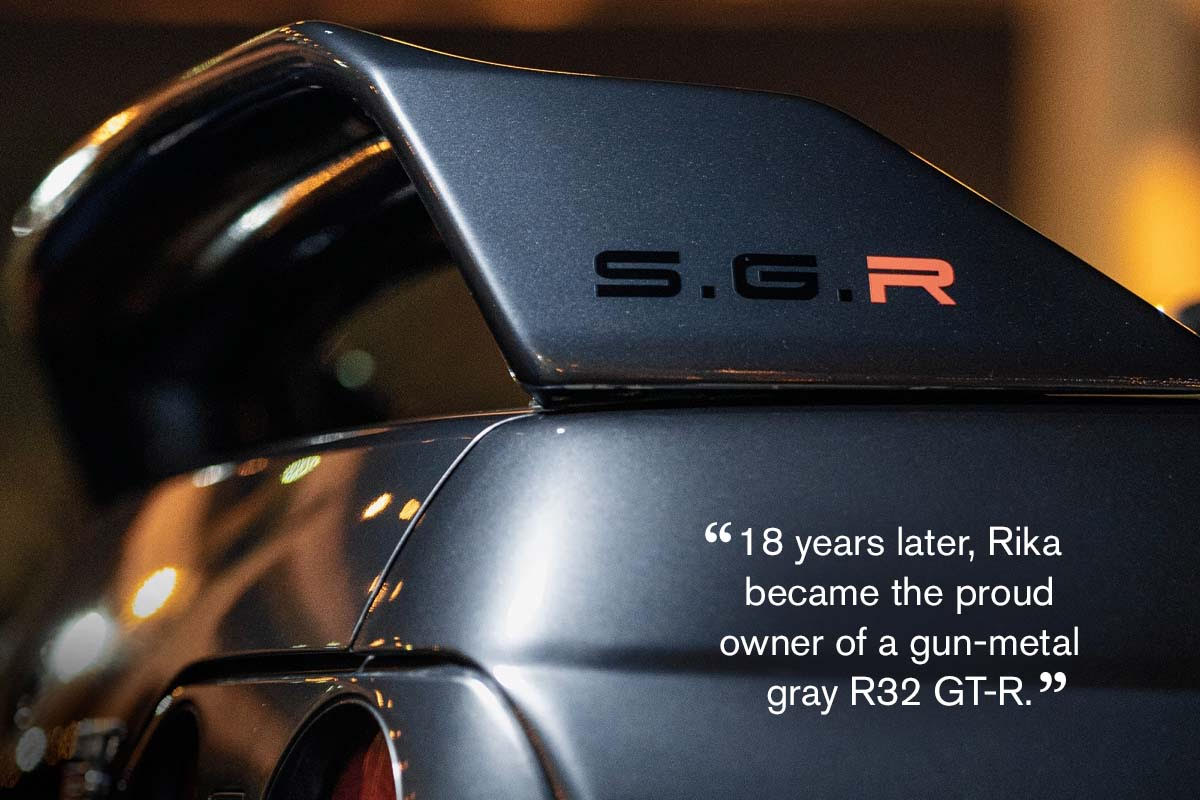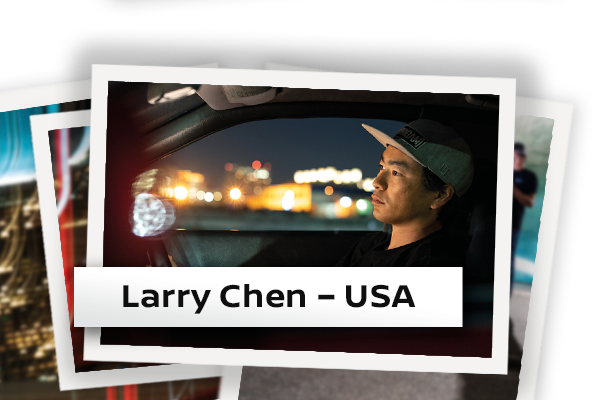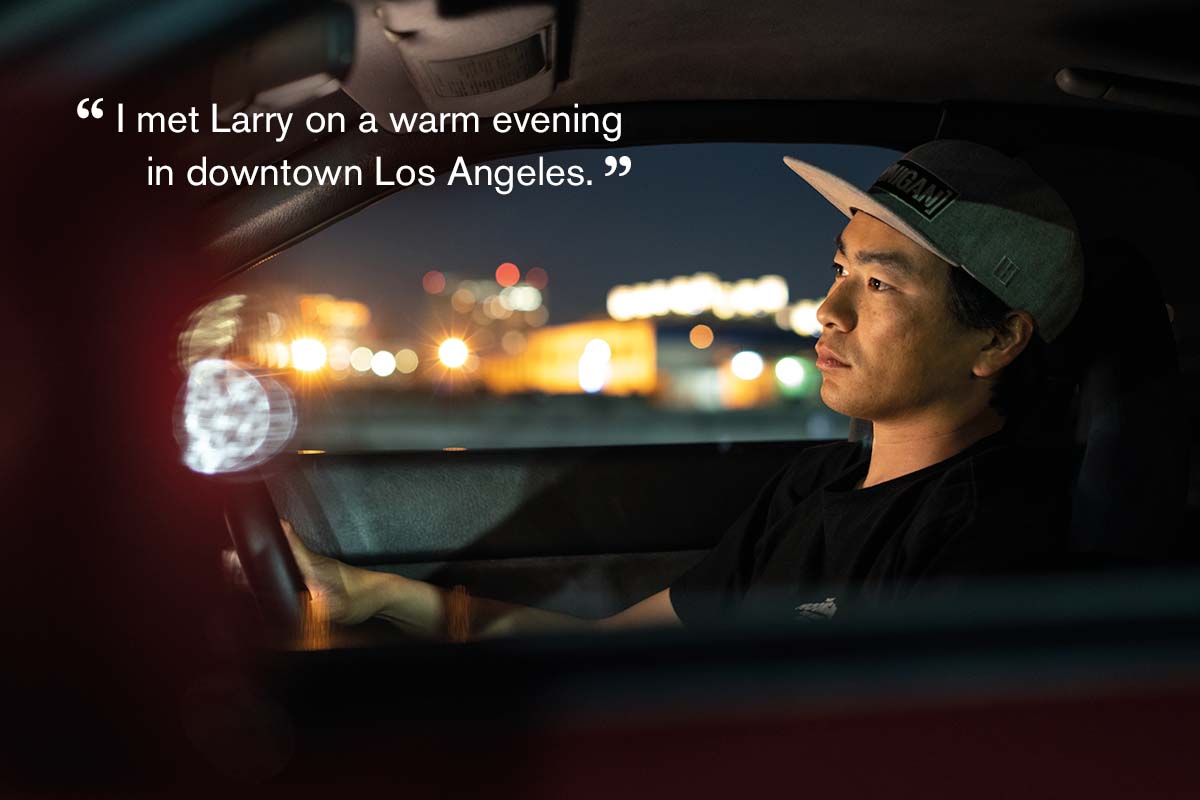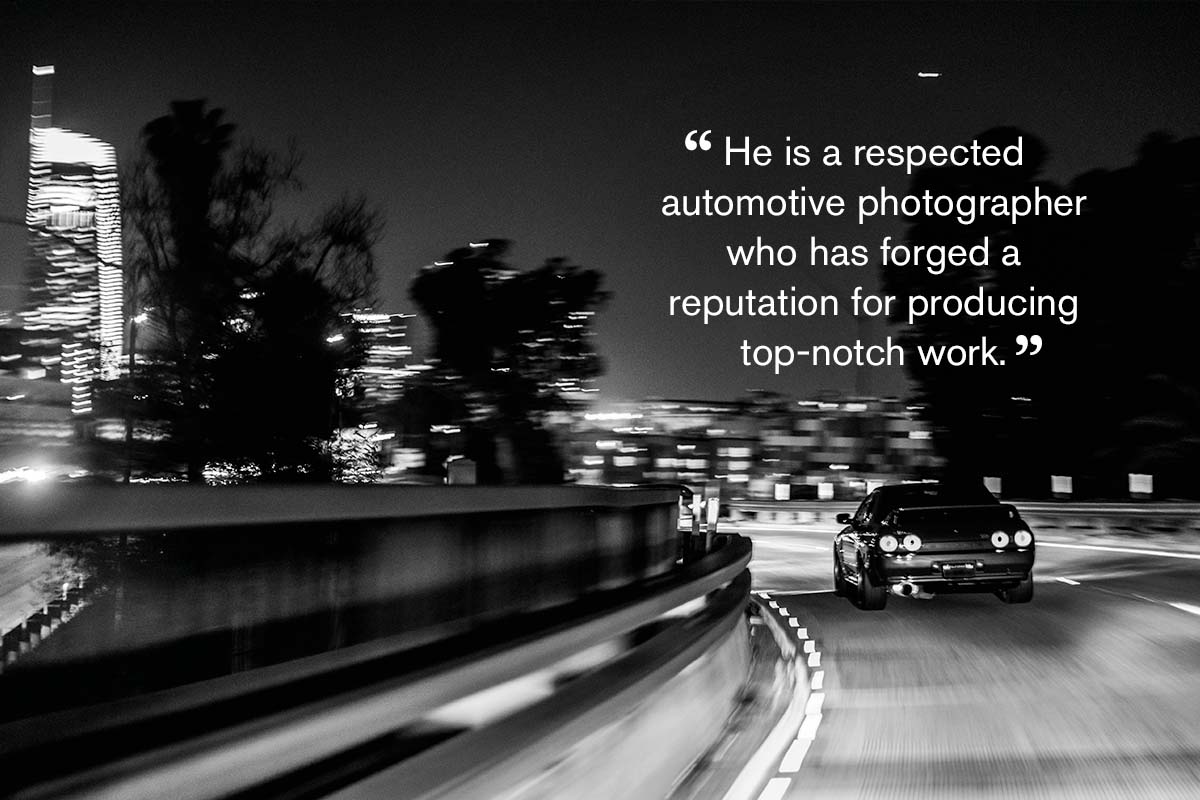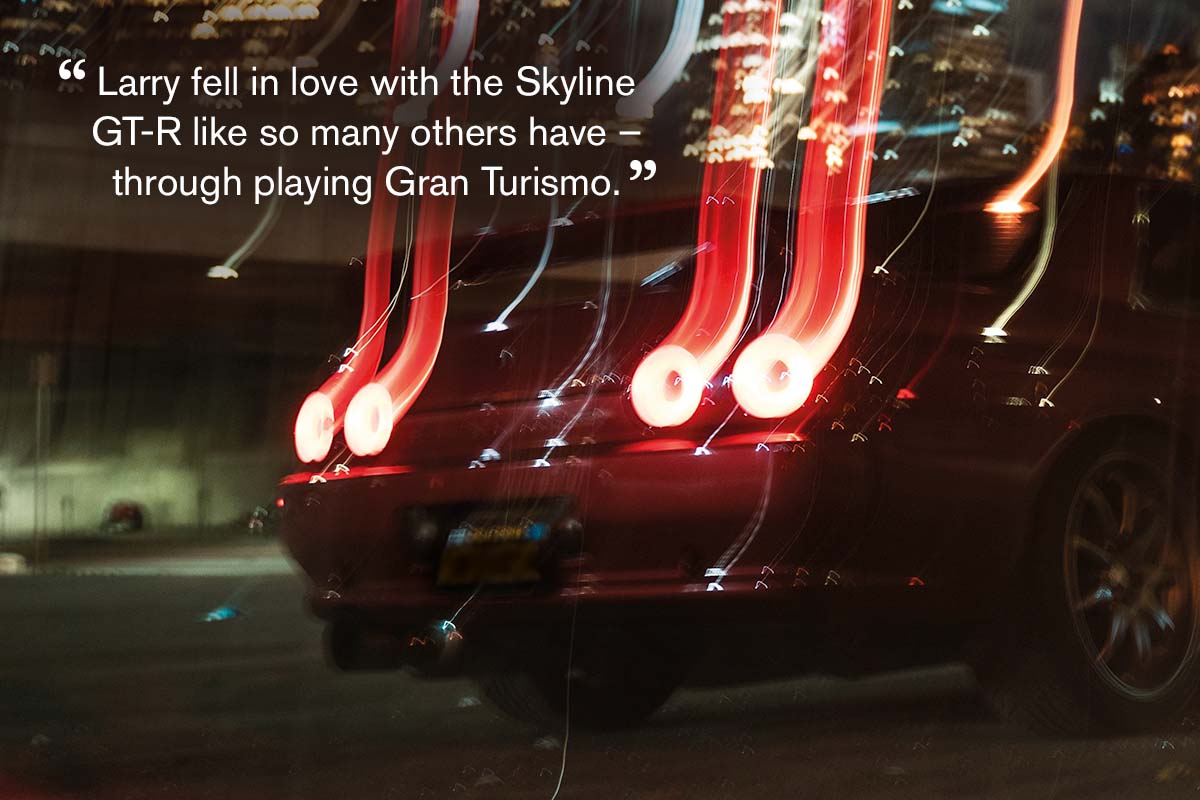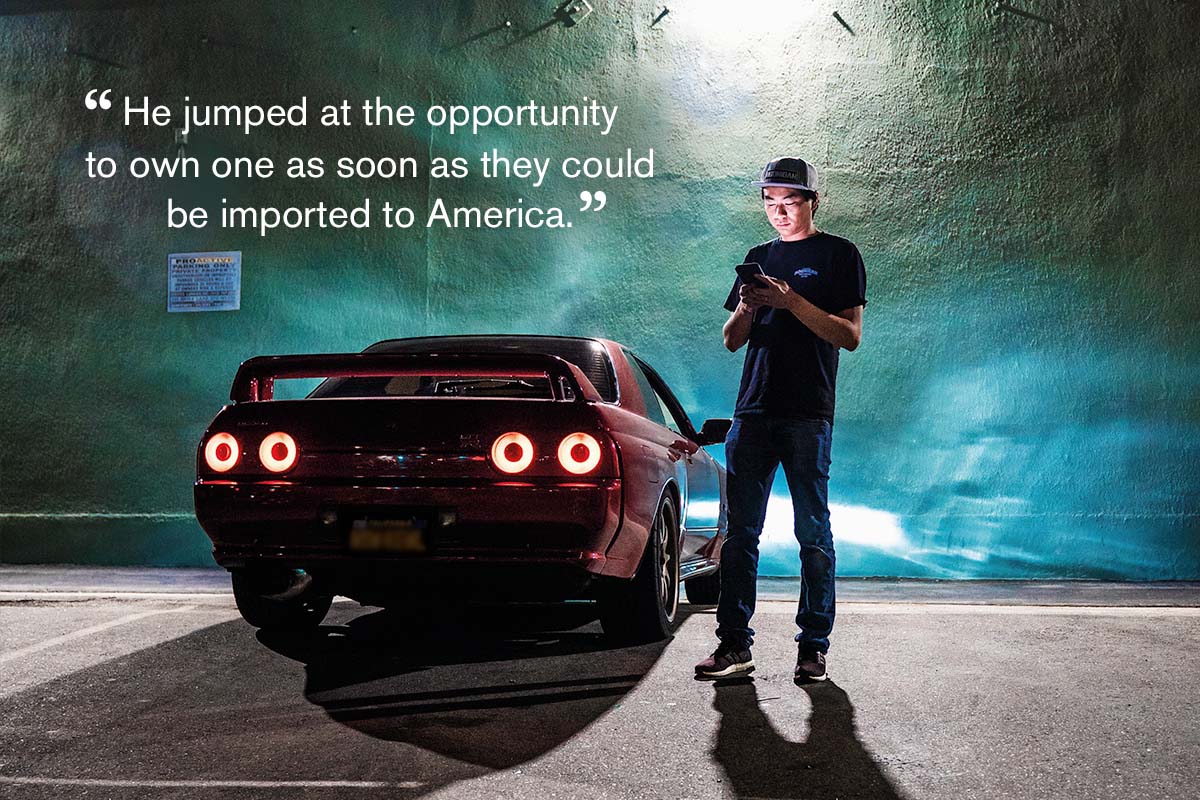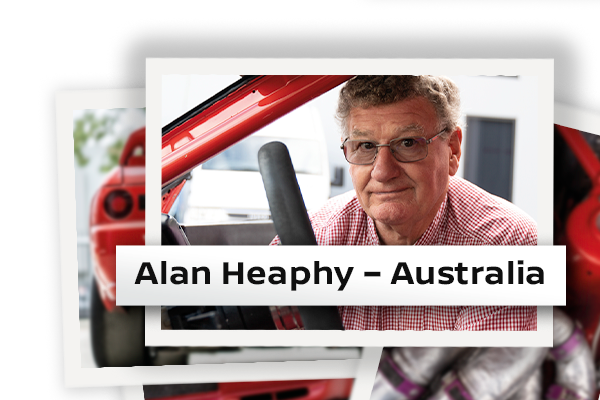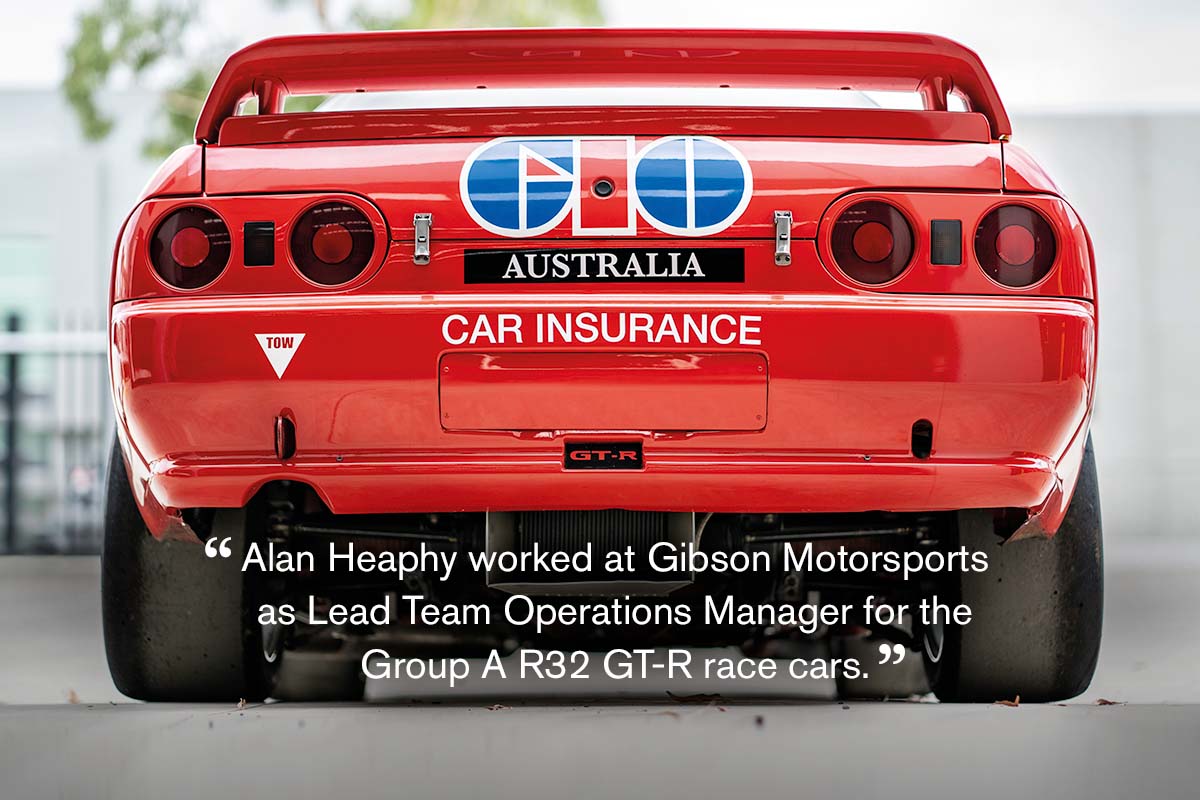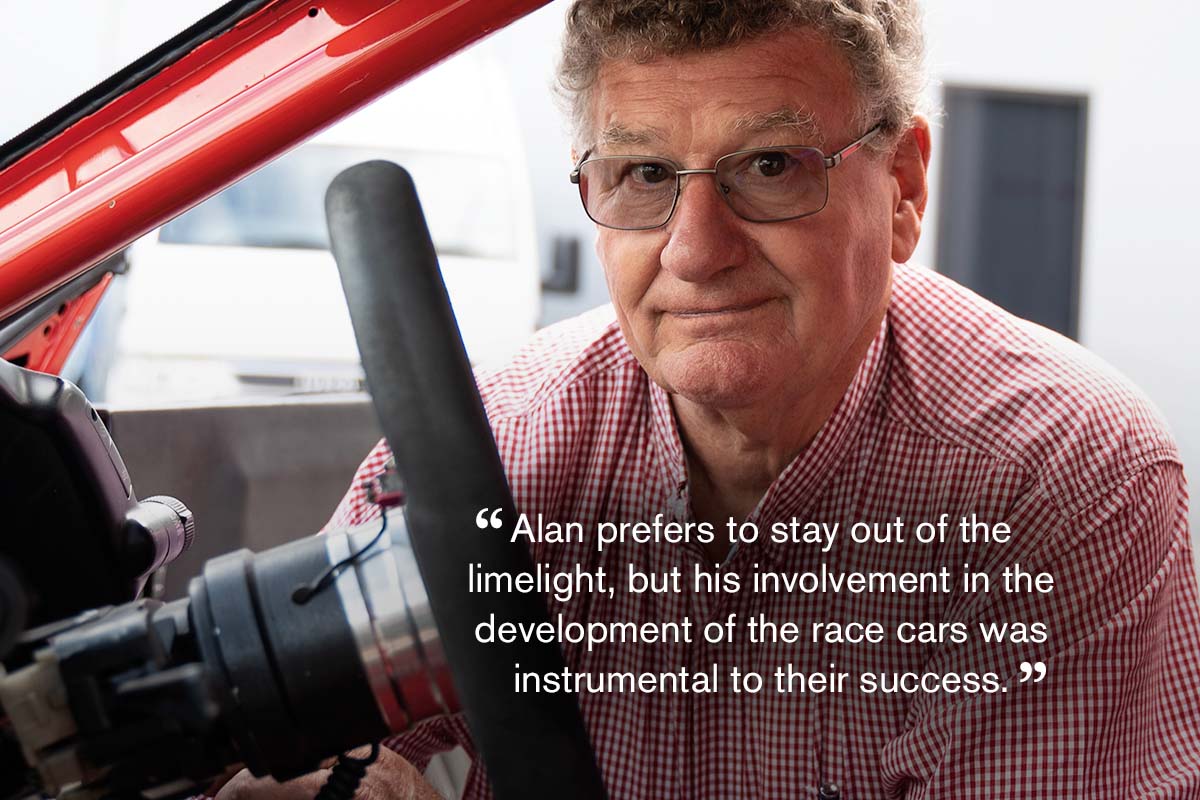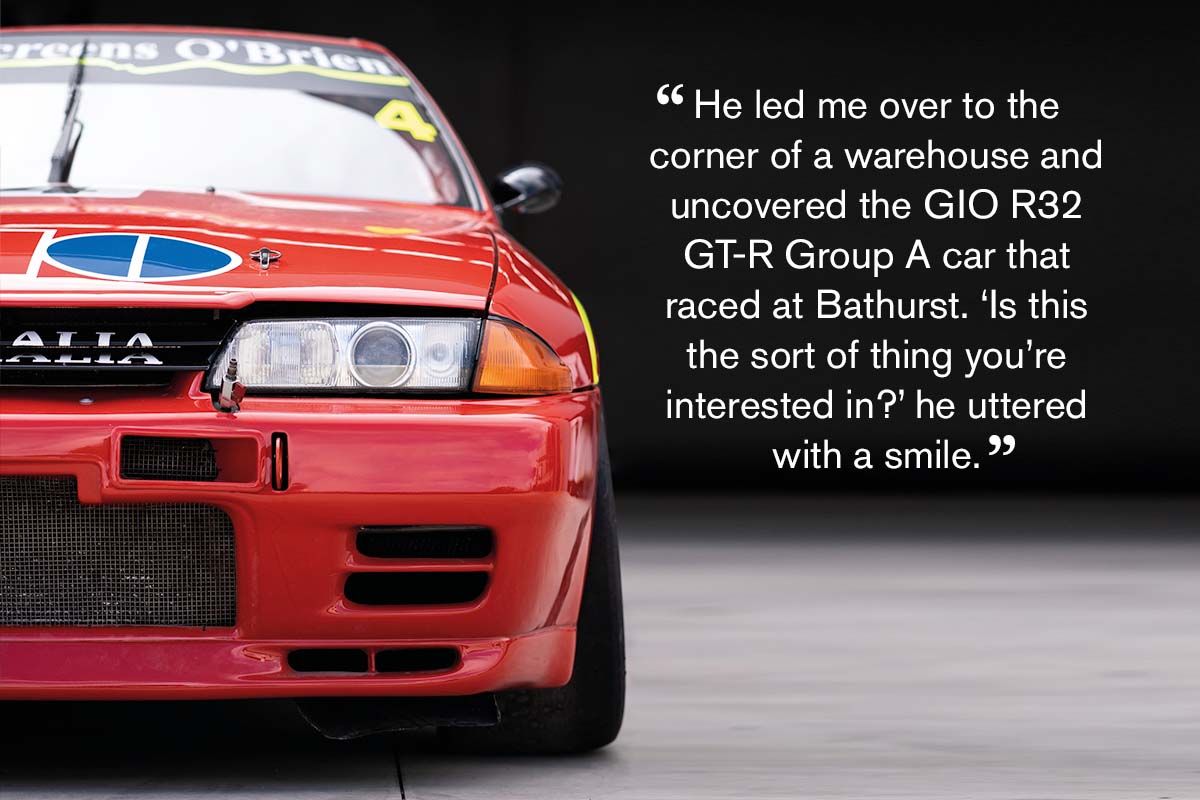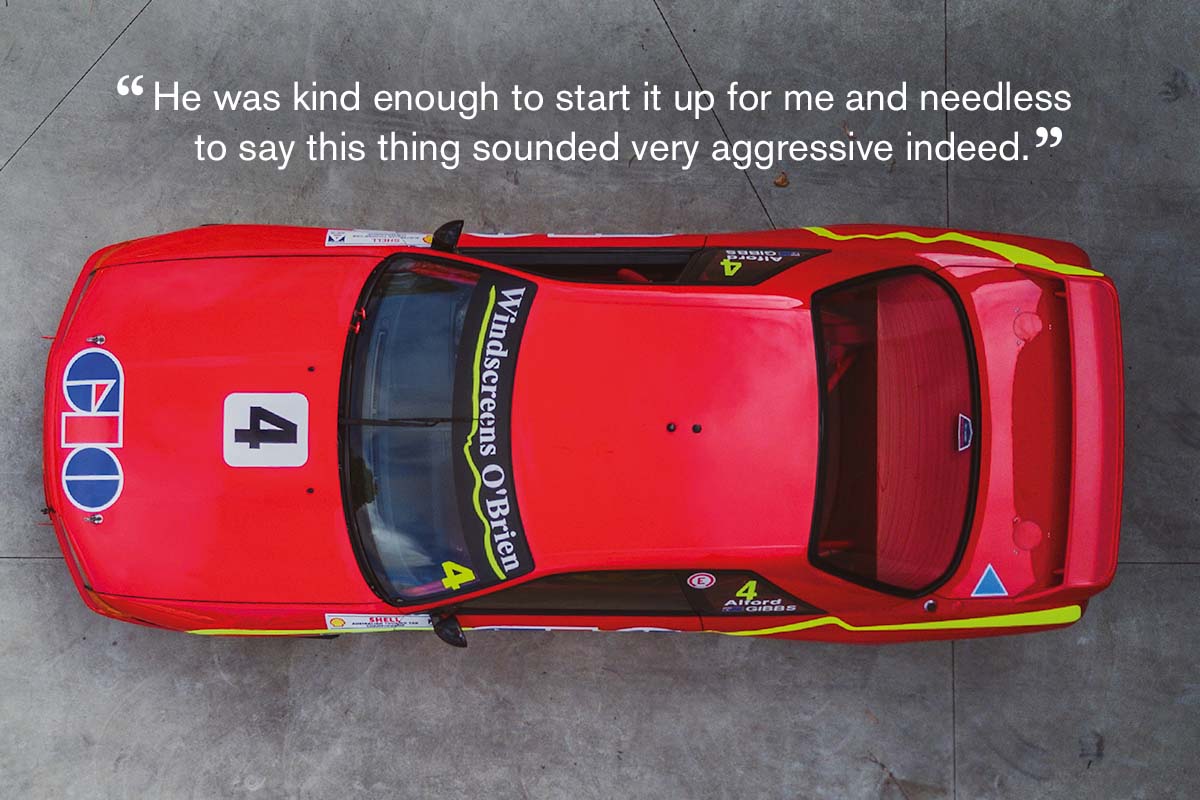 Subscribe to Nissan Stories
Sign up to receive the latest Nissan stories!
Get the latest from Nissan Global