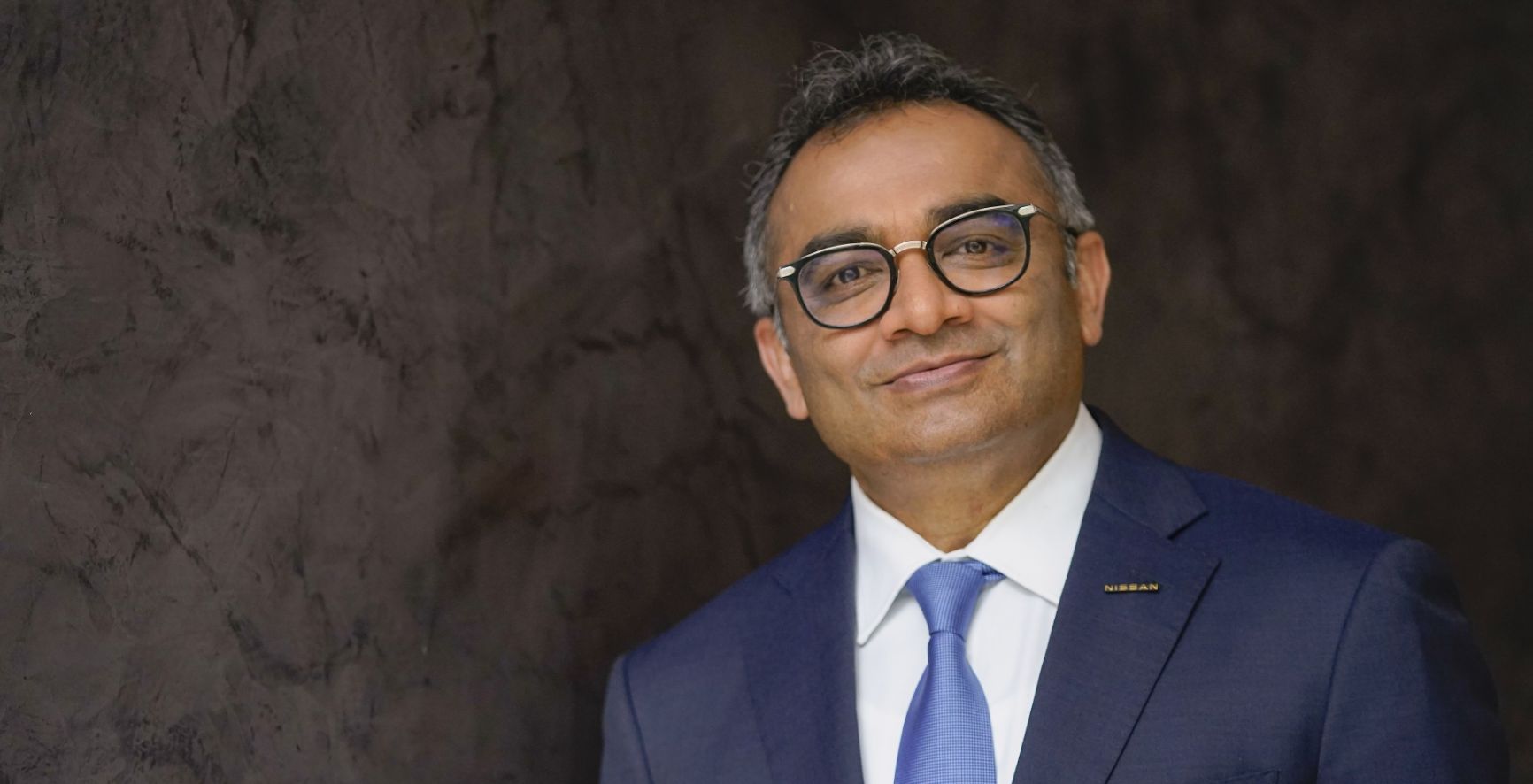 Ashwani Gupta
Chief Operating Officer
Nissan Motor Co., Ltd.
Nissan is in a period of transformation. In December 2019, I was appointed chief operating officer of Nissan Motor Company. As COO, my duty is to oversee and ensure that the actions for this transformation are planned and executed successfully so that Nissan returns to sustainable, profitable growth.

When Nissan announced the Power 88 mid-term plan in 2011, the outlook was based on expectations of high sales performance, rising global demand for automobiles, as well as a need for increased production capacity, particularly in the emerging markets. In response, the company pursued a strategy of aggressive expansion. Although we invested heavily in the plan, due to changes in the global economic environment we were unable to develop them as envisaged. As a result, Nissan was unable to maximize its investments. In addition, due to these significant global investments, we had restraints on the launch of new products in key markets. When we began shifting away from this expansion strategy nearly two years ago we had a global production capacity of 7.2 million units with annual sales of approximately 5 million units, resulting in high fixed costs. Consequently, continuing the business and generating profits under these conditions have been difficult.

For Nissan to overcome this predicament, we have acknowledged our past challenges and changed course. With this awareness and better understanding of economic uncertainties, we have designed the Nissan NEXT transformation plan. Nissan NEXT is a shift to business rationalization through prioritization and focus on core competitive products, technologies, sowing seeds for future growth, and for markets to improve efficiency and profitability. While these entail difficult decisions, it is essential to take these steps decisively and without compromise.

The key focus of our transformation plan is as follows:
Ensure steady profitable growth by changing company business culture from "Volume to Value"
Concentrate on core competencies while enhancing the quality of our business
Maintain financial discipline and focus on net revenue per unit and profitability
Restore a culture defined by "Nissan-ness" for the new era to grow sustainably
By focusing on these areas, we will build a solid business foundation by the end of fiscal year 2023 to be able to compete effectively for the next decade. We are sowing the seeds for the future to bring sustainable growth for Nissan. This is our mission.

To achieve this, Nissan will focus on two key areas. The first is rationalizing the business. We are reorganizing operations from which we do not expect sufficient returns and reducing excess production capacity. As I mentioned earlier, the challenge we have is a capacity of 7.2 million, which was a result of Power 88, the previous midterm plan. By 2023, we expect that global TIV should be around 90 million, which would be the TIV we saw in fiscal 2018 of 90 million. This means we are not aggressively speculating about an increase in the global TIV. As for our estimated sales volume, we opted to have our own capability and capacity to judge our sales performance, as opposed to going strictly for volume. Therefore, we decided to adjust our global capacity to 5.4 million under normal operations by 2023. As we adjust our production capacity, we will also invest in intelligent plants that will enable reforms in working styles and flexible production. Nissan is adapting its production practices to changing business needs through methods such as reducing raw materials and other costs.

We will also rationalize and prioritize our global product line-up based on the customer, market presence and profitability. By the end of fiscal year 2023, we will phase out aging products as well as models unique to single regions. The total number of models in our global portfolio will be reduced from 69 to less than 55, which represents a reduction of approximately 20% from fiscal year 2018. We will focus on core model segments that are more profitable and have global appeal to our customers. These include the C/D segment, electric vehicles and sports cars. As a result, we aim to have a portfolio age of less than four years, which is today more than five years. We will also introduce advanced technologies into these segments and develop products with greater value and competitiveness. For products outside these focus segments, we will work with our Alliance partners, Renault and Mitsubishi Motors, to share their assets, including products and technologies.

Through these efforts, we will significantly reduce fixed costs and other expenses by 15%. We will reduce fixed costs by over 300 billion yen and aim to maintain that cost base going forward. While we are reducing excess facilities and products, we continue to invest robustly in our areas of focus to ensure steady growth.

The second area is prioritization and focus. We will make smart investments to deliver a solid recovery and steady growth in the identified core areas. Essential to support these two reforms will be an emphasis on quality, customer needs and strengthened supplier and dealer relationships. We will prioritize and focus our efforts in three areas: markets, products and technology.

Nissan will focus on Japan, China and North America (including Mexico) as our core markets where we will concentrate resources and ensure healthy business operations. As Japan is our home market, we have to prove this market is accepting all our new technologies and innovations. We will launch new models every year with a very strong electrified pipeline. And we want to maintain our leadership in EV and autonomous driving. In China, Nissan has a very strong presence and we are growing year on year. We see clearly the shift from first-time car buyers to second-time car buyers and we will focus more on higher-end cars in addition to the core models, such as Sylphy and X-Trail. We also see that Chinese customers are asking for more and more technologies in terms of powertrains and connectivity. Therefore, we decided we will introduce e-POWER in China and end-to-end customer connectivity to address the market. And in the U.S., we are executing a business transformation, led by the shift in mindset from volume to value. We have made progress in the first half of the fiscal year. While our market share was less than last year, we did not incentivize sales and as a result, our net revenue per unit increased. This shows clearly the profitable quality of sales we have started in the U.S.

In South America, ASEAN and Europe, we will maximize the use of Alliance assets, while developing businesses at an appropriate size as these markets grow. In these regions and also in the Middle East, we will concentrate our management resources on markets where Nissan has growth potential. We have withdrawn from South Korea, where we see limited opportunities, and we have reduced the size of our operations in some ASEAN markets. In line with the new business footprint, we have revised our management structure in the regions to increase efficiency. For example, given the importance of the North American region to the transformation plan, I will personally oversee North America as chairman of a newly restructured five-member regional board of directors, which includes an independent outside advisor.
As we move forward with the Nissan NEXT plan, we have been concentrating resources on our core vehicle models. We are starting with at least 12 new vehicle launches in 18 months, including Infiniti models, which will feature the latest technology. Sales commenced last fall in the U.S. for the all-new Rogue, Nissan's best-selling vehicle there.
We strongly believe in sustainable mobility and strive to contribute to a world with zero emissions and zero fatalities. Our objective is to save the planet, save the people and enrich the mobility experience through our extensive research and development and advanced engineering efforts, which include our electrification, autonomous driving and connected strategies. Last July, we revealed the all-new Ariya crossover, which is much more than an EV. The Ariya has cutting-edge styling, high-technology content including ProPILOT 2.0, a choice of powertrains, and much more. We expect the Ariya to play a key role as a brand driver and the new face of Nissan in the new era.
In the Ariya, the technology highlight is the fusion of our electrification and advanced driver support technologies, which links to future autonomous driving. Global sales of the LEAF, which we launched in 2010 as the world's first mass-market 100% EV, have exceeded 500,000 units. By the end of fiscal year 2023, we are on track to launch more than eight pure EVs, meaning they emit zero emissions.
Another pillar of our electrification strategy is e-POWER. Primarily sold in Japan until recently, cumulative sales of e-POWER models have surpassed 390,000 units. Last year, we introduced the Kicks e-POWER in Japan, Thailand and Indonesia. And last December, sales commenced for the all-new Note compact car in Japan. The new Note will come exclusively with the e-POWER electrified powertrain. As the company's best-selling model in its home market, this car continues to play a key role in the Nissan NEXT global business transformation plan. We are also planning launches of models equipped with e-POWER in Europe and China.

By the end of fiscal year 2023, Nissan expects to deliver more than 1 million electrified vehicles, including EVs and e-POWER models, to customers around the world each year. By electrifying the powertrains of our vehicles, we want to promote vehicle evolution and continue to deliver driving excitement and pleasure to customers.

Nissan is also committed to autonomous driving in terms of its practicality and product application. The Nissan Skyline is equipped with ProPILOT 2.0 in Japan, which is the world's first advanced driver support system to combine navigated highway driving with a hands-off function. As of March 2020, we sold more than 660,000 vehicles equipped with our ProPILOT and assisted driving features. Autonomous drive systems will be introduced in more than 20 models in 20 markets by the end of FY2023. We are forecasting more than 1.5 million ProPILOT-equipped vehicle sales per year by the end of FY2023. The know-how we accumulate from markets around the word will assist in the development of future autonomous driving technologies.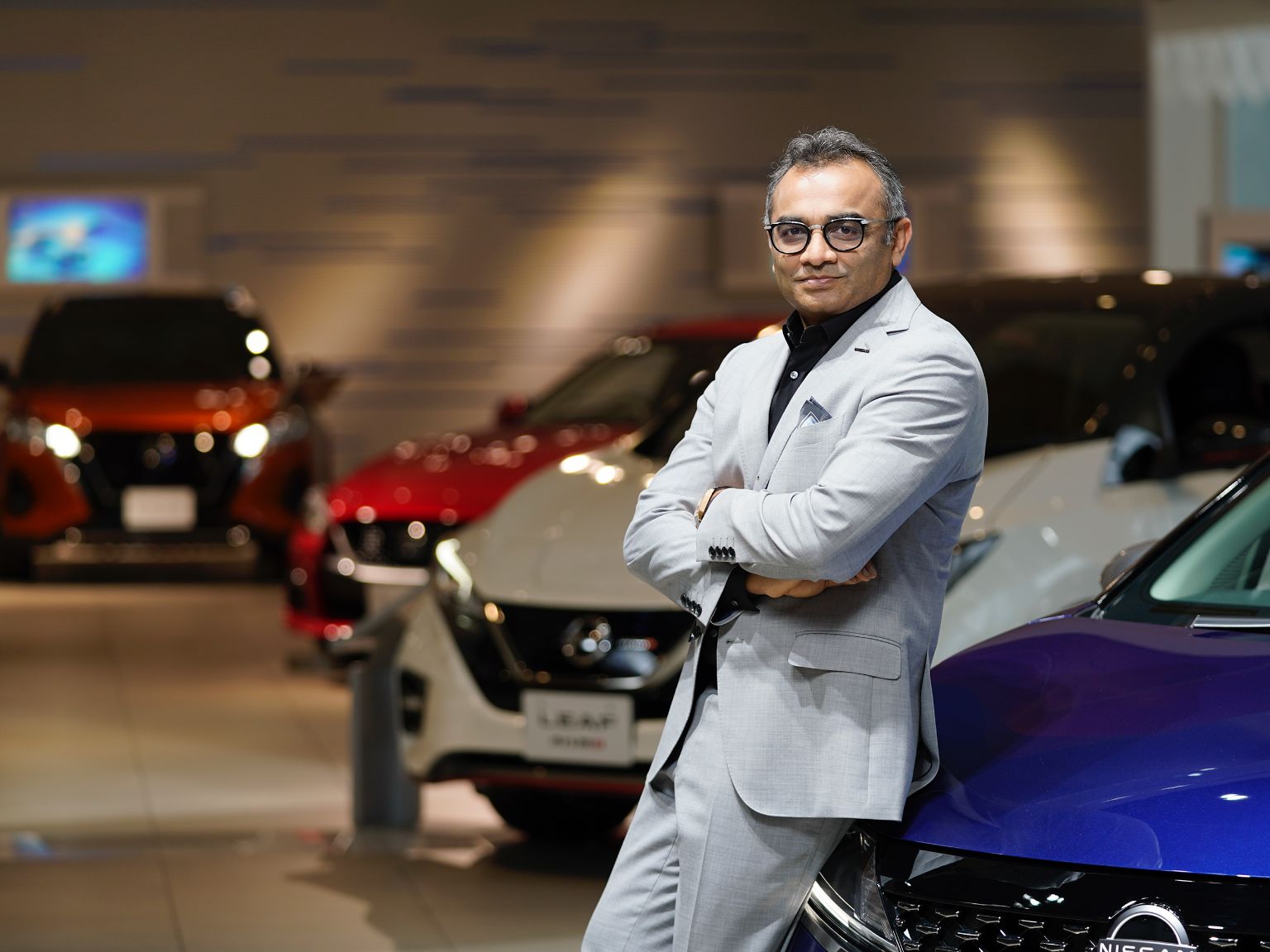 The COVID-19 pandemic has affected people all around the world, forcing us to make changes to our lives. For example, last December, we launched Nissan@Home, a complete online shopping program for customers who, if they choose, will never have to leave the comfort of their home to buy a vehicle from a Nissan dealership. At Nissan, the pandemic's impact has again reminded us that our purpose is to drive innovation that enriches people's lives through mobility and to bring vitality to society. For the next 10 years, the key drivers will be electric vehicles—with which we have been ahead of the market—and driver support technologies. For new technologies to bring vitality to society, we will need to do what hasn't been done before. For example, in May of 2018, Nissan started the Blue Switch program. The program promotes the use of electric vehicles to address issues related to disaster prevention, energy management, climate change, tourism, and population declines. In 2019, soon after the powerful Typhoon Faxai hit Japan and cut power for many residents, we sent dozens of Nissan LEAF EVs to help provide electricity. And in Yokohama we have been carrying out "Easy Ride" smart ride-hailing service field tests for three years, which represent our efforts in the area of new mobility based on autonomous drive technologies. With the fusion of our electric vehicles, autonomous drive, connected and shared initiatives, we believe we can create a society in which all have freedom of mobility.

By implementing all of the actions outlined in the Nissan NEXT transformation plan, Nissan aims to achieve a realistic and profitable market share by the end of fiscal year 2023. We also aim to return to healthy levels of positive free cash flow in the second half of 2021 and automotive net cash based on current assumptions. Last November, we announced the FY20 first-half financial results. I believe that we are comprehensively following through on our Nissan NEXT plan. The results showed that we are improving our quality of our sales and reducing inventory and fixed costs. Automotive free cash flow improved significantly and profitability grew from the first quarter to the second quarter. Additionally, our global sales in the second quarter grew compared to the first quarter at a better pace than the overall total industry volume of sales. Our operations are making a comeback by making necessary changes and conserving our cash resources amid the COVID-19 pandemic, yet with the safety of our people as first priority.

However, we are still fully aware of the scale of the challenge and the volatile market conditions in fiscal 2020. Through Nissan NEXT, we will continue with fixed-cost reductions, increase profitability while enhancing quality of sales, and maintain sufficient levels of liquidity. The key for Nissan NEXT is that we are passionate, we are innovative and we will be challenging. We will sow the seeds for the future and take all the steps necessary, without compromise, to rebuild a solid foundation that enables Nissan to effectively compete for the next decade. Please take to heart that Nissan is making good progress in improving our business performance and we are steadily transforming the company.

Thank you for your continued support of Nissan.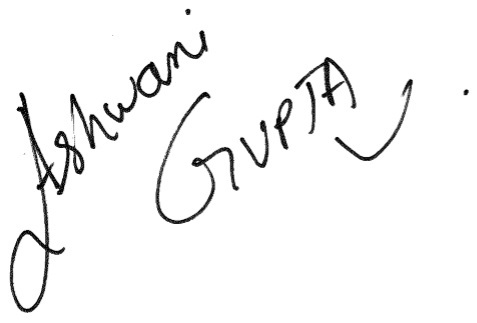 Chief Operating Officer
Nissan Motor Co., Ltd.
Ashwani Gupta LinkedIn