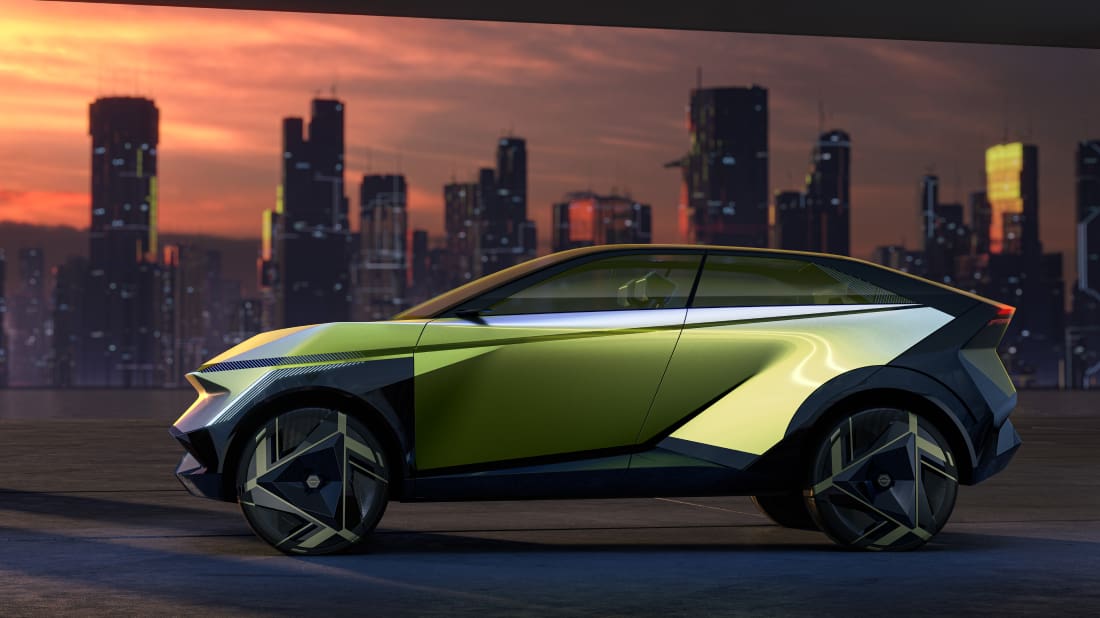 Empowering your transition to sustainability
Sophisticated design that's sustainable
The styling of the Nissan Hyper Urban perfectly complements the sophisticated tastes of professionals who prioritize environmental sustainability.
With a sleek and modern design, the vehicle makes a bold statement and blends seamlessly into its surroundings.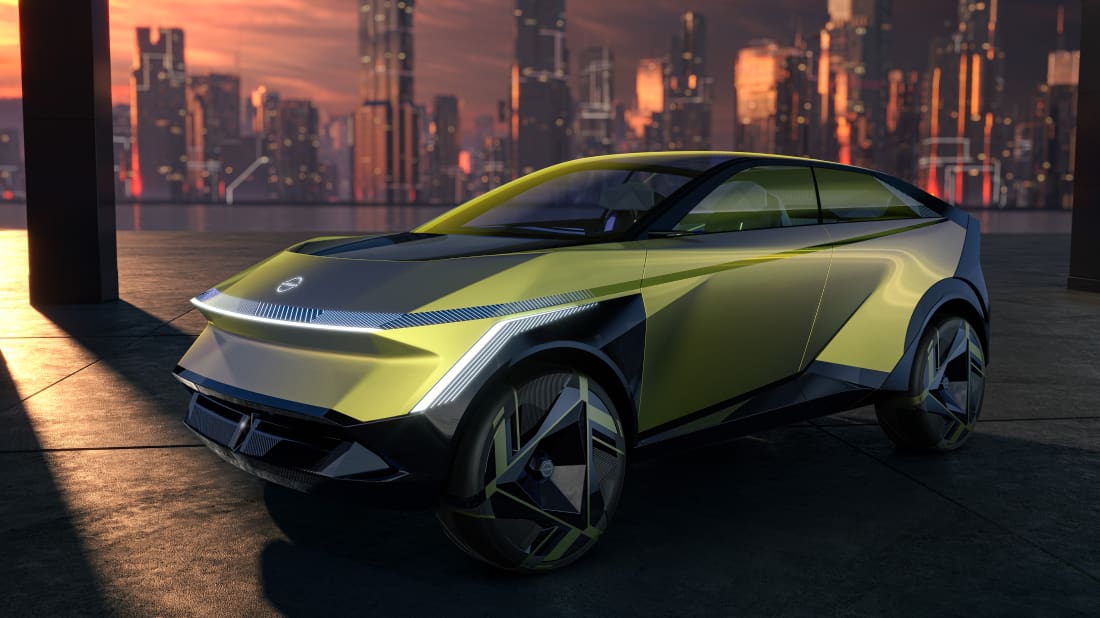 Rugged dynamics with urban aesthetics
The lime-yellow body creates a stunning visual effect that changes depending on the angle of light. A sleek and sporty silhouette is enhanced by a black strip that runs along the slide contours from the headlight to the rear combination lamp. Wide tires complete the look and add to the vehicle's sporty appeal.
The vehicle's interior blends in with urban living spaces and features a modern instrument panel inspired by kaleidoscopic triangles. The display can be customized to the driver's mood for a personalized driving experience.
The Nissan Hyper Urban seamlessly combines utility and relaxation. When parked, it provides a comfortable interior space. The front seats are collapsible and fold into the back seats, creating a private lounge space.
A V2H (Vehicle-to-Home) function can supply power to the home, leading to significant energy cost savings. AI enables the Intelligent Charging Management System to autonomously charge the vehicle and power the building, providing efficient power management.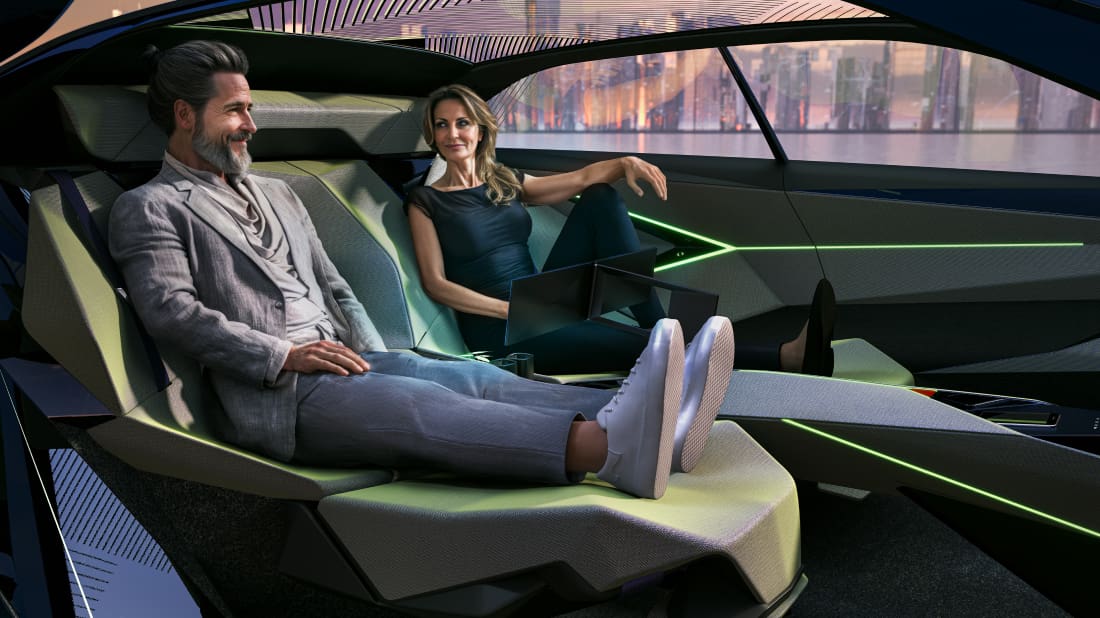 Revolutionize the ownership experience
The 100% electric Nissan Hyper Urban concept aims to revolutionize the ownership experience, offering new upgrades, changing both physical and digital features throughout its life, and keeping both the car and your lifestyle fresh and exciting.
In your home or on far-away journey, it's sharp design and roomy interior offer a tranquil space that supports a low-carbon lifestyle through vehicle-to-everything tech.