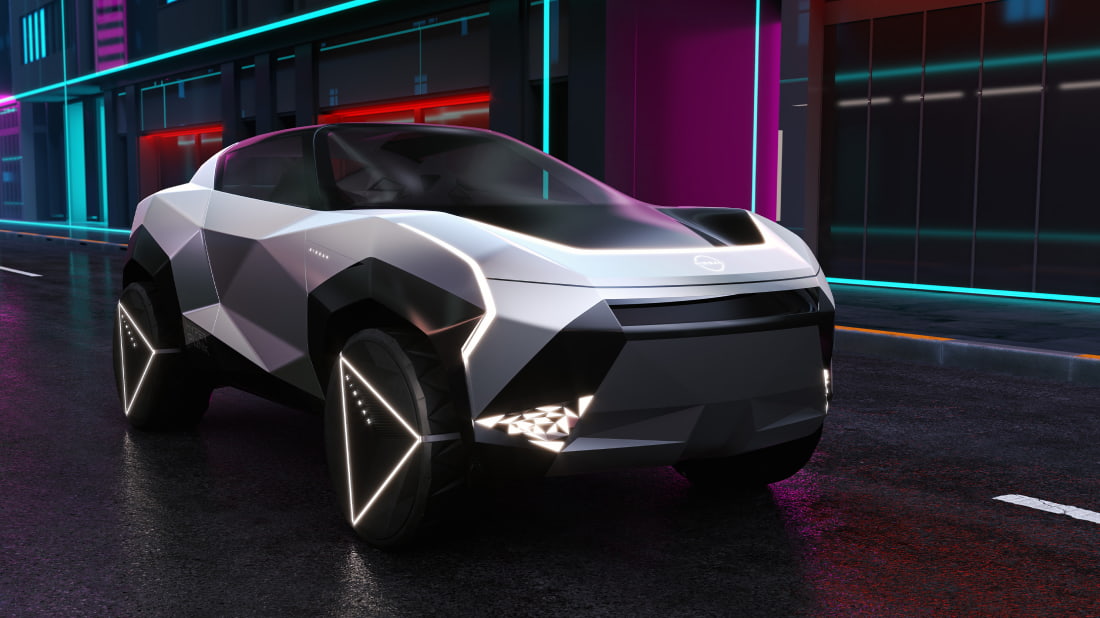 Designed for content creators and artists
The Nissan Hyper Punk is an all-electric compact crossover tailored for content creators, influencers, artists and those who embrace style and innovation. The concept offers a seamless connections between the virtual/physical and inside/outside worlds.
Inspires self-expression in all worlds
The interior blends Japanese aesthetics with technology. Onboard cameras capture the scenery around the car and AI converts them into manga-style patterns and are displayed across a three-screen cockpit, creating a space where reality meets the metaverse.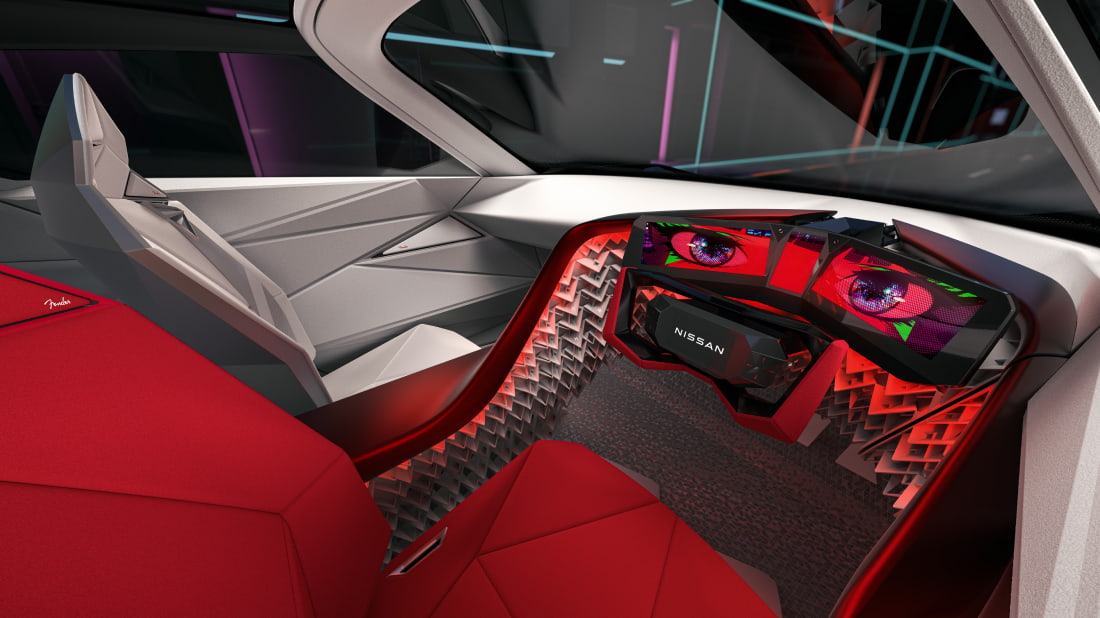 Designed as a mobile creative studio
The EV concept emphasizes self-expression through high customization and connectivity to enhance creativity. With AI and headrest biosensors, the concept can detect the driver's mood and select the right music and lighting.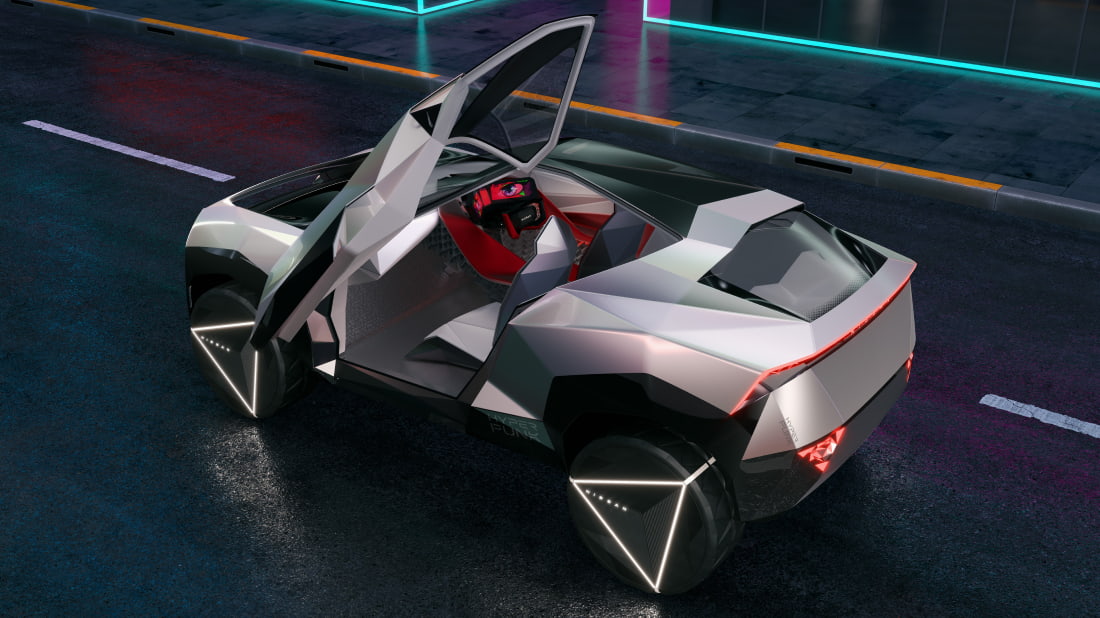 The Nissan Hyper Punk has a bold, multifaceted and polygonal surface that transforms its appearance. Designed for stability with compact overhangs and 23-inch wheels is ideal for city and off-road driving. The concept's outstanding aerodynamics and powerful, non-minimalist style resonate with the user' aspiration for self-expression.