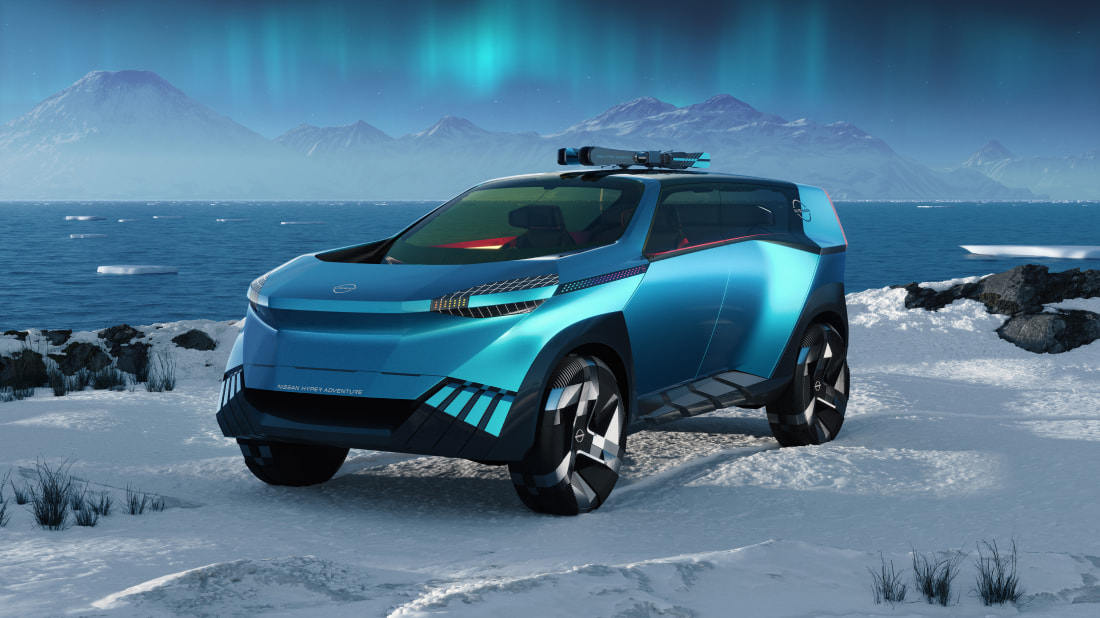 Outfitted for the eco-minded outdoor travelers
Designed with adventure in mind
The Nissan Hyper Adventure concept is a sports SUV designed for people who enjoy outdoor adventures and an eco-friendly lifestyle. Designed to support a range of thrilling pursuits—comfortably and safely with a dependable supply of energy.
Power anytime and anywhere
The Nissan Hyper Adventure concept uses Vehicle-to-Everything (V2X) technology to sustain the power needs of outdoor enthusiasts. A large-capacity battery doubles as an energy source for powering gadgets and lighting up campsites.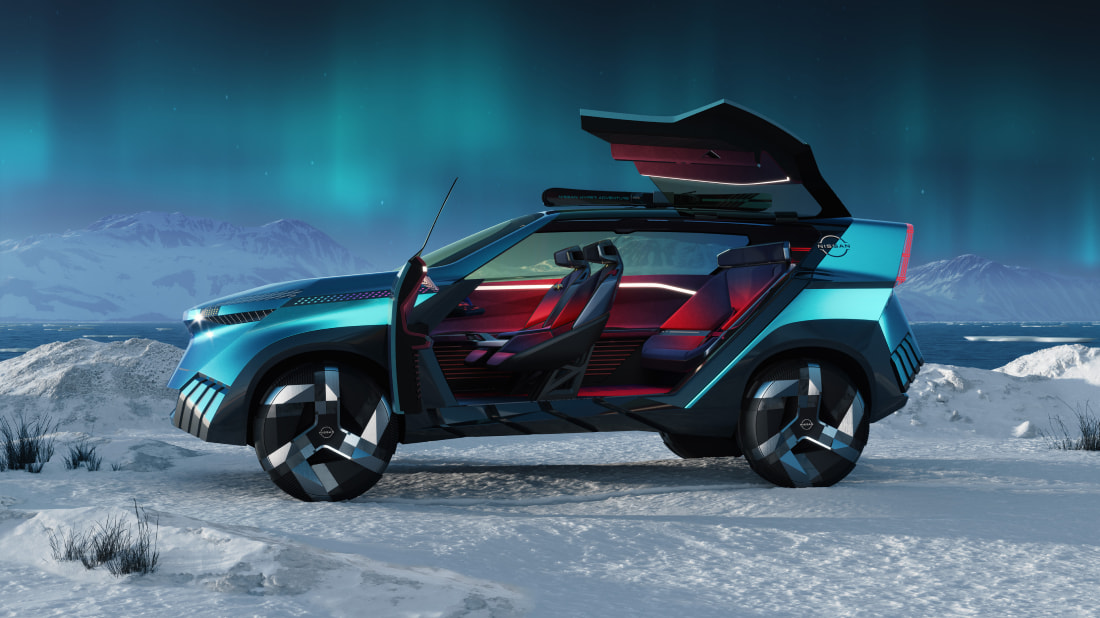 The ultimate companion for your off-road adventures
When traveling over a snowy mountain pass or the muddy trail of lush rainforest, Nissan's advanced e-4ORCE all-wheel-control system helps ensure that travelers reach their destinations smoothly, safely, and in style.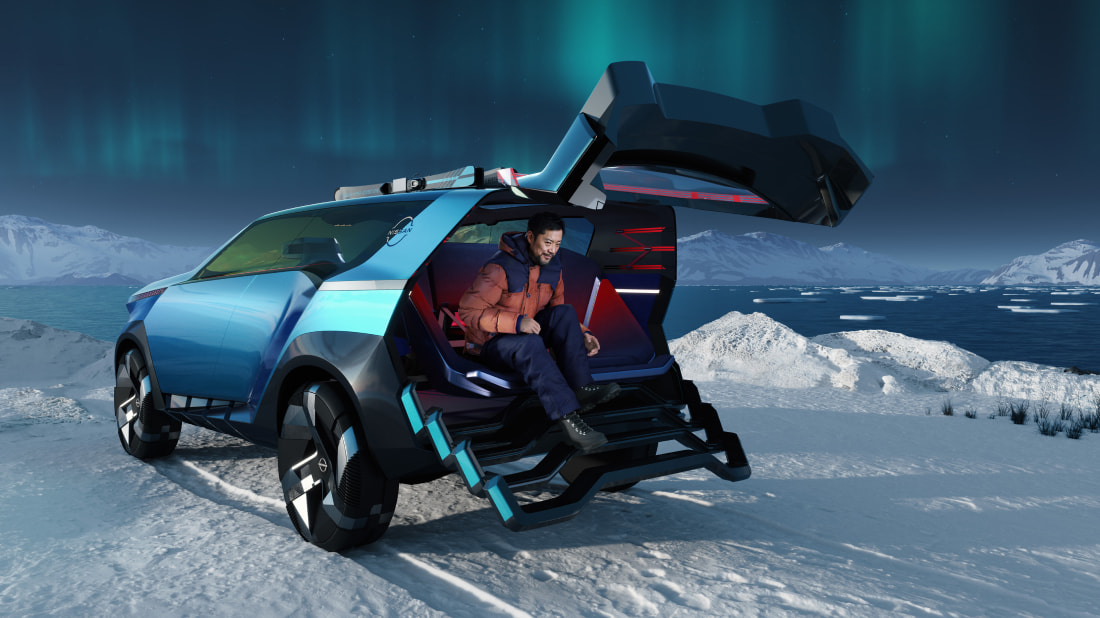 The Hyper Adventure Experience
The exterior features dynamic body panels that express activity, with a distinctive diagonal line on the side accentuating the spacious cabin. It achieves high aerodynamic performance through the front spoiler and integrated glass surfaces. Equipped with crampons, Nissan Hyper Adventure can drive through snowy areas with ease.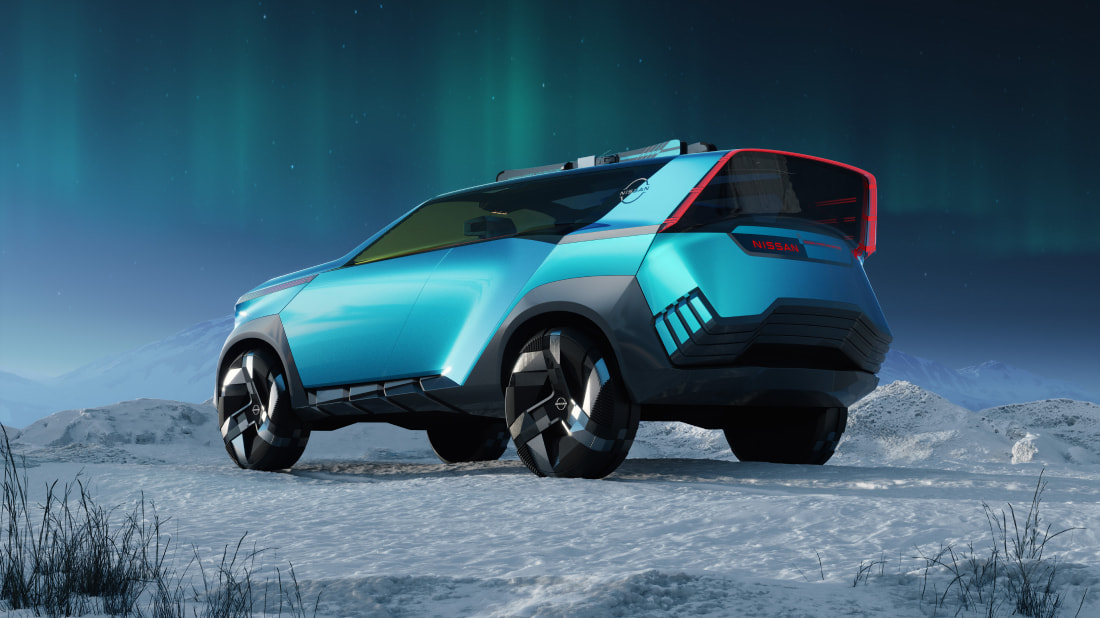 The interior is designed to make driving easy and comfortable with unique features and ample cabin space. The instrument panel is seamlessly connected to the windshield, providing a wide field of view. The rear bench seat can rotate 180 degrees, creating a comfortable sitting area and additional cargo space for outdoor equipment.