Nissan Passionate Challengers
EPISODE 02
Learn the history and latest technology initiatives
of the Yokohama Plant, Nissan's Birthplace
(Group photo from left) Yukio Takagawa,Momose Omachi,Maya Nishimoto,Yurika Terato,Kaori Kasai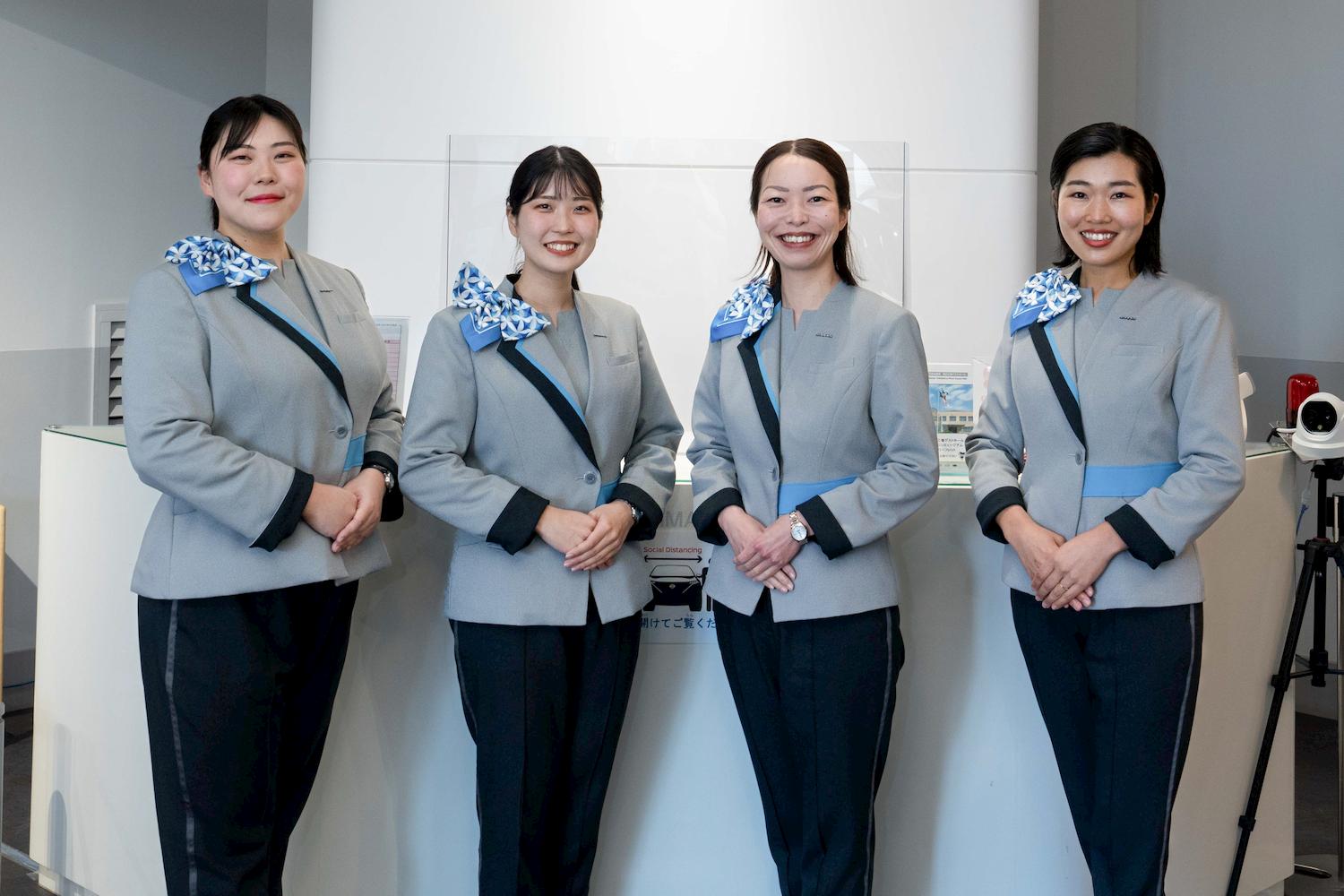 The Plant offers many fascinating points
Nissan was founded at the Yokohama Plant in 1933 as the first automobile manufacturer in Japan of mass production of vehicles. Since its founding, the plant has supported Nissan's technology as a "mother plant" for manufacturing powertrains such as engines, the hearts of vehicles, and motors.
Taking the visitors through the Yokohama plant Guiding the visitors is the Plant attendant(PA).
"Based on the theme of Nissan's past, present, and future, we introduce the process of completing the hearts of cars." (Kaori Kasai, PA leader)
"The most interesting point of the Yokohama Plant is that you can experience cutting-edge manufacturing while cherishing history." (Yurika Terato, PA subleader)
"I think that making the heart of vehicle has a different appeal than a body assembly plant. I try to imagine interesting ways to convey this." (Momose Omachi)
"The various attractions at the Plant excite visitors in different ways. We try to appeal to different generations, by showing the robots in the plant to children and introducing the history of Nissan to long-time fans of our vehicle line-up." (Maya Nishimoto)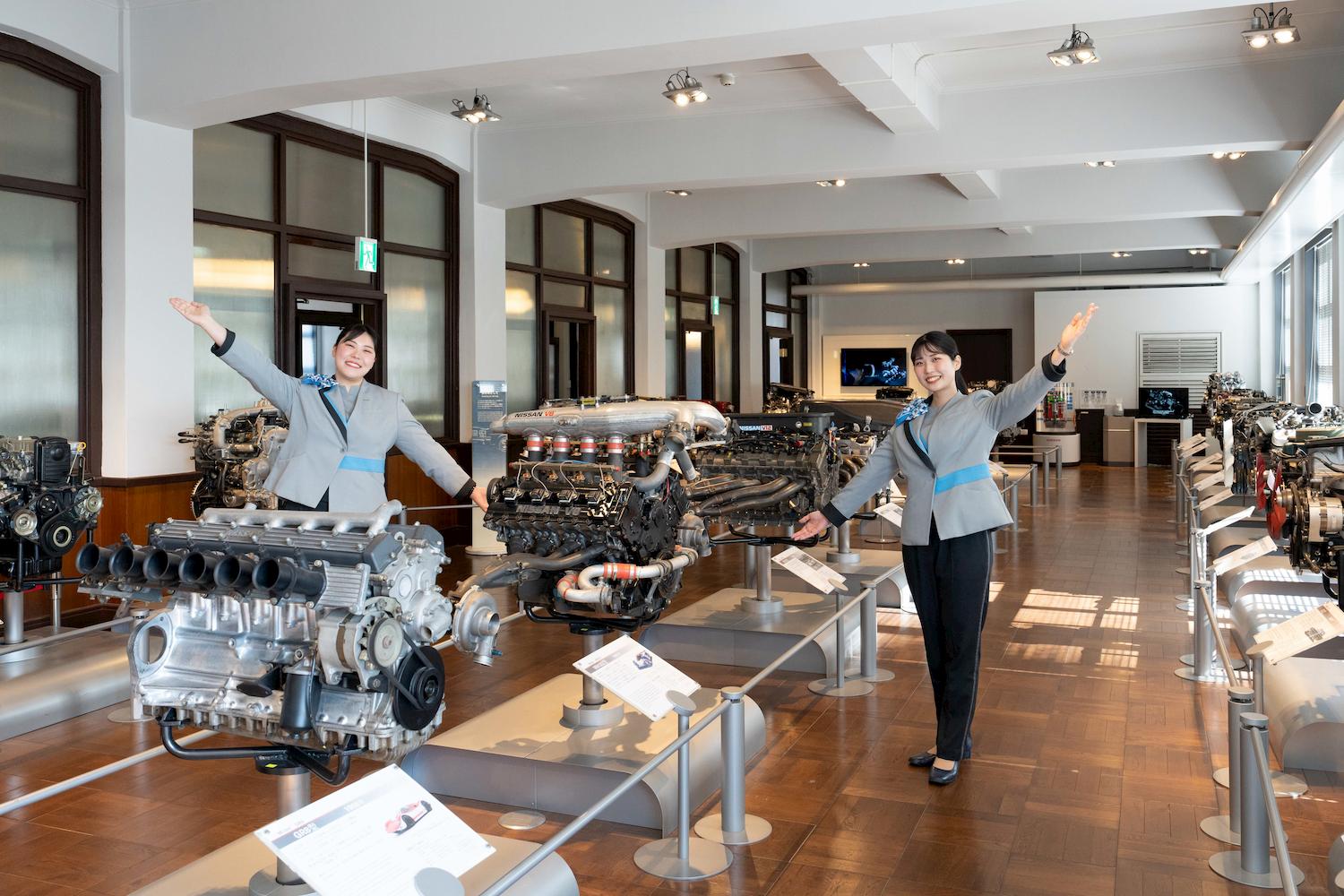 A fusion of advanced technology and history
Nissan has announced it will promote exciting electric vehicles and technological innovation under the Nissan Ambition 2030 vision. The plant changes in line with changes in the technology installed in vehicles. The guided tour information that PAs provide to visitors also gets updated.
"For example, the e-POWER engine installed in the X-Trail is manufactured at the Yokohama Plant. We ask the professional team to teach us about the key points on installing this world's first technology. In addition, we review the latest technology used at the plant by talking to the team in charge and devise ways to explain it to visitors." (Takagawa)
Everyday, PAs not only learn the latest information, but also hear stories from visitors to the plant.
"For example, 'I once drove a third generation Skyline' or the 'Skyline C110 is a good car.' There are many people who passionately share their personal memories and those of Nissan. These people have a deep attachment to Nissan's technology and are very interested in the latest developments." (Kasai)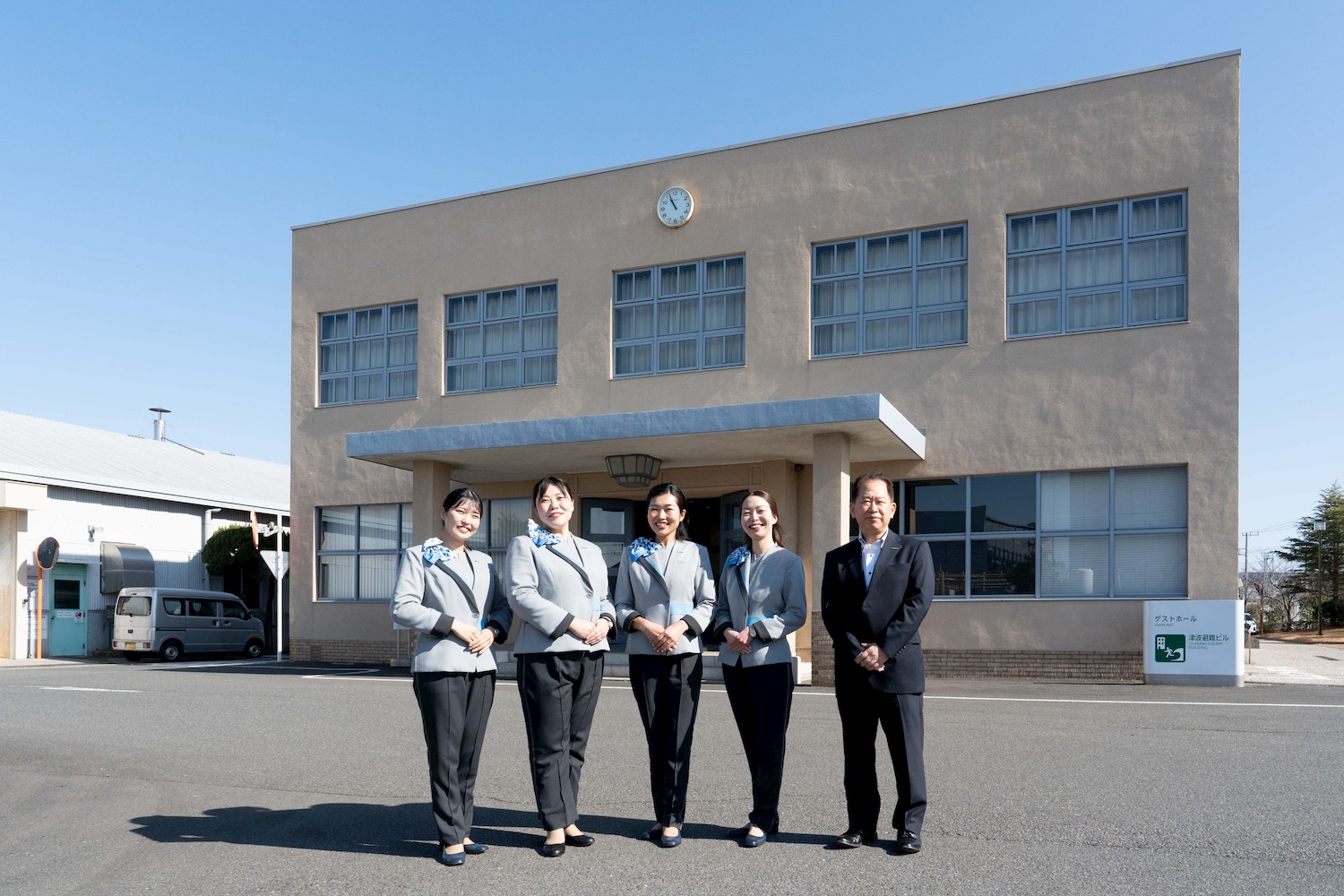 A place to rediscover Nissan's attractions
The history of Nissan shows that it was the first in the world to tackle electrification. Founder Yoshisuke Aikawa's spirit of "doing what others don't dare to do " is alive here. Introducing the company's traditions is also an important role of the PAs.
"Nissan has a long history of electrification technology, such as the Tama Electric Car, introduced immediately after World War II, the Nissan LEAF in 2010, and the Nissan ARIYA in 2021. It is exciting to think about the kinds of vehicles we can look forward to." (Terato)
"Also, we are working on various technological developments with the aim of achieving 'environmentally friendly cars' and 'a car society with zero car accidents.' Many of our visitors are new to our autonomous driving support technology, ProPILOT 2.0, and are surprised by how far it has advanced." (Kasai)
"Nissan's history" and "cutting-edge technology at the site of powertrain production" can only be experienced in the company's birthplace. The Yokohama Plant is where visitors can rediscover all the attractions of Nissan Motor.