PROFILE
The Oppama Plant, which began operations in 1961 in Yokosuka City, Kanagawa Prefecture, has been a pioneer in the production of advanced vehicles, such as the Nissan LEAF, the world's first mass-market electric vehicle.
Since operations began, the plant's goal of producing quality vehicles that deliver a high level of customer satisfaction continues to guide innovations in manufacturing and development of new processes.
DATA
Area:
approx. 1,699,000 m²*¹
Employees:
As of June 1, 2021: approx. 3,700*¹
*¹: Includes the Research Center, Oppama Proving Ground, and Oppama Wharf.
Production Capacity:
approx. 240,000 vehicles/year (excluding overtime and holiday operation)
How to enjoy the virtual tour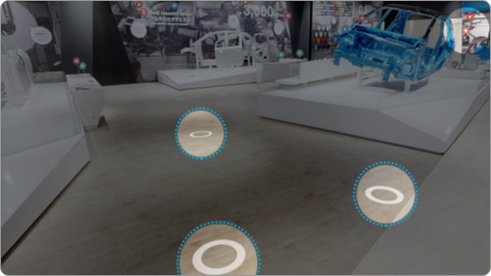 Click the white circle to move in the Guest Hall.
You can also use arrow keys on a computer to
move.

View the entire space in 3D.

Switch to the first-person view.

Switch to the 3rd-person view.

Click the colored icons to see
the details of the cars and
processes.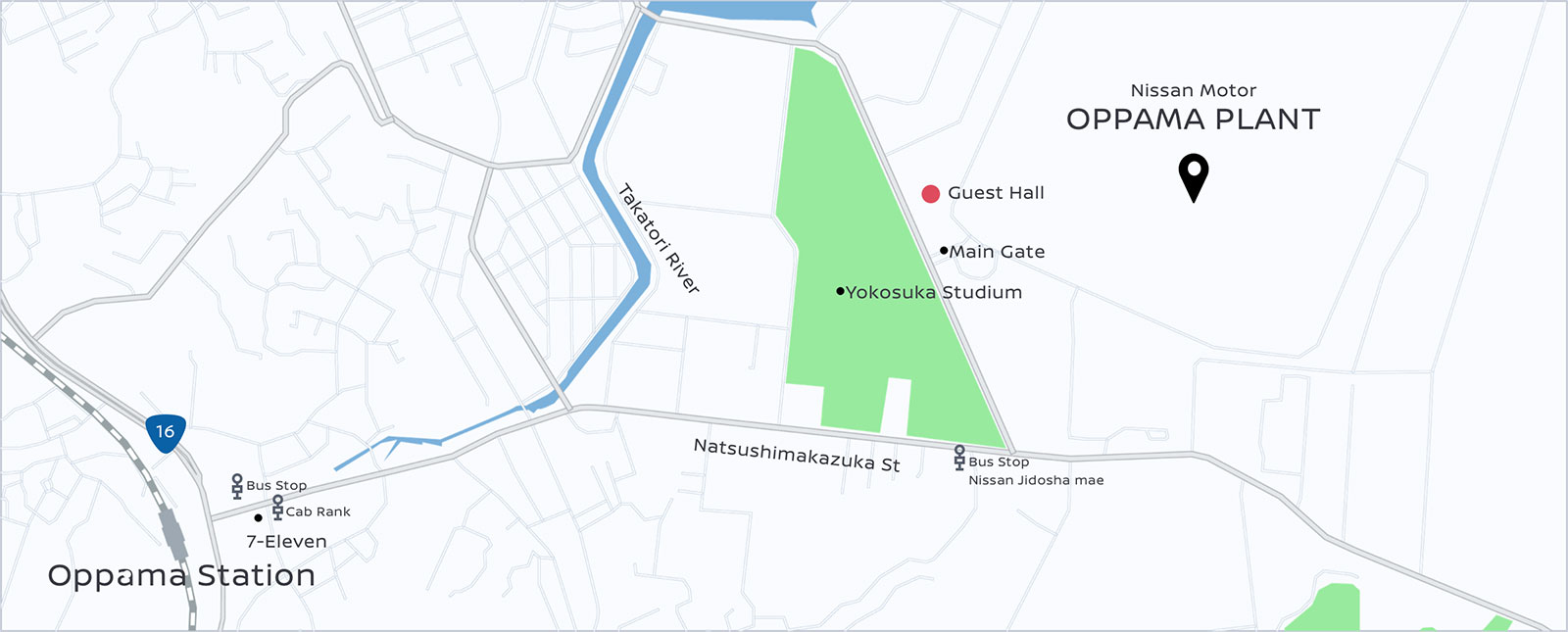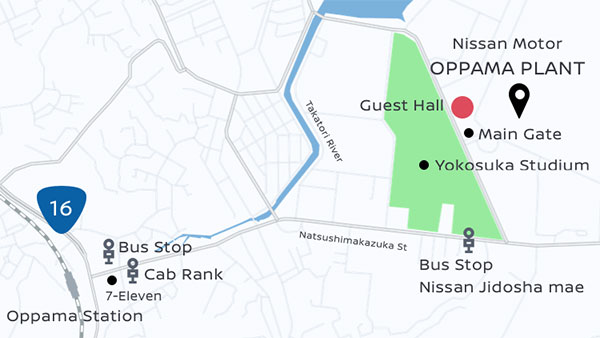 ADDRESS

1, Natsushima-cho, Yokosuka-shi,
Kanagawa 237-8523

ACCESS

By train

Approx. 20 min. walk from Oppama Station on the Keihin Kyuko Line.
* Be careful, limited express (kaitoku) trains do not stop at Oppama Station.

When heading toward Tokyo
Change at Kanazawa-bunko Station or Kanazawa-hakkei Station to a limited express (tokkyu) train bound for Misakiguchi or a local train bound for Uraga
* Be careful, trains heading to Zushi-Hayama do not go to Oppama Station.

When heading away from Tokyo
Change to a local train at Yokosuka-chūo Station.

By bus from Oppama Station

Take a Keihin Kyuko bus from the No. 2 bus stop at Oppama Station. It takes about 5 min.
Take a bus bound for "Ta 17 Taura Station (田17 田浦駅)" or a "O 7 Fukaura Loop" (追7 深浦循環) Bus from the No. 2 bus stop.
Get off at the Nissan Jidosha Mae bus stop.

By car

When heading toward Tokyo
About 15 min. from Sachiura Interchange on the Metropolitan Expressway Bayshore Route
About 15 min. from Asahina Interchange on Yokohama Yokosuka Road.

When heading away from Tokyo
About 15 min. from Zushi Interchange on Yokohama Yokosuka Road.

Enter the following phone number in a car navigation system to set the destination to the area around the main gate of the Oppama Plant.
Kanagawa Nissan Oppama
Office Phone: +81 (0)46-866-1123
The Guest Hall is located immediately to the left after entering through the Oppama Plant main gate.

REQUESTS

Nissan Motor Co. , Oppama Plant, Guest Hall
1 Natsujima-cho, Yokosuka-shi, Kanagawa 237-8523
TEL: +81 (0)46-867-5013
FOR DOMESTIC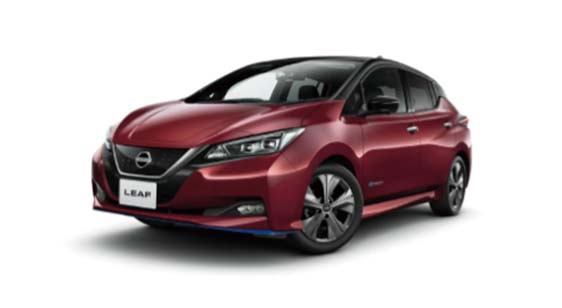 NISSAN LEAF
Renewed October 2021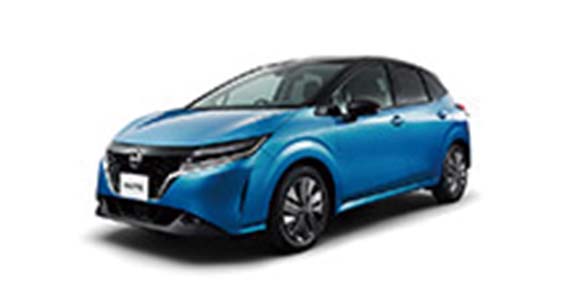 NOTE
Renewed October 2021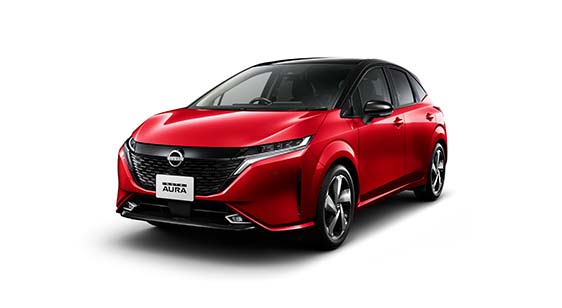 NISSAN AURA
Renewed October 2021
1961
Central Research Laboratory (currently the Research Institute) and Oppama Proving Ground completed
Started production of BLUEBIRD.
1978
Cumulative production reaches 5 million units
1988
Received TP (Total Productivity) Award
1992
Deming Prize Office Commendation
Cumulative production reaches 10 million units.
1994
Acquired ISO9002 certification, an international standard for quality control and quality assurance
1996
Received TPM (Total Productive Maintenance) Award, Category 1
1997
Obtained ISO 14001 certification, an international standard for environmental management
1998
Awarded "Kanagawa Prefecture Community Symbiosis Factory" prize
2003
Start production of CUBE
2006
Opened Global Training Center
2007
Cumulative production reaches 15 million units
2010
Start production of JUKE and NISSAN LEAF
2011
50th Anniversary
2012
Start production of SYLPHY
2014
Number of visitors reaches 3.1 million
2016
Start production of NOTE e-POWER
2018
Start production of NISSAN LEAF e+
NOTE becomes first Nissan car ever to obtain No.1 registered vehicle
View more
04

Online plant tour for elementary school children nationwide!!

We started the online program for school children in September 2020 and could receive so many applications.
Happy things we could guide them in all 47 prefectures!

We also provide special contents such as places that can only be seen by online.
We are very pleased to receive many cheer-up comments and thank-you letters in various areas.
We sincerely look forward to meeting you!

03

We've got a cute visitor.

DB.Starman, the mascot of the Yokohama DeNABay Stars, came to visit us.
He happily explored the guest hall and the car production line♪
He was very popular with the factory staff!

02

The new NOTE is here.

The new NOTE, which is being built at the OppamaPlant, is now on display in the Guest Hall!
It has a sophisticated design that surpasses the common sense of compact cars, and the front grille is inspired by the Japanese traditional craft of Kumiko.

01

Thank you for the nice letter!

Since September, we have been offering online plant tours to elementary school students from various regions to explore the world of car manufacturing at the OppamaPlant through a screen.
The other day, we received a very cute thank-you note from an elementary school in Fukuoka Prefecture that participated in the online tour!
One of the charms of the online tour is that it allows us to connect with people in distant regions.
LATEST EVENT INFORMATION
There are no events currently scheduled. We will update and inform you of future events here.