Location
Tokyo Big Sight, Tokyo
Dates
Press Preview: October 23-24
Open to Public: October 25 - November 4
Related links
World Premiere / Concept Car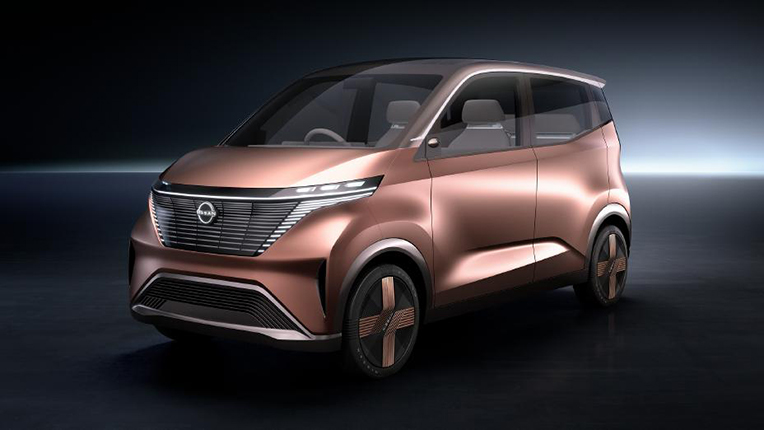 Nissan IMk
The Nissan IMk is the ultimate urban commuter, with cutting-edge technologies and powerful EV acceleration in a compact body that signals the future of Nissan design. More than just a functional city car, it's a chic vehicle designed to reduce driver stress while offering excitement and confidence on an all-new EV platform.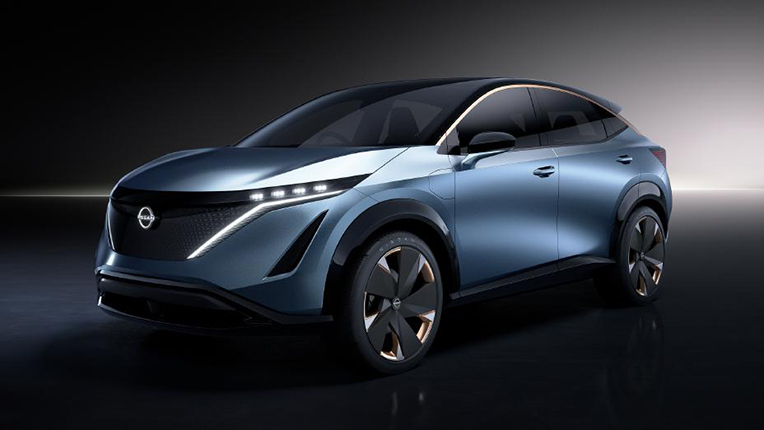 Nissan Ariya Concept
The Ariya Concept features a spacious, premium cabin with high-tech features and a body that conveys the pure, clean nature of electric cars. It embodies the Nissan Intelligent Mobility vision of personal transportation – one where electrification and vehicle intelligence will offer seamless and adaptive travel experiences free of accidents or harmful emissions.
Highlights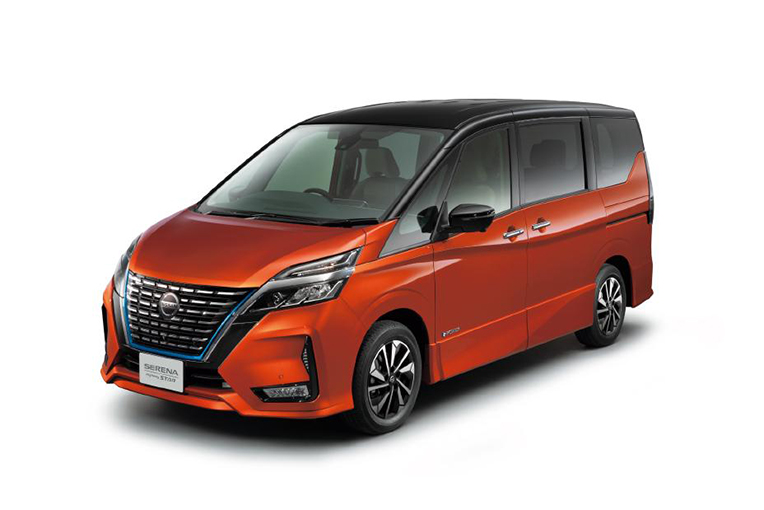 Serena e-POWER
The Serena minivan is known as an early adopter of advanced new technologies such as ProPILOT and e-POWER. Introduced in March 2018, the Serena's e-POWER electrified powertrain has been named Technology of the Year for 2019 by the Automotive Researchers' and Journalists' Conference of Japan (RJC). Refreshed in August 2019, the Serena now provides 360-degree safety protection as standard equipment across the entire model range. The updated front grille effectively communicates the Serena's premium qualities and gives it a distinctively sporty character.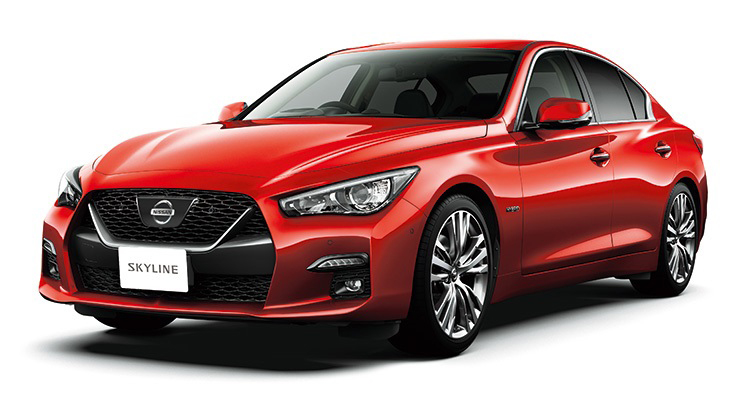 Skyline
The Skyline name has been synonymous with Nissan technology and excitement since the first Skyline model debuted in 1957. The new Skyline HYBRID now comes standard with Pro-PILOT 2.0, the world's first driver assistance system to combine navigated highway driving with hands-off capabilities.
Designed for on-ramp to off-ramp (ramp-to-ramp) highway1 driving, ProPILOT 2.0 engages with the vehicle's navigation system to help maneuver the car according to a predefined route on designated roadways. The system also enables hands-off driving while cruising in a single lane, as long as the driver's attention is on the road ahead and the driver is ready to take over when required.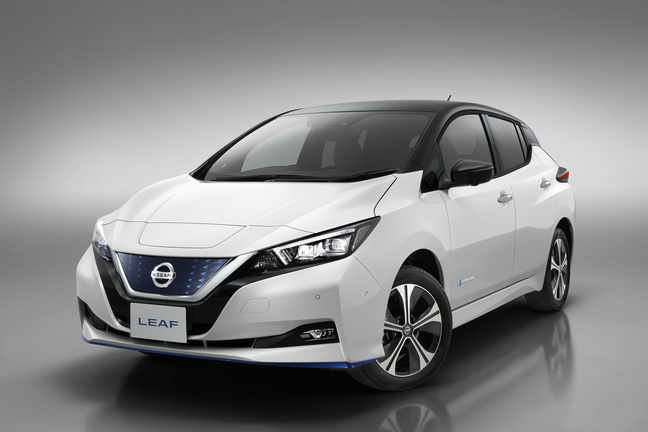 Nissan LEAF e+
The "e+" refers to the increased energy density of the model's battery pack and the higher output of its powertrain. The new powertrain adds to the car's range by approximately 40%, ensuring that there's a Nissan LEAF to meet the driving needs of a wider range of customers.