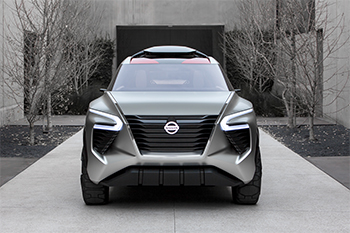 Location
COBO Center, Detroit, USA
Dates
Press Preview: January 14-16
Industry Preview: January 17-18
Charity Preview: January 19
Open to Public: January 20-28
Related links
World Premiere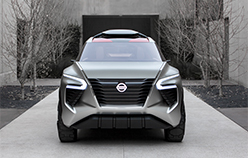 Xmotion Concept
Making its world debut at the 2018 North American International Auto Show in Detroit, the six-passenger, three-row Nissan Xmotion (pronounced "cross motion") concept fuses Japanese culture and traditional craftsmanship with American-style utility and new-generation Nissan Intelligent Mobility technology.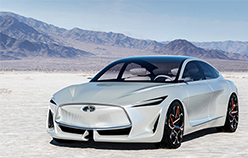 Infiniti Q Inspiration
Representing the next step in INFINITI design, the exterior of the Q Inspiration Concept features clear and concise lines with dynamic and confident proportions. It is the first manifestation of INFINITI's new form language for an era of advanced powertrains. The concept eschews classical sedan forms with its coupe-like appearance and elongated silhouette, presenting INFINITI's design vision for vehicles in this segment.