Scratch-Resistant Clear Coat Preserves a Beautiful Finish
Nissan teamed up with the University of Tokyo and Advanced Softmaterials Inc. to develop Scratch Shield, a special scratch-resistant clear coat (patented in Japan, the United States and Europe).
Commercial Uses
In addition to its automotive applications, Scratch Shield is now being used as the clear coat for the Style Series N-03B, an NEC mobile phone on the Docomo network in Japan. It is also being considered for various other products, including electrical appliances as well as motorcycles and sporting goods.
Features
Scratch Shield maintains the beautiful finish of a painted surface longer because its highly flexible and elastic properties allow scratches to quickly mend themselves.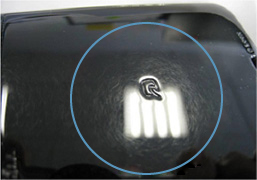 Conventional UV-resistant paint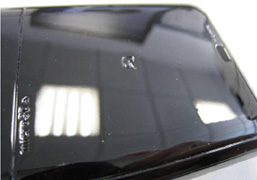 Nissan's Scratch Shield
Technical Overview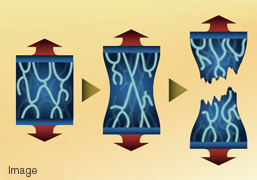 Conventional Paint
A painted surface suffers damage when an external stress tears its polymer chains.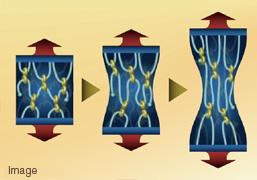 Scratch Shield Technology
The "slide-ring" structure of the clear coat's polymer chains lets them disperse the tension of an external stress, allowing them to remain intact rather than tearing. Over time the chains rebound, causing the painted surface to repair itself.
CONTACT
Technology Sales Department
Corporate Strategy and Business Development Division
Nissan Motor Co., Ltd.

Advanced Softmaterials Inc.

Coating Business Division
Email : akamine@asmi.jp
PDF files can be opened on the browser by using Adobe Reader plug-in. To use all features of Adobe Acrobat Reader 4.0, you need to save the PDF file into your hard disk, and open the file from the Adobe Reader 6.0 application.