Electrification Technology
In pursuit of carbon neutrality across our product lifecycle by 2050, Nissan aims to electrify all new models launched in major markets by the early 2030s.
Around the 1990s, Nissan pioneered the research and development of batteries and motors for electric vehicles and launched the industry-first mass-produced EV, Nissan LEAF, in 2010. Besides vehicles, we have launched diverse technologies on the market aiming at EVs that can be used with more confidence, including the usage environment and eco-cycle. For example, we have contributed to establishment of the standards for charging infrastructure and their deployment and offered the Vehicle-to-Home system and a battery reuse business through 4R Energy. For the proliferation of electrification, we need to address the challenge of innovation in battery technologies and promote its research and development.
Another pillar of our electrification strategy is e-POWER. Unlike a conventional hybrid system, e-POWER enables exclusive use of the on-board engine for electrical generation by separating the engine's output and the driving force at the wheels. The system will make it possible to even further reduce vehicle CO2 emissions.
At the same time, Nissan provides customers with secure, safe, and comfortable means of mobility utilizing the high potential of the motor drive.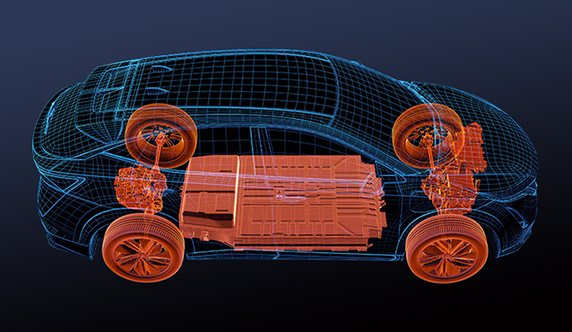 Autonomous Drive Technology
Nissan's approach to safety is focused on the real world and aims to help create a society with virtually zero avoidable traffic accidents. Nissan has been striving to develop technologies of driver assistance to help avoid real-world risks of all kinds under the vision of Zero Fatality reducing the number of deaths from accidents involving Nissan vehicles to virtually zero.
Based on our unique Safety Shield concept, Nissan keeps refining its 360-degree risk avoidance capability while expanding the variety of vehicles equipped with these innovations including world's 1st ones. With such achievement and high reliability, ProPILOT was launched in 2016. In 2019, it was evolved into ProPILOT 2.0 offering navigated single-lane highway driving with hands-off capability for the first time in the world.
For fully autonomous drive in the future, we must not only increase the scenarios applicable to driving assist and improve the autonomy level but also continuously provide systems that everyone can confidently use.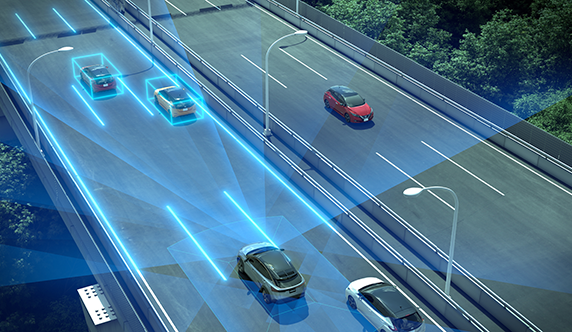 Nissan has also been carrying out technical innovations for years on the connected technology that delivers a wide variety of service to the vehicle's occupants by connecting with cloud services or smart phones. In 1998, we pioneered a system known as "Com-Pass Link," that combines vehicles with IT through services such as a new information service via a car navigation system and mobile phones and Japan's first operator service. Subsequently, we evolved it to Carwings and NissanConnect to commercialize diverse functions and services in the global market, such as provision of deterioration information of the vehicle and batteries, location information, optimal route search, and remote door locking.
Connected Technology provides enhanced remote diagnostics, continuous software deployment, firmware updates as well as access to infotainment services. The technology also plays an important role as the platform for electrification and Vehicle Intelligence technologies. Nissan will continuously deploy services connecting vehicles with people and society.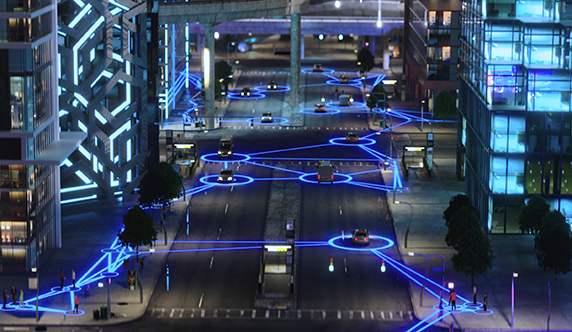 Mobility Service & Energy Management
Nissan has conducted field tests for mobility services by collaborating with several partners to realize a society in which anyone can go anywhere freely with safety and confidence.
Nissan is also promoting the initiative where Nissan vehicles support society as a lifeline. We were quick to recognize that EVs offer new value beyond transportation, and under the concept of "Nissan Energy Share," the company is actively working to expand the systems and equipment that enable the electricity stored in EV batteries to be used effectively in homes, buildings, communities, and other locations. Furthermore, Nissan has the initiative of contributing to regional revitalization by collaborating with national governments, local governments, other companies and organizations.